Comprehensive Literacy Solutions for Today's Culturally Diverse Classrooms!
English and Spanish
Grades K-6
It's All About:
Each Learner
Beginning with the Whole Child
Each student sees him- or herself as a reader and a writer.
It's All About:
The Texts
Building Perspectives and Content Knowledge
Engaging Text Sets
3-week units build vocabulary.
Develop content knowledge as students listen to multiple complex texts.
Engage students as they analyze texts and identify text evidence while annotating.
In Grades K-1, topic text sets are provided as big books and lap books.
In Grades 2-6, text sets called Texts for Close Reading are provided as write-in texts for each unit topic.
Whole-Group Texts That Students Want to Read
Texts reflect today's classrooms as students see themselves in the texts and build perspectives.
Small-Group Texts That Are Worth Reading
Original works from celebrated authors that students want to read.
Poetry Out Loud!
Poetic interpretations recorded by actors and other public figures spark engaging discussions.
Sing, Swing & Learn
Engage students with songs that introduce the topic and enhance vocabulary development.
Engage Students with Reader's Theater!
Build fluency and automaticity through interactivity. Two scripts for each unit expand the concept of the unit topic.
Novel Study
Full novels are provided digitally for Grades 2-6, each with a Teacher's Guide and support materials.
Knowledge-Building Topic Libraries
Multiple texts create opportunities for deeper knowledge-building.
Texts That Are Worth Reading
Builds background and deeper knowledge on the unit topic
Engages students with a variety of texts that align to the unit topic
Includes text evidence questions for students to practice citing evidence
Vertically Aligned Topics and Texts
Grade by grade, knowledge grows. Students begin each grade with essential background information, and then expand their topic knowledge and vocabulary in the new year.
Grades K-6 vertical and horizontal alignment builds knowledge and background over time.
10 topic-based units per grade revolve around an Essential Question.
Unit resources honor each language with language-based instruction and authentic texts.
It's All About:
The Foundation
Building for Successful Transfer
Explicit and Systematic Phonics Instruction
Purposeful scope & sequence and spiral review with repetition cycle
Frequent application to real reading and writing experiences
Built-in differentiation for efficient use of instructional time
Print and digital phonics tools
Grades K-1
A gradual release of responsibility is embedded in each unit-specific consumable student book, following a We Read & We Write to I Read & I Write model.
Grades 2-6
Texts for Close Reading include Word Study Reads, providing practice and application.
Grade 2 Word Study book provides additional authentic reading practice and connected text.
It's All About:
The Responsive Teacher
Teaching to Reach Each Learner
Small-Group Instruction Focused on Learners' Identified Needs
Small-group topic texts scaffold students to grade-level text.
Close reading of complex text supports deep comprehension.
Ongoing observations, Look-Fors, and assessments guide instruction.
Targeted Intervention Resources to Support Opportunity Gaps
Quick Checks inform exit/entry placement, saving teachers time.
Addresses specific skills tied to assessments for clear next steps.
Instruction scaffolds students to on-grade-level expectations.
Tools to Support Constructive
Conversations
Real-World Perspectives align text sets to authentic situations that engage students.
Explicit instruction is included on how to state, build, clarify, and evaluate an idea from text sets.
Oral language development opportunities engage students in relevant discussions.
Differentiated Support Scaffolds Students to On-Grade-Level Text
Integrated ELD support is included in every mini-lesson.
Support is differentiated at 3 levels—light, moderate, and substantial—and connected to the mini-lesson task.
Additional suggested language objectives for each unit help extend instruction.
Connect English Learners to complex grade-level text using interactive annotations.
It's All About:
The Time
Making Your Minutes Count
Benchmark Advance Makes Efficient Use of Your Instructional Time
Predicable routines provide effective use of your time block.
Built-in gradual release of responsibility from whole group to small group/independent time.
Flexible daily lesson plan can fit your district's language arts block, providing a quick start to implementation.
Pacing is available for 150-, 120-, and 90-minute literacy blocks. See sample 120-minute Pacing Guides for:
It's All About:
The Technology
Online Portal for Students, Teachers, and Administrators
Available Anywhere, Anytime
All Benchmark Advance print components are available digitally, plus additional content and software are available digital-only!
Easy-to-access digital library
Compatible with modern browsers and classroom devices
Includes pre-made interactive distance learning assignments for students
E-Books
Every student text is available as an interactive e-book!
Synchronized, adjustable-speed audio
Text annotation and note-taking tools
Embedded videos to bring learning to life
ePocket Chart
An interactive, digital version of a time-tested classroom tool.
Preloaded cards for phonics and word study work
Drag-and-drop functionality
Flexibility for use in whole group, small group, or independent practice
Videos
Videos are available to support many aspects of instruction.
Media Source Videos for writing to multimedia sources and research
Foundational Skills Videos for supporting instruction with letters, phonics, and high-frequency words
Unit Opener Videos for building knowledge and content vocabulary, and introducing the Essential Question
Sours: https://www.benchmarkadvance.com/
Knowledge Hub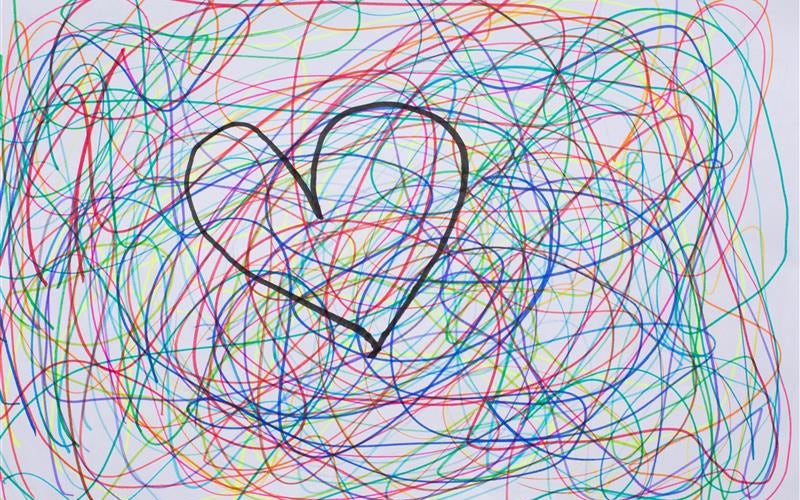 Trauma-Informed Care in Education
Restorative practitioner Steve Fiedeldy joins Patty McGee to discuss the importance of understanding and addressing trauma in an educational community.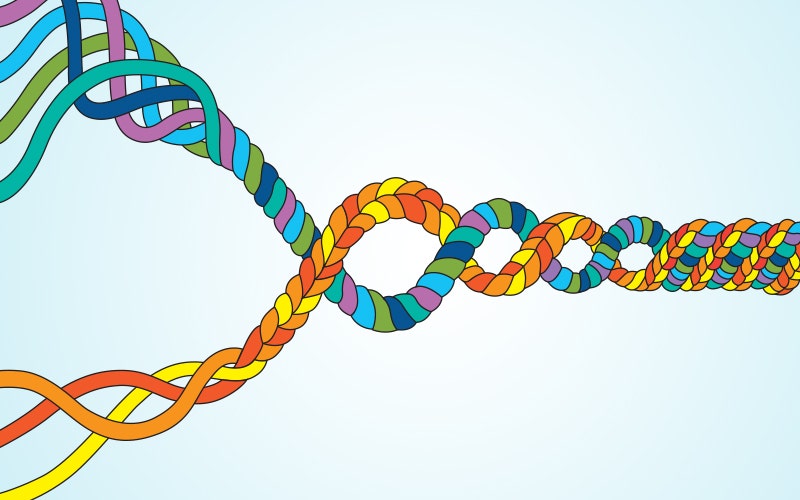 Expanding the Science of Reading
The Science of Reading refers to a much-discussed body of research around how students learn to read. But what could be missing from the conversation?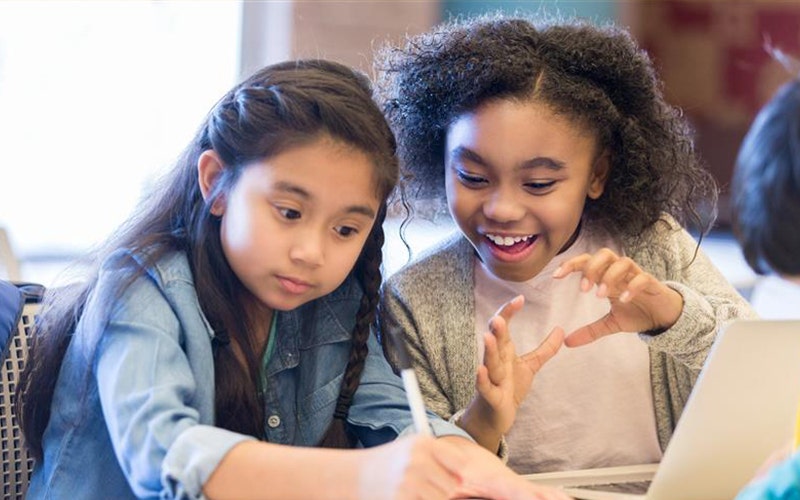 Agency & Engagement
What is agency? And how is it supported by engagement in the classroom? Co-authors of WIRE for Agency, Jean Hayhurst and Jill DeRosa, join Patty McGee to define these terms...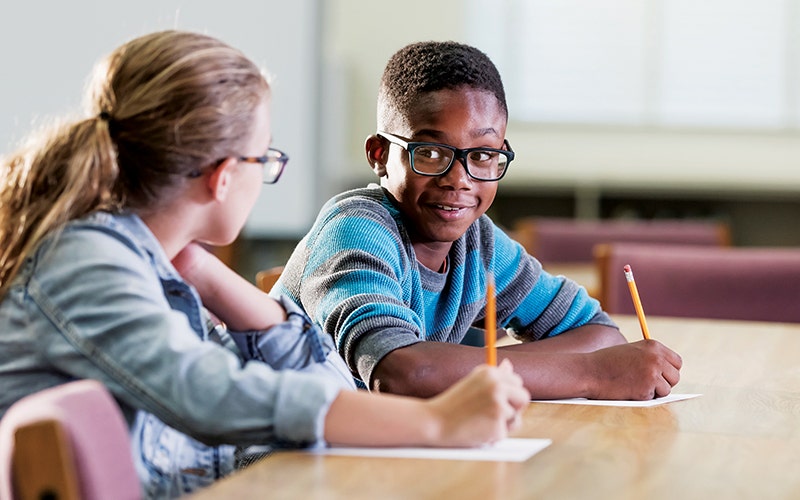 Collaborative Writing
Leah Mermelstein , author of '"We-Do" Writing: Maximizing Practice to Develop Independent Writers,' talks with author and educator Patty McGee about how collaboration between educators...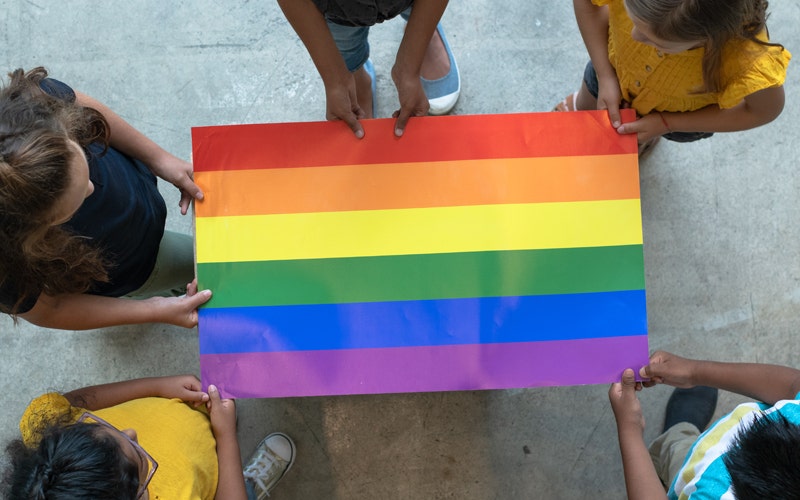 Creating Affirming Spaces for LGBTQIA+ Students
Teacher-Author Patty McGee and educator Lena Schmidt explore the work of creating spaces that affirm the identities of LGBTQ+ students within the classroom, the school, and the community.
Vocabulary Development for Newcomers
Vocabulary is critically important. By the end of first grade, vocabulary is a predictor of either reading success or reading problems in middle school and high school. Dr. Margarita Calderón joins author and educator Patty McGee to discuss...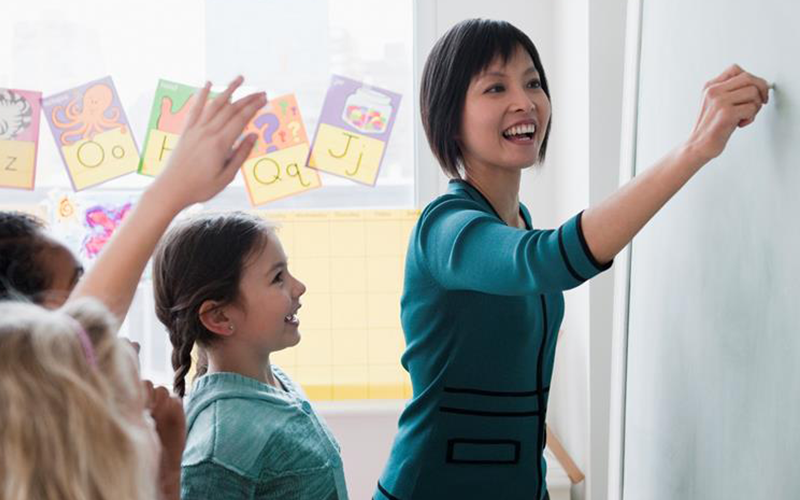 Interactive Writing
Literacy expert C.C. Bates, author of Interactive Writing: Developing Readers Through Writing, talks with author and educator Patty McGee about how teachers use Interactive Writing and how they can do it better, in-person or virtually.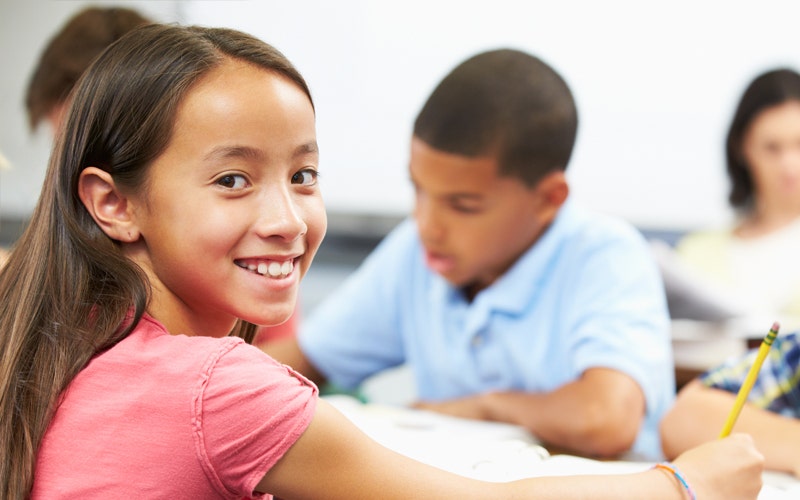 Gender and Intersectional Teaching
What voices and gendered perspectives do students experience in your classroom? How can you develop a more inclusive teaching practice? Author and educator Patty McGee and Maria Campanario, National Equity Consultant in Professional...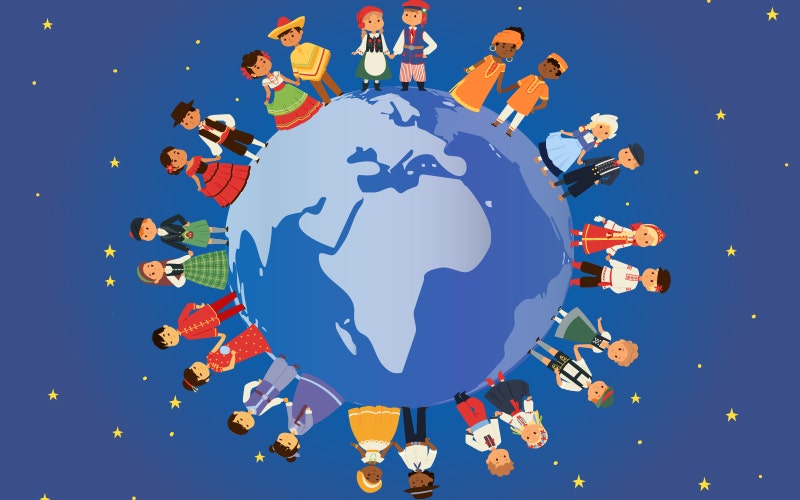 Culturally Responsive Teaching
Dr. Luvelle Brown, Superintendent of Ithaca City School District, shares his insights on the process, the pedagogies and the necessity of implementing culturally responsive teaching practices and how they can transform an educational community.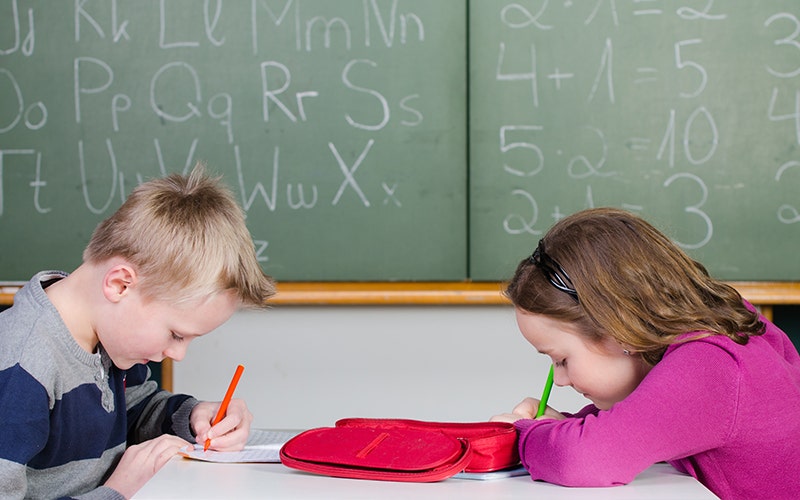 Conquering Dyslexia
Dr. Jan Hasbrouck describes the latest research on dyslexia, its early warning signs, and what families and educators can do to support success with structured literacy, multimodal experiences, and social-emotional support.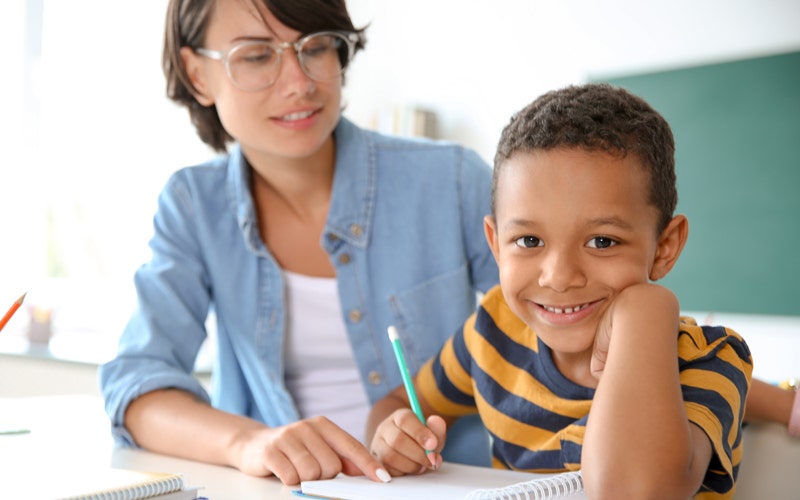 Common Myths About Dyslexia
Dr. Jan Hasbrouck defines dyslexia, clears up common misconceptions, and shares why this topic matters so much to her and should matter to everyone, in every school.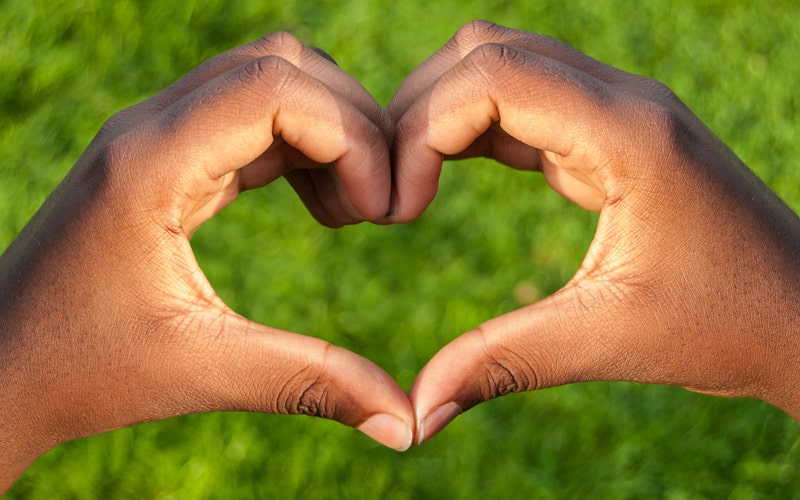 Learning Close at Heart
Patty McGee taught daily lessons for 9 weeks on the Benchmark Distance Learning - Literacy Block Facebook group. In this episode she talks about that experience and how it changed her teaching.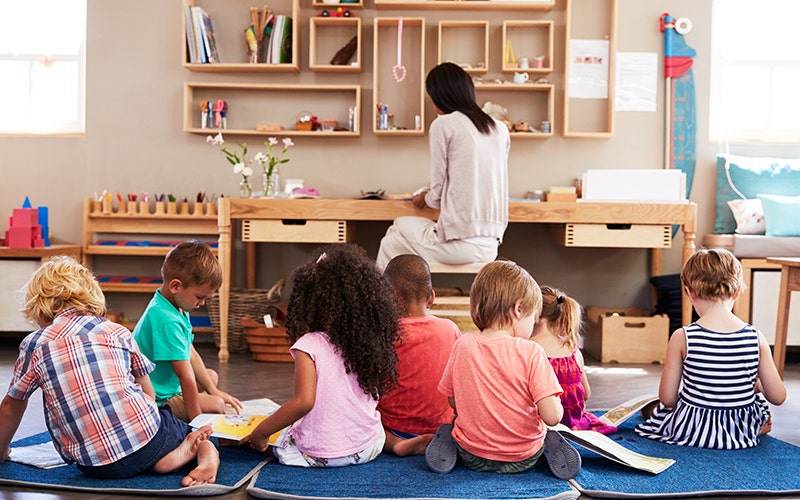 Independent Reading
Author / educator Patty McGee talks with reading expert Laura Robb about how teachers can make the time and space for independent reading and how their students benefit when they commit to it.
Sours: https://benchmarkeducation.com/
At Home eBook Library Guide<![CDATA[ ]]>
Sign up today to receive FREE access to eBook Libraries, specifically curated for students and families to use at home. We are now offering free access to our extensive collection of eBooks to families (and educators, too!). Click here to initiate your subscription.
We've put together this extensive collection of eBooks to help support children as they read at home.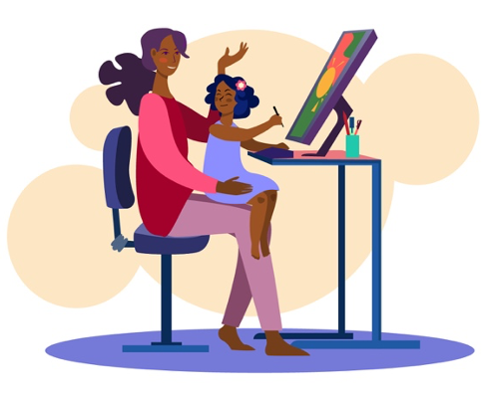 Here are ways to work with children as they read:
TALK
Ask the child to tell you what the book is about.
Talk about the pictures on each page.
READ
Listen as the child reads the book to you.
If the child is having difficulty with a word, say: Put your finger under the word. Look at the letters. Find a part you know.
Children can also listen to an audio recording of the book.
WRITE
Ask the child to respond to the text by writing about a part of the book that they found interesting.
Here's how to get started:



The eBooks are conveniently arranged by language, grade, and content area within the Library.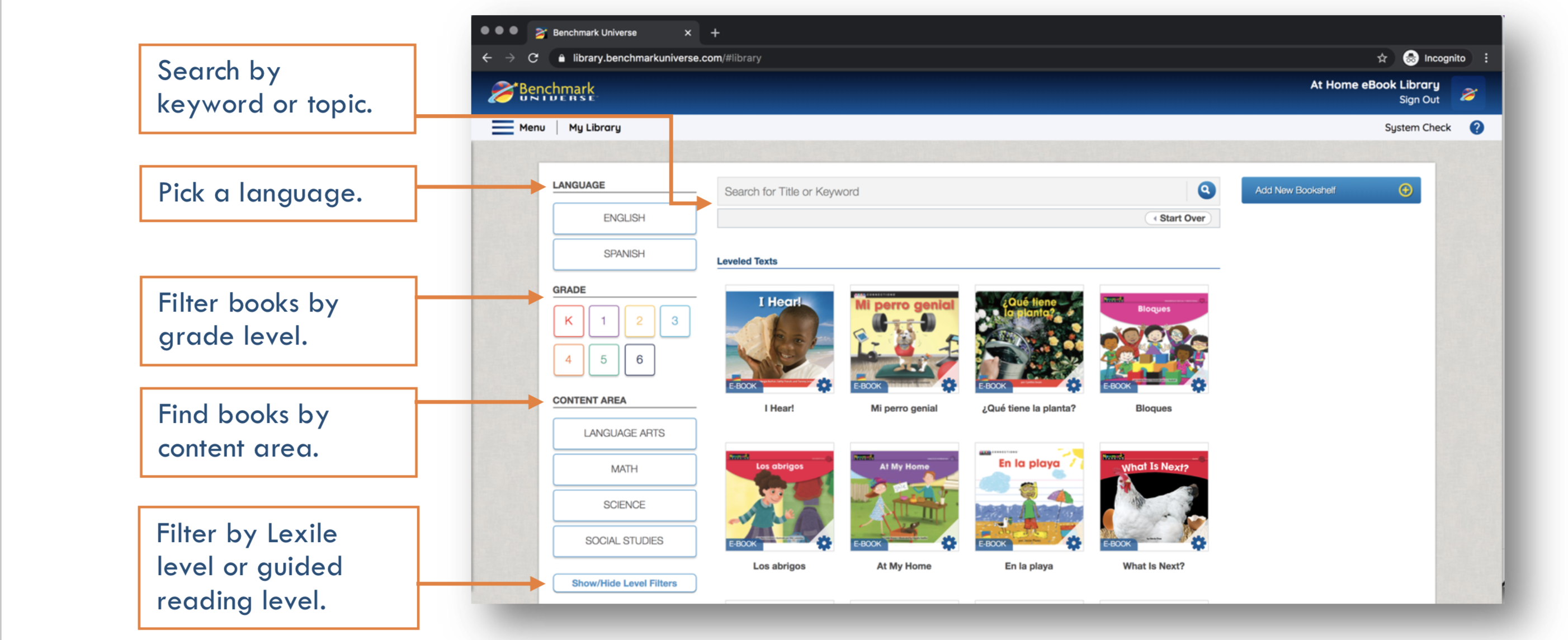 Click to download this guide in English or Spanish.
Children<![CDATA[ ]]>vector created by pch.vector - www.freepik.com
Sours: http://help.benchmarkuniverse.com/bubateacher/Content/A_Introduction%20Topics/At%20Home%20eBook%20Library%20Guide.htm
Benchmark Universe Tutorial
Screenshots
Description
The Benchmark Universe Library iOS app offers students and teachers access to award-winning, precisely leveled titles from Benchmark Education Company in an iPad and iPhone-friendly format.

The app provides 24/7 access to your existing e-book subscription, with an option to download content for offline access.

With just one tap, your e-book is downloaded and available to you anywhere, anytime, with or without an Internet connection. For your convenience, your downloaded titles are organized into one place on the app.

The simple interface makes it easy to use for students at grade levels K–8. All titles in the subscription are available in the Cloud view, where you can search and filter to find the appropriate text.

Filters are available for:

• Letter/number level
• Lexile range
• Grade
• English/Spanish
• Content area

There are titles ranging levels A through Z, including both informational and literary texts, available in English and Spanish. Each title in your Benchmark Universe Library app includes audio read-aloud with text highlighting to extend the experience to listening comprehension.

Within the e-books you will also find support for close reading, academic/content vocabulary, comprehension, and writing, and extension activities that take learning beyond the page.

You'll be able to find the exceptional content you've come to expect from Benchmark Education Company, including many of the series we have published: Reader's Theater, Classic Tales, PRIME Science and Social Studies, Early Connections, and Early Explorers, among others. You will also find titles used in Benchmark Literacy, Benchmark Advance, and Benchmark Adelante.

Note: Benchmark Education Company's e-books cannot be purchased via this app; it is intended for educational institutions and their students and teachers to download and view e-books they've purchased and licensed from Benchmark Education Company.
This app has been updated by Apple to use the latest Apple signing certificate.

Minor updates to improve your BU Library app experience.
Ratings and Reviews
Heeeeeeeeeelp please
What does district Realm mean pleeeeeeeeeeeease help (it make me want to delete it when I just downloaded it :| )
Pretty Good
The apps really nice and it motivates my child to actually read and work on her reading skills.
Help
What is a district releam? I can't sign in
The developer, Benchmark Education Company, LLC, has not provided details about its privacy practices and handling of data to Apple.
No Details Provided
The developer will be required to provide privacy details when they submit their next app update.
Information
Seller

BENCHMARK EDUCATION COMPANY

Size

40.3 MB

Category

Education

Compatibility

iPhone

Requires iOS 8.0 or later.

iPad

Requires iPadOS 8.0 or later.

iPod touch

Requires iOS 8.0 or later.

Mac

Requires macOS 11.0 or later and a Mac with Apple M1 chip.

Age Rating

4+

Copyright

© 2017 Benchmark Education Company, LLC

Price

Free
Supports
Family Sharing

With Family Sharing set up, up to six family members can use this app.
You Might Also Like
Sours: https://apps.apple.com/us/app/benchmark-universe-library/id1080268475
Universe books benchmark
.
Welcome to Benchmark Universe 2 0
.
Now discussing:
.
909
910
911
912
913