Cojax CT
Status: Memorial
Gender: Male
State: Connecticut
Tag #: 1645
Age: 9 yrs
Date of Birth: (Birthday unknown)
Weight: 50 lbs
Hair Color: Fawn
Ears: Natural ears
Tail: Docked tail
Reported Good With:
Male Dogs
Female Dogs
Kids Age Range: No Kids
1/18/17 – Memorial
It was a sad day for AABR's Cojax. After failing health, he had to be put down today. He had a great life due to the care he received at his foster homes.
10/05/15 – Forever Foster
Cojax will be remaining with our behaviorist. He is now 8 yrs old and has failing vision. It has taken him years to feel comfortable and we do not feel it would be fair to move him at this point. If you are interested in sponsoring Cojax, please consider making a donation towards his care!
5/8/13
It has been 4.5 years since Cojax joined AABR. His past has been a difficult thing to overcome. Cojax is still looking for that special home that can work with him and gain his trust. He is currently fostered with a trainer and does well with the other dogs in her home. He is housebroken, knows his commands, and just wants to find a forever family of his own. Cojax needs a home without children and would do best in a quiet environment. If you can provide that special home for Cojax, apply today!
3/6/12
Cojax is still waiting for his forever home. He comes with expert training and advice. Cojax is currently fostered with our behaviorist in Connecticut and he is doing very well. Please consider this guy who was so badly neglected and deserves a second chance.
1/22/12
After spending the first few years of his life living outside on a chain that left permanent scars around his neck, you won't see many photos of Cojax running around outside in the winter. He prefers to semi hibernate on the dogs' sofa – just going out for a quick stretch of the legs and bathroom duties; at least until he sees the first tulips of Spring. Cojax is looking forward to a forever family without children where his people will be understanding of the miserable life that he's led and help him with patience to build more trust in people.
7/14/11
Cojax is currently in foster with AABR's trainer. Cojax is working through his lack of trust with new people. He had a sheltered life on a chain early on, so will need a home that is quiet, calm, and patient. Cojax is also looking for a home with a secure, fenced yard. He really enjoys having the company of another dog. We will update Cojax's page with his progress.
5/4/11
Cojax has lost his temporary foster home and is back at the kennel. He is in need of a foster home with boxer experience and that has the patience to help Cojax acclimate to a home environment. He is very treat motivated and loves other dogs. Cojax attended an adoption event last weekend and he did great! Cojax met many different dogs and several new people. New pictures are posted from this event. Please open your home to this boy and give him a chance at getting back in a home environment!
4/24/11
Cojax is in a temporary foster home and is doing well, considering he has never been in a home his whole life. He is good with the other male boxers in his foster home and is adjusting to sharing attention with them. You can only imagine how much he wants and needs attention after finally getting a chance at a good life inside a home. Cojax is totally housebroken and has not had a single accident, which is amazing in my opinion.
Cojax needs a foster who will work with him on his crate manners and teach him other basics. He is doing so well in such a short time of just eight days. Now at least we know he is ready for a home. Please help him by offering a foster or forever home. He was so neglected and abused prior to coming to rescue, but is such a good boy in spite of it all.
3/14/11
Our boy is now finished with his heartworm treatment. It has been a long winter for him. Cojax has never had a real home and family of his own. He used to be tied up in the backyard and would break free once in awhile and go to the neighbor's house to play with their dog. Cojax is ready for a family of his own.
07/18/09 –
Message from gail:
Click on a video below to watch it:
Cojax and Ruby meet Moochie, Ellie and Otis
Video Length 1:53
Click here to watch
01/07/09
Update – I was very lucky to spend some time with Cojax this weekend at the kennel. He is much smaller than previously indicated, weighing maybe 50 lbs at full weight. He's was kept outdoors frequently, and has a rough patch around his neck area where the collar would scrape his skin. He is cautious of everything initially and I don't think he's had much exposure to anything in life. He's like a puppy in a two year old dog's body! His head is swimming right now but soon he'll be neutered, vaccinated and ready for a home!
The kennel manager said he's becoming more acclimated every day and is enjoying time in the yard to run and play off leash. He likes to play "soccer", chasing a toy that I kicked around. But he wasn't sure if he should pick it up, or what to do! So Cojax needs a home to teach him how to play and how to enjoy things in life! His ideal home would be a quiet one with adults only. Experienced dog owners are necessary since he has had very little socialization in his life and will need owners with dog knowledge and patience to help him learn about the world. He's very food motivated though and could learn anything! He enjoyed getting hot dogs for sitting and getting his flea preventative.
Cojax is a special boy that deserves a better life than being a "yard dog" so apply to foster or adopt this cute little man today!
12/28/08 – Cojax
Cojax is an extremely handsome 2 year old male boxer that was given up by his elderly owner so he could have a better life. He is stunning example of the breed, muscular, trim and fit. He got along well with the female pit bull in the home in the very few interactions they had.
He will be vaccinated and neutered shortly. If you could foster Cojax, apply today! And check back soon for updates!



Sours: https://www.adoptaboxerrescue.com/dogs/cojax-ct0812/
Log In
Adopt-a-Pet.com is the easiest way for you to search for a new pet in Southington, CT.
Support Adoption and Rescue. Why go to a dog breeder, cat breeder or pet store to buy a dog or buy a cat when you can adopt?
Why Should You Adopt?
Dog adoption and cat adoption saves lives. Adopt a dog or adopt a cat and you'll have a friend for life.
What is the difference between adopting a dog, adopting a cat, adopting a kitten or adopting a puppy versus getting dogs for sale, cats for sale, puppies for sale or kittens for sale from a dog breeder or a cat breeder?
When someone is breeding puppies or breeding kittens, they are creating new dogs and cats who need homes. Some people are interested in a very specific breed of dog, cat, puppy or kitten and they think the only way to find that specific breed is to buy a dog for sale or buy a cat for sale from a puppy breeder or a kitten breeder. Yet animal shelters are filled with dogs and cats who must find homes.
So rather than buying a dog or puppy for sale from a dog breeder or buying a cat or kitten for sale from a cat breeder, we encourage people to adopt a dog, adopt a cat, adopt a puppy or adopt a kitten at their local animal shelter, SPCA, humane society or pet rescue group.
Sours: https://www.adoptapet.com/adoption_rescue/80771-new-life-boxer-rescue-ct-southington-connecticut
Site Directory Below

SHOP AABR -
Help us help them!
Proud Members of:




---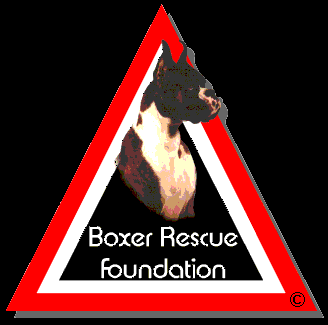 Adopt A Boxer Rescue is proud to be the recipient of a grant by The Boxer Rescue Foundation

Adopt A Boxer Rescue - proud and grateful recipients of a grant from the ASPCA
AABR recently received a grant from the ASPCA Philly RAP for $2,050. Thanks to the hard work and good relationship of AABR Philadelphia, PA area volunteer Colleen Kane, this grant will help AABR rescue and care for many of the dogs coming for the Philly area.
Philadelphia, PA is one of the ASPCA's targeted Mission Orange Sites. You can read more about it by clicking on the link below:
ASPCA Target Orange
The Humane Society of the United States Launches First National 'Puppy Mill' Tip Line
Hotline, 1-877-MILL-TIP

AABR's
Rescue Friendly Sponsors
AABR is on


Boxer Galleries - Ema
il your stories and/or funny pics to:
[email protected]
---
Sign up for our AABR Newsletter, and keep in touch.
Vote every day!
AABR
Animal Rescue Site Fundraiser
Enter "adopt a boxer rescue" in the name field, and "PA" in the state field. Hit "search", and VOTE. It's that easy.
Thanks! We are very close to winning $3000 for the boxers, with your help.

We at AABR, believe that a Boxer is just about the perfect friend. However, he or she will demand a lot from you. They'll rely on you for nearly everything; food, water, shelter, protection, training, exercise, grooming, veterinary care, and of course love and companionship. While it is important to choose the right Boxer for your needs, it is equally important to ensure that you can meet theirs. You must prepare for their arrival, and make them a well-mannered and welcome member of your community. The responsibilities of being a guardian of any dog are great, but the love and friendship you'll receive in return is priceless.
Adopt A Boxer Rescueis an all-volunteer 501 (c) (3) charitable organization formed to rescue, rehabilitate, and re-home unwanted and abandoned boxer dogs. We work within Connecticut, Delaware, Maryland, Massachusetts, New Jersey, New York, Pennsylvania, northern Virginia, Washington DC and Rhode Island.
---
New Website Launch! Nov 15 2016
11/15/2016 - This is it... We've known for quite a while that the old website (vintage 2004) needed redoing. Take a look around our new site and please use our new Search Function on the Available Dogs page to help you find potential new family members.

Please remember that there are others also looking for the perfect match, and there is only one family for any dog on the website. Please be open to your Foster Advocates suggestions and recommendations. And thank you for not going to a pet shop and instead adopting a rescued boxer in need of a home.
This site will not be updated... Please go to http://adoptaboxerrescue.com
"Until we extend the circle of our compassion to all living things, we will not, ourselves, find Peace..." ~~Dr. Albert Schweitzer

AABR Newsletter
What's New!
Great Seasonal Fund Raiser's for Adopt A Boxer Rescue

Click on link toSHOP AABR - Help us help them!
AABR Events
More Detail: Events Info
Visit our events page for location details and times!

Come out and join us! Events Info
Forecast over the northeast US
Dog Updates
---
What's New!
Other Postings...
AABR

Needed
We need help to transport dogs from shelters and pickup points through out the Adopt A Boxer Rescue region.
Please watch for our Next Transport Needed below:
Transport Needed from ...
Please email transport
if you can help.
Rescue transport is the link from one heart to another.
Thanks for stopping by to look at our updates!
AABR is on




On Deaf Boxers
Rudy's Journal Special Needs in a Small Package
1 of the perks of doing the website. =)
Current Volunteers and Fosters: Join our discussion group.
Sours: http://www.adoptaboxerrescue.org/
Bajaj Boxer CT Restored to original glory
Log In
Search and see photos of adoptable pets in the North Haven, CT area.
A North Haven, CT 06473 rescue helping to find loving homes for dogs.
Areas Northeastern Boxer Rescue - CT Serves
We operate throughout Connecticut.
Northeastern Boxer Rescue - CT's Adoption Process
Please submit our on-line adoption application if you have an interest to adopt. You will be asked to provide personal and veterinary references as well as meeting with one of our volunteers at your home. It will also be necessary to sign an adoption contract and pay an adoption fee. Please be patient with our process as we are all volunteers and it takes time to make a suitable match.
About Northeastern Boxer Rescue - CT
Northeastern Boxer Rescue is a non-profit, charitable 501(c)(3) organization which is an all-volunteer effort to rescue, rehabilitate, and re-home unwanted and abandoned boxer dogs within the Northeastern United States. We work within Connecticut, Delaware, Maine, Maryland, Massachusetts, New Hampshire, New Jersey, New York, Pennsylvania, Rhode Island and Vermont.

When boxers are in need, NBR volunteers respond. Our mission includes hands-on rescue, as well as education. We strive to inform others about the realities of pet guardianship, promote neutering, and encourage responsible care. It is our hope that our efforts will enhance the lives of people as well as companion animals. Join us. Help us to help boxers.
Come Meet Northeastern Boxer Rescue - CT's Pets
All of the dogs in our rescue program are cared for by volunteers who open their homes to foster. These dogs are available to meet by appointment after you have been approved to adopt.
Make a donation to Northeastern Boxer Rescue - CT to help homeless pets find homes
Adopt-a-Pet.com is the easiest way for you to search for a new pet in North Haven, CT.
Support Adoption and Rescue. Why go to a dog breeder, cat breeder or pet store to buy a dog or buy a cat when you can adopt?
Why Should You Adopt?
Dog adoption and cat adoption saves lives. Adopt a dog or adopt a cat and you'll have a friend for life.
What is the difference between adopting a dog, adopting a cat, adopting a kitten or adopting a puppy versus getting dogs for sale, cats for sale, puppies for sale or kittens for sale from a dog breeder or a cat breeder?
When someone is breeding puppies or breeding kittens, they are creating new dogs and cats who need homes. Some people are interested in a very specific breed of dog, cat, puppy or kitten and they think the only way to find that specific breed is to buy a dog for sale or buy a cat for sale from a puppy breeder or a kitten breeder. Yet animal shelters are filled with dogs and cats who must find homes.
So rather than buying a dog or puppy for sale from a dog breeder or buying a cat or kitten for sale from a cat breeder, we encourage people to adopt a dog, adopt a cat, adopt a puppy or adopt a kitten at their local animal shelter, SPCA, humane society or pet rescue group.
Sours: https://www.adoptapet.com/adoption_rescue/70810-northeastern-boxer-rescue-ct-north-haven-connecticut
Adoption ct boxer
Available Dogs
8/20/20
New: Eugene, Molly, Mila, Zsa Zsa, Moose, Oliver
Update: Rocket, Colleen, Shannon, Terra
Adopted: Tyson, Gaia, Lucy, Roxy NY, Roxy PA
8/10/20
New: Terra, Colleen, Tyson
Update: Shannon, Willow, Riggs
Adopted: Bentley, Oreo, Holly, Tigger, Shayna
8/05/20
New: Shannon, Chance, Shayna
Adopted: Sandy, Tootsie, Marigold, Pearl, Chino, Baxter, Mason, Lance, Tonya, Divo, Cassie
7/25/20
New: Sandy, Gwen, Mason, Lance, Baxter, Tanya
Update: Criss, Azalea, Lucy, Max, Sarah, Chino, Holly, Roxy, Pearl
Forever Foster: Jada NY
Memorial: Roxie NY
7/18/20
New: Roxie NY
7/15/20
New: Divo
7/12/20
New: Axle, Criss, Bentley, Roxy, Lucy, Holly, Chino
Update: Oreo, Max, Cassie, Riggs, Willow, Diezel
7/05/20
Adopted: Ruger, Chase, Gigi, Diesel NY
7/01/20
New: Ruger
Adopted: Zula, Cleopatra, Charlie, Bella
Memorial: Ray Ray, Lucy
6/30/20
New: Luna2, Marisol
6/18/20
New: Chase, Lucy
Update: Gaia
Adopted: Jagger, Margo
6/14/20
New: Jagger
Update: Max
Adopted: Bella 2, Sophie
6/13/20
New: Sarah, Bella 2
6/09/20
New: Gigi, Diesel NY, Adonis, Phyllis
Update: Oreo
Adopted: Lola, Minnie
Memorial: Sadie
6/04/20
New: Cassie
6/01/20
New: Riggs, Tootsie, Willow, Margo
Update: Sophie
Adopted: Trouble, Yogi, Pistachio, Rocky, Gunther
5/22/20
New: Yogi, Azalea, Marigold, Sadie
Update: Gunther, Lola, Charlie, Bella
Adopted: Stormy, Miles, Achilles, Scrappy, Nena
Memorial: Tucker NY
5/05/20
Update: Slade
Adopted: Baby, Banbie
5/01/20
New: Pistachio, Pumpkin
Update: Rocky, Trouble, Ray Ray, Baby, Oreo
Adopted: Diamond, Captain, Destiny Grace, Bruiser
4/24/20
New: Baby
Update: Bella, Max MD, Achilles, Miles
Adopted: Rocket, Cindy
Memorial: Max VA
4/21/20
New: Rocket, Lola, Mary Kay
Update: Minnie, Zula, Diezel, Diamond
Adopted: Bruetis, Cooper, Autumn, Grace, Sofie, Otis, Butterscotch, Archie
4/12/20
New: Grace
Update: Butterscotch, Bruiser
Adopted: Zeus
4/08/20
New: Destiny Grace
Update: Captain, Bruetis, Sophie, Zeus
Adopted: McMuffin, Rocco, Yuna, Max VA
3/26/20
New: Scrappy, Rocco, Nena, Butterscotch, Yuna
Update: Captain, Zeus
Adopted: Cocoa Bean, Muffin, Tonka, Ajax, Chance, Violet, Brooks
Forever Foster: Popeye
Memorial: Margaret
3/18/20
New: Chance
3/14/20
New: Tonka, Cleopatra, Cocoa Bean, Cindy, Otis, Bandit, Monk, Tater, Duke, Chobani
Update: Banbie, Muffin, Cali, Roxy, Keen
Adopted: Adelyn, Marley, Zoe, Thomas
3/10/20
New: Archie, Achilles, Miles, Banbie, Marley
Update: Bruiser, Max, Thomas, Pearl
Adopted: Zuzu, Kinley
Memorial: Luna
3/03/20
New: Adelyn
Update: Violet, Ajax
Adopted: Zeus, Jax
2/29/20
Update: Luna, Jada, Zuzu, Margaret, Zoe, Brooks
Adopted: Koda, Belle, Serenity, Ebi, Snowman, Coco, Bella
2/23/20
New: Thomas, Zeus, Zoe, Bruetis
Update: Bruiser, Captain, Sophie, Jax, Ajax, Coco, Zuzu, Margaret, Muffin, Brooks, Diamond, Kinley
Adopted: Magpie, Helios
Forever Foster: Chief
2/20/20
New: Captain
Adopted: Phil, Roo
2/12/20
New: Muffin, Serenity, Diamond
Update: Phil
2/10/20
New: Bella, McMuffin, Luna, Violet, Snowman
Update: Zula
Adopted: Missy, Jupiter, Lexie, Jax, Ava
2/01/20
New: Ray Ray and Trouble, Jax
Update: Max, Kinley
1/31/20
New: Brooks, Keen, Montel, Pearl, Roo, Cali, Roxy, Jax, Alison, Tyson, Margaret
Update: Popeye, Jada, Ebi, Ava
Adopted: Maxie, Cornbread, Amelia, Velvet, Zoey, Dusty
1/26/20
New: Missy, Maxie, Lexie, Amelia, Zoey, Kinley, Dusty
Adopted: Cynthia, Abby, Molly
1/18/20
New: Lexie
Update: Molly
Adopted: Carly
1/14/20
New: Sophie, Ebi, Cynthia
Update: Chance
Adopted: Blitz, Cindy, Spot, Brewtis, Velvet, Charlie, Cornbread
Forever Foster: Tucker
1/09/20
New: Carly, Cindy
Update: Diezel, Rocky, Blitz, Slade, Jupiter, Chief
Forever Foster: Buddy
1/04/20
New: Brewtis, Ava, Molly
Adopted: Rosie, Amley, Remington
Other placement: Axl and Jack
12/29/19
New: Helios
Update: Koda, Chance, Axel, Oreo, Spot, Minnie
Adopted: Jackson, Summer, Bacon, Max
12/21/19
New: Cornbread
Adopted: Bazooka Joe, Hera, Echo, Mocca, Gunther, Abby2, Apollo
12/15/19
New: Abby2, Rosie, Bacon, Max
Update: Remington
Adopted: Ginger, Midnight
12/08/19
New: Blitz
Update: Summer, Gunther, Hera, Chief
12/05/19
New: Jackson, Midnight, Axl, Jack
Update: Ginger
Adopted: Sadie
11/30/19
New: Ginger, Phil, Gunther, Oreo
Update: Magpie, Abby, Sadie, Charlie, Zula
Adopted: Zoey, Pax, Biscuit, Leia, Lilly, Leo, Gypsy
Other: Gaia (kept by adopter)
11/22/19
New: Lily, Leo, Gypsy
Update: Biscuit
11/16/19
New: Buddy, Remington
Update: Gaia, Abby
Adopted: Bologna, Romeo, Zeus, Jojo
11/10/19
New: Koda, Sadie, Summer, Zoey, Leia, Ajax, Zuzu, Zeus, Bologna, Romeo, Amley, Apollo, Jojo
Update: Hera, Coco, Biscuit, Echo, Pax
Adopted: Kobe, Rosie
11/03/19
New: Abby, Rosie, Velvet
Update: Mocca
Adopted: Mossimo, Missy, Judo, Echo, Gaia, Tristan, Bruno, Trixie
10/22/19
New: Chance, Mossimo, Missy, Baxooka Joe, Kobe
10/18/19
New: Coco, Bruno, Trixie
Update: Tigger, Gaia
Adopted: Sammy, Ralphie, Frances, Dahlia, Aurora
10/10/19
New: Biscuit
Adopted: Jaxon
10/08/19
Update: Diezel
Adopted: Kayo, Macy, Dudley
10/06/19
New: Echo, Judo
Update: Mocca, Tucker, Jupiter
Adopted: Jojo, Tyrion, Molly, Diesel, Cinnamon, Ziggy
Other Placement: Tyson
10/02/19
Memorial: Bronx
9/30/19
New: Bronx
Update: Frances, Kayo
Adopted: Joey, Hank, Dina, Maddie
9/27/19
New: Dudley, Sofie, Gaia, Dina, Jojo, Tyson, Maddie, Tyrion, Hank
Update: Tristan, Rocky, Popeye, Spot
Adopted: Braxton, Bobby, Iris, Dino
9/14/19
New: Frances, Braxton, Cinnamon
Adopted: Rindy, Gunther
9/04/19
New: Diesel, Molly
Update: Iris, Gunther
Adopted: Mocca, Aries, Mimi, Luigi, Nico
8/28/19
New: Jaxon, Rindy, Pax, Nico
Update: Tucker, Mocca, Kayo, Tigger, Bobby
Adopted: Gigi, Bo
8/25/19
New: Gunther
Update: Dino, Rocky, Spot, Sammy, Ralphie
Adopted: Ginger, Rebel, Ardie, Baxter, Princess, Remy, Luigi
8/16/19
New: Luigi, Bo, Mimi, Gigi
8/11/19
New: Rebel, Ginger, Princess
Update: Remy, Kayo, Rocky, Minnie, Sammy, Joey, Baxter
Adopted: Pink, Flora, BoBo, Kelsie, Jack, Victoria, Vinny, Dino, Versace, Lola, Harley, Diesel
8/04/19
New: Kayo, Harley, Jack, Victoria, Vinny
Update: Tristan, Diezel
Adopted: Tara & Zoe
7/27/19
New: Baxter, Aries, Sammy, Dino, Iris, Hera, Kelsie, Tara & Zoe
Update: Ralphie, Ardie, Tigger, Pink, Dahlia, Diesel
Adopted: Sport, Beau, Axel,
7/25/19
New: Axel NY
7/22/19
New: Diezel
Update: Rocky, Macy, BoBo
Adopted: King Edward, Joey, Casey, Homer, Daphne, Pokey
7/20/19
New: Versace, Sport, King Edward, Beau, Casey, Lola, Flora
Update: Aurora, Dahlia
Adopted: Miranda, Laney, Tracy, Brewtis
7/13/19
New: Ralphie NY
7/11/19
Update: Autumn, Cooper
7/09/19
Update: Magpie
7/02/19
New: Tracy
Update: Ziggy, Laney, BoBo, Miranda, Aurora, Daphne, Joey, Homer, Bobby, Rocky
Adopted: Moosie, Harley, Tucker, Prince, Jacquelina
6/25/19
New: Moosie, Rocky, Harley
Update: Tristan
Adopted: Scooby, Mac
6/16/19
New: Scooby, Laney
6/11/19
New: Miranda, Daphne, Tigger
Update: Macy, Joey, Tucker
Adopted: Nix, Charlie, Lexi
Memorial: Hercules
6/08/19
Adopted: Hercules
6/01/19
New: Ardie, Joey, Homer, Charlie NY, Dahlia
Update: Mac, Zula, Macy, Chief
Adopted: Sprinkles, Aster, Dru, Snickers, Tito, Raylan, Finn
5/25/19
New: Finn, Aster
Update: Jupiter, Slade, Aurora, Chief
Adopted: Trudy, Cooper, Spartacus, BoBo, Tyson, Otis, Brody, Lucy, Fredrico
5/12/19
New: Cooper, Sprinkles, Magpie
Update: Lexi, Otis, Tito, Spot, Prince, Nix, Tyson, BoBo, Spartacus
Adopted: Arnie, Tristan, Chance, Jacob, Pablo, Mira, Gigi, Brutus
5/02/19
New: Lucy & Brody, Tristan, Bobby, BoBo, Tyson, Mac
Update: Chance, Arnie, Pablo, Fredrico, Jacob, Brutus, Lexi, Snickers, Remy
Adopted: Teddy
4/23/19
New: Mira, Spartacus, Aurora, Nix, Dru, Lexi
Update: Prince
4/20/19
New: Otis, Brutus, Chance, Teddy, Tucker, Gigi
Adopted: Moose, Raina, Katie, Jax
4/15/19
New: Pablo, Fredrico
Update: Brewtis, Katie
Adopted: Tiffany, Beans, Maya, Ares, Neely, Bunny, Macy, Dot, Lucy
4/08/19
New: Jax, Prince, Beans
Update: Moose
Adopted: Charlie, Paddy
4/05/19
New: Paddy, Arnie, Rania, Charlie
3/31/19
New: Tiffany, Moose MD
Update: Pokey, Trudy, Ziggy, Jacob, Katie, Tucker, Tito, Bunny, Ares
3/29/19
Update: Macy MD
Adopted: Kaylie, Toby, Boomer, Ray, Minnie, Gina, Buddy, Zeke, Rosebud, Beatrice
Forever Foster: Max VA
3/23/19
New: Bunny, Tucker, Jacquelina, Tito
Update: Neely
Adopted: Link, Darla, Maverick, Butch, Moose, Macy
Forever Foster: Roxy CT
3/20/19
New: Link, Maverick, Butch, Darla, Neely
Update: Spot, Dot
Adopted: Trinity
3/10/19
New: Maya
Update: Kaylie, Toby
Adopted: Tommy, Shanna, Stuart, Adora, Achilles, Joey, Sheila, Hines, Snickers, Stanley, Kane, Bromley
3/4/19
New: Tommy, Kane, Boomer
Update: Bromley, Hines, Minnie, Ray
2/27/19
New: Bromley, Kaylie, Katie, Joey, Sheila, Ares
Update: Moose, Lucy
Adopted: Selina, Patchie
2/23/19
New: Hines, Minnie, Adora, Achilles
Update: Macy PA, Jacob, Ray, Ziggy
Adopted: Brady, Spunky
Memorial: Tyson
2/16/19
New: Tyson, Ray
Update: Chief
Adopted: Tracy, Twister
2/12/19
New: Gina, Tracy
Update: Buddy, Stanley, Macy MD, Trudy
Adopted: Ziggy, Rowdy, Nacho, Foles
2/9/19
New: Toby, Spot, Dot, Brady
Update: Shanna, Snickers, Selina, Stuart, Slade, Rosebud, Jupiter, Zeke, Max
Adopted: Loki, King, Bella, Mocca
Forever Foster: Diesel
2/7/19
Update: Rowdy
Adopted: Murdock, Brent
2/5/19
Adopted: Lexie
2/2/19
Update: Lexie, Murdock
Adopted: Roscoe, Pancho, Foles
1/30/19
New: Twister, Shanna
Update: Snickers
Adopted: Sassy
1/29/19
New: Foles
Update: Bella
1/25/19
New: Macy
Update: Mocca
Adopted: DJ Hustle
1/19/19
New: Brent, DJ Hustle, Loki
Update: Spunky
Adopted: Mika, Kaia, Chauncey
1/11/19
New: Mika, Mocca, Murdock, Snickers, Jacob
Update: Selina, Rowdy
1/06/19
Update: Brewtis
Adopted: Lexi, Spunky, Zeke NY, Thor, Chloe, Annabelle
Other: Otto
Forever foster: Brattle
1/03/19
New: Chauncey, Lexi
Update: Selina, Stanley, Stuart
Adopted: Tammy
12/30/18
New: Macy, Roscoe, Rowdy, Annabelle
Update: Pokey, Trudy
Adopted: Mugsy, Satchimo, Tyson
12/26/18
New: Stanley, Satchimo, Mugsy, Tyson
Update: Ziggy, Max, Lucy, Trinity
Adopted: Deuce, Duchess, Duncan, Jimi
12/21/18
Update: Patchie, Spunky
Adopted: Laila, Peanut, Molly, Honey
12/17/18
New: Zeke NY, Spunky, Max, Bella
Update: Stuart, Sassy, Duchess
Adopted: Cindy Lou, Popeye, Maggie, Callie
Memorial: Capone
12/16/18
New: Peanut, Molly, King, Thor, Cindy Lou
Update: Chloe
Adopted: Jazzie, Powder, Mandie, Nick, Cooper & Autumn
12/06/18
New: Pancho, Nacho, Honey, Powder, Nick, Capone, Maggie
Update: Deuce, Callie
Adopted: Molly, Bella, Chance, Jester, Lola & Buddy
11/24/18
New: Jester
Adopted: Dotti
Other placement: Nivea
11/23/18
New: Sassy, Stuart, Dotti, Nivea
Updated: Jimi, Lola & Buddy
Adopted: Lexie, Princess, Otis, Croi, Betty, Isys, Sophie, Priest, Cassie, Hudson, Buka, Dexter
11/12/18
New: Kaia, Callie, Betty, Lexie, Molly, Duncan, Dexter, Chance, Croi
Updated: Tammy, Beatrice
11/04/18
New: Jazzie, Isys
Updated: Brewtis
10/31/18
New: Laila, Chloe
Adopted: Puppino
10/24/18
Memorial: Vivienne
10/21/18
New: Bella, Puppino
Updated: Mandie, Sophie
Adopted: Cece, Sophie Lynn, Reecy, Rex, Oliver
10/16/18
New: Sophie, Otis, Rex, Princess, Oliver, Tammy
Updated: Vivienne, Zeke, Jupiter, Cece
Adopted: Abby, Stefanie, Rocky, Frankie, Octane, Kelly
10/09/18
New: Brattle
Updated: Pokey, Raylan, Priest, Trudy
Adopted: Leela
9/29/18
New: Frankie, Reecy, Leela, Pokey
Updated: Jimi, Lucy, Octane
Adopted: Brewtis, Hershey, Dash, Oliver, Brutus, Josie
Memorial: King Tut
9/27/18
New: Sophie, Oliver, Brutus, Beatrice, Rocky, Cassie, Hershey, Dash
Updated: Abby, Patchie, Kelly, Mandie, Stefanie, Rosebud, Hudson
Adopted: Boris, Pinkie, Jackson, Parker
9/19/18
New: Brewtis
Updated: Chief, Parker
Forever Foster: Chloe, Bruno
9/5/18
Updated: Buddy & Lola, Abby
Adopted: Cricket
8/31/18
New: Stefanie, Mandie, Patchie, Vivienne
Updated: Popeye, Autumn & Cooper, Diesel, Kelly, Josie, Trudy, Trinity
Adopted: Bentley, Darla, Stormi & Hulk, Teena, Lovey, Buddy, Nina, Ruby, Luke, Marley & Michele, Lola, Cowboy, Waffles, Selina, Lucas, Porsche
Other placement: Apollo
Courtesy posting: Penny
8/18/18
New: Selina
8/12/18
New: Bentley, Trinity, Stormi & Hulk, Lola & Buddy, Deuce
Updated: Lovey, Darla, Abby, Cricket, Teena
Adopted: Ziggy, Fiona, Stefani, Jazzy, Pancakes, Twila
8/08/18
New: Nina, Cricket, Trudy, Pinkie, Pancakes, Buddy NY, Duchess, Otto, Ruby, Ziggy, Fiona
Updated: Diesel, Jupiter, Priest, Slade, Buka, Chief, Marley & Michele, Jackson, Luke
Adopted: Stella Rose, Butch, Patty, Bella, Rugar
7/31/18
Other placement: Gus
7/27/18
New: Buka, Gus, Abby, Chief, Octane, Boris, Butch, Stella Rose, Rugar, Luke
Updated: Bella, Lovey, Parker, Hudson, Lucas, Darla, Patty, Kelly, Josie, Porsche, Lola
Adopted: Sally, Acorn, Lennox, Tracy, Jefferson, Sam, Duke, Cash, Digby, Kingsley
7/20/18
New: Cash, Digby
7/17/18
Updated: Sally, Acorn
Adopted: Rudy, Zoey
7/14/18
New: Bella, Twila, Kelly, Patty, Darla, Lovey, Priest, Lennox, Lola
Updated: Rosebud, Jimi
Adopted: Princess, Lincoln, April, Autry, Jackson
Other Placements: Layla VA
7/8/18
New: Tracy, Lincoln, Princess
Updated: Lucas, Cowboy, Rudy, Waffles
Adopted: Raven, Theresa, Bentley, Bogie, June
Memorial: Coty
6/25/18
New: Acorn, Josie, Jimi, Bentley, Waffles, Bogie, Rudy, Jefferson, Raven
Updated: June, Lucas
Adopted: Mindy, Sgt Pepper, Kevin, Kate, Randall, Rufus, Jaspar
Forever Foster Update: King Tut
6/14/18
New: Duke, Sam, Teena
Updated: Mindy, April, Raylan
Adopted: Spoony, Lily, Sofia, Samantha
6/9/18
New: Raylan, June, Zoey, Sgt. Pepper, Lucy, Theresa, Jaspar, Sofia, Samantha
Updated: Hudson, Autry, Jackson, Kingsley, Porsche, Parker, Lily, Marley & Michele
Adopted: Odessa, Oliver, Zoose, Suki, Emily, Macie, Mesa, Morris
Other: Charlie NY
5/26/18
New: Zoose, Lucas, Charlie, Layla
Updated: Lilly, Cowboy, Spoony, Macie, Suki
Adopted: Rusty, Peggy Sue, Winnie, Princess, Axel, Moose, Abby, Jensen
5/19/18
New: Mesa, Winnie, Porsche, Suki, Axel, Jackson, Morris, Randall, Kevin, Kate, Rufus
Updated: Odessa, Emily, Peggy Sue, Rusty, Oliver
Adopted: Nabucco, Wiggles, Pearl
5/08/18
New: Macie, Nabucco, Emily
Updated: Jenson, April, Parker, Pearl, Moose, Wiggles
Adopted: Zoe, Jace, Dice, Bruno, Duke, Paisley, Lucy, Mandy, Capone, Kingsley, Blanca
Memorial: Chloe PA
4/26/18
New: Zoe
Forever Foster: King Tut
4/24/18
New: Moose
4/21/18
New: Jensen, Autry, Wiggles, Abby, Jace, Pearl, Lily, Kingsley
Updated: Diesel, Slade
Adopted: Whitney, Amore
4/16/18
New: Duke, Parker, Paisley, Odessa, Apollo, Whitney, April, Dice
Updated: Hudson, Jupiter, Marley & Michele, Cowboy, Lucy
Adopted: Goose, Kelli, Isabella, Frances Rose, Laney, Lala, Leonidas, Hammer
4/8/18
New: Princess NY, Oliver
Updated: Isabella, Kelli
4/7/18
Adopted: Nola, Emma
4/3/18
New: Bruno, Nola
Updated: Mandy, Zeke, Leonidas, Cooper & Autumn
Adopted: Angus, Josie, Crosby, Roxanna, Zoey, Spike, Lexi, Sam, Bruiser, Jackson, Kayla
3/25/18
New: Goose, Kelli, Kayla, Isabella, Lucy
Updated: Bruiser, Hudson, Blanca, Spoony
Adopted: Paco, Leia, Daisy, Axel, Miracle
3/20/18
New: Capone, Sam, Lexi
Updated: Jax, Leia, Mandy, Michele & Marley
Adopted: Athena, Portia, Aramis, Bunny, Layla
3/13/18
New: Frances, Michele & Marley, Leia, Roxanna, Jackson, Crosby, Layla, Emma, Laney, Zoey, Spike, Hammer, Paco, Lala, Josie, Leo, Bunny
Updated: Amore, Axel, Daisy, Popeye, Athena, Portia, Aramis
Adopted: Pineapple, Duke, Sadie, Bowtie, Addie
Memorial: Charlie DE
2/27/18
New: Athos, Porthos, Aramis, Addie
Adopted: Trooper
2/25/18
Updated: Blanca, Bowtie
2/24/18
New: Axel
Updated: Mandy, Rosebud, Diesel, Pineapple, Trooper, Amore
Adopted: Delilah, T-Bo, Mario, Luigi, Twinkles, Margo, St. Nick, Callie, Bentley, Cash, Luna, Baby Springsteen, Autumn & Cooper
2/16/18
Updated: Trooper
2/12/18
New: T-Bo
Updated: Hudson
Adopted: Jett, Moose
2/9/18
New: Cowboy, Bowtie
Updated: Mario, Luigi, Jupiter
Adopted: Nicole, Remy NY, Kenzie, Barkley, Trooper
Other Placement: Bella
2/4/18
New: Twinkles
Adopted: Rock
Forever Foster: Charlie DE
1/31/18
New: Cooper and Autumn NY, Bentley NY
1/30/18
New: Remy NY, Duke, Daisy, Diesel, Kenzie, Amore, Blanca, St.Nick, Jett
Updated: Rock
Adopted: Lola, Angel, Tessa, Kirby, Jax, Rosebud
1/23/18
New: Hudson, Mario & Luigi, Popeye, Luna, Baby Springsteen, Nicole, Callie, Bruiser
Updated: Rosebud
Adopted: Molly, Spike
Other: Nova, Sebastian
1/15/18
New: Tessa, Trooper, Barkley, Moose, Bella, Jax, Margo
Updated: Jupiter, Sebastian
Adopted: Dorothy, Mindy, Zoose, Tank, Diamond
1/13/18
Updated: Delilah, Kirby, Zoose, Dorothy, Sadie, Rosebud, Lola, Slade
Adopted: Juice, Willoughby, Tracy, Sophie, Toby, Sam
Memorial: Tater
1/04/18
New: Willoughby, Spike, Sebastian, Tank, Juice, Rock
Updated: Tracy, Miracle
Adopted: Roxy NY, Carmen, Nick, Jackson, Peggy, Marley, Mindy NY, Ruby, Nina
Forever Foster: Hercules
12/22/17
Updated: Jackson
12/19/17
New: Tracy, Jackson
Updated: Peggy
Adopted: Rambo, Dexter, Clementine, Max NY
12/17/17
New: Sadie
12/15/17
New: Marley, Peggy, Jupiter, Rosebud, Nina, Cash
Updated: Molly, Nick, Mindy NY
Adopted: Snoopy, Nemo, Killian, Zoose, Miracle, Peggy Sue
12/03/17
New: Sam, Zoose, Nova, Nick
Updated: Dexter, Lola, Snoopy, Chloe, Angel, Toby
Adopted: Biggie, Holly, Zina, Chance
Memorial: Becky, Finian
11/29/17
New: Peggy Sue, Toby, Finian
Updated: Roxy NY, Mindy NY, Holly, Angel, Becky
Adopted: Norman
11/27/17
Memorial: Coco
11/24/17
New: Roxy NY, Zina, Holly, Norman, Mindy NY, Becky, Angel
Updated: Sophie, Lola, Zeke, Killian, Rambo, Nemo, Coco, Ruby, Chance
Adopted: Lucky, Rico, Kobe, Bacon, Brewster, Hugo
Memorial: Chelsea
11/19/17
New: Bacon, Brewster, Hugo
11/12/17
New: Carmen, Pineapple, Sophie, Killian, Snoopy, Dorothy, Coco
Updated: Mindy, Miracle, Rico, Slade, Molly, Dexter
Adopted: Bianca & Bocephus, Rockie NY, Eva, Kiki, Blossom, Phoebe, Bouncy, Hank, Brenda, Oliver
11/8/17
New: Eva, Rockie NY, Oliver
11/2/17
Updated: Rambo, Delilah, Nemo, Diamond
Adopted: Frank, Violet, Chance, Jill, Mandy, Acorn
Memorial: Cherish
10/29/17
New: Violet, Kiki
10/25/17
New: Phoebe, Lucky, Frank
Adopted: Harley, Luna, Gypsy, Jabez, Scoop, JJ
10/23/15
New: JJ
10/15/17
New: Diamond, Rambo, Chance, Cherish, Miracle, Lola
Updated: Chelsea, Angus, Molly, Bouncy, Jabez, Bianca & Bocephus, Hank, Jill, Stefani, Zeke, Kobe, Rico, Mindy, Nemo
Adopted: Bella PA, Bella MD, Maddie, Viana
Forever Foster: Tater
10/07/17
Updated: Harley
Adopted: Hazel, Kirby
10/03/17
New: Scoop, Rico, Hercules, Bella, Mindy, Kirby
Updated: Maddie, Brenda, Mandy, Biggie, Roxy, Delilah
Adopted: Princess, Romeo
Memorial: Aiyana
9/24/17
New: Bianca & Bocephus
Updated: Luna
9/19/17
New: Viana, Princess, Brenda, Clementine, Harley, Bella, Maddie
Updated: Hazel, Zeke, Aiyana, Hank, Molly, Mandy, Gypsy, Biggie, Stefani, Chloe, Jabez
Adopted: Sally, Bandit, Aston, Dexter, Aristotle
9/17/17
New: Sally
9/06/17
New: Bandit, Hazel
Adopted: Hennessy, Buster
9/04/17
Adopted: Tater
8/31/17
New: Romeo NY
8/28/17
New: Hennessy, Aston, Aristotle, Molly, Mandy, Aiyana, Biggie
Updated: Stefani, Blossom, Hank, Coty, Annie
Adopted: Saki, Toby, Ranger, Lucy2, Quest, Duncan, Elliott, Veronica
On Hold: Jazzy
8/18/17
New: Elliott, Saki, Annie, Veronica
Updated: Delilah, Acorn, Buster, Bouncy, Jill, Luna, Duncan
Adopted: Gallagher
8/14/16
Updated: Hank, Quest
Adopted: Honey, Bailey, Remmy, Patsy, Zeus, Pickles, Maddy, Alice
Other placement: Eddie
8/11/17
Updated: Toby
8/02/17
New: Remmy, Hank, Toby, Eddie
Updated: Delilah, Zeke, Chelsea, Ruby, Dexter, Gypsy, Slade, Chloe
Adopted: Tyson
7/28/17
New: Buster, Honey, Jazzy, Tyson
Adopted: Samantha, Charlotte
7/22/17
New: Pickles, Bailey, Bouncy, Acorn, Dexter
Updated: Ranger, Zeus, Gypsy, Luna, Blossom, Jill, Alice
Adopted: Mimi, Brody
7/19/17
New: Charlotte
7/17/17
New: Mimi
Updated: Samantha, Stefani, Lucy2, Angus
Adopted: Apollo
7/04/17
Adopted: Gunner, Lexi, Flash
7/01/17
New: Stefani, Gallagher
6/29/17
New: Ruby, Slade, Apollo, Duncan, Luna, Gypsy, Zeus
Updated: Brody, Gunner, Delilah, Jill, Chelsea, Blossom
Adopted: Rosie, Curtis, Daisy, Gannon, Bones, Tank, Cinnamon, Perla, Brooke
6/16/17
New: Rosie, Samantha, Blossom, Flash
Updated:Kobe, Max NY
Adopted: Manny
6/11/17
New: Lexi, Brody, Gannon, Gunner
Updated: Charlie (Spike), Patsy, Delilah, Tank, Alice, Lucy2, Cinnamon, Curtis, Bones, Chelsea, Daisy, Zeke
Adopted: D.O.G. & Roxy, Peanut & Oscar, Bailey & Taylor, Dunkin, Rocco, Moxy, Ranger (kept by adopter)
6/9/17
Adopted: Shandy
5/27/17
New: Bailey & Taylor, Daisy
Updated: Bones, Moxy, Jill, Chelsea, Cinnamon, Lucy2, D.O.G. & Roxy, Alice
Adopted: Stacy
5/26/17
New: Dunkin, Shandy
5/23/17
New: Tank, Bones, Curtis, Moxy, Stacy
Updated: Zeke, Roxy, Jill, Delilah, Perla, Ranger, Chloe (Forever Foster)
Adopted: Lucy, Oreo, Tucker, Justice, Captain Trapper
5/14/17
Updated: Captain Trapper, Patsy
Adopted: April, Evander, Roxie, Iggy, Bauer
Memorial: Tyson
5/08/17
New: Zeke, Justice, Oreo, Maddy, Roxie
Updated: Brooke, Perla, Delilah, Quest, Manny
Adopted: Bruno & Kobi, Taz, Frazier, Tug, Queenie, Jabez, Alexander
5/06/17
New: Jabez
Updated: Queenie, Rocco
4/29/17
New: Rocco, Delilah, Captain Trapper, Cinnamon, Lucy2
Updated: April, Lucy, Patsy, Brooke, Tucker, Angus, Bruno & Kobi
Adopted: Nova, Stevie, Virgil, Lulu, Buddy, Jacob
4/24/17
New: Peanut and Oscar (Senior Pair)
4/17/17
New: D.O.G & Roxy, Bruno & Kobi, Iggy, Tug, Perla, Nova, Stevie
Updated: Lulu, Buddy, Jacob, Queenie, Patsy, Lucy
Adopted: Tina, Jack, Dixie, Balboa, Ranger
4/09/17
New: Tina, April, Tucker, Jacob
Adopted: Keelo, Champ
4/07/17
New: Taz, Queenie
Updated: Dixie, Tyson, Evander, Balboa, Brooke, Alice
Adopted: Remy, Lady, Max2, Ladybug
Other placements: Gooch
3/27/17
New: Dixie, Patsy, Remy
Updated: Keelo, Lulu, Angus, Virgil, Alice
Adopted: Shane, Daisy PA, Duke, Karma, Beauty, Polo
Other placements: Apollo
3/22/17
New: Virgil
Updated: Max NY, Jack, Ranger, Lucy
Adopted: Chloe, Cookie
Memorial: Pearl
3/17/17
New: Jack, Apollo, Shane, Alice
Updated: Daisy PA, Karma, Ranger
Adopted: Olan, Nemo, Daisy MD, Jewel, Maxx & Broaddus
Memorials: Rocky PA, Jenkins
3/12/17
Updated: Rocky PA, Nemo
3/8/17
New: Ranger, Daisy MD, Karma, Bauer
Updated: Beauty, Angus, Alexander, Pearl
Adopted: Arya, Max
3/6/17
Adopted: Jake, Maddox, Dakota, Maybelline, Star
3/3/17
New: Cookie
Updated: Lady
2/26/17
New: Maxx & Broaddus, Chloe, LuLu, Duke, Daisy, Arya, Angus
Updated: Rocky PA, Evander, Kobe
Adopted: Smitty, Tyson NY
2/23/17
Updated: Maybelline, Olan, Keelo, Maddox, Roxy CT, Brooke, Buddy, Star, Alexander, Dakota, Beauty, Polo
Adopted: Roxy, River, Sugar
Memorial: Apothes
2/16/17
New: Pearl, Evander, Alexander, Jake, Tyson NY
Adopted: Nino
2/13/17
New: Lady, Gucci, Dakota, Smitty, River, Brooke
Updated: Balboa, Sugar, Nino
Adopted: LuLu
2/07/17
New: Balboa, Frazier
Updated: Tater, Lucy
Adopted: Zula, Charlie, Chloe, May, Brittney
1/30/17
New: Max NY
1/29/17
New: Brittney, Roxy, Sugar
Updated: Ladybug
Adopted: Rover, Gunther, Sully, Queenie
1/23/17
New: May, Rover
Updated: Quest, Queenie, Sully, LuLu, Buddy, Chloe, Tyson
Adopted: Sergeant Major, Mackenzie, Penelope, Dexter, Jasper, Alice, Lillie
1/18/17
Memorial: Cojax
1/16/17
New: Ladybug, Nino, Zula, Queenie
Updated: Keelo, Maddox, Lillie, Rocky
Adopted: Athena, Syrus, Helio, Delilah
1/10/17
Adopted: Jackson Junior
1/08/17
Adopted: Nico, Dayla, Mumford
1/07/17
New: Jackson Junior, Sully, Maddox, Dayla
Updated: Penelope, Mackenzie, Sergeant Major, Beauty, Max2, Cash, LuLu, Jewel, Jerry, Lucy
Adopted: Zoe, Ester, Cuddles, June, Riff, Eleanor, Robbie
12/29/16
New: LuLu
Adopted: Sam
12/27/16
New: Nemo, Gunther, Charlie, Nico, Mumford
Updated: Helio, Maybelline, Penelope, Buddy, Kobe, Delilah, Zoe, Max2
Adopted: Rajat, Flora, Rex, Kobe DE, Bishop, Bear
Sours: https://www.adoptaboxerrescue.com/available-dogs/
BOXER! 5 Reasons you SHOULD NOT GET A Boxer Puppy!
This gorgeous brindle gal is Nora. She's got her 2nd birthday coming up next month and is ready to party!
Nora is coming into rescue because she needs to be an ONLY DOG. She's living with other dogs, and the fights are becoming quite serious. Her owners are needing to keep her separated for safety's sake. They feel she will thrive as an only where she will get all the attention and all the snuggles.
Nora is spayed, and current on her vaccinations. She does have focal seizures and has been seen by a neurologist as a result. She currently takes phenobarbital and will require bloodwork every six months to be sure her dosage is correct. On the meds, the focal seizures are controlled. She lives a very happy, boxer existence.
Nora was super friendly with our volunteer when she met her. She loved being petted and assumed that boxer lean we all know so well. Nora is well behaved, super smart, and obviously quite a head turner with those stunning good looks. She does have a little bit of leash reactivity, but is easily redirected with positive reinforcement and praise for doing the right thing.
She's lived with children and is great with them.
Bottom line for this girl, is she just prefers to be an only dog. It's what will make her happiest. So, if you've been looking for a young boxer girl, Nora is ready and waiting.
OTHER DOGS? NO
CATS? NO
KIDS? YES
SPECIAL NEEDS? Medication for focal seizures (controlled with the meds)
Sours: https://theboxerrescue.org/
Now discussing:
.
829
830
831
832
833