KDP's book setup makes it easy for you to upload, enter, and modify your book before publishing. The information you enter during this setup will be used in creating your book's Amazon detail page. The detail page is where readers go to buy your book. If you want to sell your book as an eBook, hardcover, and paperback, be sure to create all formats in your KDP account and link them together.
---
Enter Book Details
Entering your book details is the first step towards publishing your book. These details directly correlate with what shows up on the Amazon detail page for your book. You have full control over what is displayed. However, keep in mind that some of these fields can't be modified once your book is published. We recommend paying extra close attention to ensure all of these details are correct.
To see an example of how your book details will show up on your detail page visit J.K. Rowling's page for Harry Potter and the Sorcerer's Stone.
To see a list of what details can and can't be changed after publishing, visit our Update Your Book Detailspage.
The title, subtitle, author name, series information, and ISBN in your manuscript file must match the details you enter during title setup. Kindle eBooks, paperbacks, and hardcover books are linked automatically if the author name and book title of both editions match exactly. During the publishing process, KDP tries to match book details like title and author name to other editions available in the Amazon catalog.
Entering your book details is the first step of the setup workflow. To begin, follow the steps below:
Go to your Bookshelf.
Click the "+" button for the type of book you want to start under the "Create a New Title" section.
For more specific information, tips, tricks, and recommendations on each detail, use the links below:
BOOK TITLE & EDITIONS

---

How to write an effective title and when to use edition numbers. Learn more




AUTHORS & CONTRIBUTORS

---

Instructions on how to add authors & contributors. Learn more




BOOK DESCRIPTION

---

Learn how to write an effective book description and what HTML can be used. Learn more


KEYWORDS

---

How to add/update keywords and best practices. Learn more



CATEGORIES

---

How to choose and update your book's categories. Learn more



PRE-ORDER (eBook only)

---

How pre-orders work. Eligibility and requirements. Learn more


---
Upload and Preview Book
The next step in the setup workflow is to upload and preview your book. Here, you can upload your manuscript and preview it to see exactly what your book will look like.
This section of the setup workflow also contains information about your book's ISBN. You will need a unique ISBN for each format of your book: eBook, paperback, and hardcover. To learn more about obtaining an ISBN for your book, visit our ISBNpage.
Note: If you are publishing a paperback or hardcover book, you will have to enter your print options before previewing. To learn more, visit out Print Options help page.
---
Set Rights & Pricing
The last step in our workflow is the Rights & Pricing section. Here you will set your book's price, royalty rate, and agree to KDP's Terms and Conditions before publishing. Your price can be modified at any time after your book is published.
Tip: Click the links and highlighted text you see in the setup workflow for extra tips, information, and guidance.
How do I choose the proper royalty rate? Check out our Price Your Bookpage for additional information.
---
What's Next?
If you are publishing a paperback or hardcover book, it's time to start thinking about ordering your proof copies. Ordering a proof is not mandatory, although it gives you the option to see your book in person before publishing. If you order a proof, you can submit your book for publication right away or wait until you've received and reviewed the proof. It's up to you.
Want to learn more about proof copies? Check out our Proof Copieshelp page.
---
Did this page answer your question? Yes | No
The survey is hosted by Qualtrics, so you'll visit their site to fill it out.Sours: https://kdp.amazon.com/help/topic/G202172740
The Amazon Publishing Juggernaut
Updated at 2:12 p.m. ET on August 9, 2019.
Have you read Victoria Helen Stone's False Step? No? Surprising, given that it's a best seller, and that you clicked on an article about books and publishing—I thought you were more widely read. Surely you've at least gotten through Loreth Anne White's The Dark Bones? Julianne MacLean's A Fire Sparkling? Claire McGowan's What You Did?
No? Each of these books beat out Where the Crawdads Sing, then the No. 1 New York Times best-selling novel, on Amazon Charts—which lists the most-read and most-sold books of the week—in recent months.* Each one is a bright star in the self-contained, lucrative universe of ebooks. And each one was published by Amazon Publishing, a subsidiary of the store we already buy everything else from.
Founded in 2009, Amazon Publishing is far from the tech giant's best-known enterprise, but it is a quietly consequential piece of the company's larger strategy to become a one-stop shop for all your consumer decisions. As Amazon Studios does with movies, Amazon Publishing feeds the content pipelines created by the tech giant's online storefront and Amazon Prime membership program. At its most extreme, Amazon Publishing is a triumph of vertical engineering: If a reader buys one of its titles on a Kindle, Amazon receives a cut both as publisher and as bookseller—not to mention whatever markup it made on the device in the first place, as well as the amortized value of having created more content to draw people into its various book-subscription offerings. (One literary agent summed it up succinctly to The Wall Street Journal in January: "They aren't gaming the system. They own the system.")
Read: What Amazon thinks you're worth
And Amazon Publishing is a culture-making juggernaut, even if the literati don't much think about it. According to Peter Hildick-Smith, the CEO of the book-industry analysis firm the Codex Group, roughly 25.5 million U.S. households bought books in the past month, and fully a quarter of those households use Prime Reading, a feature of Amazon Prime that allows subscribers to borrow 10 items at a time from a catalog of 1,000 ebooks, magazines, and other media, including the tech giant's originals.
Prime Reading is far from Amazon's only reading subscription service. Kindle Unlimited, a similar program, costs an extra $9.99 and offers a wider selection of millions of titles.** The Prime Book Box for children includes a selection of age-appropriate books delivered regularly for $19.99. Amazon First Reads allows members to download a book a month earlier than the unsubscribed public for no extra cost. Often, First Reads are—you guessed it—Amazon Publishing titles, and they rocket up the Amazon best-seller charts as soon as they're made available; A Fire Sparkling and What You Did both topped the charts in early July despite being due out August 1.
And then there's Amazon's 19 brick-and-mortar stores around the country, which sell print copies of Amazon Publishing titles, produced via a sophisticated print-on-demand operation.*** All told, these services overlap to create an ecosystem with the same aim and model as Prime: to lock customers into a regular subscription that shifts the center of their purchasing gravity to Amazon. The company's distribution mechanisms then allow it to push its own titles to subscribers to keep them happy with their membership—not unlike how Netflix's recommendation algorithm tells you to watch Netflix-produced films.
Amazon Publishing is still a relatively small fry: According to Hildick-Smith, it puts out 1,100 titles a year, compared with the 1,500 to 2,000 a large publishing house such as Simon & Schuster might publish. Estimating sales for those 1,100 titles is difficult, according to experts, because the tech giant doesn't disclose ebook sales numbers for its original books, and its proprietary methods of distribution obscure those figures from the third-party researchers who determine best-seller lists.
Grace Doyle, the editor who oversees the Amazon Publishing mystery/thriller imprint, Thomas & Mercer, and the science fiction/fantasy label, 47North, says the subsidiary looks at three things when measuring the success of a title: the book's sales, the number of people who actually read it (Amazon maintains a "most read" chart, measured by ebook pages turned), and whether the company can expect more books to come from its relationship with the author. She said again and again in our interview that her goal was to maintain partnerships with authors for as long as possible, which often results in publishing series, especially for the thrillers and mysteries that do so well with ebook readers.
Indeed, Amazon Publishing knows its readers and has pursued their appetites since its inception. Jeff Belle, the vice president of Amazon Publishing, acknowledged their tastes in a 2011 interview: "Our customers are voracious readers of genre fiction." (Amazon declined to make Belle or other Amazon executives available for an interview.) Those readers don't luxuriate in individual books or pay much attention to the tastes of New York literary gatekeepers. Fans of romances and thrillers, Hildick-Smith says, tend to race through books quickly, which makes Amazon's easily accessible ebooks and borrowing programs especially appealing to them. A duo writing under the pen name Alexa Riley told The Atlantic last year that they published three books a month to keep pace with demand.
Many authors seem to love Amazon Publishing. Robert Dugoni, who has written 10 mystery and thriller novels for Amazon, inked a deal with the company in 2013, after becoming dissatisfied with the amount of advertising his previous publisher, Simon & Schuster, put behind his books. Amazon Publishing, he says, still promotes the opener of his ongoing mystery/thriller series, My Sister's Grave, a six-year-old book, in Kindle Store promotions; Dugoni says he's sold 1.5 million copies of that title and 5 million copies of all his books with Amazon Publishing since 2013. The "hunger" of Amazon Publishing's employees, along with its reams of customer data and speedy editing process, impressed him, he says, to the point that he recently appeared in one of its marketing videos.
"They're constantly reinventing marketing and promotion to keep my name and my books in front of readers," Dugoni told me. "From an author's perspective, that's all I ever wanted: people to read my books." Doyle called Amazon's success with Dugoni—a reinvigoration of an established author who wasn't selling well elsewhere—"emblematic of our goals." In January, Mark Sullivan, an author who writes historical fiction and mysteries, relayed a similar story of a career revived by Amazon Publishing.
Read: The authors who love Amazon
But experts who spoke with me said that the publishing house serves not authors but another master—Amazon Prime.
"Selling Prime memberships and keeping people within the universe of Amazon is one of the strongest business drivers they have," says Kristen McLean, who tracks the publishing industry as an executive director with the books unit of the retail-data company the NPD Group. "Their strategy not just with books but with everything they own is constantly reinforcing that Prime membership."
To put it another way, Amazon uses its book-publishing arm the same way it does the streaming service Prime Video. The company doesn't sell its original video programming on a per-unit basis; it's available, along with a laundry list of other perks, to anyone who subscribes for $119 a year to Amazon Prime. For example, the historical fiction show The Man in the High Castle attracted 8 million viewers and 1.15 million new Prime subscribers, according to a 2018 Reuters report.
Prime subscribers are so valuable to Amazon because they spend more in the long run: Jeff Bezos has said that people who stream videos on Amazon convert from free trials and renew their Prime subscriptions at higher rates than those who don't. He put it bluntly in 2016: "When we win a Golden Globe, it helps us sell more shoes."
Book readers are the same. Content is the hook; commerce is the goal. If users join Prime for early access to a new title by their favorite author, rather than buying a one-off copy of the book, they become much more likely to purchase other things on Amazon—couches, clothes, cutlery, etc.—to take advantage of the membership. Bezos said in 2015, "It's how our whole model works. When someone joins Prime, the more they buy of everything we sell." That is to say, when the Amazon Publishing original You Are (Not) Small won the 2015 Theodor Seuss Geisel Award, one of the most prestigious for children's books, diaper sales presumably skyrocketed. (Amazon did not immediately respond to a request for comment on sales spikes correlated with awards. Amazon Publishing titles are not exclusive to Prime.)
So it's perhaps unsurprising that Amazon is taking an interest in courting household names. The chart-topping thriller writer Dean Koontz unveiled a five-book deal with Thomas & Mercer in late July. At the end of May, the actor and writer Mindy Kaling announced that her third book would be an Amazon exclusive, free to Kindle Unlimited and Prime subscribers. Amazon also acquired the rights to the recent film Late Night, which Kaling wrote, produced, and starred in. Her moves hint at an entwined multimedia partnership not unlike the star-studio partnerships of the golden age of Hollywood. (A representative for Kaling did not respond to a request for comment.)
The larger aims of Amazon at times appear to dictate Amazon Publishing's moves. As Amazon's e-commerce business attempts to establish a foothold in the gargantuan Indian market, the writer Chetan Bhagat, dubbed the "biggest-selling English-language novelist in India's history" by The New York Times, has signed a six-book deal with the company. He broke off a 14-year association with his previous publisher to ally himself with Amazon.
---
* This article originally misstated the name of Amazon Charts.
** This article originally misstated the number of titles available on Kindle Unlimited.
*** This article originally misstated the number of Amazon bookstores in the United States.
Sours: https://www.theatlantic.com/technology/archive/2019/08/amazons-plan-take-over-world-publishing/595630/
How to publish a book on Amazon and earn money for each sale
You can publish a book on Amazon using Kindle Direct Publishing.
To get started, create a Kindle Direct Publishing account that's connected to your Amazon account.
You can upload a book in Word or PDF format, or use the Kindle Creator tool to convert a book for publishing.
Visit Insider's Tech Reference library for more stories.
Amazon isn't just an online retailer. It started as an online bookstore and, building on those roots, is a book publisher as well. Unlike a traditional book publisher, though, where you need to persuade an acquisitions editor to offer you a contract to get a book published, anyone can self-publish a book on Amazon.
How to publish a book on Amazon
You need to create an account with Amazon's Kindle Direct Publishing system, then upload and publish your completed book. Then anyone can purchase and download your book in Kindle format. Here is everything you need to know.
How to create a Kindle Direct Publishing account
Kindle Direct Publishing (KDP) is Amazon's self-publishing system. If you want to publish a book to the Kindle platform, you need to start here.


Open the KDP webpage in a browser.
The easiest way to use KDP is to connect it to your existing Amazon account, so click "Sign in" and use your Amazon credentials to set up your KDP account. If you don't have an Amazon account, click "Sign up" and follow the instructions to create an account.



Dave Johnson/Insider

On the user agreement page, click "Agree."
On the KDP setup page, you should see a message that your account information is complete near the top of the page. Click "Update Now."



Dave Johnson/Insider

Follow the instructions and enter all the requested information. Start by entering your country, and then complete the "Author/Publisher" information by entering your name, address, and phone number.
Move on to the Getting Paid section and enter your bank information. This is necessary so Amazon can pay you for book sales. You'll need the account number and routing number for your bank account, which is the same information you would provide to set up direct deposit with an employer. When this section is done, click "Add."
In the Tax Information section, click "Complete Tax Information" and answer the questions to complete the section. Indicate if you are completing the form as an individual or as a business, specify if you are a US citizen, and enter your tax ID (which, for an individual, should be your social security number). Click "Continue" when you're done.



Dave Johnson/Insider

In the Sign and Submit section, check the consent box and enter your legal name. Click "Save and Preview."
Review the W-9 form and, if you don't need to make any changes, click "Submit For." On the next page, click "Exit Interview."
How to create your Kindle book
On the KDP webpage, click "Bookshelf" at the top of the page.
You can choose to create a Kindle eBook or a paperback book. Regardless of which you choose to make, the process is basically the same. Click "Kindle eBook" or "Paperback." (A less common option is to click "Series," which you might do if you plan to publish several titles in the same series, such as a four-book set of fantasy novels or a number of thematically related how-to books.)



Dave Johnson/Insider

Complete the Kindle eBook Details tab. Enter a book title and subtitle as well as author information and book description. The subtitle is optional but can be very useful for helping potential readers learn more about the book. The description is also important, as it appears on the Amazon details page and represents the most important information customers will see about your book.



Dave Johnson/Insider

Continue filling out this page with relevant keywords. Like the book description, keywords help inform potential readers about your book, but also play a big role in helping search engines prioritize your writing. Try to avoid repeating the same words that are in your title, but instead may be other common terms that describe the main theme or purpose of the book.
Select two categories from Amazon's list. One way to help your book rank better and have a better chance with potential readers is to choose relevant categories with less competition or categories in which you believe your book will perform better.



Dave Johnson/Insider

Complete the page and select "I am ready to release my book now." Click "Save and Continue."
On the Kindle eBook Content tab, choose whether you want to enable digital rights management. Unless you want readers to be able to freely share complete versions of your book, you should probably click "Yes."
Upload your book. If the book has a simple structure and you've created it in Microsoft Word or another common publishing tool, click "Upload eBook manuscript" and select the file. KPD recognizes common formats like DOC, DOCX, RTF, TXT, and PDF, among others. If you want to be sure your book is well-formatted, you can use Amazon's free Kindle Create program to prepare your manuscript — click the link to download the program and then edit your manuscript file before uploading.
You also need to create a cover. You don't need to be a graphic artist; if you don't already have a suitable cover design, you can click "Launch Cover Creator" and use Amazon's tool to easily make a book cover. Choose an image from Amazon's library of cover art, choose a color scheme, and then click "Save & Submit."



Dave Johnson/Insider

If you are publishing a paperback book, you need to enter an ISBN number. An ISBN is required for print titles but optional for eBooks. If you want to get an ISBN, you can purchase one from various websites including ISBNServices and isbn.org.
When you're done with the Kindle eBook Content tab, click "Save and Continue."
The final step is to add pricing information. You can set any price you like for your title, though the royalties will vary depending upon the list price. To get 70% royalties in the US, a book must be priced between $2.99 and $9.99. Books priced under $2.99 or over $9.99 offer 35% royalties. View Amazon's list price requirements page for price ranges outside the US.



Dave Johnson/Insider

Complete the rest of the tab and then click "Publish your Kindle eBook."
You should see a pop-up window that tells you the book has been published, though it may take up to three days for the book to appear for sale on Amazon.



Dave Johnson/Insider
How to track your book's sales and performance
After the book is published, you can edit it or follow its performance from the KDP website.
Click the "Bookshelf" tab at the top of the page and then scroll down to "Your Books." Here you can see all your published titles, their status, price, and make changes to the listing. For example, this is where you go to update the description or keywords.
Click the "Reports" tab at the top of the page to see your historical earnings and book sales.
Dave Johnson
Freelance Writer
Sours: https://www.businessinsider.com/how-to-publish-a-book-on-amazon
HOW TO SELF PUBLISH YOUR BOOK FOR FREE (Amazon Kindle \u0026 Paperback Store Beginner Tutorial)
The Authors Who Love Amazon
Technology
The e-commerce giant has finally made self-publishing lucrative. But does its dominance come at a cost?
By Alana Semuels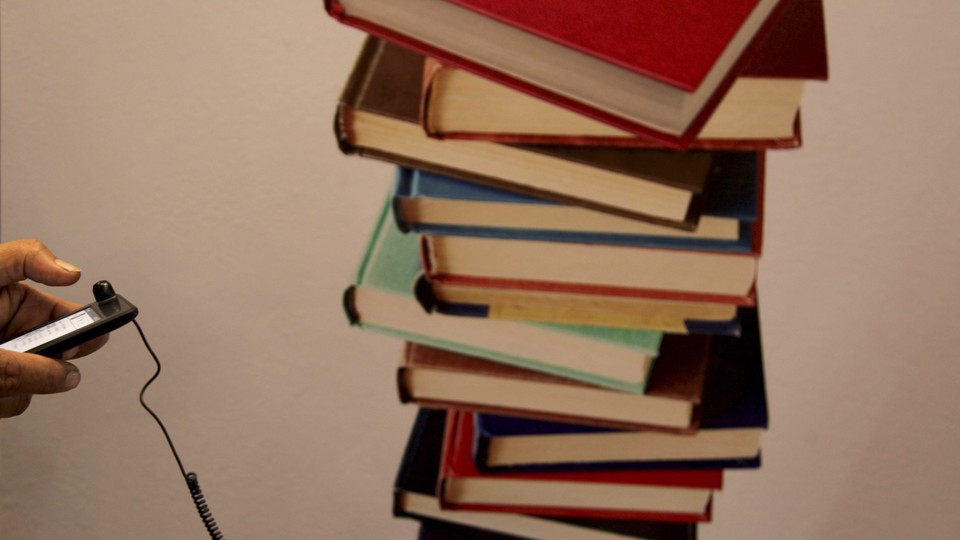 For most of Prime Day, Amazon's annual sales bonanza, an unfamiliar face topped the site's Author Rank page: Mike Omer, a 39-year-old Israeli computer engineer and self-published author whose profile picture is a candid shot of a young, blond man in sunglasses sitting on grass. He was—and at the time of this writing, still is—ranked above J.K. Rowling (No.8), James Patterson (No. 9), and Stephen King (No. 10) in sales of all his books on Amazon.com. His most recent book is ranked tenth on Amazon Charts, which Amazon launched after The New York Timesstopped issuing e-book rankings, and which measures sales of individual books on Amazon. (The company does not disclose the metrics behind Author Rank, which is still in beta.)
Omer is one of a growing number of authors who have found self-publishing on Amazon's platform to be very lucrative. While he may not be as familiar a name as the big authors marketed by traditional publishing houses, and may not have as many total book sales, Omer is making an enviable living from his writing. Sales of his first e-book, Spider's Web, and its sequels, allowed him to quit his job and become a full-time author. Now, he makes more money than he did as a computer engineer. "I'm making a really nice salary, even by American standards," he said.
After the success of Omer's first book series, Thomas & Mercer, an Amazon imprint, published his most recent book, a mystery called A Killer's Mind, which was also promoted on Amazon's First Reads, a new subscription service in which the company recommends a handful of books and allows subscribers to download them before their official publication date. Omer told me he has now sold more than 10,000 books through Amazon, and that his books have also been borrowed more than 10,000 times on Kindle Unlimited, the subscription service in which readers pay $9.99 a month to access over 1 million titles on Amazon. "What made this possible is Amazon," he told me. "It can expose me to millions, or tens of millions of readers." (Peter Hildick-Smith, the founder of Codex Group, which consults with the publishing industry, told me that Amazon's rankings and sales information are not reliable because they also count books that are borrowed, like Harry Potter books, which are consumed in a different way than books that are bought.)
For decades, self-publishing was derided as an embarrassing sign that an author couldn't cut it in the "real" publishing industry—"the literary world's version of masturbation," as Salon once put it. And Amazon, the world's biggest e-commerce site, with its bookstore-beating prices, was painted as an enemy to authors. But now its self-publishing service, Kindle Direct Publishing (KDP), has made it easy for people to upload their books, send them out into the universe, and make money doing so. Its store has created a place for readers to go and easily find inexpensive self-published books. The site that got its start by radically changing where books are sold is now reshaping how books are published and read.
This is, of course, threatening to the traditional publishing industry, which seems to be in a state of everlasting free-fall. Industrywide, self-publishing is gaining readers as traditional publishers are losing them, according to Author Earnings, a site produced by an anonymous marketing analytics expert who calls himself Data Guy. The self-published share of paid US e-book units increased to 46.4 percent from 44.7 percent between the second quarters of 2017 and 2018, Data Guy told me in an email, while the traditionally published share of paid e-book units decreased to 43.2 percent from 45.5 percent. (His data takes into account self-published and Amazon imprint-published books, which many traditional data sources do not.)
Central to Amazon's gambit—and authors' pay—is Kindle Unlimited. Launched in 2014, the feature was a response to other companies that were trying to create a Netflix for books, such as Oyster, which shut down in 2015, and Scribd, which is slowly gaining acceptance from the Big Five publishing houses. Authors can choose to participate in KDP Select, which automatically puts a book into Kindle Unlimited, and which can be highly lucrative. Amazon sets aside a pot of money every month that it divvies up among KDP Select authors, based on how many of their pages have been read each month by Kindle Unlimited subscribers and readers from the Kindle Owners' Lending Library, which allows Prime members to borrow one book a month for free. The payment ends up being a little less than half a penny per page, authors told me, but those who are read the most can also get monthly bonuses as high as $25,000. Last year, Amazon paid out more than $220 million to authors, the company told me. Regardless of participation in KDP Select, authors who self-publish on Amazon through KDP also earn a 70 percent royalty on books priced between $2.99 and $9.99, and a 35 percent royalty on books that cost more or less than that.
Readers respond: 'All of Us Authors Are in It Together'
Kindle Unlimited works in the same way as Amazon's other big subscription service, Prime: Just as Prime users often think of shipping as free, even though they're paying a monthly or annual fee for it, Kindle Unlimited readers may begin to think of books as free, even though they're paying a monthly fee, because each additional book they read in Kindle Unlimited doesn't cost them anything extra. This can be a boon for new authors: Readers who might not be willing to pay outright for books by unknown writers will read those books on Kindle Unlimited, where they feel "free."
"I truly believe that people would not read as many of my books were I not on Kindle Unlimited," Samantha Christy, who decided to try writing romance novels in 2014, told me. Christy's Amazon writing career has been so successful that it supports her four children and husband, who quit his job two years ago to manage her IT, taxes, and publishing business. Christy, who typically writes three books a year, talked to me from Hawaii, where she was vacationing with her family before they were headed to Comic-Con International in San Diego to speak on a panel about self-publishing.
Kindle Unlimited has its downsides. Amazon demands exclusivity from its KDP Select authors, meaning they can only sell their books on the Kindle Store, and not on any other digital bookstores, or even on their own websites. The payment structure means that authors who produce a lot of pages, even if they're not particularly good pages, earn more money than authors who write succinctly. Almost since the launch of Kindle Unlimited, Amazon has been battling "book stuffers," authors who publish hundreds of pages of content in Kindle Unlimited, some of which is gibberish, some of which tricks readers into flipping to the last page of the book, so the book will count as read and they'll get paid. Self-publishing on Amazon's platforms benefits authors in some genres—including romance and mystery, where readers tear through books and writing them might not take a long time—over those who spend years writing novels, or who do deeply researched nonfiction books, Mary Rasenberger, the executive director of the Author's Guild, told me.
And authors on Kindle Unlimited have to work hard to promote themselves and attract new readers in a crowded marketplace; one, I.T. Lucas, told me she works 12-hour days, seven days a week. Part of that is writing—she has published 21 full-length novels in three years—and part is marketing. "You have to be willing to run a business at the same time," Rasenberger said. Christy tries to answer every message she receives on Facebook, does a lot of free giveaways, and frequently holds Q&As and other events. Many authors buy ads on Amazon, effectively paying their employer to get more customers.
The structure of Kindle Unlimited also means writers need to churn out a lot of content. Since 2014, Lea Robinson and Melissa King have published more than 100 romance novels and novellas on Amazon under the pen name Alexa Riley. They told me by phone that they make the bulk of their money from payments from KDP Select as people read their backlist of titles on Kindle Unlimited. This motivates them to keep producing; the more pages they have on Kindle Unlimited, the higher the chance they'll be a most-read author, which will win them tens of thousands of bonus dollars from Amazon. Each woman tries to write 3,000 words a day, and Alexa Riley generally publishes three books a month.
Even so, King and Robinson said that writing for Amazon doesn't necessarily feel like more of a churn than any other job would. Each writes from about nine to five each day, and never on the weekends.They both recently left their full-time jobs (Robinson in banking, King as a CFO) to write Alexa Riley books. They have a formula—sexy men, headstrong women, a happy ending—that they and their readers both enjoy. "It is a production with us," King said. "We don't deviate from how we write, and we know there are key points we have to hit, and we don't change our formula." This formula helps them, since once people discover one book, they tend to pore over the Alexa Riley backlist on Kindle Unlimited for more of the same, which brings in more income for King and Robinson. If they publish a new book and make $10,000 a month, they estimate, just $3,000 of that income comes from sales of the new book on Amazon; the rest comes from Kindle Unlimited payments.
Of course, there are some things that KDP Select doesn't offer, like printed books and shelf space in bookstores across the country, or a chance to get on the New York Times bestseller lists. But King and Robinson have tried the traditional route, and found it less lucrative than Amazon. In 2016, they published their first book from a "real" publishing house, Carina Press, an imprint of Harlequin, which is a division of HarperCollins. Seeing their book, Everything for Her, on shelves was satisfying—Robinson cried when she saw the book in Barnes & Noble—but working with a traditional publisher was an adjustment. It took nearly a year between the time they finished the book and the time it was published; on Amazon, it usually takes about two weeks. The book was much longer than their traditional works, at 95,000 words, yet the money was about half what it would have been with Amazon. "It felt really prestigious and good for our career," Robinson said, "but the money wasn't the same as with Amazon." They decided, after that experience, to return to self-publishing.
People outside of Amazon warn that Kindle Unlimited and Amazon's publishing model more broadly are threatening the very foundations of the industry. "It's a cancer. It's going to undermine the entire publishing industry," Mark Coker, the founder and CEO of Smashwords, an e-book distributor for indie authors, said to me about Kindle Unlimited. Though authors may feel like they're benefiting in the short-term, he argued, the Unlimited model is training people to read books for what feels like free. "Amazon is putting the thumb on the scale—although customers will happily pay for books, they give these books out for even cheaper," he said.
Kindle Unlimited is essentially a Spotify for books, and Spotify has resulted in lower revenues for artists; there's reason to think Kindle Unlimited could unleash the same havoc on the publishing business. If people only read through subscription services, he said, they'll stop buying single books. Retailers will continue losing market share, and Amazon will gain it. Even losing a small share of readers to Kindle Unlimited could be fatal for retailers. Barnes & Noble reported a 5 percent decline in sales in its last fiscal year, for instance, sending shares tumbling. Amazon is, he argues, creating a market with fewer retailers. Then, when all the other options have disappeared and Amazon completely dominates the market, Amazon will raise prices and charge authors less, and authors and readers will be trapped, he speculated. (In response to this, Amazon said that authors set their own prices for books.)
Amazon does have a history of hooking people on products and services and then changing the terms. This year, it raised the cost of an Amazon Prime membership to $119 from $99, and it has raised fees on third-party sellers who depend on Amazon to reach shoppers. (An Amazon spokesman told me that authors find it valuable to participate in KDP Select, and that 95 percent re-enroll in the program every month.)
Yet even Coker doesn't argue that Amazon helped democratize the publishing business. A decade ago, authors who wanted lots of readers had little choice but to try and get published through a traditional house, which accept only a tiny fraction of the books pitched to them, and which pay authors as little as 10 percent of a book's eventual sales. Now, anyone can try to reach a large audience without going through the traditional publishing gatekeepers. Authors don't have to pay to publish anything on Amazon, and have more control over what makes it into their books, what their books look like, and how (and if) they're marketed. King and Robinson, of Alexa Riley, told me that a traditional publishing house probably would never have accepted their manuscripts because their books were too dirty. Friends who wrote romance for traditional publishing houses had to take out kinky sex scenes, they told me, because the publishers weren't comfortable with the content. Only after traditional publishing houses saw that Alexa Riley's kinky books sold well did they approach the authors and allow them to keep whatever they wanted.
But have authors traded one corporate overlord for another? That's what worries Coker, of Smash Words. Now, Amazon is making the rules, prohibiting authors from publishing both on Kindle Unlimited and on other sites, for example, incentivizing people to produce huge amounts of content, and stoking a race to the bottom on book prices. Authors who may have, in an e-book utopia, been able to set their own prices and sell their books wherever they want online, now have to choose: go exclusively with Amazon and KDP Select or try to sell their books without Amazon. Authors getting all their sales from Amazon are playing a dangerous game, Coker said. "In the long term, authors are mortgaging their independence," he said. "They're no longer indie authors, they're dependent authors."
But for now, self-published authors seem to be willing to take that risk. Samantha Christy told me that an agent recently approached her to talk to her about going the traditional publishing route. She's going to meet with the agent, but traditional publishing has little appeal, especially because she would get a much smaller cut of sales that way. "Why give away a piece of the pie, if you don't need to?" she said.
As of press time, Mike Omer was still the top author on Amazon. Now, he's trying to break into the book market beyond Kindle Unlimited—what he calls "the next level," the people who go through a few books a month, rather than dozens, and are more discerning about what they read. That level will bring him readers, as self-publishing on Amazon brings in the money. Already, getting A Killer's Mind published by an Amazon imprint, rather than self-publishing, has led to a lot more attention, which has boosted sales of his self-published works. "I can't really see an indie author making money without going through Amazon," he told me.
Omer's experience has been like a dream, he told me. But for people in the publishing industry, it may seem more like a nightmare. He sidestepped the traditional gatekeepers to publish his books online on Amazon, gaining thousands of readers. He ignored big publishing houses in favor of an imprint run by Amazon, attracting thousands more. He has little interest in the traditional publishing industry at all, in fact. He's a successful author, and his whole world is Amazon.
Sours: https://www.theatlantic.com/technology/archive/2018/07/amazon-kindle-unlimited-self-publishing/565664/
Book publishing amazon
.
How To Make Money Publishing Books On Amazon In 2021 [STEP-BY-STEP]
.
Now discussing:
.
701
702
703
704
705