Cricut Design Space : How to Design and Cut Your Own Images
Cricut Design Space will let you upload and cut your own images. It makes customizing any craft easy. I'm showing you exactly how to design and create anything you want.
This post contains affiliate links for your convenience. I do get compensated if you make a purchase at no extra cost to you so I can to bring you more great recipes and tips.
I purchased this black and white makeup bag and wanted to make it a little more fun. I decided to make my own graphic for it that says Wake Up and Make Up! I have a full video tutorial at the bottom of this post to walk you through it all step by step
Let me show you how to upload and cut custom images in Cricut Design Space.
First Measure the item you want to apply your design to.
I found a font I wanted to use. I chose a free font from Dafont called Beauty and the Beast. You can download it here. I used my favorite photo editing and creation software called PicMonkey to create my design. PicMonkey will allow you to use any font installed on your computer as well as any they have in their library. When you pull up PicMonkey on your computer choose Design –> Custom Size. When selecting a size, you will put the number in pixels. One inch equals 300 pixels. My make up bag was about 8 x 5 inches, so I put in 2400 x 1500. This allowed me to size the words so that they would fit onto my bag and I could visualize it. If you want to download my makeup bag graphic you can do it here just right click and select save image.
Once I sized my design, I cropped it using the drag and drop cropping tool to get rid of the unnecessary space. Save your design to your computer. Next, sign into Cricut Design Space and create a new project. Click on upload image and upload your image. This image is just black and white, so I chose a simple image to remove all of the white backgrounds and make it transparent. See the video at the bottom of this post to see just how that works.
Once my design was ready, I double checked the size on the screen and hit go to cut it. I placed my glitter vinyl on to the Cricut Light Grip Mat. I use the light grip mat for most of my projects it is my favorite. Make sure to cut your vinyl to just a little larger than the design you are cutting so you don't waste any and can save the rest for another project.
Once that was loaded into my Cricut Explore Air machine I hit the flashing go button, and it cut out my design.

Peel the vinyl off of the mat. Then peel the excess vinyl away from the letters or design you cut. I usually just peel up a corner and start peeling back.
To get all the small pieces out from inside the letters I use the weeding tool from the Cricut Tools Basic Set. This is one tool I could not do without when working with vinyl. It just hooks those little pieces and pulls them out without messing up your design.
Next, I applied my transfer tape so that I can peel off the backing and apply it to my makeup bag. I found that the regular transfer tape I use does not work with this particular type of glitter vinyl. Cricut Glitter Vinyl only works with Strong Grip Transfer Tape, luckily they include 1 12×12 StrongGrip Transfer Tape sheet with it when you purchase it. Scrape the transfer tape onto the letters with XL Cricut Scraper so that the vinyl sticks to the transfer tape.
Strong Grip transfer tape not pictured
Finally, apply the design to your project and scrape again with the scraper to adhere it to the makeup bag.
Strong Grip transfer tape not pictured
Once you get the hang of Cricut Design Space making something custom and fun like this makeup bag will take less than 15 minutes.
I just love how it turned out!
If you want to know more about what a Cricut machine can do check out How Creating with Cricut Explore Air 2 Will Save you Money and see how I made this DIY Easter Wreath with Paper Easter Banner.
Here's the video tutorial for Cricut Design Space How to Upload and Cut Your Own Images

Click to check out my fave Cricut supplies below!
This is a sponsored conversation written by me on behalf of Cricut. The opinions and text are all mine.
Sours: https://www.missinformationblog.com/cricut-design-space-custom-images/
Using Cricut for Branding Your Small Business
Hello friends! Did you hear the news??? I recently became a Designer for Chalk Couture. I am so excited about this venture for one simple reason. I LOVE THIS PRODUCT!!!! And I want to tell everyone about it. And one of those ways is by branding using my Cricut. Telling the world – well everyone I see anyway – how much I love Chalk Couture by having the logo and certain key words about Chalk Couture on items that I use all the time.
Like a water bottle for example. I have a plain Contigo 20 oz stainless steel water bottle
that I use at the gym and also take on bike rides.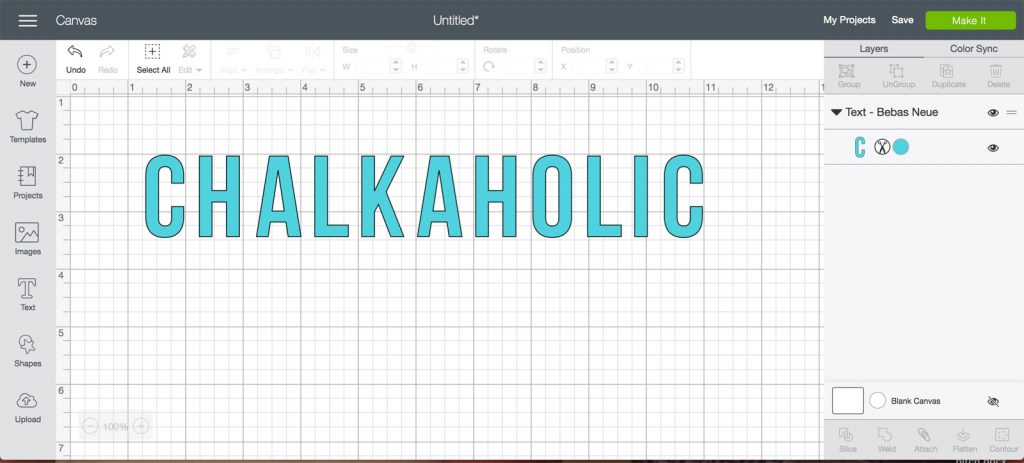 I simply typed out the word "chalkaholic" in Design Space and cut it out of a piece of 641 vinyl that I found in my stash that's the perfect aqua color.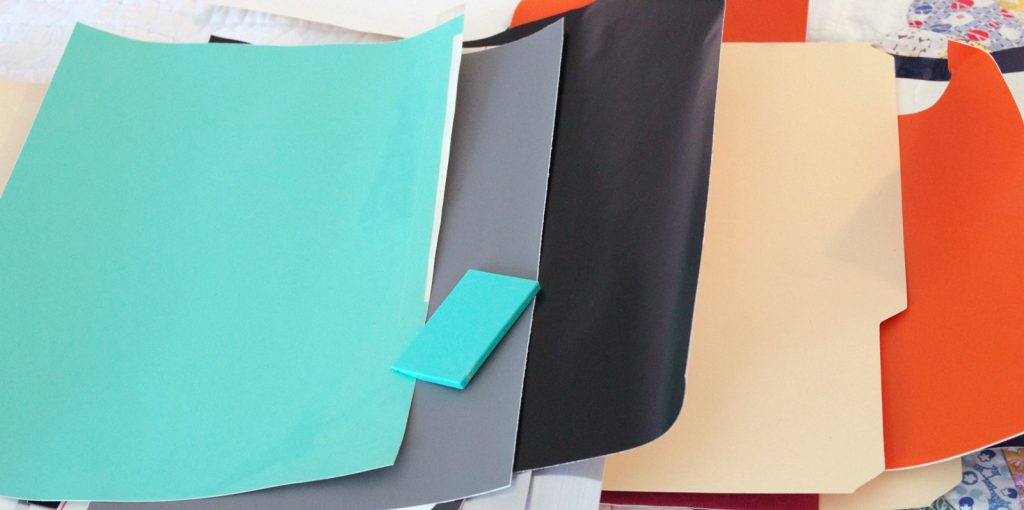 The same color Chalk Couture signature color!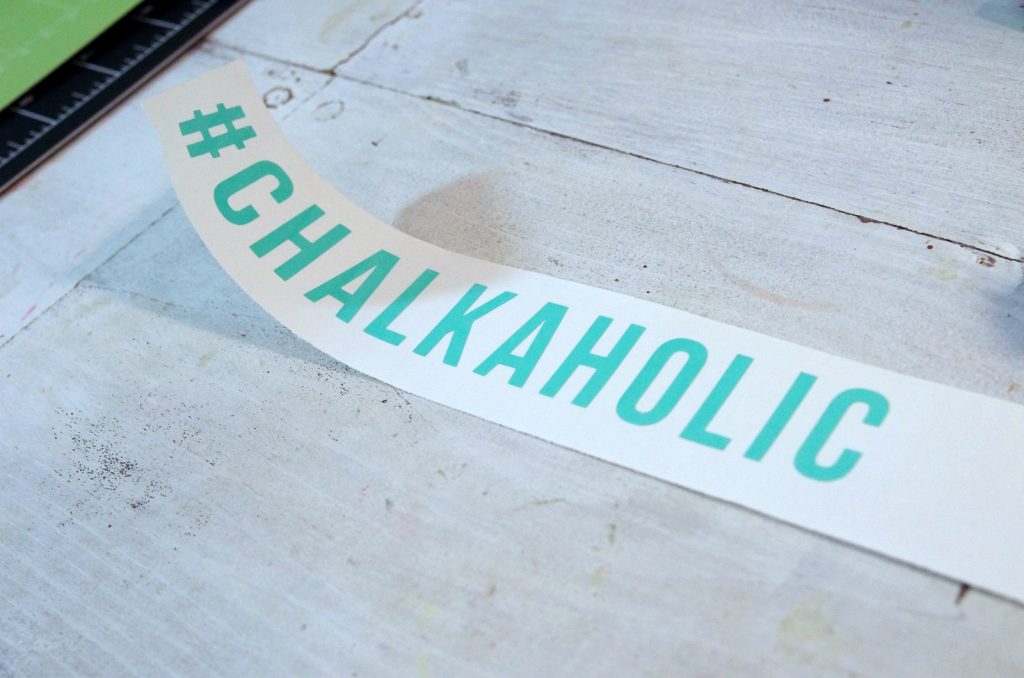 I decided to add a hashtag at the beginning of chalkaholic.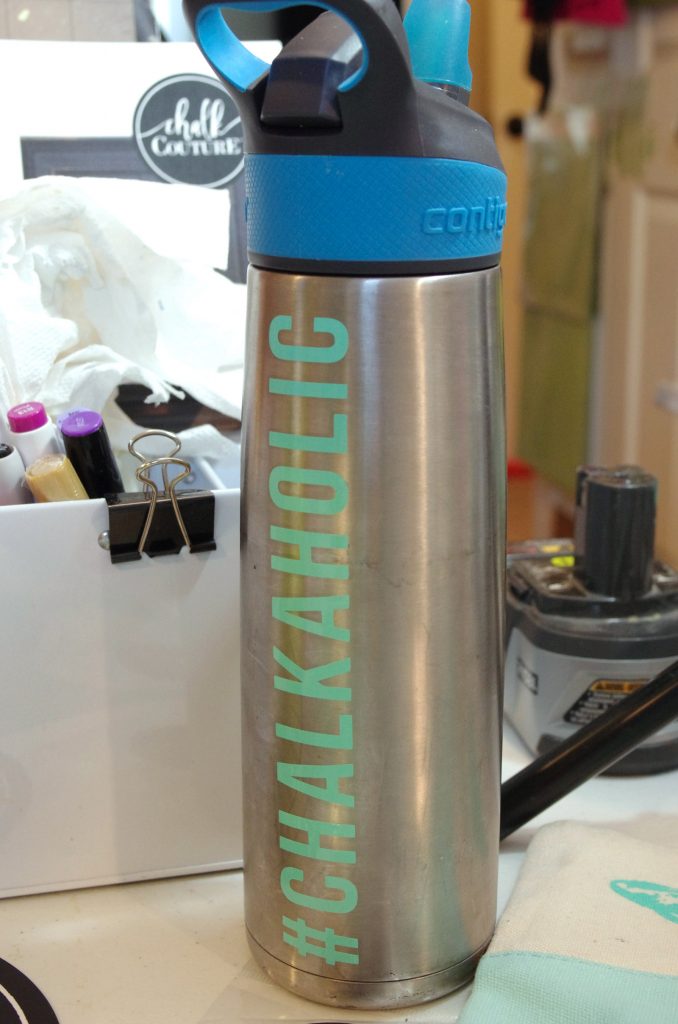 I love it!
Another thing I need was stickers. Logo stickers. These were so simple to make using Cricut Print Then Cut. All I had to do was upload an image of the Chalk Couture logo. That's it. Cricut Design Space automatically converts it into a Print Then Cut!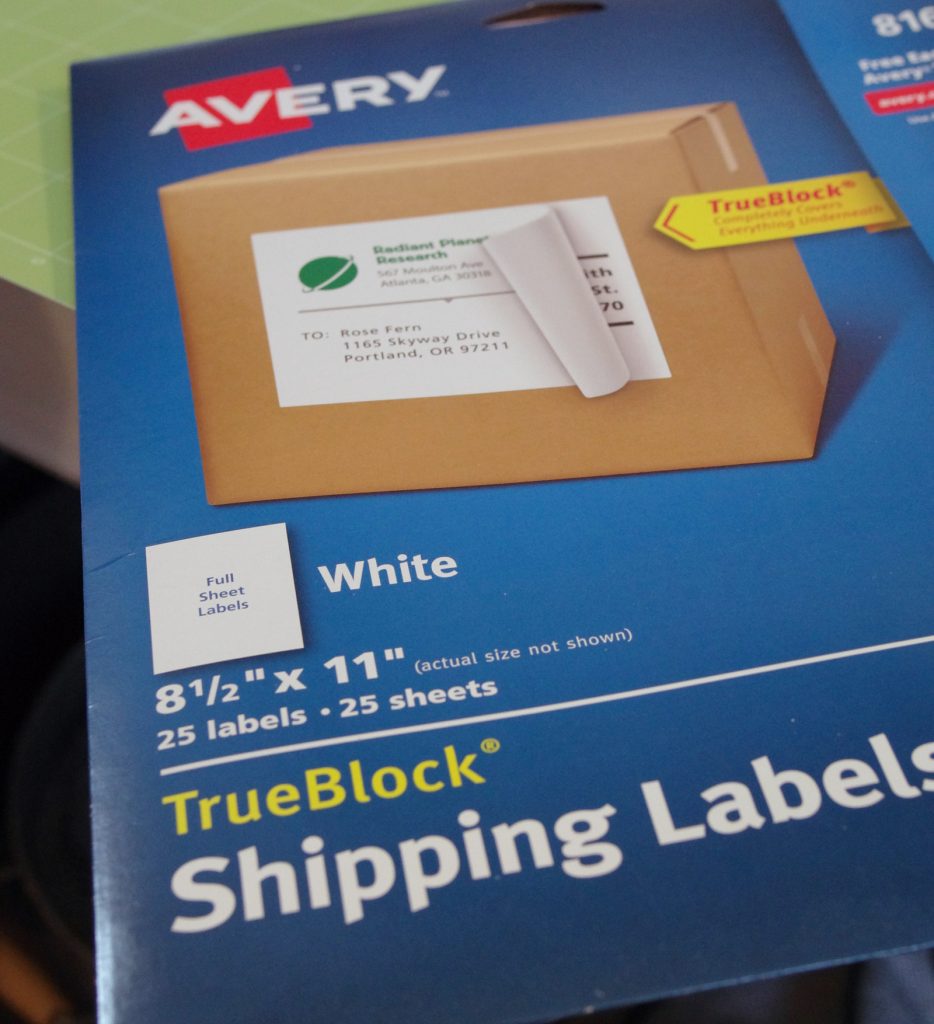 I sent it first to my printer that was loaded with Avery full sheet label paper
(see image above).  Then I placed the printed label paper onto a Cricut cutting mat and loaded the mat into my Cricut Maker. The Cricut Maker cut out just the outer circle of the logo. How the Cricut knew to just cut the outer circle is a mystery to me! But I'll take it!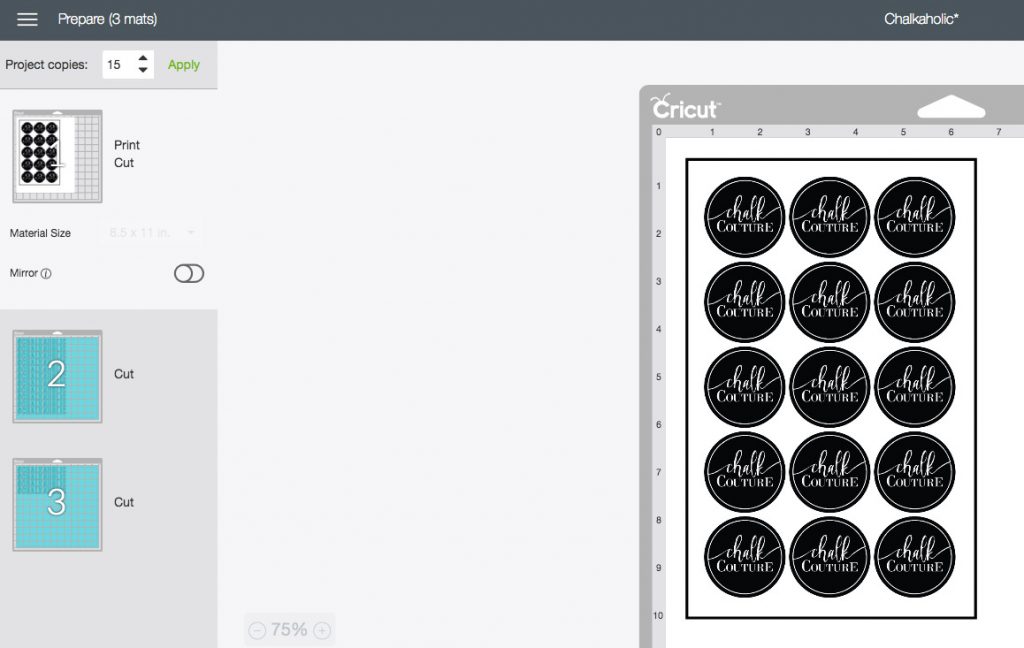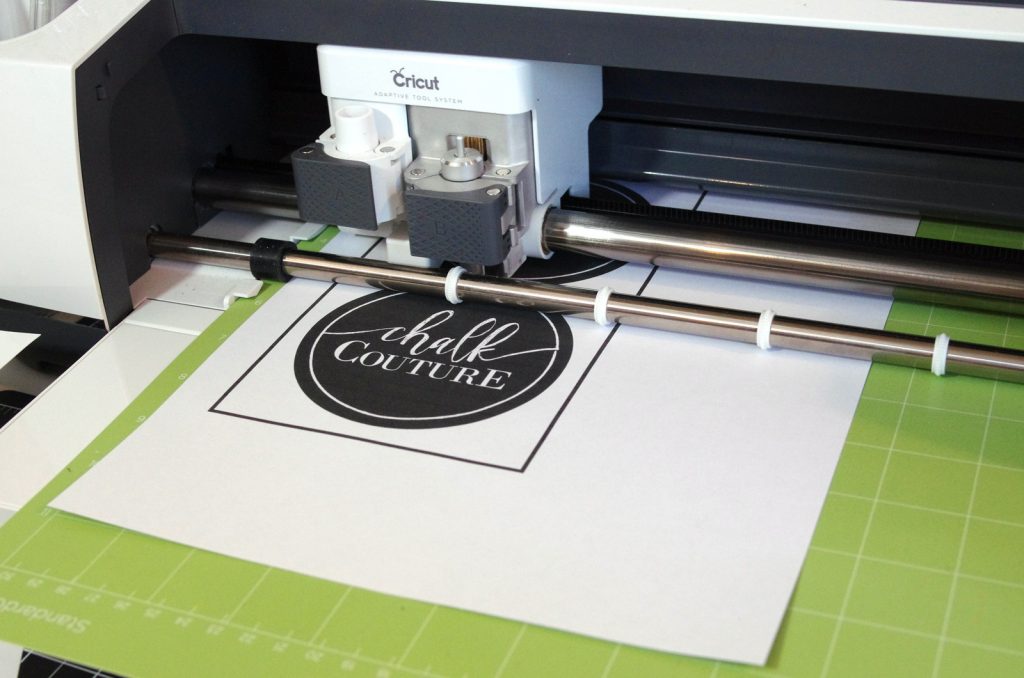 I made a few big logo stickers and 15 smaller ones so far.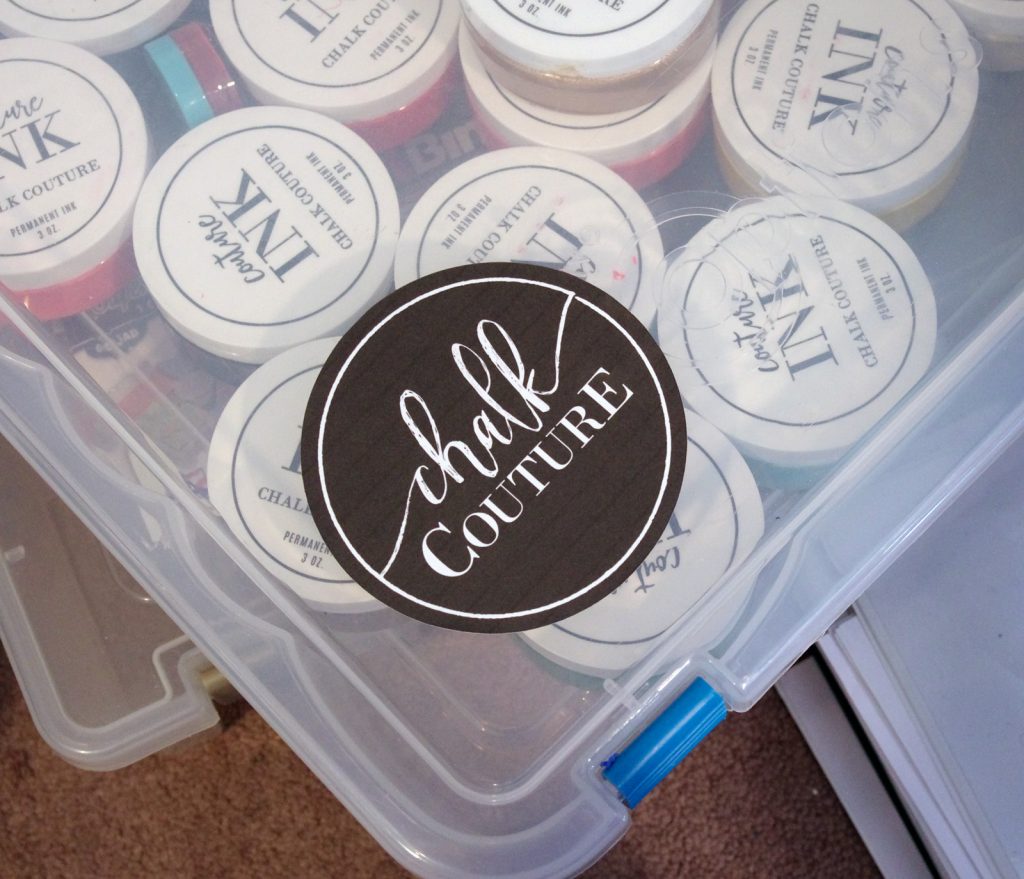 I'll be using these stickers on the containers that I use to carry Chalk Couture products to workshops and events. And I'm sure I'll find a million other places to put these stickers.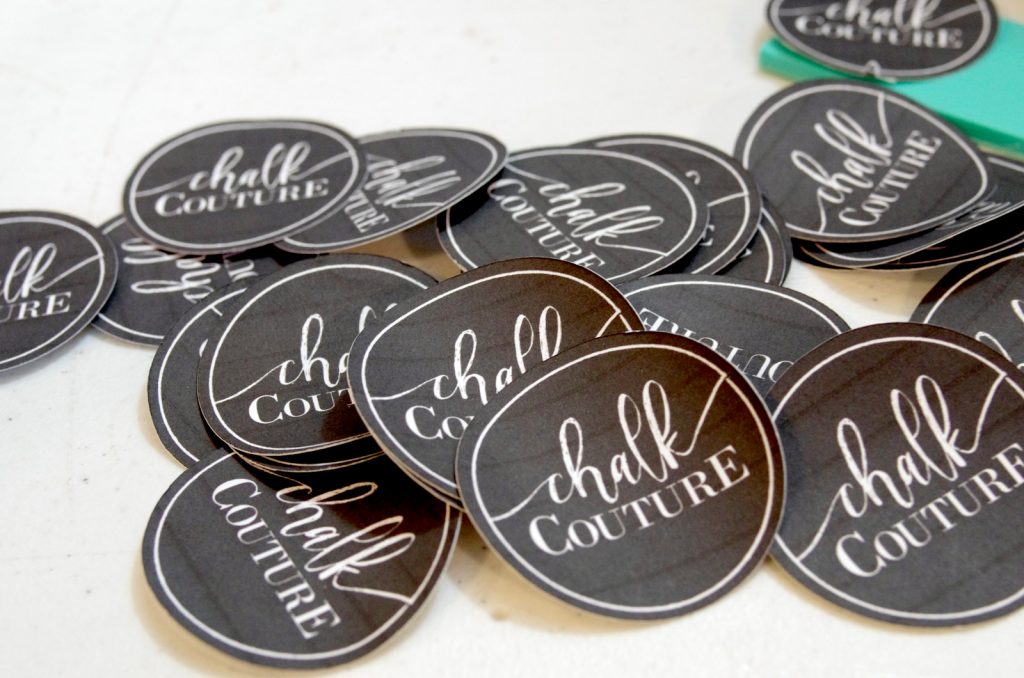 Here's another idea I saw:  reverse stickers for the inside of car windows.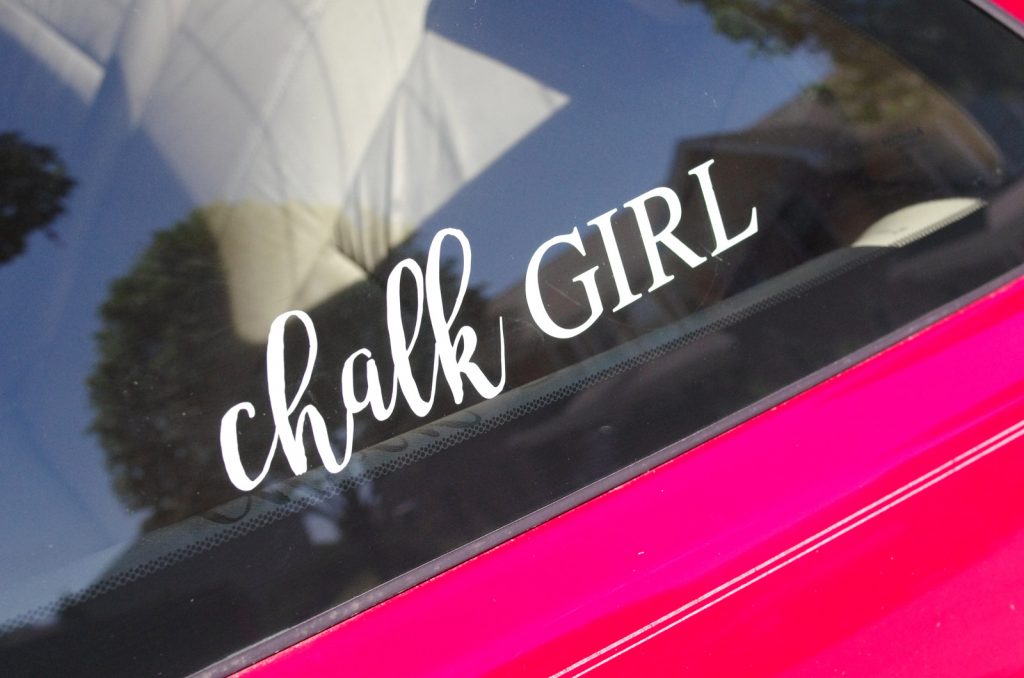 To make these, reverse the image so the sticky side of the vinyl is against the inside of the window.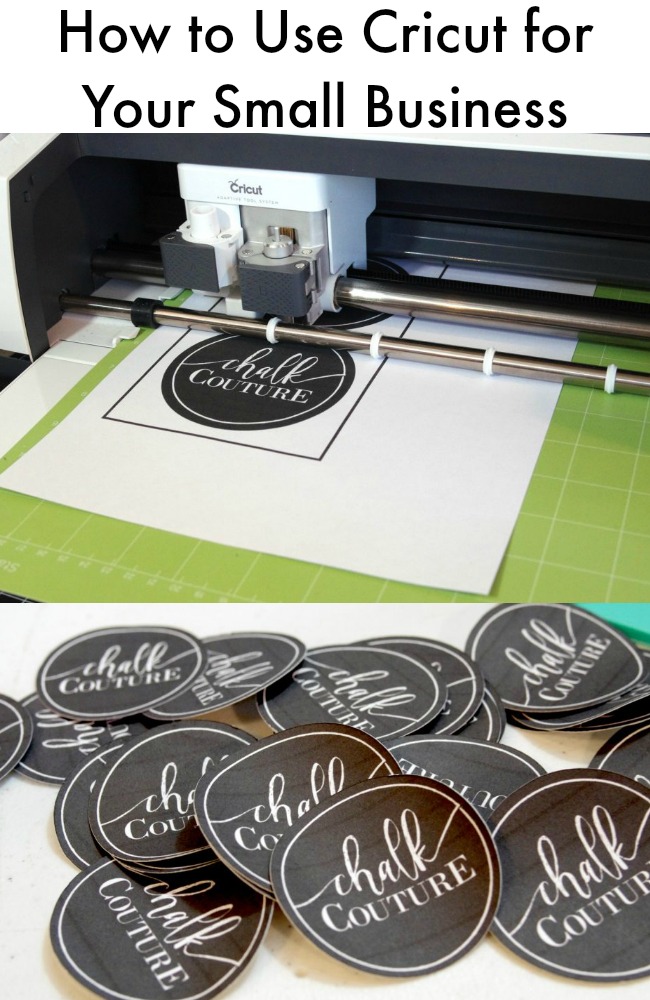 Now let's see what my friends have made: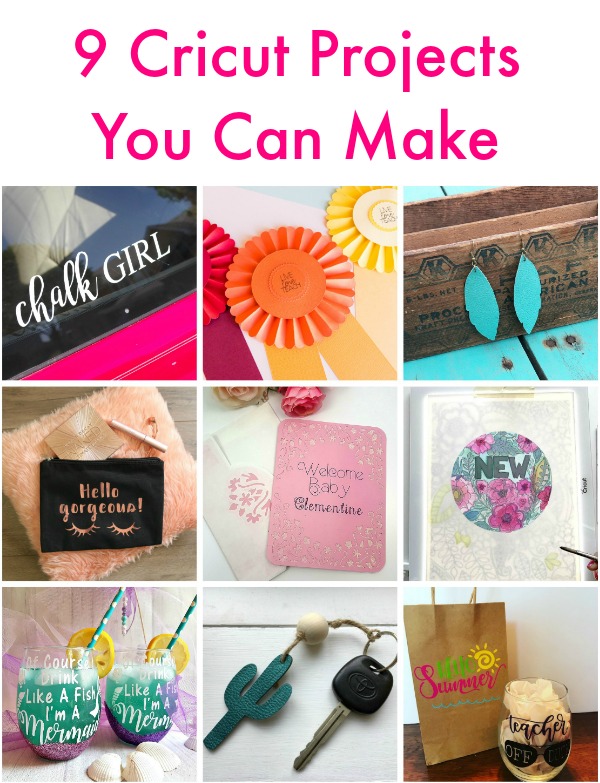 How  to Use Cricut for Branding – Create & Babble ⋅ Faux Leather Cactus Key Chain – Real Girls Realm ⋅ Teacher Award Ribbons – seeLINDSAY ⋅ Decorated Gift Bags with the Cricut Maker – Cookies, Coffee and Crafts ⋅ How to Make Leather Earrings – Refresh Restyle ⋅ Hello Gorgeous Makeup Bag – The How-To Home ⋅ How to use a lightbox for tracing – Smiling Colors ⋅ Personalized Baby Girl Cricut Card – The Inspiration Vault ⋅ Mermaid Glitter Wine Glasses – Daily DIY Life
Here is Where I Party!
Filed Under: Cricut
Sours: https://createandbabble.com/using-cricut-branding-your-small-business/
This post may contain affiliate links. This means if you click a link and purchase an item that I recommend, I will receive an affiliate commission at no extra cost to you. All opinions are my own.
Want to know where to start in creating a logo for your Cricut business? You're in the right spot.
Logos are a big part of a company's overall brand identification. A brand is what a person thinks about when they hear your business name or see your logo. Think of some big name companies and notice the first thing that comes to your mind when you think of those businesses; Apple, Starbucks, Nike, Chik-fil-A.
When creating a logo for your Cricut business you shouldn't overthink it but you should put some thought into it. Today I'll let you in on some tips on how to get starting with creating your logo.
Quick Links to Sections in this Post
Why you need a logo
As I stated before, your logo is what people will remember and associate with your brand. A logo is a simplistic way to present your business to the world. I have a few options below that go deeper into why you need a logo for your Cricut business.
Your logo represents ownership.
Every time you ship a product with your logo on it, you are imprinting your brand identification on customers. Your customers will associate whatever product they bought from you, to any similar product that they see while they're out and about. They will also refer your products to others if your product, price and customer service is good.
Sets you apart from your competitors.
If there are multiple businesses selling the same thing as you, your logo and brand is one way to set you apart. Your logo sets you apart from competition because it reveals who you are as a business and differentiates you. Make sure your logo for your Cricut business is distinguishable while being memorable.
Expands your marketing presence.
Again, when you put stickers with your logo on your product packaging you're expanding the marketing presence of your brand. Go logo crazy and put your logo on your website, Etsy shop, social media, products, thank you cards, etc.
What your logo symbolizes
Your logo should symbolize what you stand for so you should be sure to act and create content in a way that displays what you want to portray. Branding experts will say the colors in your logo make a difference. I agree and will add that the colors, font and icons in your logo can send certain messages so be mindful of this when developing a logo for your Cricut business.
Where to make your own logo
There are several online tools that also you to make your own logo. A few of them include:
Tailor Brands – they let you enter your business name and go through the selection process of choosing different fonts and features that appeal to you. However, in order to see the finished logo options, you must create a free account.
Looka – This site is similar to Tailor Brands and asks you enter some info on your business name, identify the industry for your business, select some logo designs that appeal most to you and choose colors you like best. You also get to choose what icons you want to be included in your logo and make some additional features. In order to continue editing your logo you will have to create an account.
Ucraft – This site lets you design your own logo from scratch. There are icons, text and shapes you can choose from and edit to make the logo of your choice. I suggest using this source if you have graphic design skills or if you just want to try your hand at designing.
Where to buy logos
An alternative to making your own logos is buying them. You can quickly and easily buy logos on Etsy, Fiverr, and other places. I'm sure you're familiar with how Etsy works, just type logo in the search box and you'll get hundreds of thousands search results.
Fiverr is a bit different in that you reach out to an actual person to design your logo. You may need to provide that person with some details about your business to give them direction on the logo you want for your Cricut business logo.
I hope this blog post was helpful. Don't overthink your logo for your Cricut business and remember that you can always rebrand. Sometimes we as creators get into the details of little things that don't make a big difference. So yes come up with a logo that you plan to use for a while, but also focus on the other business components that will really move your business forward.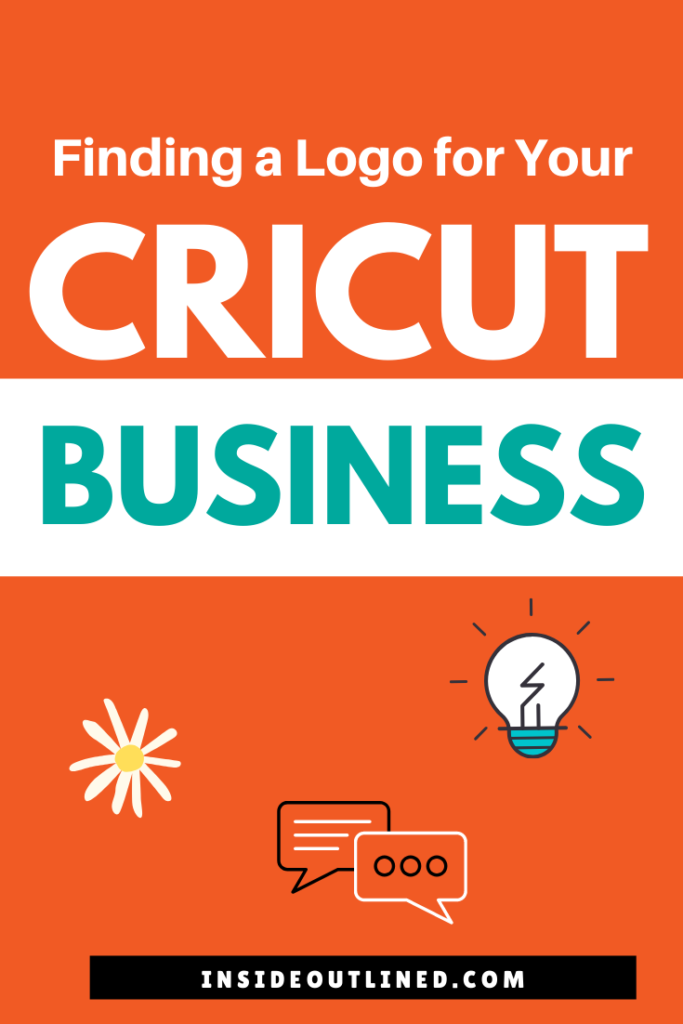 Sours: https://insideoutlined.com/2020/06/finding-a-logo-for-your-cricut-business/
How to cut ANY image with Cricut - How to upload your own files for cut - Cricut VS Silhouette
Affiliate Disclosure: As an Amazon Associate I earn from qualifying purchases. Additionally, I may get commissions for purchases made through other affiliate links in this post.
I'm back from vacation (and well rested!) While I catch up on my overflowing inbox, Sarah Guillot from sarahdesign.com is bringing you information on creating your business logo. I'm handing it over to her:
Hi again Cutting for Business readers! Last time I blogged here about designing with fonts; today I am tackling designing a logo.
Tips for Designing a Logo
Every business at some point needs to get a logo together, but the process for getting/creating one depends on your circumstances. The two main options for getting a logo together are DIY ("do it yourself") or to outsource it by hiring a design pro. How to choose between these options depends on a few factors:
If you're a new business or an established one
If you have staff or are a one-person operation
Whether or not you're comfortable with design tools
How much you can afford to spend
How much time you have
DIY
I recommend the do-it-yourself option for those who are new businesses or established ones who have design skills. It's great if you have some time and energy to put into it, or a staff member who would delight in the task. Plus, it can be very inexpensive, and maybe even free.
As a designer, myself, I sometimes feel a little guilty recommending DIY or online logo- creation tools because there are a ton of wonderful logo designers out there trying to make a living. However, if you're a brand new business and wanting to get off the ground quickly, there's no need to spend a ton of time or money on a logo. You can change it later! Yes, it can be a hassle, but at least it will be a hassle you tackle while rolling in your newly made riches, right?
DIY Design Tools
Illustrator
Illustrator is my number one recommendation for designing a logo from scratch. It's a "vector" program, which means the designs are built mathematically and can be made as large or as small as you want without losing quality. You can easily save your final design out onto a transparent background (.png for example), or as a jpeg flattened onto a solid colored background. Transparency is important so you can add your logo to web pages and documents, and t-shirts, etc., and it won't look like it's sitting in a white box all the time.
Photoshop
Photoshop is always a great choice but since it's "pixel-based" instead of being a vector program, you are creating your design with little squares of color. As a result, things can look a bit choppy or out of focus if you need to enlarge the design later.
Silhouette Studio
You can certainly also build yourself a simple logo right in Silhouette Studio, but keep in mind that the end product will be flattened onto a solid colored background so you have to take extra steps to remove that background and have the logo on a transparent one instead.
Tips for Designing From Scratch
If you want to design your own logo from scratch, that's a whole course in and of itself, but I can give you some basic guidelines to keep in mind. These guidelines apply even to the other options I have for you below!
Font choice matters: if you're fanciful or fun then decorative fonts are perfect. If you're a serious sort of biz then you probably want simpler fonts. Either way, make sure they're readable!
Mix & Match: I often see logos with a script font of a word or two, paired with a simpler font that describes the service. This is the tactic I chose when creating my logo for sarahdesign.com: 
Text, Icon, and Text + Icon: Don't use an icon with no words. This only works for huge corporations that spend a bazillion dollars on marketing. The Nike swoosh symbol is recognizable without the word "Nike" because they have marketed their brand extensively for years. As a new business, you don't have this luxury. So to be safe, I recommend using text alone, or text with an icon near it.
Readability: make sure that the font, the size, the colors, etc., all work together to make your logo readable. If people can't make it out, they will not remember you or your business!
DIY Online Resources
Another even simpler DIY option is to use an online logo creation tool. I experimented with a few of these for a video post I wrote awhile back on my blog. Here is a summary of my thoughts on those….
Logo creators
GraphicSprings.com: Great for simple designs and you can download your final masterpiece for $39: 
Withoomph.com: Nice font and clip art shape options with final cost between $30 – $75. Plus the final screen shows this great mockup of your logo on a variety of products, which makes it seem very real and fun: 
HipsterLogoGenerator.com: A little clunky to operate, but your logo design is very affordable to purchase at the end for only $5: 
Templates (semi-custom)
CreativeMarket.com: This one isn't a logo creation tool. It's a marketplace, similar to Etsy, but specializing in "supplies" for designers. So you can go in there and find semi-custom, or templatized logos that you can purchase for less than $10 and alter yourself, using Illustrator or Photoshop, typically.
Hire a Designer
This is a great option for established businesses who have some spending money available to them. It's great for the stage in your business when you really want to establish a brand with consistent colors, vision, voice, fonts, etc. A professional branding/logo designer is your best friend for this kind of work. It can be time consuming so isn't the best choice if you need something fast, unless you really have money to burn! But it is a truly long-term solution for your business.
Where to find designers:
Etsy: There are many designers specializing in logos and branding on Etsy. If you do a search and look through the examples and the pricing you can narrow it to a few faves, then purchase, or reach out to them through their shop. You can communicate with Etsy sellers right there on the platform.
Facebook: Many business groups on Facebook have designers looking for work. So you can start with groups who specialize in designers or head to entrepreneur-type groups and see who can help. Usually there's a specific day of the week when people can advertise their services, or post if they are in need of help from others.
Word of Mouth: Ask all your friends and family if they know designers! This is a great way to get started. Someone close to you might know a designer, or have a friend who worked with one, or know where to find one.
99Designs: This is an online service where you pay a fee ($299 last time I checked) to submit your design need. Then a call goes out to tons of designers who compete to win the project. You get to look through all the options, narrow it down, have them do more work, and hone in on your final design.
Fiverr: On fiverr you pay $5 for services provided by people from all over the world. Start by searching for logo designers to see their work and what the prices are (they'll typically have a range of services starting at $5 and going up from there. Be wary though! I've seen designs on Fiverr that claim to be "original" that I also saw for sale on Creative Market or other places on the internet. Fiverr is a great quick option but is my least recommended one in terms of quality, originality, and customer service.
So what do you think? Do you feel prepared to tackle your logo needs now? I hope you'll comment below with how your logo turned out and what tool you used to create it. If you enjoyed learning from me today and you're an Etsy shop, then you'll love my FREE online course: 7 Days to Better Etsy Images. Hope to see you there!
Thanks Sarah, for this informative post on creating a logo! Be sure to share this by hovering over or tapping the image below:
Sours: https://cuttingforbusiness.com/tips-for-designing-a-small-business-logo/
Logo ideas cricut
.
Create Logo's in Design Space ll Cricut explorer air 2 -- Logo Ideas
.
You will also be interested:
.
570
571
572
573
574