How to remove background noise in OBS Studio? (Step-by-step guide)
Clear audio is an important part of conducting a successful stream or broadcast. There are a large number of apps with different features that are used for streaming, but it is important to make sure that the sound you provide comes with minimal background noise. One such application is OBS Studio, which provides several built-in tools that help reduce background noise while keeping your voice audible.
Without further ado, let's see how you can easily remove background noise in OBS Studio.
How to remove background noise in OBS?
If you want to modify the sound in the OBS, then you must use filters. Fortunately, the app has a couple of filters just for noise reduction.
To add a filter, click on the Settings gear in the Audio Mixer section and from there, select Filters option.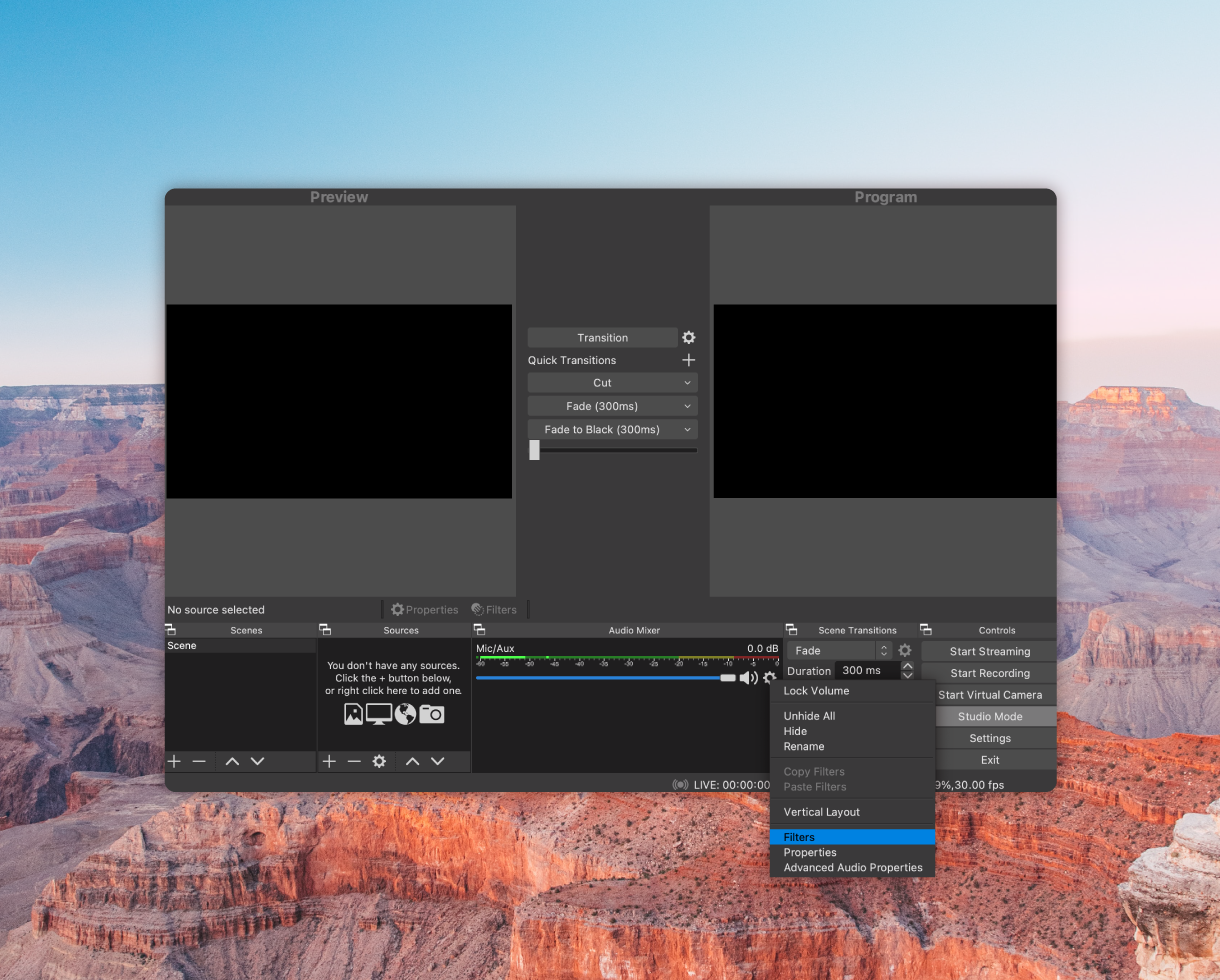 The Filters window will open. Click on the Plus sign to add a filter. OBS provides 8 filters you can choose from. 2 of them, "Noise Gate" and "Noise Suppression" are for noise cancelling purposes.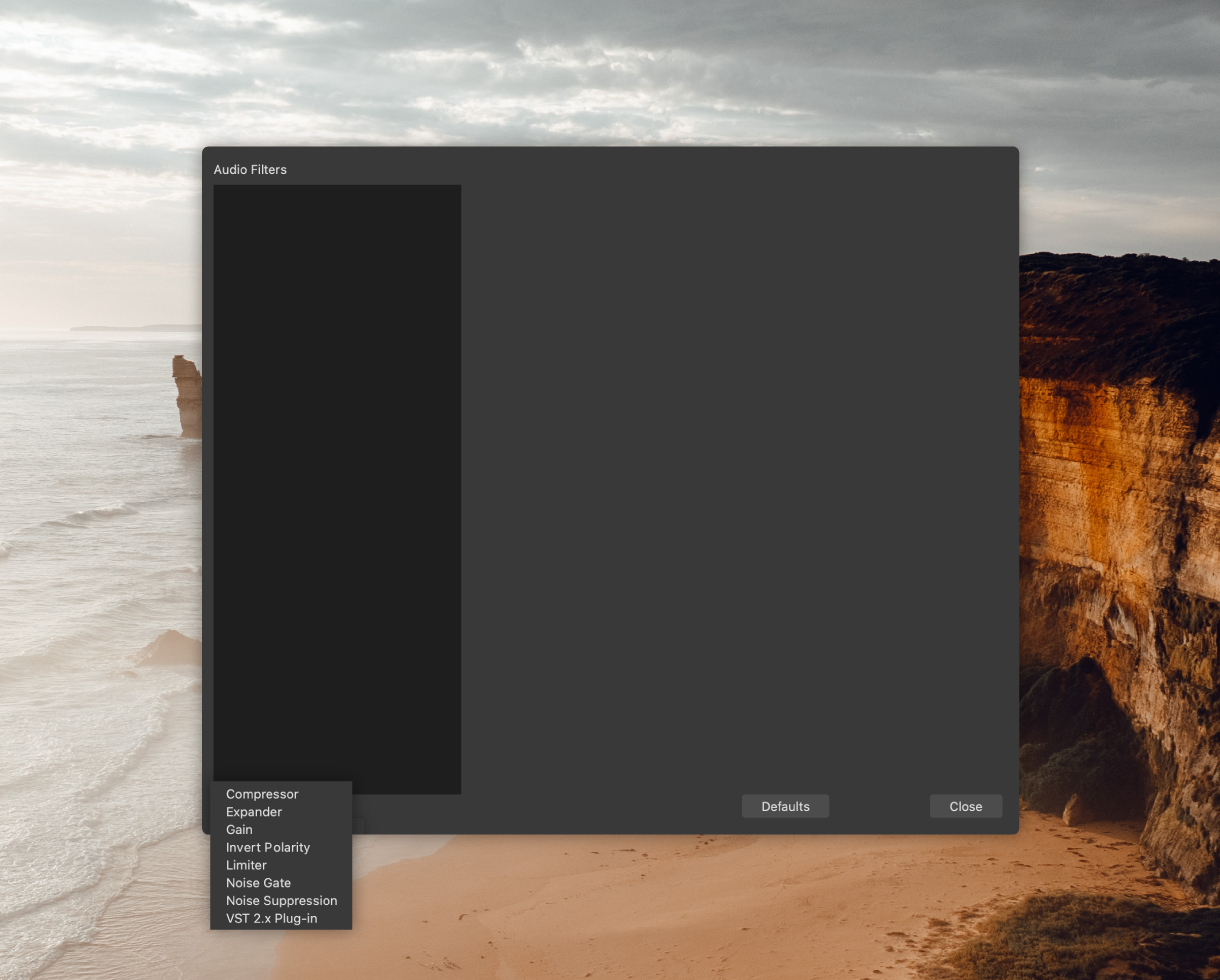 First, you can add Noise Suppression filter, which helps to reduce background noise. The default value is set to -30dB and that's the best to start with. Try to record a short sample to understand whether this value is enough for you to get rid of background noise. If not, play with the suppression level. Increase the dB level if you still a lot of background noise, and decrease it if the applied suppression level is too high and it cuts your voice together with the noise.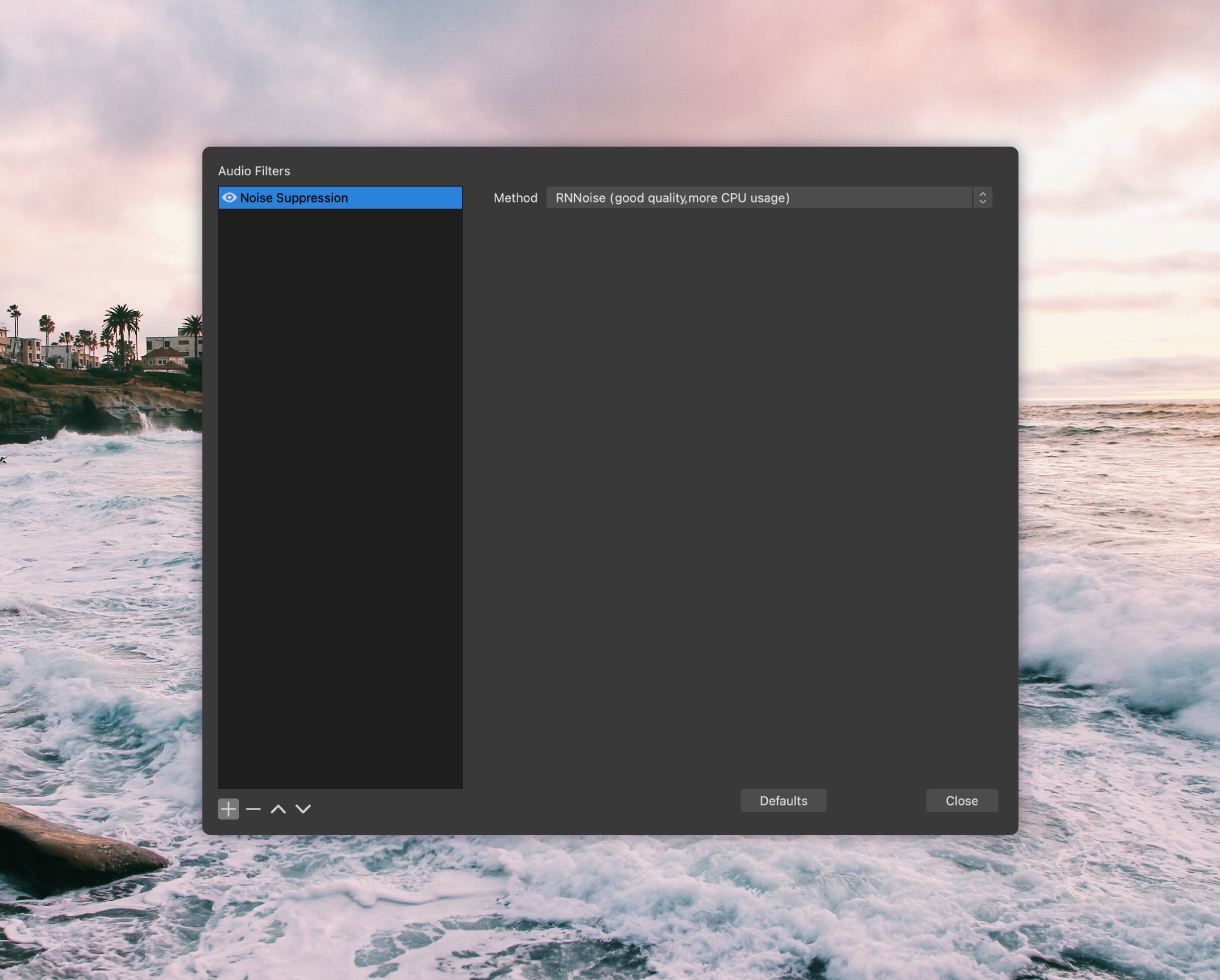 Another filter you can use to remove background noise in OBS is Noise Gate. This filter is a bit different than the previous one. It acts like real gates and doesn't let any signal to pass if the volume of a signal drops below a certain threshold level. The threshold determines which sounds get in and which don't.
You can use Noise Gate separately or in a pair with Noise Suppression. This mainly depends on the level of the background noise in your surroundings. If you've tried different suppression levels but it didn't help very much, then you can also add Noise Gate. Start with the default settings and slide them up or down depending on your case.
Each case is different, so you should dedicate some time beforehand play with filter settings to find the best levels that go well with your audio devices and the surrounding environment.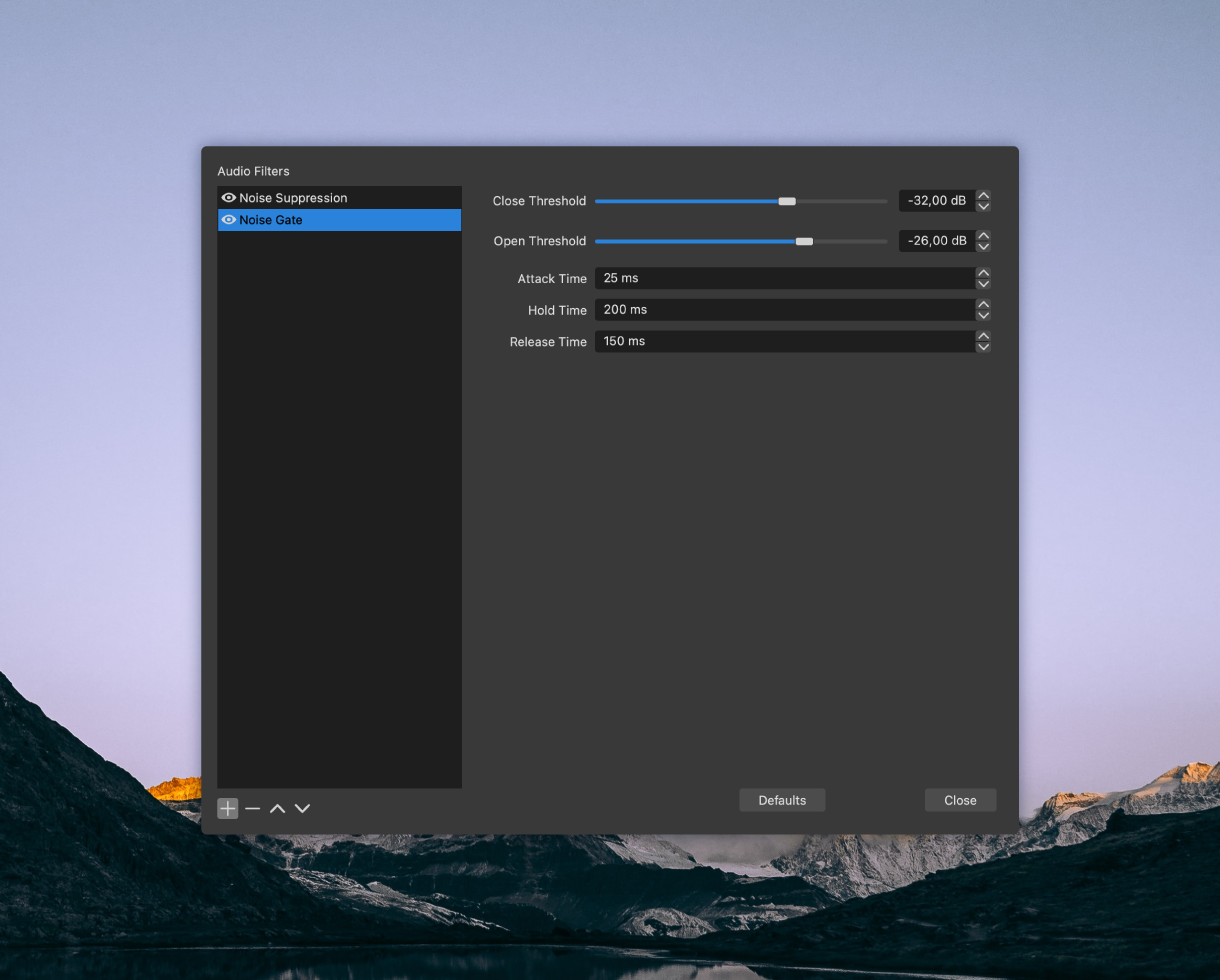 Easy Way to Remove Background Noise in OBS
If digging into the settings and setting up filters sounds can sound like a hassle. So if it's not for you and you are looking for a quick solution, then try Krisp.
Krisp is a noise cancelling app which works with a number of communication and recording apps, including OBS. It uses the power of AI to recognize unwanted noises and remove them from your recording or stream in a real-time.
It takes only a few steps to install Krisp and set it up. Once you've done it, you don't have to worry anymore – Krisp will take care of all noises and help you have a successful stream with clear sound.
How to set up Krisp with OBS?
1. Download Krisp app
2. Follow the instructions of the Wizard to install Krisp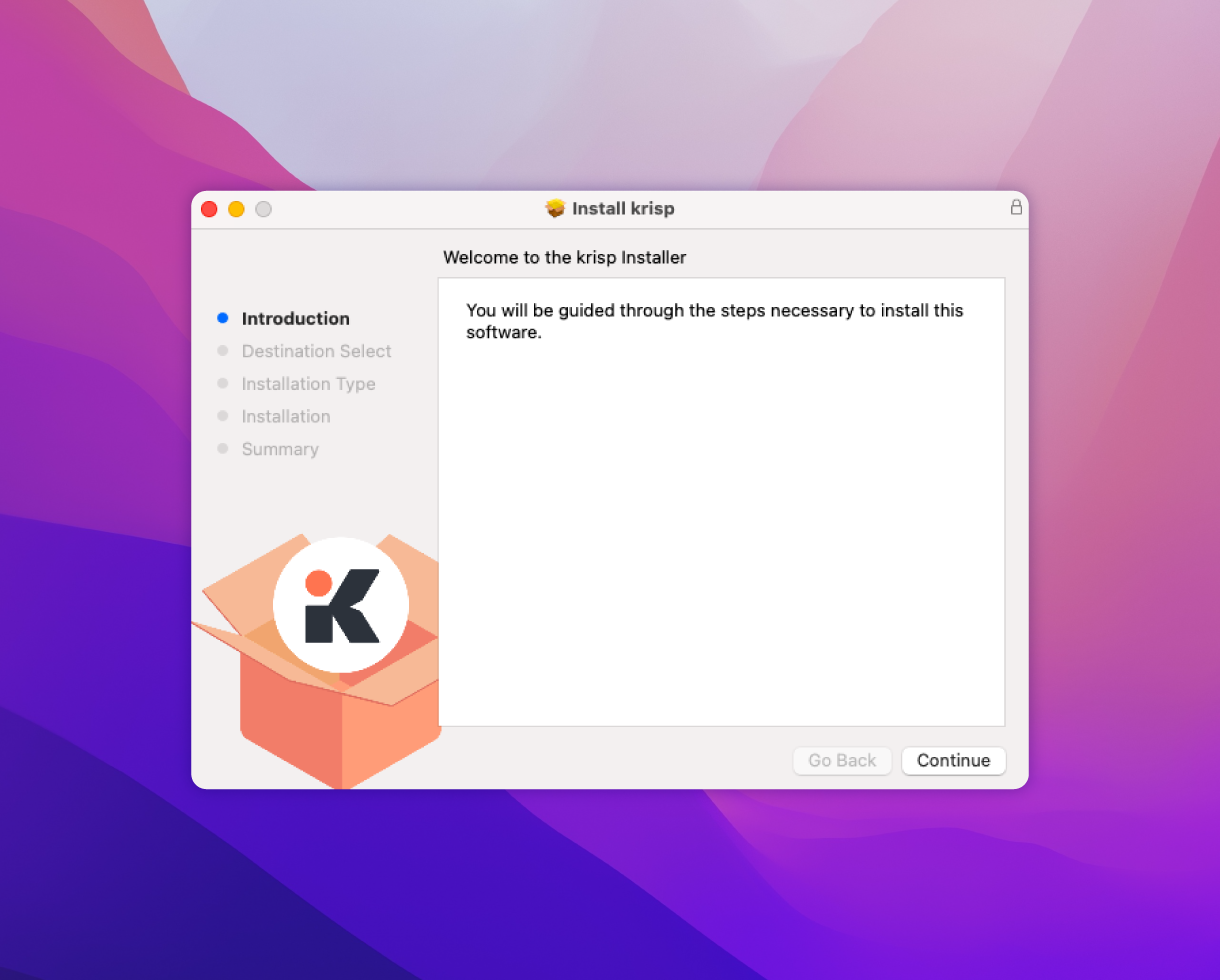 3. Afterwards, go to Settings in OBS and select Audio tab.
4. From there, chance Mic/Auxiliary Audio to Krisp Microphone (Krisp).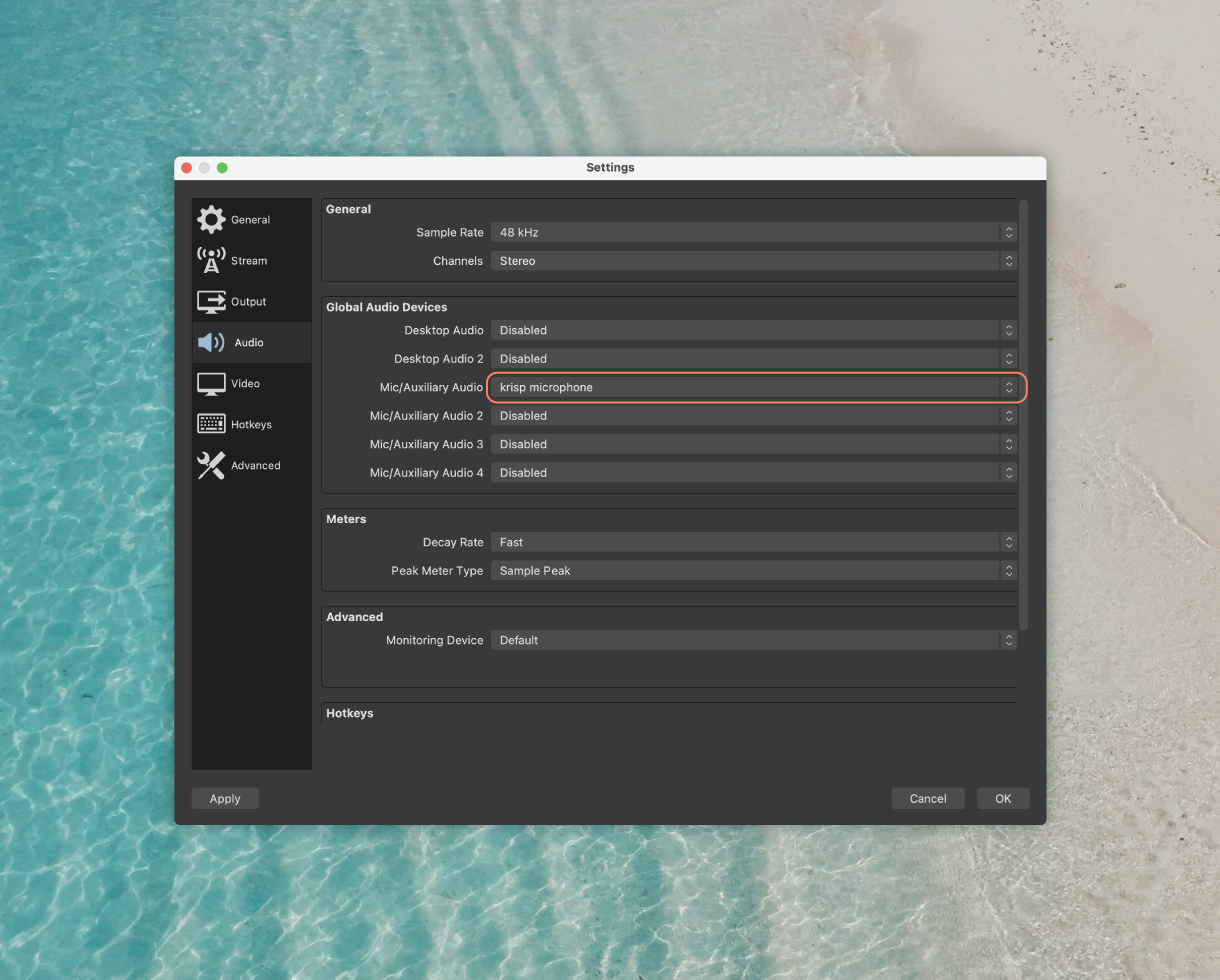 5. You're done! Now start recording or streaming with OBS and let Krisp perform its noise cancelling magic.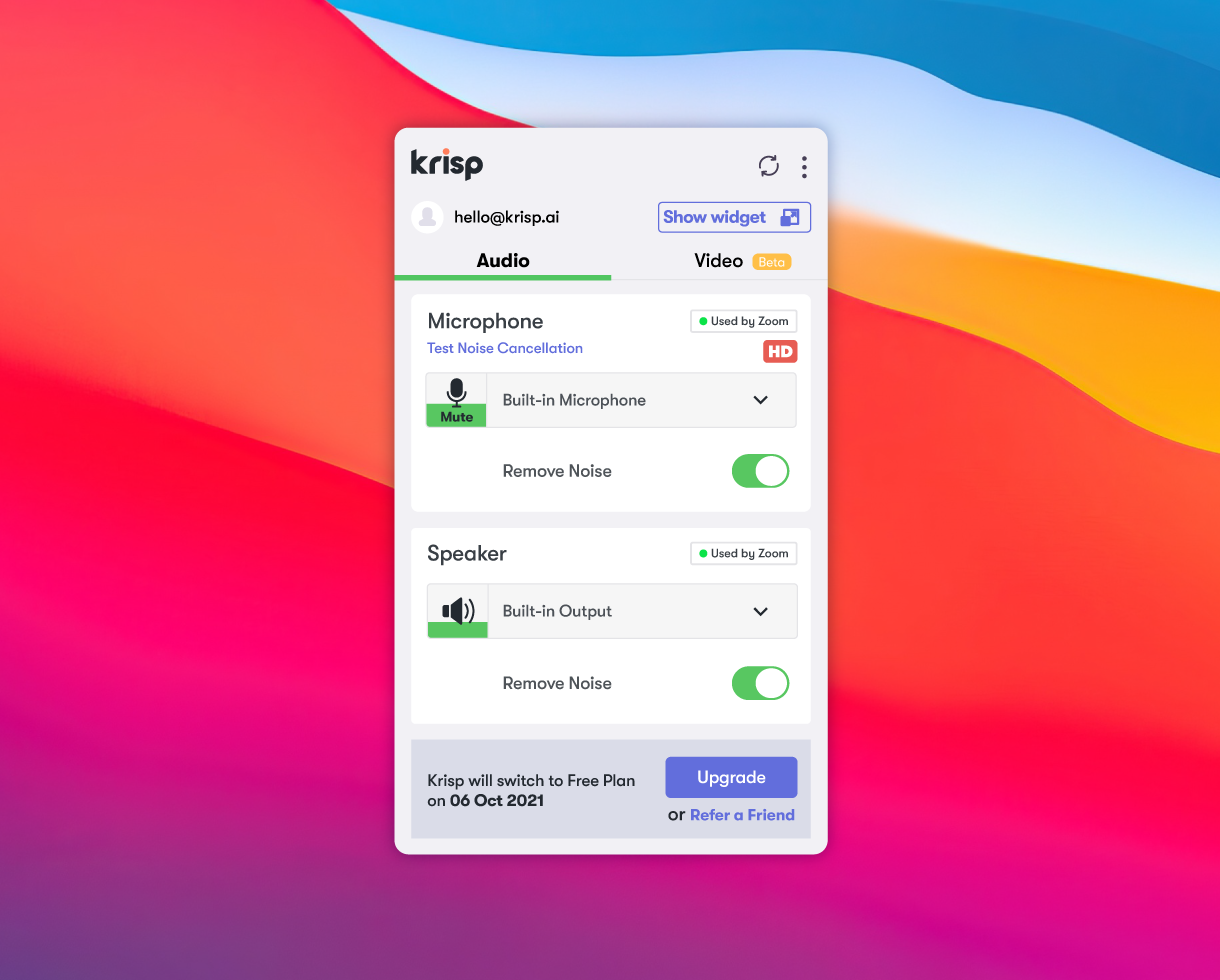 Try using Krisp noise cancelling app together with OBS Studio for your next recording or streaming session and have noiseless experience without filters and expensive mics.
Sours: https://krisp.ai/blog/obs-remove-background-noise/
How to Change Your Stream's Background without a Green Screen
Partner Content By StackCommerceA decade ago, we were all watching let's plays on YouTube. Now, streaming is the way to watch other people play the games you love. And, when it comes to streaming, many personalities go the extra mile by setting up a green screen and recording their face via webcam to make their content a bit more intimate. While the Twitch elite might have space and cash to set up a green screen background and make their recordings more professional, not all of us do. That's why there's XSplit VCam.
XSplit VCam offers professional-level background replacement, removal, and blurring that's possible with any webcam and without the need for expensive green screens, complicated lighting setups, and tons of space.For starters, it lets you replace your background with an image, video, webpage, or YouTube video, making it quick and easy to immerse yourself and your followers in a streaming session. What's more, the tool makes it possible to add a DSLR or Portrait Mode style effect to your webcam, so you can hide your messy room, maintain privacy, and improve your production value all with the same tool. Plus, since it works with streaming apps such as Open Broadcaster Software (OBS), Streamlabs, and XSplit, you'll be able to broadcast your sessions to every major streaming platform, from Twitch to YouTube to Facebook and more, without any additional work. So, whether you're just starting out or are looking to simplify your existing setup, XSplit VCam is an incredibly practical tool to enhance your streams.
On top of that, XSplit VCam also works with all major video chat applications and conferencing solutions. Meaning, you'll also have a high-quality video presentation for any remote work, virtual interviews, or meetings you may have as a streamer. That's added value considering most growing companies, a.k.a. the ones looking to sponsor streams, use Google Hangouts, Zoom, and Skype for Business to get things done.
A lifetime subscription to XSplit VCam is a practical way to enhance your streaming career or hobby, and it's on sale today for only $19.99.
Was this article informative?
If you buy something through this post, IGN may get a share of the sale. For more, learn more.
Sours: https://www.ign.com/articles/how-to-change-your-streams-background-without-a-green-screen
Open Broadcaster Software (OBS), the go-to software for streamers, is getting native support for Nvidia's excellent noise-removal technology, the graphics card manufacturer announced today. Although it was previously possible to get the same effect by combining OBS with Nvidia's Broadcast software, you'll now be able to adjust the background noise-removal feature directly from within OBS. It's currently available with the beta version of OBS Studio 27 and will be coming in a full release soon.
Nvidia's noise-removal technology has been around for a little while, first as RTX Voice and then as one of the features built into Nvidia Broadcast. The AI-powered tool can cancel out everything from keyboard clacking to your PC's loud fans. It's a great addition to a streamer's arsenal, helping to filter out distracting background noise so viewers can focus on game audio and a streamer's commentary.
Nvidia says you'll need to download its Broadcast Audio Effects SDK to get the feature to work with OBS, alongside its latest game-ready driver. Once you've got those downloaded, here's how Nvidia describes the setup process:
To use the new feature, open OBS, right click on your audio source in the Audio Mixer, select "Filters", click on the "+" on the lower left of the new Filters window, pick the "Noise Suppression" filter, enter a name, click on the new filter in the list, expand the "Method" dropdown, select "NVIDIA Noise Removal", tweak the intensity based on how loud your background noises are, then close the Filters window. NVIDIA Noise Removal is now active.
The new integration arrived with Nvidia's latest game-ready driver, which also adds support for Mortal Shell's RTX update as well as six new G-Sync-compatible displays.
Correction July 21st, 7:39AM ET: Nvidia originally told us that users wouldn't be required to download its SDK separately to use its noise-cancelling technology in the release version of OBS Studio 27. This is incorrect. The company has now confirmed that its SDK is still required.
Sours: https://www.theverge.com/2021/4/14/22383572/open-broadcaster-software-obs-nvidia-noise-removal-rtx-voice-broadcast
REMOVE BACKGROUND WITHOUT GREEN SCREEN IN STREAMLABS TUTORIAL IN HINDI
VCam: Virtual Green Screen in OBS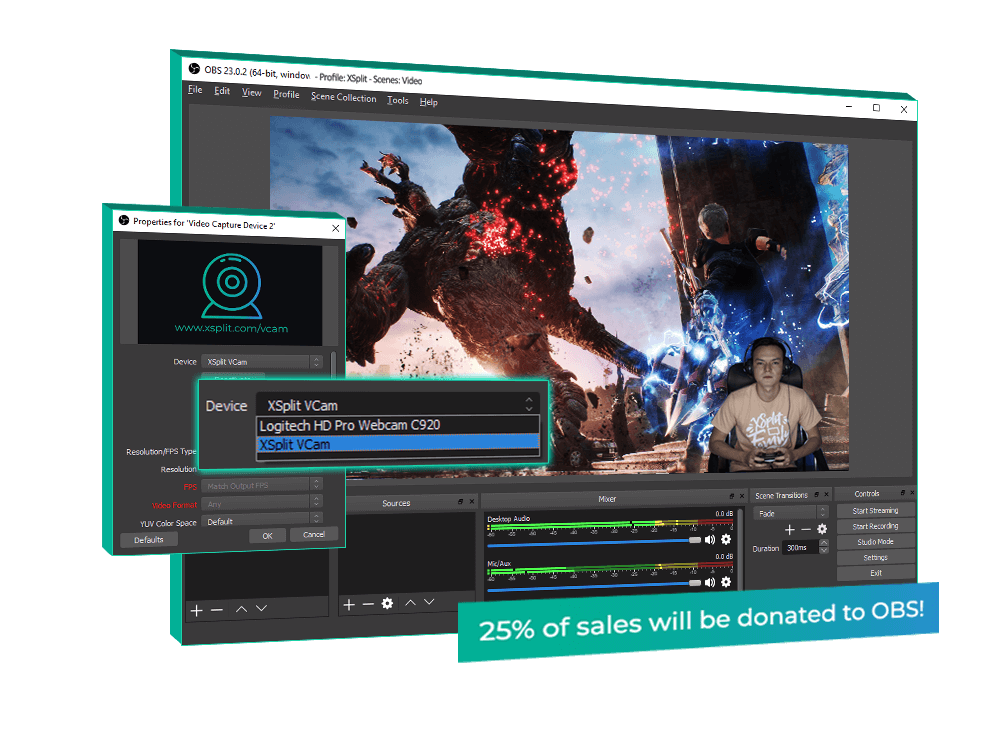 XSplit VCam makes cutting edge background removal and blurring possible, without the need for a green screen. Works with your favorite streaming softwares such as Open Broadcaster Software (OBS).
Get VCam Premium
Add XSplit VCam to OBS Studio for a pristine looking live stream
XSplit wants to provide ALL streamers the tools they need to achieve an amazing and captivating live stream experience. Add Green Screen features to Open Broadcaster Software with XSplit VCam. Background removal, replacement, and blurring filter on any webcam. Without a physical green screen.
Get VCam Premium
No Need For A Green Screen
Adding a green screen to your PC setup is time consuming and costly, not to mention difficult to move. XSplit VCam offers cutting edge background replacementwithout the need for complex setups, and tons of space - no matter where you are.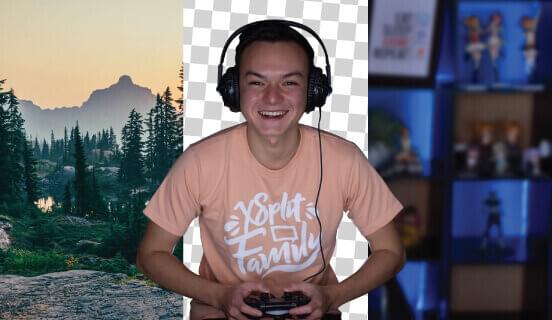 Replace, remove or blur your background in OBS
Keep the focus on you and your game, by adding green screen feature to your live stream with OBS. No need for expensive lighting setups or cumbersome green screens, just XSplit VCam.
Sours: https://www.xsplit.com/partners/obs
Removal streamlabs background
VCam
Remove, replace and blur your background without a Green Screen.
XSplit VCam makes cutting edge background removal and blurring possible with any webcam, without the need for expensive green screens, and complicated lighting setups.
Looking for an older version?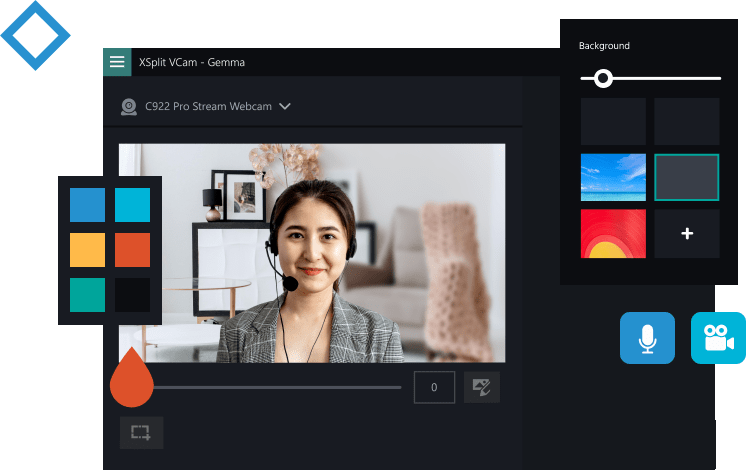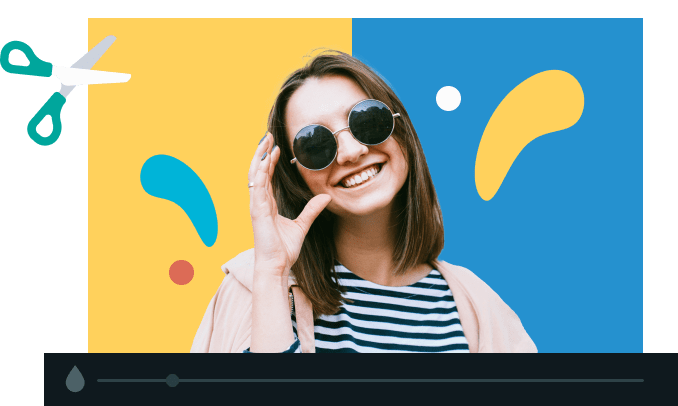 No Need For A Green Screen
Adding a green screen to your PC setup is time consuming and costly, not to mention difficult to move. XSplit VCam offers cutting edge background replacement without the need for complex setups, and tons of space - no matter where you are.
Add Depth of Field or Blur Your Background Entirely!
Add a high quality blur effect to your webcam without the need for extra hardware. Give your webcam a DSLR or Portrait Mode style effect with an adjustable blur slider. Hide your messy room, maintain privacy and improve the production value of your broadcast.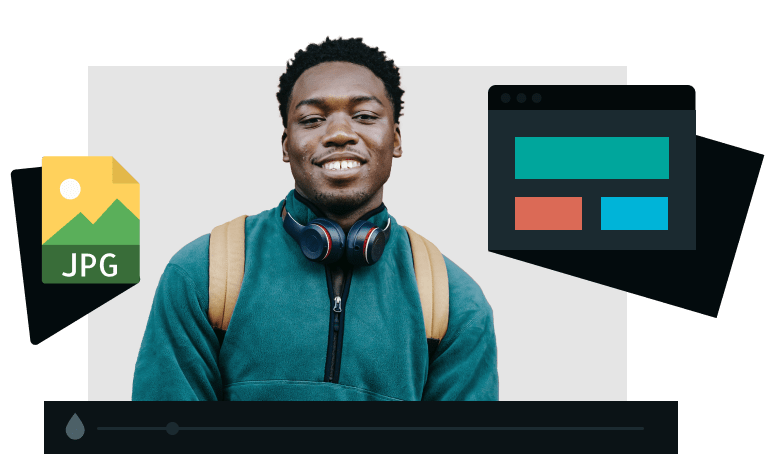 Replace your background with an image or webpage
XSplit VCam supports JPEGs, GIFs, PNGs or even full web pages, giving you unlimited personalization options for background replacement. You can apply a blur to these backgrounds as well! The fastest alternative to a green screen.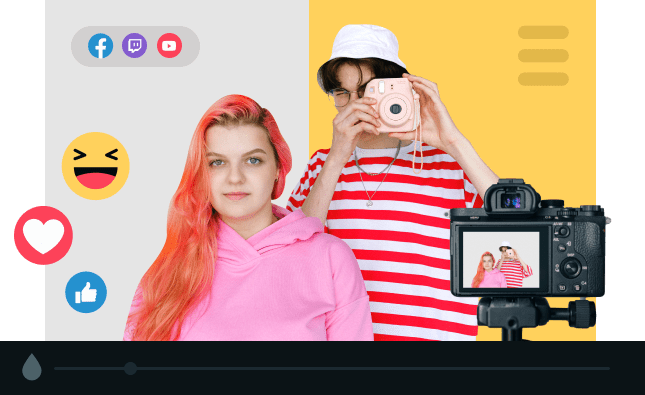 Perfect For Content Creators
Whether you stream on YouTube, Twitch or Facebook, create Podcasts, vlogs, talk shows, or just need a high quality background removal effect for your project, XSplit VCam is for you. Works with streaming apps such as Open Broadcaster Software (OBS), Streamlabs and of course XSplit!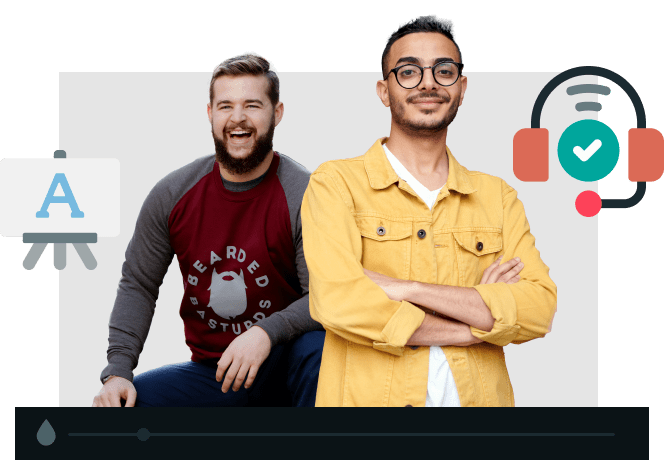 For Business and Personal use
XSplit VCam works with all major video chat applications and conferencing solutions, letting you give colleagues or friends a high quality video presentation whether in office or out. Perfect for remote work, virtual interviews, customer support, one-to-one sales meetings, teaching or consultation services.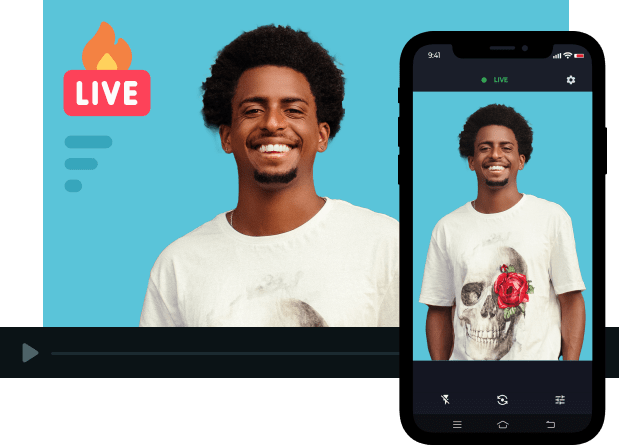 Use your Mobile Phone as a webcam!
No Webcam? No Problem! Use XSplit Connect: Webcam to turn your smartphone into a webcam for conference calls, presentations, video content, or live streams right from your Laptop or Desktop Computer.
Learn More
24/7 Support and Lifetime Updates
It goes without saying that high-end software deserves high-end support too! We'll help you along every step of your journey.
Sours: https://www.xsplit.com/vcam
How to remove webcam background WITHOUT a green screen! XSplit VCam Setup Guide \u0026 Tutorial
There are a couple of benefits to using a green screen; they are portable, flexible, non-intrusive and they can add a level of professionalism to your stream that some viewers appreciate. They aren't for everybody, and by no means is it required, but we want to provide this guide to help you set up your green screen if it is right for you.
Supplies
Setting up a green screen is mainly done through software, however, you do need a couple of supplies to get you started.
You're going to need a green screen (duh). You can get a fancy pullout or popup green screen, or you can get a simple green screen backdrop that you can order from Amazon. Even a simple green cloth from your local art store will work just as well.
Now you need lighting. You need to have even lighting across the whole screen to make yourself look good and clean. Be warned: sometimes only having light in the front isn't sufficient.
Placing your green screen
Set your green screen up as far away from you as possible reduce the amount of spill on your clothing. More about this later, when we go into the software.
Evenly light your green screen so Streamlabs OBS has an easy time keying or pulling the green out so you look nice and crisp.
Adjusting Filters in Streamlabs OBS
Now that we have everything set up, we have to key and pull it out.
Open up Streamlabs OBS, go to your camera source, right-click on it and go to filters.
2. From there, you will see chroma key as a filter type. You're going to see a many different settings that you're going to have to play around with to find what works for you. There is no one correct answer for these settings as everybody's lighting situations different, hair is different, skin color is different, and background is different, which is why you're going to have to play around with it until you refine it down.
Chroma Key Settings
Similarity: This setting tells our software how similar the green pixels and the background are. If you have everything evenly lit there is going to be a big difference between you and the background. In this case, you can set your similarity down and you're going to have a better time getting a cleaner image. The more right you go on the slider, the more it's going to broaden the range for it to pull out pixels. This means it might start grabbing anything from your skin, your hair, or even your clothes or the chair that you're sitting on.
Smoothness: This defines how smooth the pixels are that are being pulled out. The farther to your left, the more jagged edges it's going to have. The farther to the right, the smoother everything's going to be, but it's going to start pulling you out. Again, you got to play with what's going to be best for you in your situation.
Key color spill reduction: This setting essentially reduces the amount of green that's bouncing off your green screen back on your hair, skin and chair.
Opacity: This setting essentially is how solid or how transparent you are going to be.
Contrast, Brightness, Gamma: The last three sliders are contrast, brightness, and gamma and these provide overall changes to the image source that's going to be displayed. Fine-tune these settings to adjust for different light and dark situations. Again, you will want to play around with all of these sliders so that you get the best image quality that you possibly can. Once you find tuned all of your green screen settings, all you have to do is essentially crop out what you don't want, resize your image to an easy spot within your display window, and you are ready to go!
Sours: https://blog.streamlabs.com/how-to-set-up-a-green-screen-in-streamlabs-86820c641346
You will also like:
.
404
405
406
407
408