C6 Chevrolet Corvette Aero Ground Effects & Body Kits
C6 Corvettes — produced from 2005 to 2013 — are a favorite among sports car enthusiasts. These models had new bodywork for their time, with a tighter design to make them smaller and more space-efficient. They also featured exposed headlights — a departure from the signature pop-up headlights included on Corvette releases since 1963. The more aggressive headlight style and chiseled design gave C6 Corvettes an all-new look that sports car drivers and collectors love.
The C6 Corvette also had significant upgrades under the hood compared to the C5 generation. C6 models were built for impressive horsepower and fast shifting, with a range of engine model options, including LS2, LS3, LS7 and LS9 configurations. 
Whether you take your C6 Corvette to competitions or on frequent road trips, you need reliable parts to keep your car in good condition. At Top Flight Automotive, we have a vast inventory of replacement Corvette parts that meet or exceed original Chevrolet specifications. Our selection includes C6 body kits complete with everything you need for your next restoration project.
What Is a Corvette Body Kit?
A Corvette body kit contains all the exterior parts you need to enhance the look and performance of your vehicle. These components allow you to customize your C6 Corvette's appearance and make it more aerodynamic to achieve a racing-style feel. 
Body kits include parts such as:
Spoilers
Wings
Air dams
Side skirts
Ground effects
Hardware
Why Purchase a C6 Corvette Body Kit?
Purchasing a C6 body kit is the easiest way to get all the compatible parts you need in one convenient package. Over time, the stock components on your C6 can start to show signs of wear and tear, and even the smallest scratch can affect the appearance and value of your Corvette. Replacing worn components with new body parts restores your C6 to pristine condition. Your C6 Corvette will look and perform its best with brand-new exterior parts. 
Body kits also allow you to customize the appearance of your C6 Corvette, creating a unique look that reflects your style and personality without completely redesigning the body. Your C6 will stand out from the crowd with a custom look.
If you want to give your vehicle a race-track feel, a C6 Corvette custom body kit is the perfect choice. You'll receive components specifically designed to improve your car's performance and alter its appearance with more aerodynamic capabilities. Body kits can even make your vehicle safer. Parts like rear spoilers encourage your car's back end to stay down when taking corners and driving at high speeds.
C6 Corvette Custom Body Kits From Top Flight Automotive
At Top Flight Automotive, we carry a vast selection of body kits and parts to suit your lifestyle and driving applications. We sell many lightweight upgrade components that make the installation process a breeze, and you'll find body kit options for every C6 model year. 
Wings
Adding wings to the back of your C6 Corvette gives it a distinct, racing-style look. They can also help your Corvette perform better at higher speeds. At Top Flight Automotive, we carry GTC Series wings with an aerodynamic, 3D airfoil shape for optimal balance. Our suppliers designed these items to reduce drag while maintaining the perfect level of downforce. 
GTC series wings are made of lightweight, high-strength, fiber-reinforced polymer (FRP) or carbon fiber-reinforced polymer (CFRP) composite materials. Both models form in high-quality aluminum molds during a prepreg manufacturing process for exceptional durability.
These wings match the contours of your C6 Corvette's rear deck for a factory-like fitment. They also have a black powder coat finish for a perfect, sleek result that's also easily customizable. 
Side Plates
Side plates, which attach to each end of your wings, are just as important as the wings themselves. They control airflow around the wing, preventing the air at the sides of the car from rolling beneath it. Without side plates, air would bleed over and create vortices that reduce downforce and increase drag.
At Top Flight Automotive, we carry replacement side plates for C6 Corvettes from APR Performance. Carbon fiber composite makes these components a lightweight, durable solution to fine-tuning your car's handling and reduce lift at high speeds.
Air dams
Air dams — also known as front spoilers — are essential to maximizing your C6 Corvette's aerodynamics and stability on the road or the track. They integrate with your front bumper and extend downward to block the space between the bottom of your car and the ground. By limiting the amount of air that can get underneath your vehicle, an air dam reduces lift, minimizes drag, improves high-speed cornering and increases front-end stability for a smoother, safer ride. 
At Top Flight Automotive, our air dam selection includes carbon fiber air dams from APR Performance. These products have a built-in aerodynamic splitter that creates a high-pressure air region to increase downforce and a lower undertray for smooth underbody airflow. The undertray features cutout sections to accommodate the brake system's cooling ducts.
We carry air dams for C6 Corvette base, Z06 and Grand Sport models. Our extensive inventory also features C6 air dams that come with bumper reinforcement for a complete front-end package.
Rear Spoilers
A rear spoiler is a piece of trim that typically extends from the edges of your trunk to disrupt unwanted airflow. When you travel at high speeds, air moves over your vehicle and off its back. Without a rear spoiler, the airflow continues downward, getting underneath your car and creating lift. 
Adding a rear spoiler to your C6 Corvette changes how air moves over your car, increasing downforce and stability. C6 Corvette rear spoilers from Top Flight Automotive provide:
Less rear lift.
Better airflow control around the car.
Improved traction and handling.
Reduced vehicle weight at top speeds.
Custom styling.
We sell high-quality rear spoilers manufactured APR Performance. They are made of carbon fiber materials for a lightweight solution to unwanted lift. They also provide balanced downforce, pushing air away from your Corvette's rear bumper area.
Rear Spoiler Kits
Our rear spoiler kits are perfect for replacing your stock spoiler with a new C6 color. We have options to match Chevrolet paints colors like:
Blade silver
Sunset orange
Velocity yellow
Cyber gray
Magnetic red
Lemans blue
Arctic white
Black
Torch red
Supersonic blue
Our C6 Corvette spoiler kits also include all necessary hardware and instructions for a seamless installation. 
Side Skirts
Side skirts are components that extend below the driver and passenger side doors to prevent unwanted air pressure from moving underneath your car when traveling at high speeds. They guide the airflow across the back of your vehicle, keeping rocks and road debris from flying up and hitting the sides of your car. With side skirts attached to your C6, you can also achieve a lowered look without risking damage to the exhaust.
We have high-quality side skirts from industry leaders like American Custom Industries (ACI). These listings come with all the necessary hardware for a smooth installation process.
Ground Effects Kits
Ground effects kits give your C6 Corvette the lowered look you want without sacrificing ground clearance. At Top Flight Automotive, we carry ground effects kits from ACI. These kits contain hand-laid, gel-coated fiberglass designed to fit below Corvette rocker panels. The fiberglass enhances your C6's factory styling, and you can paint them to create your desired look.
The kit includes instructions and mounting hardware, giving you everything you need for easy installation in one convenient package.
Why Purchase Your C6 Corvette Body Kit From Top Flight Automotive?
Top Flight Automotive is the industry leader in Corvette parts. We have the world's largest inventory, with high-quality parts from industry-leading brands available at great prices. We price match the competition to ensure you get the best deal on your purchase. Our team also provides fast shipping and delivery times to help you keep your project on schedule. Many of our items are in stock and ready to ship, allowing us to process and ship orders on the same day.
At Top Flight Automotive, we speak fluent Corvette. We are part of the Extra Mile Brands family of companies, a community that has served Corvette owners for more than four decades. Our sales team also has over 175 years of combined experience, making us the most experienced team in the industry. We lend our unique expertise to help you find the best parts and products for your Corvette restoration product. 
Buy Your C6 Corvette Custom Body Kit Today
One of the best parts of owning a C6 Corvette is all the possible performance upgrades you can add. Top Flight Automotive has a superior selection of C6 body kits and replacement parts that give your car a custom look and improve its aerodynamics.
Order your C6 body kit from us today and give your car the custom, racing-style look and feel you've always wanted. If you have any questions about our products or need help finding the right items, submit a contact form, and we'll get in touch with you promptly.
Sours: https://www.topflightautomotive.com/products/chevy/corvette/c6/exterior/aero-ground-effects-body-kits/


Recommended Items
Related Items
Item Reviews

WELL worth the wait
OK, so the wait on the website says 4-5 weeks. This took 8 weeks to get to me. C-19 continues as part of the issue, but there was also Carlisle in that time also. RPI just needs to be more proactive communicating. At least update the website. Fit is excellent, since it's an EOS part, that's expected. The paint finish, though, is what surprised me. Very, and I mean VERY, little orange peel, no dust, fisheye or sag. metalflake is very even and matches my 9yr old paint perfectly.
Bruce Cameron
10/20/2020

C-6 painted spoiler
Reciived yesterday AM Had it installed in less than 60 min. Quality 10 of 10. Shipping pkging. 100% Quality flawless.
Robert Hiser
9/4/2019

Quality product
I ordered a painted rear ZR1 spoiler for my C6 GS. My first observation was how well package the spoiler was. Double wrapped in sheet foam. What was really a step forward in the packaging was the reinforcement added to the spoiler for shipping. The extra effort, IMO, guaranteed no damage would happen to the third light area. Once I u wrapped everything, the product quality was just great, the color match was perfect. RPI Designs makes such a great product, I've ordered the front splitter
Dick Grattan
8/16/2019

Great Product!
I ordered the unpainted ZR1 Spoiler on a Tuesday and it arrived the following Tuesday. What impressed me right away was the packaging, the cardboard box was re-enforced with wood. Not only that, they taped a piece of wood in the area of the Third brake light. This packaging resulted in a quality piece of fiberglass arriving at its destination undamaged. The ZR1 Spoiler looks great and I look forward to painting and installing it.
David Barry Wright
5/2/2018

Super spoiler and a great price
My wife and I ordered one of these from RPI in October and about 2 weeks later we had our new Velocity Yellow spoiler on our door step. The spoiler looks great on our C6. I wish I could post a picture! RPI you need to work on letting customers post photos...Great spoiler!
Anonymous
11/30/2017
Read Reviews
Sours: https://www.rpidesigns.com/shop/item.aspx?itemid=1406
Corvette Spoiler, Rear, Z06/ZR1/Grand Sport, Painted Factory Colors, 2006-2013
Make / Model Chevrolet Corvette
Series
Body
Notes
Year 2005, 2007, 2008, 2009, 2010, 2011, 2012, 2013
Make / Model Chevrolet Corvette Grand Sport
Series
Body
Notes Grand Sport (GS) Sports Coupe
Year 2010, 2011, 2012, 2013
Make / Model Chevrolet Corvette Standard
Series
Body
Notes Convertible
Year 2005, 2006, 2007, 2008, 2009, 2010, 2011, 2012, 2013
Make / Model Chevrolet Corvette Standard
Series
Body
Notes Sports Coupe
Year 2006, 2007, 2008, 2009, 2010, 2011, 2012, 2013
Make / Model Chevrolet Corvette Z06
Series
Body
Notes Z06, Sports Coupe
Year 2005, 2006, 2007, 2008, 2009, 2010, 2011, 2012, 2013
Make / Model Chevrolet Corvette Zr1
Series
Body
Notes ZR1 Sports Coupe
Year 2009, 2010, 2011, 2012, 2013
Sours: https://www.ecklerscorvette.com/corvette-spoiler-rear-z06-zr1-grand-sport-painted-factory-colors-2006-2013-25-172025-1.html
Innovative Auto Creations C6.5 Corvette Wickerbill Spoiler Reviewed and Installed
Spoilers & Diffusers
Why to Add a C6 Corvette Spoiler
Spoilers and diffusers do more than just look good. When installed correctly, these parts also improve performance. A C6 spoiler deflects air upward, which increases the car's downforce. This greatly improves handling at high speeds, which is important for sports cars and track cars. A rear spoiler is the most common add-on. However, you can also get a C6 front spoiler to add downforce and reduce drag.
Corvette diffusers, meanwhile, help stabilize the car. Airflow is much faster underneath the car than over it. A C6 rear diffuser gives this underbody air a chamber where it can slow down and expand before combining with the overbody air. Doing so reduces turbulence and drag so the car is more stable.
High-Quality C6 Spoilers
Corvette Mods has many different spoilers for custom upgrades. You'll find both C6 fiberglass spoilers and Corvette carbon fiber spoilers because we want you to have as many choices as possible. Whether you're going for an ultra-sporty look with an ACI spoiler or you want the standard C6 rear spoiler by SLP, we have you covered. A Corvette C6 wing spoiler generates the most downforce and makes the vehicle look like it's ready for the 24 Hours of Le Mans. Traditional blade spoilers redirect air from the low-pressure pocket while offered a more subdued, stock car-like appearance.
We have high-end rear diffusers with exhaust systems included, extended-style spoilers, drifter spoilers, street racer wings, and much more. Each one serves a specific purpose to enhance the way you drive. If you have any questions about our inventory, feel free to ask our experts.
Many of our C6 spoilers and diffusers are ready for primer and paint while others are pre-painted in standard Corvette colors. Furthermore, most have no-drill installation to make it easy to add this high-performance part. No matter what you need, it's our mission to provide it so you can live the Corvette lifestyle.
Sours: https://www.corvettemods.com/Spoilers-Diffusers_c_662.html
Corvette rear spoiler 2007
Corvette Rear Spoilers & Wings
QUESTIONS? CALL:888.737.8388
Interior

More Corvette Interior Parts and Accessories...

Exterior

More Exterior Parts and Accessories...

Wheels

More Corvette Wheels, Rims and Tires...

Performance

More Corvette Performance Parts...

Brakes

More Corvette Brakes Parts & Accessories...

Lights

More Corvette LED, Lights and Lighting Accessories...

Car Care
Accessories

More Corvette Accessories...

Apparel

More Corvette Apparel...

Other

Corvette Special Offers and Exclusive Discounts ...
Sours: http://www.eastcoastvette.com/c-303-corvette-rear-spoilers-wings.aspx
ZR1 spoiler install c6 Z06
2005-2013 C6 Corvette Painted ZR1 Style Rear Spoiler
Paint-Matched ABS Plastic Corvette ZR1 Style Rear Spoiler
When General Motors first unveiled the C6 Corvette ZR1 many of us who are either fans or owned a Corvette simply couldn't believe the beautiful styling and the unbelievable performance that this Corvette owned right off the assembly line. If you really like the look of this ZR1 rear spoiler it would like to replicate that look onto your 2005- 2013 C6 Corvette that we've got you covered. This rear spoiler is an identical copy of the original unit found on the ZR1 from the factory.
If you would like this rear spoiler painted to match the body color of your C6 then you've come to the right place. We offer this rear spoiler prepainted in any body color, as well as a hydrocarbon fiber finish.
Our C6 Corvette ZR1 rear spoiler it's not a cheap tape on unit rather the real deal, both on spoiler, exactly as GM designed it to be from the factory. Your new spoiler will use existing hardware as well as a little new hardware to complete your installation. You also reuse your third brake light, which will quickly and easily remove from your small factory spoiler and install right into this new ZR1 spoiler.
We do ask for your patience when ordering the prepainted version as these are custom painted in order into order. If you are in a hurry to get a new spoiler on for that car show, please pick up the phone and give us a call we will verify the time and make sure we have your C6 Corvette spoiler done in time for your needs.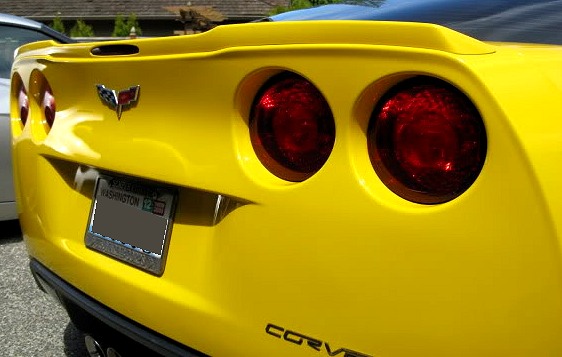 We paint each ZR1 style spoiler in a climate controlled booth with dust eliminating fans, which results in an OEM quality spoiler and paint finish each time. This spoiler is identical in shape and size to the ZR1 factory spoiler.
Please note: On Daytona Sunset Orange cars, please call us to arrange a shipping of your fuel door cover with your order. GM has a few shades of Daytona Sunset Orange and we can match the color with your fuel door.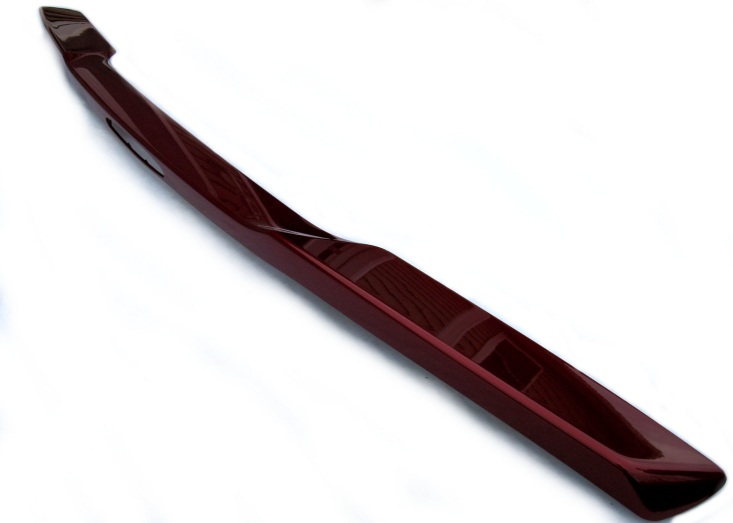 Application: 2005, 2006, 2007, 2008, 2009, 2010, 2011, 2012, 2013 C6 Corvette
Sours: https://www.southerncarparts.com/corvette-style-painted-rear-spoiler-p-3523.html
Similar news:
.
391
392
393
394
395