Jess Taras has us saying "Namaste" on Instagram!
The brunette beauty is taking over the social media platform thanks to her incredible flexibility — and her lack of pants.
MORE: Meet Emily Sears — The Australian Model Your Boyfriend is Definitely Following on Instagram!
"Some assembly required," she captioned a photo of herself doing some nakedyoga against a black wall.
Showing off her toned physique, Jess can even contort her body into emoji-inspired shapes, including a shrimp, lock and bow and arrow.
MORE: Model Aisha Thalia is Pregnant — Bares Growing Baby Bump on Instagram!
Sign us up! For a look at more celebs who love yoga, check out the gallery below.
1 of 7
2 of 7
3 of 7
4 of 7
5 of 7
6 of 7
Rosie Huntington-Whiteley
7 of 7
Sours: https://www.lifeandstylemag.com/posts/jess-taras-yoga-instagram-119280/
Education
Seven Sisters Mystery School
2016| Dove Oracle Priestess Training
Fuller Theological Seminary, Pasadena, CA
2001| Master of Arts in Theology
G.P.A 3.87, Student Arts Award for a Contemplative Video Project
St. Olaf College, Northfield, MN
1998| Bachelor of Arts in Psychology, Cum Laude, Psi-Chi honors
Northwest Missouri State University
1996| Major in Communications, Writing for Newspaper, Directing live TV, Speaking for Radio

Employment
TARALOMA Earth Temple | Yoga, Energy Work, Tarot Readings, Hand Drawn Natal Charts

Mojo Fit Studios | Yoga Instructor, Fargo, ND
Family Ministries Associate & Youth Minister 2007 – 2013
The Church of the Holy Spirit (Episcopal) | Lake Forest, IL
Director of Youth and Children's Formation 2003 – 2007
Calvary Episcopal Church | Batavia, IL
Media Services Coordinator and Office Manager 1999 – 2002
Fuller Theological Seminary | Pasadena, CA
Chapel Visual Arts Coordinator 2001 – 2002
Fuller Theological Seminary | Pasadena, CA

Certifications
Reiki III
2018| Usui Method of Natural Healing

Dove Oracle Priestess
2016| Seven Sisters Mystery School

Licensed Preacher & Worship Leader
2015| Episcopal Diocese of North Dakota at St. Stephen's Episcopal Church
Devanadi School of Yoga and Wellness Studies Yoga Teacher Training
2014| 230 hour Registered Yoga Teacher Certification
Sexual Abuse Prevention Trainer for Keeping God's People Safe
2007| Episcopal Diocese of Chicago
Godly Play Instructor & Trainer
2006| Episcopal Diocese of Chicago
Catechesis of the Good Shepherd Level I Instructor
2005| Episcopal Diocese of Chicago
Sours: https://www.taraloma.com/about-1
When one of my long time curlfriends tweeted that @jesstaras was her best follow of 2015, I had to see what was up. After browsing through her pics for a bit, I found myself clapping in my head, raising the roof, and convincing myself to go to the gym, all at the same time. Her posts are sexy, insightful, and just plain awesome.
I was excited to pick her brain about fitness, hair, and women's empowerment – here's what she had to say:
How long have you been doing yoga? How long have you been teaching?
I've been practicing yoga for 10 years, and teaching for five years. I received my first Yoga Teacher Certification at Kripalu Center for Yoga and Health (2010) and my master Yoga Teacher Certification with Sacred Lasya in India in (2013). I'm also a certified personal trainer and I'm currently finishing up my B.A. in Dance.
YogaAfterDark is fierce, sexy, and empowering – what made you start posting your skills on Instagram?
Thank you. I strive to convey all of those things through my pictures so it's nice to know that it's being well received. Throughout the years, I had posted a few yoga poses here and there but I never really started posting regularly until January 1, 2015. I made sort of a "New Year's resolution" to post one yoga picture a day for the year. It started as just a way to improve my alignment in poses by looking at the pictures and also just a fun social media experiment. But it's snowballed into what is now a statement on female empowerment, body confidence, art, and freedom of expression.
My favorite aspect of the whole project is the people who contact me sharing that they've been inspired to start yoga or some other venture they've been putting off. Or that they were inspired to be bold and wear that red lipstick they've been too shy to wear. One woman even said she was inspired to pull out a cheeky bikini that's been sitting in the back of her closet unworn because she wasn't sure if she could pull it off. That one really made me smile. Go, girl. Wear that bikini and wear it proud!
In addition to yoga, how do you stay fit? Do you have any nutrition tips for our readers?
I'm also a dancer, so I take ballet, modern, and hip-hop classes almost every day – that definitely gets me sweating! Another aspect of my fitness, and one which I really want to emphasize, is that I'm a bike commuter. I own a car, but I very rarely drive it. My road bike is my primary form of transportation, rain or shine. I love it because it doesn't "feel" like exercise. I just get on, start pedaling, and cruise – to work, to class, to lunch with friends. I've really gotten to know a different side of my city as a bike commuter. It's a totally different view than from inside the car. My gas budget is almost nil. Plus, it's good for the environment (and my glutes).
Your inspirational posts often center around encouraging girls and women (I love those!) – do you consider yourself a feminist? Why or why not?
I am an advocate of female empowerment and empowerment in general. My work deals a lot with body confidence, anti-bullying, anti-slut shaming, and non-judgement. It's crucial that we as women stand together, encourage one another, and support each other. Enough of calling each other "sluts," enough of picking out each other's physical flaws, enough of this "You can't sit with us" mentality. You can sit with me. And this doesn't just apply to women. It applies to everyone.
Have you always worn your natural hair? If not, when did you go natural and why?
I straightened my hair for years until, around the age of 21, I chopped it all off. I wanted something new and different. As my hair grew back, I developed a different appreciation for it. I realized that it wasn't something I had to fight against, it wasn't this wild beast that needed to be tamed. It was a crown. It was a blessing. After I started wearing my hair natural I got all kinds of comments about how "bold" and "brave" I was being. At first I thought "this isn't a political statement – I woke up like dis." But now I understand what they meant. It does require confidence to be your natural, authentic self, especially in a roomful of people who are not like you. Natural hair is big. It's bold. We have to own it. Wearing my hair natural was a milestone in my personal journey of self-acceptance.
How do you care for your natural hair? Is your regimen simple or more complicated?
I try to keep it as simple as possible because I'm always on the go. I co-wash/detangle every few days. Coconut oil is my best friend. I also use a leave-in conditioner daily (currently using Kinky Curly Knot Today). If I want my hair to have that extra oomph, I'll wet it and blow it out using a diffuser (low heat!).
Do you have any tips for ladies on preserving your natural hair while working out frequently?
The more you sweat, the more you will have to wash your hair so conditioning is vital. I try to plan out my Bikram classes (yoga done in a room heated to 104F – you sweat A LOT) for right before wash days. Aside from that, I either style my hair into two pigtail-buns (my go-to hairstyle) or the infamous pineapple ponytail with a headband to catch the sweat. It's work, but it's worth it.
Your double puffs are too cute – What are your favorite natural hairstyles?
Thank you! The double puffs are my go-to daily hair style because it's simple and neat for yoga, and it fits the dress code for my ballet class. But my absolute favorite way to wear it is all out, loud and proud. I feel most like myself when I'm rocking my lion's mane!
Anything else you'd like to tell us? Any mantras to share?
Gandhi said that happiness is "when what we think, say, and do are all in alignment." Be your most authentic self. Be kind. Do you. And in doing so, you will inspire others to do the same.
**Can I just say that I love this interview? Such a kickass sweetheart. Make sure you follow Jess on Instagram (@jesstaras) for more pics and inspiration. Namaste!
**This post also appears on Black Girl with Long Hair**
Posted in: Hair, PixieFit | Tagged: empowerment, Hair, instagram, naturalistas, yogaSours: https://questfortheperfectcurl.com/2015/04/15/fitness-inspiration-yogaafterdark-with-jessica-tara/
Mindful Yoga Flow - 40 Minutes - Full Body Stretch
UO Interviews: Jess Taras
Smart, strong, fierce. Yogi 
Jess Taras
 is more than just an Instagram superstar; she's rewriting the rulebook for what it truly means to be fit, well, and balanced. We spent the day with her exploring LA to learn more about her inspiring story.
Photos by Emily Knecht
Above: Mesh Etta Leggings, Racerback Bra
What led you to yoga initially? Can you share more about your background?
I started practicing yoga at the age of 17. I was experiencing depression at the time, and found yoga as a way to gain clarity and perspective. I started with instructional videos at home, then eventually signed up for a yoga class my first semester of college. I fell in love with the practice and it's been non-stop ever since.
We love the fierce, strong side of yoga that your practice conveys — can you share more about your overall philosophy here as it relates to health + wellness? Can you share more about your #YogaAfterDark series?
The human body is beautiful. It fascinates me, which is why I've dedicated my life to studying it through yoga and dance. My photo series, #YogaAfterDark, is my art project and my way of sharing this practice with others. And yeah, it's a little sexy. My pictures reflect how I feel on my mat: strong, sensual, in-touch, confident, funky, and unapologetically me.
Above: Racer Back Tank, Thermal Leggings
Is there anything you think is missing from the "yoga media" conversation about yoga — the diversity of the human body or the yoga experience? What messages do you want your students to take from their practice?
My message is about finding, embracing, and expressing the authentic self. I think a lot of Western yoga culture has become somewhat monolithic in that, while giving lip service to individuality, actually promotes a pretty conformist lifestyle. I want everyone to know that yoga is for them. All races, all genders, all walks of life, from prisoners to priests— yoga is for everyone. There are no rules but to be yourself.
What's your daily routine like? 
I start every day with a meditation. Even if it's just ten minutes sitting up in bed taking deep breaths, taking that time to clear my mind and set an intention for the day makes all the difference. Then I teach the classes/private lessons I have scheduled for that day. In the evening I do my nightly yoga practice (and take pics at the end for the gram ;) If I'm feeling frisky, then I'll change from my yoga clothes into a dress/heels and go out that night.
Above: High-Waisted Leggings, Out From Under Woven Henley
What's your mantra?
"Happiness is when what you think, what you say, and what you do are in harmony." -Mahatma Gandhi
What's the best advice you've ever received?
"Do you, boo-boo."
What's the best advice you can give?
Don't let fear of what others might think limit your potential.
Above: High-Waisted Leggings, High/Low Ribbed Tank
Do you have any go-to recipes or snacks you can share (especially things that are good to have before or after doing yoga or something active?) 
My go-to snack after yoga is avocado on whole grain toast. Super easy: slice an avocado in half, scoop out the contents, and spread over a piece of whole-grain toast. Then, top with fresh ground sea salt and black pepper. It tastes amazing, takes less than five minutes to prepare, it's filling, and the health benefits of avocado are almost endless.
What's next for you? 
I'm so excited for the launch of my website! It will feature lots of instructional content (yoga/workouts, recipes, beauty, and a blog). I've been working hard filming and writing the content to bring you guys. Stay tuned!
Shop Jess' Picks
Sours: http://blog.urbanoutfitters.com/blog/uo_interviews_jess_taras
Yoga jessica tara
WCW: Jess Tara
Starting yoga at the young age of 17, by watching instructional videos, to signing up for her first yoga class her first semester of college, all the way to currently being a yoga instructor of her own private and public yoga classes!
Her philosophy of why she does yoga is that the human body is fascinating, and she wants to study more about it through yoga and dance. Jess also maintains a predominantly organic diet, to go along with her physical, and spiritual wellness. Jess also has a Instagram segment called "#YogaAfterDark" where she shares pictures from her practice with all of her instagram follows, and yes, they're sexy. She says the photos reflect how she feels on her mat: "strong, sensual, in-touch, confident, funky, and unapologetically me"
This is the last WCW post of Black History Month, and I can't explain how amazing it has been sharing these beautiful, strong, and inspirational black women with the people who read these posts, and follow Vile Co. Week after week this month, it's been very hard to pick who I wanted to do these posts on, because there are so many inspirational black women I follow. All of these women really show what #BlackGirlMagic is all about.
XO
MELANIE
Comment
Sours: http://vilecompany.com/blog/wcw-jess-tara
30-Minute Power Yoga For a Sculpted Core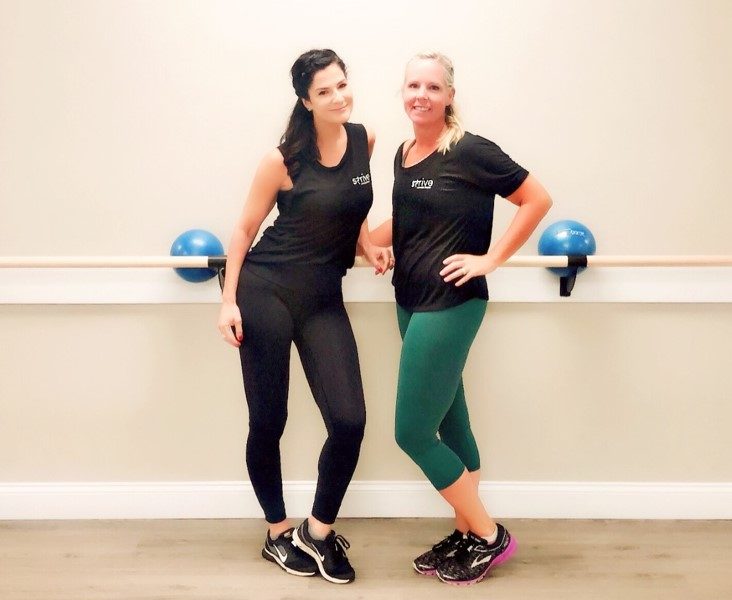 Today we'd like to introduce you to Jessica Haroutunian, Tara Barnett.
Thanks for sharing your story with us Jessica, Tara. So, let's start at the beginning and we can move on from there.
The Strive story began about 5 years ago when Jessica opened up her first fitness studio, Barre-Belle Fitness in 2011. 'I wanted a home away from home feel. A place where women could work out, feel great, motivate each other, and develop new friendships within our community.' Having more than 20 years of experience in the fitness industry, Jessica succeeded in building such a place for her staff and members. 'BBF grew very quickly. We tripled membership and staff in the first year and we had to move to a larger space.'
Tara was one of the first members to join and quickly became a 'barre addict,' achieving a total body transformation. Tara inspired other members and proved that when you show up and do the work you can and will reach your goals. "I loved having Tara in my classes, her "go hard or go home" attitude and break out dance moves during class made it that much more enjoyable teaching."
Jessica sold BBF in 2016, but remained close to Tara – meeting up twice a week for walks around the neighborhood. It was on those walks that Tara expressed her interest in becoming certified for Pound Fit. She would attend classes at a studio where her family vacations every summer and fell in love with the workouts. 'I encouraged her to do it, knowing that she would be a natural fitness instructor. We talked about missing the "family feel" that we once had at Barre-Belle Fitness.'
Not long after, Jessica was presented with an opportunity to open a new studio in Whitinsville next to the Crafty Nest. 'Whitinsville is growing rapidly with new restaurants and shops. The timing was right to Bring Barre and other unique fitness programs like Pound to the area. I immediately reached out to Tara to partner with me on this new venture.'
Strive opened in September of this year.
We're always bombarded by how great it is to pursue your passion, etc – but we've spoken with enough people to know that it's not always easy. Overall, would you say things have been easy for you?
The most important thing in owning a small business is to surround yourself with positive people that want and see the same vision as you do. Having a healthy balance with family, work and play is also key to running a successful business. The hours are long and it requires drive and commitment, Starting Strive was easier the second time around because of what we learned. It's a journey!
So, as you know, we're impressed with Strive – tell our readers more, for example what you're most proud of as a company and what sets you apart from others.
Strive Fitness is founded on the love of fitness and community. Strive programs are for all levels and for those that live for the "positive vibe" that only group exercise can provide. Our number one goal is to help our members thrive in their fitness journey safely and effectively, while providing them tools to live a healthy lifestyle.
So, what's next? Any big plans?
Our plans for the future is to grow within the community and help change lives for the better.
Pricing:
5 classes pack for 75.00
11 class pack for 150.00
Strive Elite Membership $89.00
Contact Info: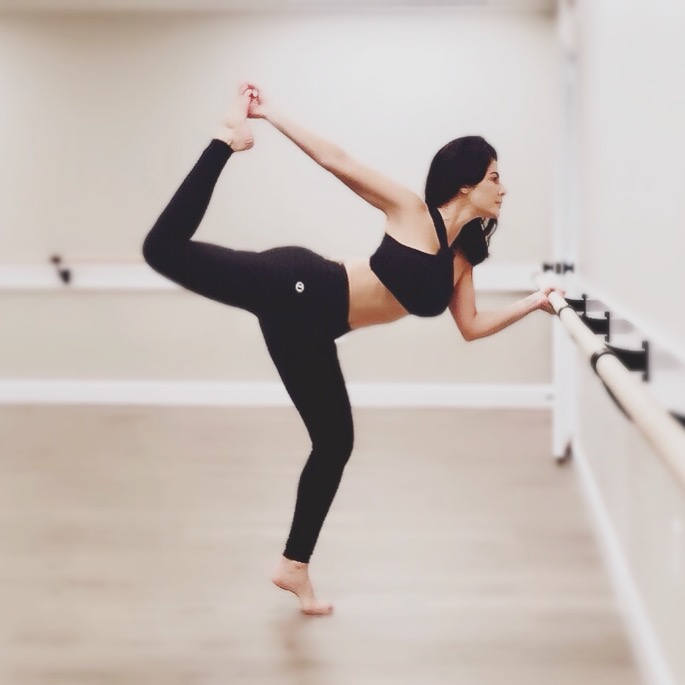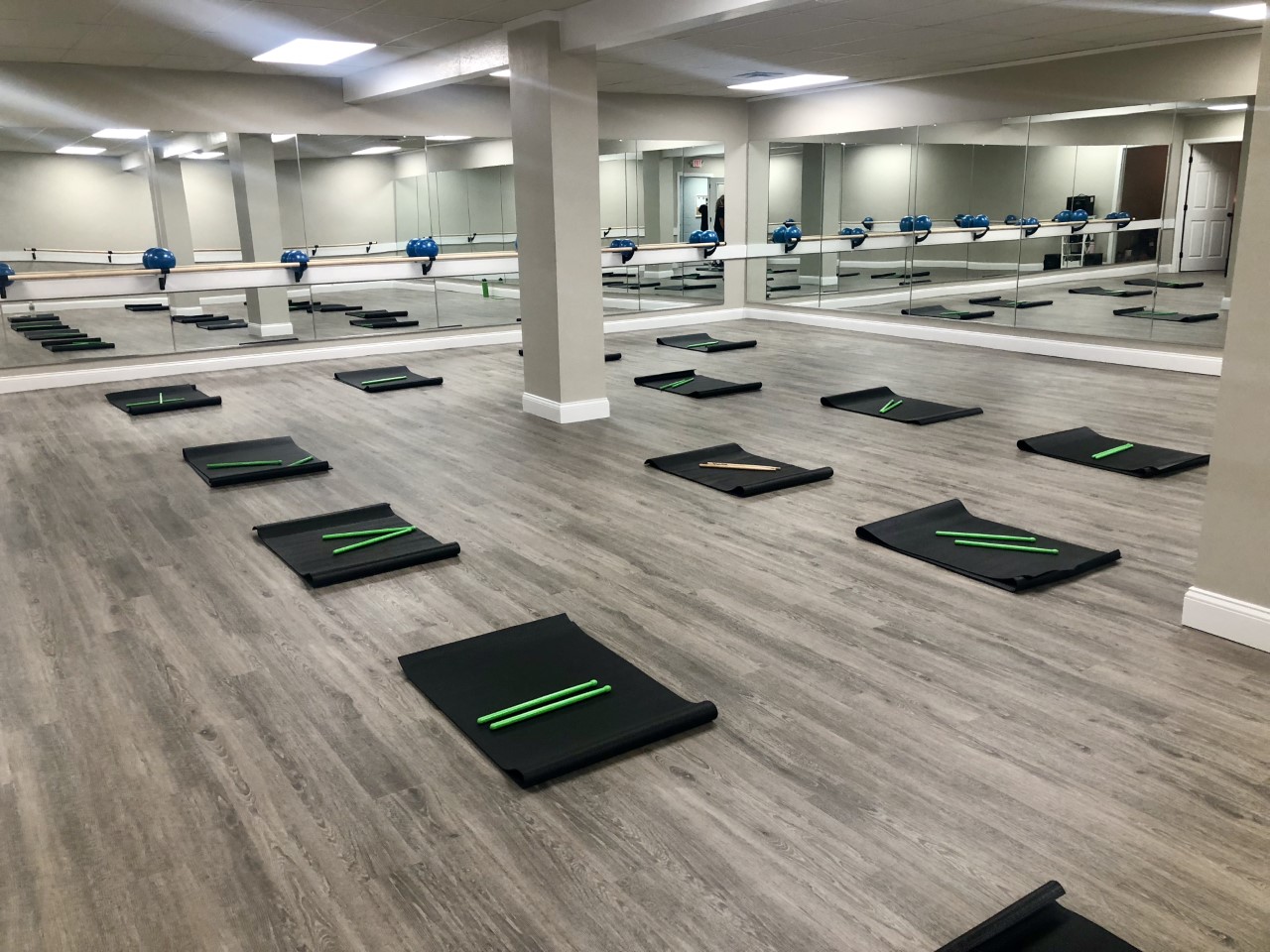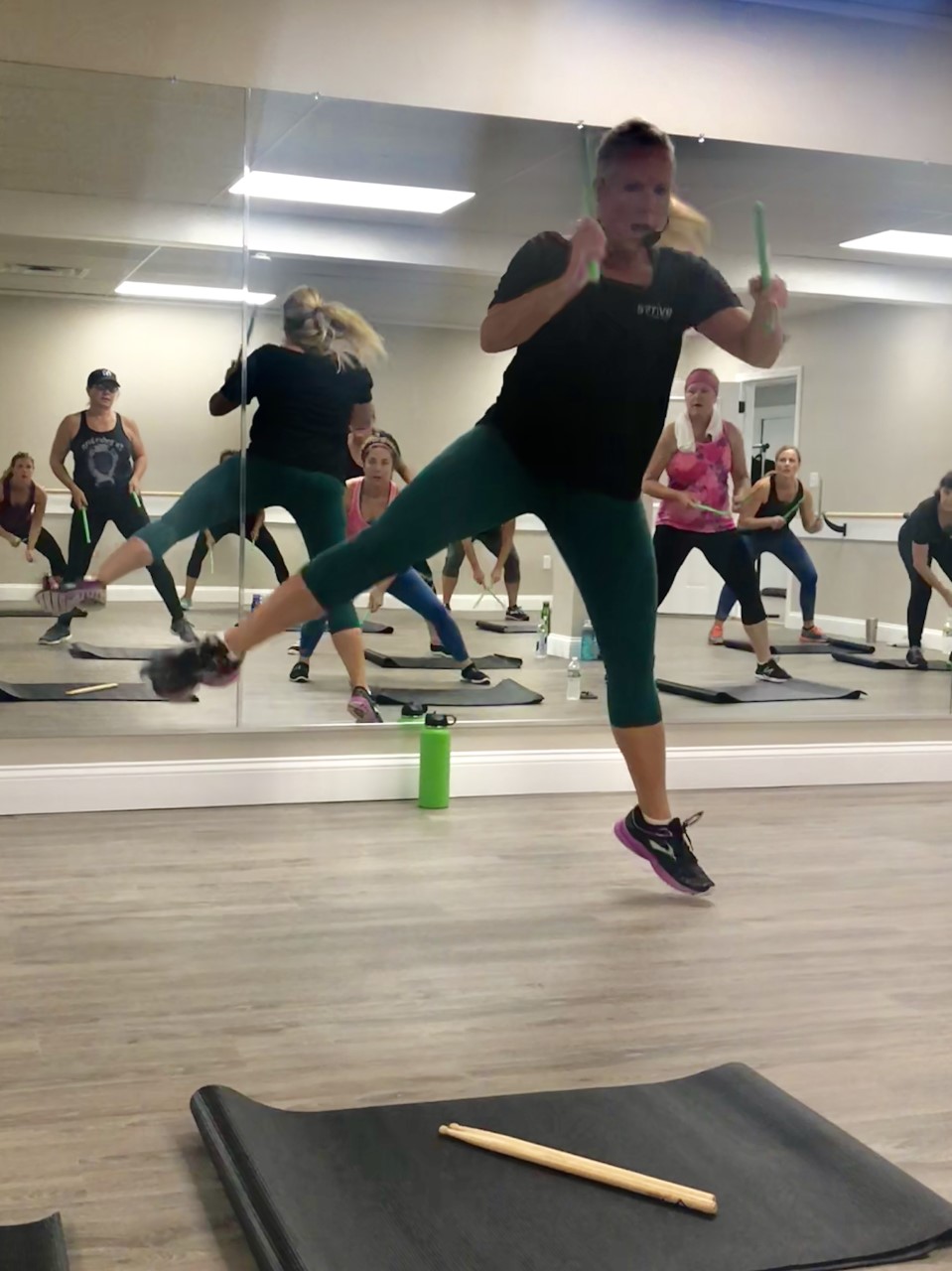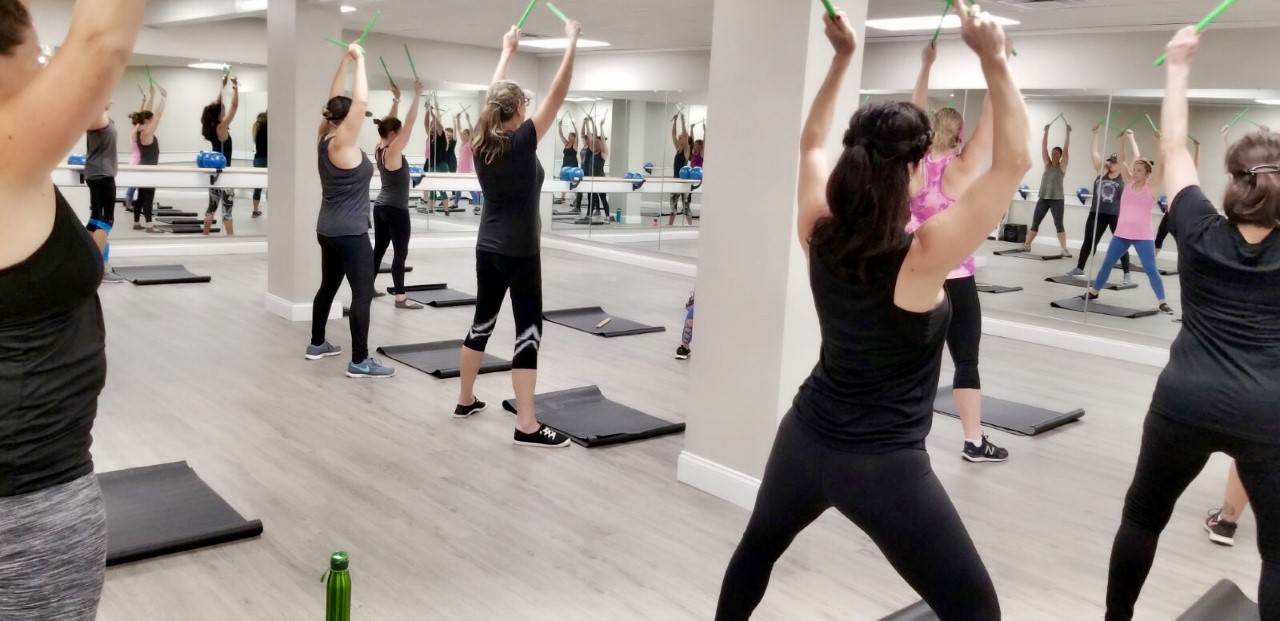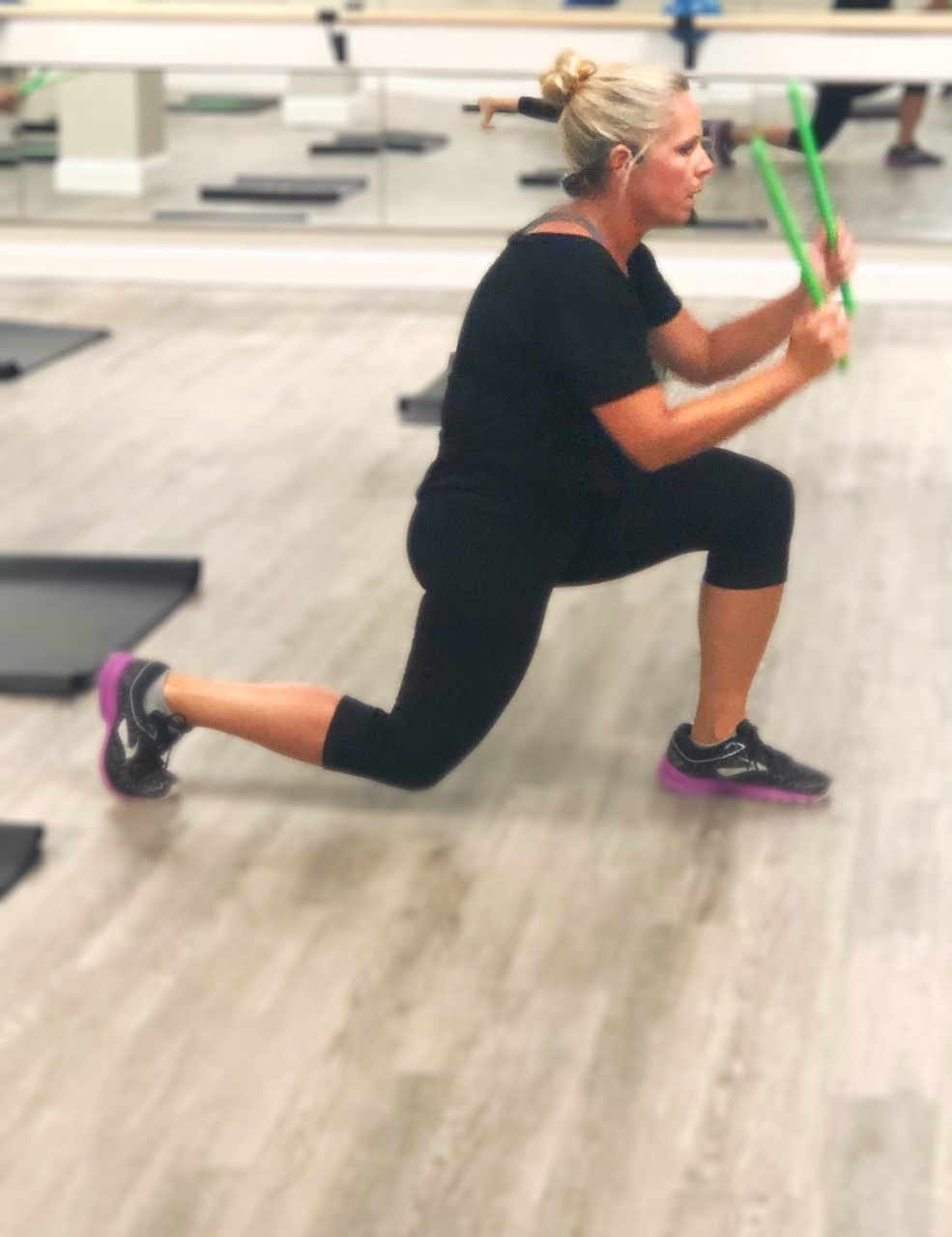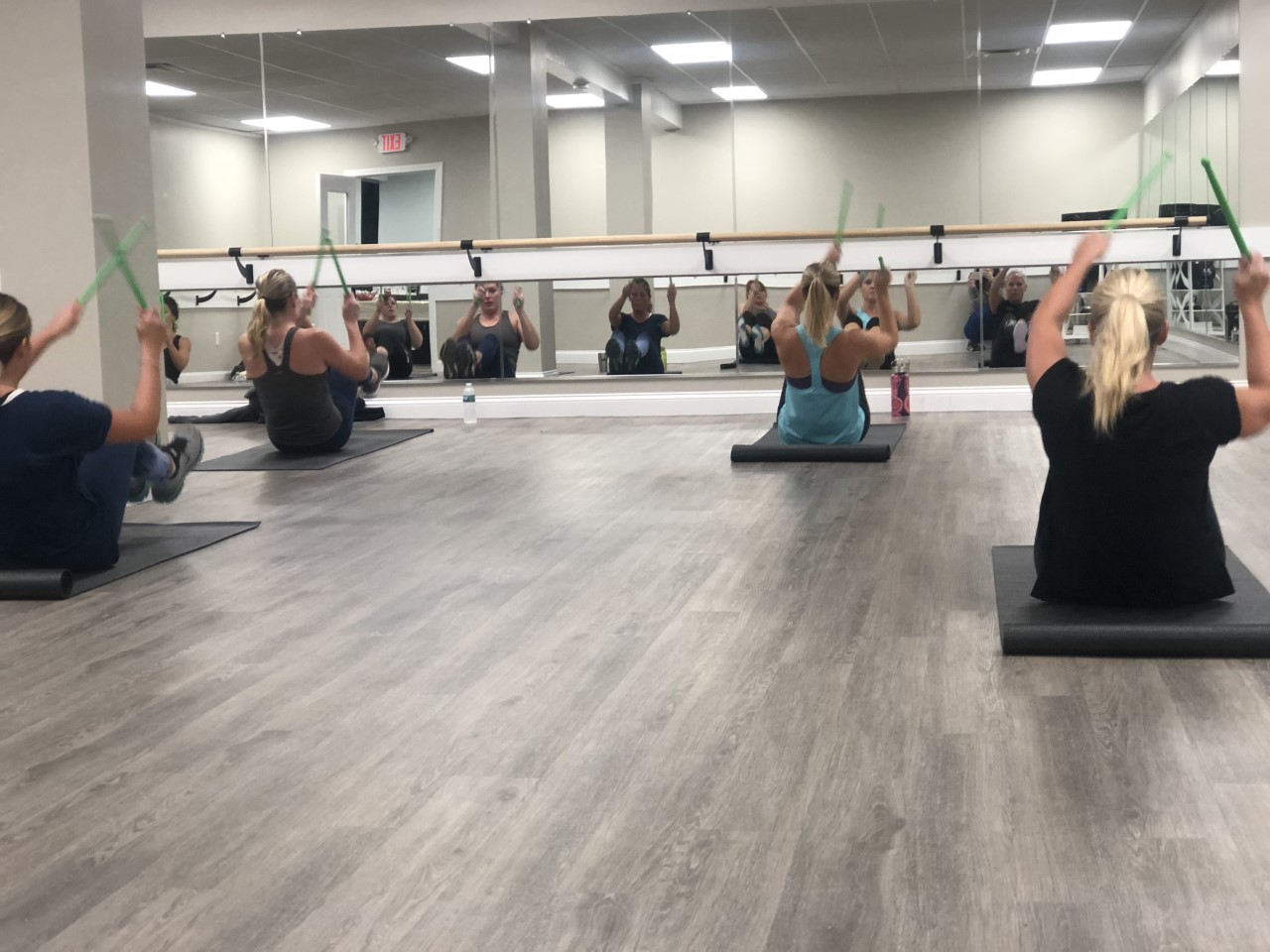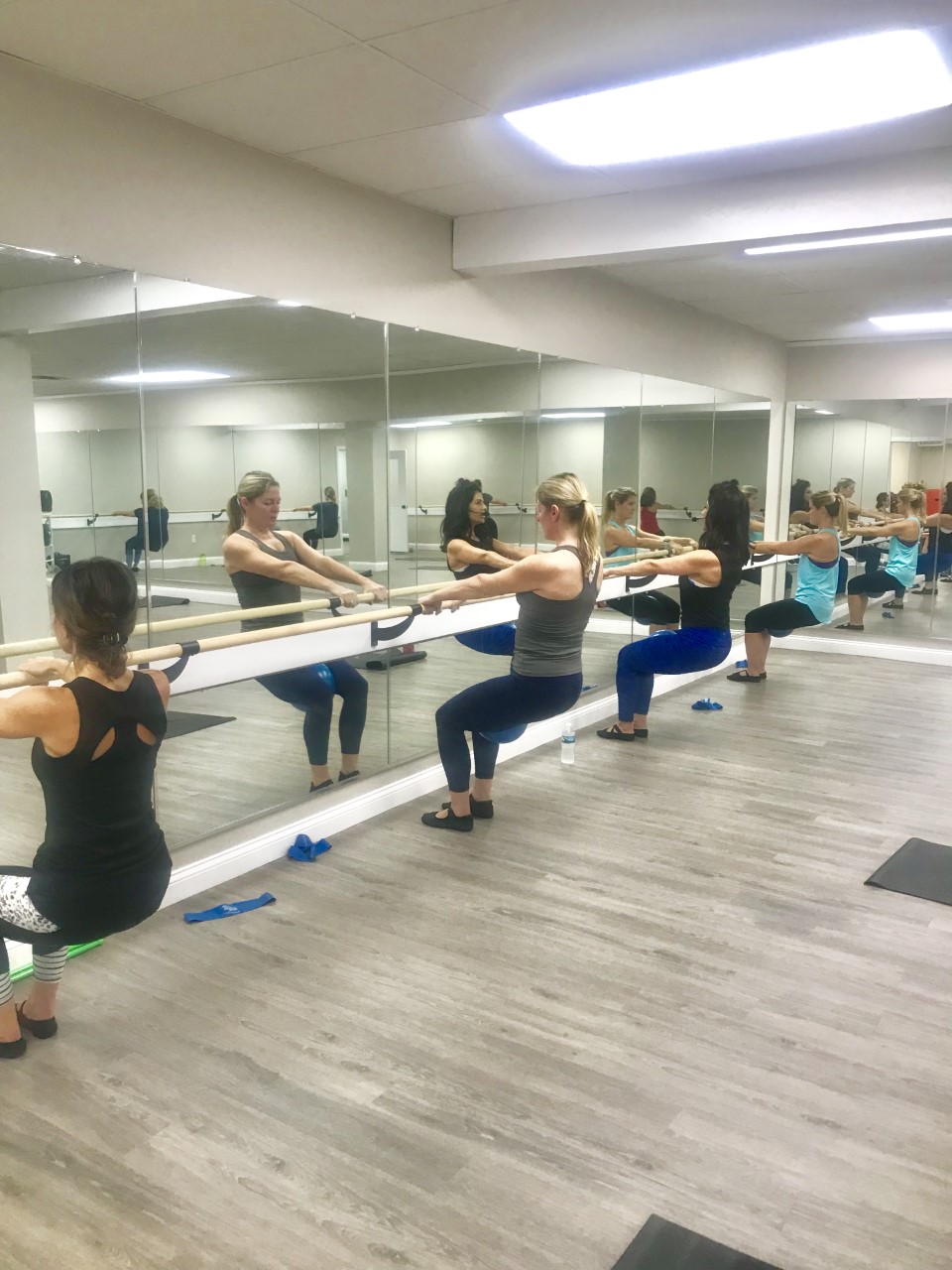 Getting in touch: BostonVoyager is built on recommendations from the community; it's how we uncover hidden gems, so if you know someone who deserves recognition please let us know here.
Sours: http://bostonvoyager.com/interview/meet-jessica-haroutunian-tara-barnett-strive-whitinsville/
Similar news:
TS 041 Jessica Ortner Talks With Tara Stiles
Jessica Ortner Talks With Tara Stiles
Yoga guru and fitness expert, Tara Stiles, joins Jessica to discuss her book, "Make Your Own Rules Diet". Tara shares tips on cleaning up your diet and making positive life changes.
The Tapping Solution Podcast | E41
Jessica Ortner Talks With Tara Stiles
Play in New WindowDownload Podcast
Comment Now
SUBSCRIBE:
Sours: https://www.thetappingsolution.com/ts-041-jessica-ortner-talks-tara-stiles/
2620
2621
2622
2623
2624