Note: This article only talks about the central air conditioner. If you are looking for a window AC or mini-split AC, you can read our Best Window Air Conditioners or Best Mini-split AC Guide.
How much does a central air conditioner cost installed? We answer that question in detail in this central AC price guide. The comprehensive discussion covers 4 important factors:
Each factor affects the price. When you read elsewhere that "the average central air conditioner costs $5,000 installed," that information alone doesn't tell you enough. For that cost, the unit could be a cheap, large and inefficient AC suitable for a large home in the North, or it could be a medium-sized, high-efficiency and high-quality model suitable for small homes in hot climates.
Here are the topics addressed in this Central Air Conditioner Price and Review Guide:
Factors Affecting AC Unit Price
Let's consider those 4 important keys to central air conditioner cost. This input will allow you to determine the ac unit that is right for your home.
1. Quality
Not all air conditioner brands offer similar quality. Here are the top companies divided by their place in the market. We've put brands together in parenthesis that have the same parent company and essentially the same product lineup:
Budget brands – (lowest cost, 12 to 16-year durability): Examples are Payne, Aire-Flo, Airtemp, Goodman and Ameristar.
Standard brands – (moderate cost, 15 to 18-year durability): Examples are (Heil, Arcoaire, ComfortMaker, KeepRite and Tempstar), (Armstrong and Ducane), (Rheem and Ruud), (Daikin and Amana), (Luxaire, York and Coleman), (Maytag, Broan, Westinghouse, Tappan, Frigidaire, Nordyne and NuTone), Bosch
Premium brands – (highest cost, 18 to 25-year durability): Examples are Lennox, (American Standard and Trane), (Carrier, Bryant and Day & Night)
Many sister brands make air conditioners that are identical except for the name. These air conditioner lists from Heil and Tempstar demonstrate the point.
Interestingly, all the brands in that group are owned by United Technology Corporation, the parent company of Carrier and Bryant in the premium category. This shows that UTC is seeking to capture consumers in various segments of the market. Lennox does the same thing with its Ducane and Aire-Flo brands.
2. Performance
Regardless of the quality niche they're in, all brands make units in one or more of these performance categories:
Basic performance: These are single-stage central air conditioners with a SEER efficiency rating of 13-15. They are loud and might produce temperature fluctuations or cold spots in your home. All brands make "Basic" ACs.
Better performance: These are two-stage central air conditioners with SEER ratings of 16-19. They run on low, which is about 65 percent capacity, most of the time, so are quieter than single-stage units and cool more evenly. They're more effective at dehumidifying your home too. Most brands make "Better" performance air conditioners.
Best performance: These are variable-capacity central air conditioners, called modulating or variable-speed by some brands. These units have compressors that modulate by very small degrees between 25 percent and 100 percent capacity with the result that the units are the quietest, most efficient, best at removing humidity and produce the most balanced temperatures. Variable-capacity ACs have SEER ratings as high as 26. These "Best" units are made by Standard and Premium brands.
3. Efficiency
The term SEER stands Seasonal Energy Efficiency Rating. Like gas mileage ratings, SEER is a rating of how many Btu's of cooling the unit can produce for the electricity it uses. The higher the SEER, the more efficient the unit is.
Choosing the right efficiency rating for your purposes is discussed below.
4. Size (Ton)
Each residential AC model is produced in a range of sizes. Some start at 18,000 Btu while others start at 24,000 Btu. This is a measurement of the amount of heat per hour the units remove from your home. Most central air conditioner models increase incrementally by 6,000 to 12,000 Btu. The largest residential units are 60,000 Btu.
Within the industry, sizes are also spoken of in "tons", a term that dates to using tons of ice to cool buildings. One ton of air conditioning capacity is equivalent to 12,000 Btu's of cooling.
2021 Central Air Conditioner Prices
(Updated on Feb 9th, 2021)
Air conditioner prices are rising for a range of reasons including higher manufacturing costs, tariffs and the fact that today's ACs are more efficient than ever before.
Because of that, we've updated pricing, so here are 2021 central air conditioner prices for all brands and ACs by size from 1.5 ton/18,000 BTUs to 5 ton/60,000 BTU.
What's In These 2021 Air Conditioner Price Quotes?
The prices in the tables include everything – a complete system.
We've priced them in separate columns for:
1). Just the equipment
2). The whole system installed.
Most brands including the top names like Trane, Carrier and Lennox, are sold as a package: The equipment plus installation. You can only get them from local brand dealers and HVAC installers.
We itemize equipment and installation to see where your money will be going.
What's in a Central Air Conditioning System?
A central air conditioner system is more than just the condensing unit – the outdoor unit usually referred to as the air conditioner.
If you sign a contract for a new air conditioning system, it will (at least should) include the following.
Condensing unit – outdoor unit
Indoor coil – housed in or near the furnace or air handler
Refrigerant line set to connect the coil in the condensing unit to the indoor coil
Refrigerant to fill the system, if the unit is not pre-filled or if the refrigerant line set is longer than usual.
Central AC Prices Table – AC + Installation
The prices in these table include all the equipment and materials plus AC installation labor cost.
Note: The price ranges are very broad for 2 reasons.
1). They cover all sizes, from 1.5 to 5.0 tons
2). They cover all series from basic to better to best, plus the lowest efficiency to the highest efficiency.
For example, Carrier makes Comfort (basic – up to 16 SEER), Performance (better – Up to 17 SEER) and Infinity (Best – Up to 21 SEER). Most brands make a similar range.
For a more detailed breakdown of costs, see our Brand Reviews and Price Guides for major air conditioner brands.
| Brand | Equipment Only | Installed Cost |
| --- | --- | --- |
| Aire-Flo* | $1,900 - $4,270 | $2,920 - $5,730 |
| Amana | $1,920 - $5,290 | $3,630 - $8,560 |
| American Standard | $2,470 - $7,000 | $4,300 - $10,620 |
| Armstrong/Air Ease | $2,300 - $5,660 | $4,070 - $9,750 |
| Bryant | $3,200 - $7,190 | $4,300 - $9,940 |
| Carrier | $3,420 - $7,680 | $4,620 - $10,860 |
| Coleman | $2,560 - $5,610 | $4,410 - $9,310 |
| Comfortmaker | $2,070 - $5,170 | $4,130 - $9,020 |
| Daikin | $2,320 - $5,540 | $3,820 - $9,900 |
| Day & Night | $2,310 - $5,090 | $3,760 - $9,070 |
| Ducane* | $2,110 - $3,950 | $3,410 - $7,050 |
| Frigidaire | $2,500 - $5,630 | $4,170 - $9,260 |
| Gibson* | $2,390 - $3,930 | $4,000 - $6,110 |
| Goodman | $1,590 - $4,080 | $2,850 - $6,920 |
| Heil | $2,090 - $5,300 | $3,730 - $8,990 |
| Janitrol | Discontinued | Discontinued |
| Keeprite | $2,090 - $5,240 | $3,650 - $6,700 |
| Lennox | $3,160 - $7,230 | $4,750 - $10,780 |
| Luxaire | $2,610 - $6,020 | $4,590 - $9,580 |
| Maytag | $2,310 - $5,580 | $4,490 - $10,070 |
| Nordyne | Discontinued | Discontinued |
| Payne* | $1,950 - $3,920 | $3,910 - $6,770 |
| Rheem | $3,460 - $6,660 | $4,730 - $9,410 |
| Ruud | $3,460 - $6,590 | $4,700 - $9,300 |
| Tempstar | $2,130 - $5,240 | $3,590 - $6,820 |
| Trane | $3,370 - $7,440 | $4,360 - $20 |
| York | $2,590 - $5,980 | $4,440 - $9,620 |
*Aire Flo, Ducane, Gibson, Payne and a few other brands make a limited range of basic ACs.
Prices might vary slightly from page to page on Pick HVAC. This is because we consistently monitor and update AC prices to give you the most accurate numbers available.
Central AC Prices by Unit Size
If you know what size unit you have or need, this chart will help you narrow your cost.
We've included a rough idea of home size, but you cannot be sure of the size AC unit you need without a pro technician doing a load calculation, such as a Manual J, that measures 10+ factors including home size, style, construction materials, door/windows, climate and more.
Here are central air conditioner prices by size.
| AC Unit Size | Home Size | Equipment Cost | Installed Cost |
| --- | --- | --- | --- |
| 1.5 tons | 600 - 1000 sf | $1,880 - $3,460 | $2,840 - $4,620 |
| 2.0 tons | 1001 - 1300 sf | $2,260 - $4,290 | $3,410 - $5,740 |
| 2.5 tons | 1301 - 1600 sf | $2,700 - $5,090 | $3,610 - $6,700 |
| 3.0 tons | 1601 - 1900 sf | $3,050 - $5,830 | $4,590 - $7,930 |
| 3.5 tons | 1901 - 2200 sf | $3,400 - $6,560 | $4,860 - $8,970 |
| 4.0 tons | 2201 - 2600 sf | $3,470 - $7,020 | $5,060 - $9,360 |
| 5.0 tons | 2601 - 3200 sf | $3,820 - $7,590 | $5,750 - $11,170 |
Central AC Installation Cost and Extras
How much does it cost to install a central air conditioner?
$1,400 – $3,500 | Central Air Conditioner Installation Cost for Labor
This cost is based on many factors including:
Brand name – Carrier and Bryant cost more than Heil and Day & Night even thought the equipment is nearly identical and all brands are owned by United Technologies Corporation (UTC)
Difficulty of the installation
Distance from the condensing unit (outdoor unit) to the indoor coil
Size of the AC unit and coil – more refrigerant is needed for larger systems, and refrigerant is expensive
Who you hire (general AC installer or brand-certified installer)
Size of the installation company (smaller companies with less overhead sometimes charge lower rates)
Where you live – Cost of living in your area will affect AC installation cost
This price includes everything – removing old AC equipment, if needed, setting the new condensing unit, installing the new indoor coil, replacement of the refrigerant lines and topping off the system with refrigerant if necessary.
Itemized AC Installation Costs
Here's a breakdown of costs associated with the installation of a new or replacement central air conditioner. As noted, refrigerant line, refrigerant and indoor coil are included in the above costs.
The prices below show where your money is going – or where you might need to spend extra money for system components like a condensing unit pad, ductwork, thermostat or zoning controls.
Brand New Ductwork: If your house has never been installed with an HVAC system before, you need to pay extra money for it.
$2,000-$4,000 | Quality R-6 insulated ductwork
Related Article: HVAC Ductwork Cost Guide
Condensing unit pad: Most installers won't put a condensing unit directly on the ground, so a pre-fab pad can be used or a concrete slab can be poured.
$20-$150 | Condensing unit pad
Refrigerant lineset: There are two lines. One carries refrigerant from the coil in the condensing unit to the indoor coil; the second returns the refrigerant to the outdoor coil. Linesets from 20 to 50 feet are produced; length affects cost.
$120-$400 | Refrigerant lineset
Evaporator coil: This indoor coil can be a cased coil that installs on top of your furnace or an uncased coil that installs in the furnace cabinet. The indoor coil, known as the evaporator coil, collects heat from the air circulating over the coil. The heat transfers into the refrigerant, and it is carried to the outdoor coil where it is released. As heat is removed from the air, the indoor coil gets cold enough to condense moisture. Drier air in summer is more comfortable. The condensed moisture is collected in a drain pan. The evaporator coil must be sized to the capacity of the central air conditioning system.
$175-$500 | Uncased evaporator coil
$225-$575 | Cased evaporator coil
Thermostat: If your new central air conditioner or complete HVAC system has features the old one didn't, you'll probably need to replace your thermostat. You might want to do this anyway if you currently don't have a programmable or Wi-Fi thermostat that allows you to monitor and control your heating and cooling using your smartphone and an app.
$12-$100 | Non-programmable thermostat
$15-$124 | Basic programmable thermostat
$135-$500 | Wi-Fi programmable thermostat
HVAC Zoning Controls:
The cost of zoning system is typically around $2,000 to $3,500 depending on the number of zones. For more information, read our HVAC Zoning System Cost Guide.
Other HVAC Optional Add-ons: There are a couple of optional add-ons you may have heard of. Those of you, who are interested in them, can take a look at:

What Size Air Conditioner Do I Need?
Getting the right size ac unit is essential to your indoor comfort and to the durability of the system. An AC unit that is too small will work too hard and might not cool the space effectively. This will also lead to premature mechanical failure. A unit too large will over-cool your home, creating temperature swings. The unit might also short-cycle, a malfunction that can destroy an AC compressor in the condensing unit.
Before having a Manual-J calculation made, you can get a pretty accurate estimate of the size unit you'll need with the following information.  First, find your location on this US Climate Zone map below.
Image Source: basc.pnnl.gov
The hotter your climate is, the more cooling power you'll need per square foot of your home. This is a quick reference:
Zones 1 & 2 (hot): 22-30 Btu/sq. ft.
Zone 3 (warm): 20-24 Btu/sq. ft.
Zone 4 (moderate): 18-22 Btu/sq. ft.
Zone 5 (cool): 16-20 Btu/sq. ft.
Zone 6 (cold): 14-18 Btu/sq. ft.
Zone 7 (very cold): 12-16 Btu/sq. ft.
To give you an idea of how these numbers might translate into your home, let's turn them into central AC unit sizes for an average house of 2,000 square feet in each of the climate zones:
Zones 1 & 2 (hot): 2,000 x 24-30 = a 44,000 to 60,000 Btu (4.0-5.0 ton)
Zone 3 (warm): 2,000 x 20-24 = a 40,000 to 48,000 Btu (3.5-4.0 ton)
Zone 4 (moderate): 2,000 x 18-22 = a 36,000 to 44,000 Btu (3.0-3.5 ton)
Zone 5 (cool): 2,000 x 16-20 = a 32,000 to 40,000 Btu (2.5-3.5 ton)
Zone 6 (cold): 2,000 x 14-18 = a 28,000 to 36,000 Btu (2.0-3.0 ton)
Zone 7 (very cold): 2,000 x 12-16 = a 24,000 to 32,000 Btu (2.0-2.5 ton)
The range in sizes is the result of factors related to your home's construction. In short, homes with more insulation, energy-efficient windows and doors and light-colored roofing need fewer Btu's of cooling.
Summarizing the sizing of a central air conditioner, keep in mind:
A home in a cool climate requires a smaller central air conditioner than the same home would need in a hot climate
A replacement AC should be smaller if the home's insulation has been upgraded or other energy-efficiency modifications have been made
A replacement AC should be larger if additional space, such as a finished basement or converted garage, is to be air conditioned
What Efficiency (SEER) is Right for You?
How efficient should your central AC be? If eco-friendly heating and cooling is the highest priority, then buy the most efficient system you can afford. Since the most efficient ACs are also the best performers, the answer is the same if superior indoor climate control and comfort is your goal.
When cost-efficient air conditioning of your home is what you want, finding the right balance between equipment cost and energy cost is the key. Referring to the Climate Zone chart again:
Zones 1 & 2 (hot): 18 SEER and up
Zone 3 (very warm): 17-18 SEER
Zone 4 (warm): 16-18 SEER
Zone 5 (moderate): 15-16 SEER
Zone 6 (cool): 15-16 SEER
Zone 7 (cool): Up to 15 SEER
The above SEERs are roughly estimated. We also developed a SEER Savings Calculator to help find a better balance between equipment cost and electricity cost.
There are a few more factors to consider.
Moist air is harder to cool, so if high humidity is common in your area, then getting a more efficient AC Units will reduce energy costs and make your home more comfortable.
The longer you intend to live in your current home, the more cost-effective a very efficient central air conditioner will be because its higher cost will be recouped when spread over more years.
If you plan to sell soon, you won't get the long-term energy cost savings of an efficient air conditioner. However, keep in mind that some potential buyers will want to know how efficient your AC is, especially in warm and/or humid parts of the country.
Best Central Air Conditioner Reviews by Brands
Related Article: Best Central Air Conditioner Brands 2021
Note: Before you dive into brands/companies reviews, we strongly recommend you spend 70% of your research time on finding a qualified contractor. HVAC system is not a traditional appliance and most brands are reliable.
You may be also interested in the brand's comparison posts:
Checking Contractor's Background
Actually, 80% of repair problems are caused by bad installation instead of bad brands or units. Checking a contractor's background is essential to ensure skill, experience, good reputation and certification.
Start by checking whether the contractor is certified by a trade organization such as the HVAC Excellence or North American Technician Excellence. To check their reputation, the Consumer Affairs Office and the Better Business Bureau are good sources of information such as complaints. For more information, you can read 6 Hacks Of Choosing an HVAC Contractor
Submitted AC Unit Cost and Reviews
ModelPriceHome LocationHome Size
Trane XL18, 5 ton$11,500Eatonton, GA2100 sq ft
New larger return, remove manufactured home system & block, new thermostat, new wiring and breaker. 0% financing and military discount.
Trane XR16$5,475Stuart, Florida1935 sq ft
Air handler and ac outside replacement 3.5 ton outside unit and variable speed air handler
Trane XV18, Trane XC80$21,400Allen, TX4600 sq ft
2 systems. XV18 5 ton variable speed a/c. XC80 2 stage 100000 BTU 5 ton variable speed furnace. Trane 5 ton cased coil. Trane ComfortLink II XL 1050 thermostat. Includes: emergency drain pan, drain switch, thermostat, A/C pad, driers, acid scavenger. New plenum and combo box with Honeywell media filter. 2 additional 12x10 returns. Standard Trane Warranty. Dealer's free 5 year bi-annual maintenance. 10 hour, 2 crew attic installation. Removed old systems.
Carrier comfort series 24AAA5$13,000(Include Ductwork)Chatsworth, CA2350 sq ft
LA County must have Ultra low NOX furnaces. This includes new ducting in the attic and they will wrap the metal fiberglass wrapped ducting in the garage to make it look nicer. Also includes the iwave R air purifier. I had 5 estimates with LENNOX topping out at 18k. Only one company was slightly lower but they quoted me on an 80k BTU furnace and I currently have 100k. The company I went with is a family owned company that appears to be very professional. Install is scheduled next week. Everything is Carrier including the thermostat. They originally quoted 14188 but I offered 13k and they agreed. My current LENNOX unit is 41 years old and still blows cold but every summer we cross our fingers that it does not go out and finally decided its time. If this new one lasts 20 years I will be happy and 81 years old.
Carrier Performance 14 Compact 24AHA4$7,500San Diego2017 sq ft
The price including the following items:
Condenser Carrier 24AHA448 Left wing of the house Condensing unit, slim line, up to 15 SEER 4 ton
Furnace Carrier 58SB1A090E2116 Garage Comfort 80% , Single Stage Heating , ECM Blower Motor
Evaporative Coil Carrier CNPVP4821ALA Garage Evaporative coil, high efficiency
Lennox ML14XC1-041$4,139Boca Raton, FL1600 sq ft
Original cost was $4,987. Instant rebate of $698 for payment in cash. Utility rebate $150. Although the salesperson indicated that the water pump was included, it was not included in the sales contract. However, there were issues and delays during the installation and we got the water pump "for free". The condenser was damaged. Lennox did not have the replacement part or another condenser. We got the condenser the following day.
Lennox XC20$15,534Mesa AZ1753 sq ft
4 ton Lennox Xc20 and furnace SL280 with s30 thermostat and one new duct to master bedroom
Amana ASX16-048-1F$4100 Installed w/ evap coreMississauga, Ontario3500 sq ft
19 year old Amana RCC42A2B 12 SEER condenser had broken down. The cost of repair (replacement of cracked and now discontinued condenser coil) was quoted to be 3 week lead special order at 50% of the newer and 20-22% more efficient 16 SEER unit. Evaporator core in the airhandler (furnace) had to be replaced because the old system was running on R-22 refrigerant and all new ones run on R-410A. Looked at perfectly matching Lennox unit EL16XC1 (and it came in at 5.3% cheaper), however, based on existing relationship with local Amana dealer decided to stay with the brand and it's newer product line for their post sales customer support and fast emergency service response times.
American Standard Silver 15$4690.00 PLUS TAXPORT TOWNSEND, WA.1530 sq ft
Included air handler, american standard model tem6aob30
Armstrong 4SCU14$5150 installed with separate gas heat unitGardendale, AL1700 sq ft two story (850 sq ft per floor)
Replaced a 30y/o Rudd unit on 6/1/19 with this Armstrong unit based on Consumer Reports reliability ratings and local HVAC guys recommendation. Already have had to replace the inside coil due to Dirty Sock syndrome (caused by using recycled aluminum to build the coil cheaper-bacteria builds up on the coil easier due to the porous nature of it) and then the compressor fan failed about a month ago. So two warranty issues in less than a year. It does cool well but is somewhat noisy compared to my Rheem unit that I still have for 2nd floor. Now looking to replace my Rheem unit due to age but probably going to spend the extra and go Trane.
Daikin 3-ton 16 seer (DX16SA0371)$11,000.00Norwalk CA1200 sq ft
First time install for this house without any HVAC before. Full install.
Day & Night FEM4x4800BL$11,000(Include Ductwork)Costa Mesa2000 sq ft
2 phase. Current house at 958 sq feet to then expand when we finish remodel to 2000 sq feet. includes all new duct work and brand new installation (no old unit). they are replacing a Split. Also, the attic is short which make install difficult. 9000 for phase 1 and 2000 more when they come back in 1-2 years to get the rest of the new build of house
Goodman GSX14$8,200(Include Ductwork)Slidell2330 Lower + 2500 Upper
New Construction of a 2 unit duplex, upper and lower. Seperate systems and ductwork.
Payne PA15NC 4-ton$4,500Brentwood,CA1810 sq ft
This is to replace my 18 years old Trane XL14i outdoor condenser unit only.I kept the old American Standard evaporator coil and Trane furnace, because dealers charge $2000+ for a new coil and another $2000-3000 for furnace replacement.The technician came to cut the old unit off and haul it away, install new unit, braze the 2 lines, do linesets flush and Nitrogen pressure check, vacuum the air out from the system, release the factory pre charged N410A into the coil and add more according to the line length.It runs quietly,much smaller than my old one, so far so good, I don't expect this could last for 18 years, 12-15 years would be appreciated.
York PHE4824$6,900Pioneertown2000
Unit is on the roof. Need a crane to replace the existing one (25-28 years old)
This table is based on local customers feedback and online submitted information, we will update this table every 3-6 months to keep this up to date. Last Update: Jan 2021
How to Get the Best Air Conditioner Prices
Firstly, keep in mind that installation quality is always the most important thing for residential HVAC project. So never sacrifice contractor quality for a lower price.
Secondly, remember to look up the latest rebates as we talked above.
Thirdly, ask for at least 3 bids before you make the decision. You can click here to get 3 free estimates for your local contractor, and this estimate already takes rebates and tax credit into consideration and filter unqualified contractors automatically.
Lastly, once you chose the right contractor, remember to use the tactics from this guide: Homeowners Tactics When Negotiating with HVAC Dealer to get the final best price.
Are you in the market for a complete HVAC system? See our Heating and AC Unit Combo Prices or Gas Furnace Cost for complete information on heating.
Sours: https://www.pickhvac.com/central-air-conditioner/
Airtemp sells air conditioners, air handlers, oil and gas furnaces, heat pumps and packaged systems. This guide provides information about different types of Airtemp heat pumps, features, pricing, reviews and warranties.
Throughout the guide, you'll see references to SEER and HSPF. SEER (Seasonal Energy Efficiency Ratio) indicates how much energy the unit is using throughout the year. HSPF (Heating Season Performance Factor) measures the unit's heating efficiency.
Types of Airtemp heat pumps
All Airtemp heat pumps use environmentally-friendly R410A refrigerant. Airtemp offers several different types of heat pumps, including packaged and split-system models. The following section delves deeper into individual models, covering their features, pros and cons.
Airtemp heat pump models
VSH1BE Series Airtemp heat pump
When you're looking for high efficiency, comfort and savings, the VSH1BE Series Airtemp heat pump is an excellent choice. It features solid materials and a low-profile and compact design. This heat pump also features quiet operation and uses an environmentally-friendly refrigerant.
Features:
Up to 14 SEER
Up to 8.5 HSPF
Built to withstand weather and harsh elements
Low-profile and compact design
Corrosion-resistant design
Environmentally-friendly refrigerant
Heating and cooling capacities between 1.5 and five tons
Pros:
A composite base pan that's stronger and lighter than steel
All-aluminum coil offers high corrosion resistance
Removable top grill for easier servicing
Designed for quiet airflow and maximum airflow
Five-minute restart time delay to prevent compression failure
Internal muffler prevents vibration and reduces noise
Cons:
VT4BE Series Airtemp heat pump
In addition to 14 SEER and 8.5 HPSF efficiency, the VT4BE series features a high-performance compressor for quiet operation and EPA-approved environmentally-friendly refrigerant. Its permanently lubricated motor means long-lasting durability and complete protection from outdoor elements.
Features:
Up to 14 SEER
Up to 8.5 HSPF
1.5 to five-ton capacity
R-410A environmentally-friendly refrigerant
High-performance compressor
Quiet operation
Permanently lubricated motor
High-pressure switch
Damage-resistant design
Pros:
Composite base pan absorbs sound
Indoor and outdoor coils optimize heat transfer
Removable grill for easier servicing
Designed for maximum airflow
Designed to prevent compressor failures
Compressor fan is protected from the elements
Cons:
VQ7RE Series Airtemp packaged heat pump
The VQ7RE series includes durable, efficient and dependable packaged heat pump systems. Its engineering features an in-line filter driver to protect the system from contaminants. There are also high and low-pressure switches offering protection against any potentially damaging pressures.
Features:
Up to 14 SEER
Up to 8.5 HSPF
Cooling: 23,400 to 55,500 BTUH
Heating: 21,800 to 56,000 BTUH
Optional electric heat
ECM blower motor
Rust-resistant design
Permanently lubricated condenser motor
Raised base pan
Pros:
Compact and low-profile design
Quiet operation
Environmentally-friendly refrigerant
Designed for easy servicing
Designed for maximum heat transfer
Cons:
VQ6SE Series Airtemp packaged heat pump
The VQ6SE series features convertible air delivery, which means this unit features horizontal or downflow that can accommodate horizontal or rooftop applications. Its ECM blower motor helps reduce operating costs while its PSC condenser motor ensures quiet operation.
Features:
Up to 14 SEER
Up to eight HSPF
Cooling: 23,000 to 58,000 BTUH
Heating: 22,800 to 59,000 BTUH
Convertible delivery
ECM blower motor
Permanently lubricated motor
Corrosion-resistant drain pan
Demand defrost
Optional electric heat
Pros:
Low-profile and compact design
Attractive and durable design
Quiet and comfortable operation
Innovative and high-efficiency airflow delivery
Easy-to-service design
Designed to increase heat transfer
Cons:
Airtemp heat pump pricing
A variety of factors contribute to Airtemp heat pump prices, including installation, unit size and home specifics. The best way to receive an accurate estimate is by contacting an HVAC professional for an in-home estimate.
Airtemp heat pump warranties
All products available through Airtemp receive the highest quality warranty, which includes the 10-Year All-Parts Limited Warranty. Airtemp heat pumps also receive a one-year replacement pledge, which promises that if the compressor fails during the first year, you'll receive a replacement. Both of these warranties are only available on products registered within 60 days of installation or occupancy.
Airtemp heat pump reviews
You can learn more about Airtemp heat pumps by reading Airtemp heat pump reviews on HVAC.com.
Frequently asked questions
How much does an Airtemp heat pump cost?
Average pricing ranges between $1,347.00 and $2,647.00, plus the cost of installation.
Where can I buy an Airtemp heat pump?
At the top of every page on Airtemp's website, you'll see a link available that reads "Dealer Locator." You can search for a dealer by entering your city and state or by zip code. Then, choose the dealer's preferred distance from your home. You can also search for a dealer on HVAC.com.
How long will an Airtemp heat pump last?
If you keep your heat pump serviced and maintained annually, it should last up to 15 years.

Sours: https://www.hvac.com/heat-pumps/airtemp/
In every engagement involving multiple people, there are always leaders and followers. The leaders create trends while followers struggle to catch up with trends. This article is about one of the leaders in the cooling system business – Airtemp. Airtemp, just like every other company around the world is oftentimes faced with a similar question from intending customers, "Is Airtemp a good brand?"
After a long stressful day at work, or hanging out with your friends in the hot summer weather, I bet the least anybody would want to do is to go back home to start struggling with heat as a result of a malfunctioning air conditioning system. Sure no one can stand that horrible feeling! This is why most homes opt for the best cooling systems to give their interior the perfect coolness, fresh filtered air, and humidity to help keep their body temperature stable and bearable.
Of course, we live in a world where individuals are in constant search of business ideas and opportunities, and providing efficient comfort systems that make homes livable seems like one of the smartest ideas. Hence the principal reason we have so many companies in the comfort system business, and with competition comes the responsibility to set and meet standards.
As a result, over the years, Airtemp has been able to deploy state-of-the-art technology to achieve these standards, thereby making them one of the leading companies in the business.
Airtemp is a company headquartered in Houston, tx that provides arrays of services ranging from installation, general maintenance, and upgrade Of mechanical systems for homes, schools, offices, museums, and any kind of buildings with over 30 affiliated companies spread across the country.
Airtemp provides series of mechanical assistance and services like refrigeration, water treatment, security, plumbing, automation e.t.c. So with no further delays, will swiftly shift my gaze to providing informed answers to the frequently most asked questions about Airtemp and its products.
Is Airtemp a good air conditioner
A company's brand is the distinguishing trait that brings out the uniqueness of the company's product. There are lots of factors that determine the quality of a brand. Such factors as Creativity, knowledge of the market, value proposition, consistency, brand objectives, and marketing. There's so much to be discussed about the individual factors listed above but I would suggest that you read more about them to avoid diversion from the topic of discourse.
So far, Airtemp has been able to meet these benchmarks that determine the quality of services provided by a brand. For example, with the presence of their subsidiary companies in over 30 location with the country is a sure direct message to the customer that they are easily accessible and they priorities their customer's convenience.
Also, Their presence on every social media platform shows how committed they are to reach a wider audience with their product.
And lastly, with their retrofit services which offer customers the benefit of after-sales services like installation, maintenance, and upgrade, there's a distinctive message that they care for their customers even after the first encounter.
Therefore, with their unparalleled commitments to customer satisfaction and convenience, it can be categorically undoubtedly stated that Airtemp is a good brand.
Who makes Airtemp air conditioning, heat pumps, HVAC, and Oil furnaces
Airtemp products are made by Nortek Global Inc. and sold exclusively by R.E. Michel co.
Nortek is a company with its headquarter in O'Fallon Missouri. Nortek specializes in the manufacturing of; heating and cooling equipment, heat pumps, oil and gas furnaces, air handlers, coil, and packaged systems e.t.c.
What's is Airtemp furnace
Airtemp furnace is usually less than 2.9 ft in length and accurately designed to efficiently provide homes with constant reliable and comfortable temperature. Airtemp furnaces are manufactured with thorough attention to the slighted details to ensure, hitch-free performance and a noiseless operation all year round.
Airtemp ensures that its furnaces are tested at each crucial manufacturing stage and offers some protections to their intending and current customers in form of warranty to help drive home their value proposition of Quality, reliability, and value. Airtemp furnaces come with some unique features such as;
Direct-drive blower: The multi-speed motor which ensures a wide range of uninterrupted airflow delivery helps to keep manage the energy consumption level. I.e it reduces the use of energy to the most minimal level.
Blower delay at startup: When switching from coolness to warmth, this feature ensures that the blower is slowed down a bit to prevent a rush of cold air and start with warm air right from startup.
Appliance type igniter:  Airtemp furnace can last for 20 years before it could be due for replacement.
Dependable heat exchanger: The Airtemp furnace major parts come with a lifetime limited warranty from the point of registration.
What is an Airtemp heat pumps
Airtemp heat pump was designed with two major objectives in mind – economical comfort and versatility.
Economical comfort: Airtemp heat pump is affordable as it is believed to be one of the cheapest in the market and this does not necessarily translate to reduced quality as it also comes with one of the best temperature regulating features.
Versatility: Airtemp heat pump comes with an exceptional reverse feature which enables it to provide your home with pleasant coolness and fresh air during hot summer and can also provide your home with the much-needed earth during cold seasons.
Features of Airtemp heat pump
Durability: Airtemp heat pump is designed to be able to withstand the test of time. This is achieved as it is equipped with galvanized steel with a polyester urethane coat finish which ensures it is corrosive resistant.
Formidable protection: The inner part of the heat pump is protected against any hazard and extreme weather by a complete metal wrapper and with a classic dark gray styling with contrasting wire discharge grille to give it its uniquely attractive appearance.
High-performance compressor: The adoption of energy-efficient scroll compressor technology allows for a noiseless operation.
Innovative: The all-aluminum microchannel coil allows for an interrupted airflow and air transfer while also providing top-notch resistance against corrosion.
What is Airtemp HVAC
Airtemp HVAC (Heating, ventilation, and air conditioning) is designed to provide homes with the perfect filtered air, pleasant coolness, and constant warmth to keep the interior environment comfortably habitable. Airtemp HVAC came into existence in 1934 and is believed to be the leading brand during the early years of air conditioning.
Today, Airtemp HVAC just like every other Airtemp product is produced with sophisticated technology right from the assembling stage down to the quality control stage and boasts of the best consumer warranties ever known.
Features of Airtemp HVAC
Environmentally friendly: Airtemp HVAC is equipped with EPA-approved environmentally sound R-410A refrigerant.
Durability: Just like the Airtemp heat pump, it is also equipped with galvanized steel With a polyester urethane coat finish. And a corrosive resistance level of 50% extra than other comparable units.
Solid protection: The inner part of the Airtemp HVAC is also protected against environmental hazards and extreme weather conditions by an absolute metal wrapper.
Innovative: The all-aluminum microchannel coil allows for an interrupted airflow and air transfer while also providing top-notch resistance against corrosion.
High-performance compressor: The use of energy-efficient scroll compressor technology allows for a noiseless operation.
What are Airtemp Oil furnaces
Airtemp is an oil furnace is designed to provide the interior of the home with less harmful and moderate heat to help keep your home cozy and warm during winter. Airtemp oil furnaces are designed to achieve; noiseless performance, speed operations, and enhanced temperature control.
Some other notable features include;
D.O.E. compliant:  The United States department of energy efficiency and standard (D.O.E.) sets benchmarks for more than 60 pieces of equipment and appliance products within the country. Airtemp oil furnace either meets this standard or exceeds to ensure it is not subject to complaints.
Proven Design: Heavey gauge wrap-around design heat exchanger encourages the uninterrupted flow of air and ensures optimal performance throughout the operation.
Noiseless operation: Airtemp oil furnace is equipped with high-density cabinet insulation which helps to regulate its sound level throughout the operation.
Engineered airflow: Airtemp oil furnace is designed to provide a wide range of airflow delivery to accommodate diversities in different home systems. I.e They ensure that there's always one that can blend well perfectly with the energy system in your home.
Is Airtemp made in the USA
All Airtemp comfort systems are designed and assembled in Northern America. And they make sure qualities are built into these products using sophisticated technologies and by ensuring that the products are painstakingly tested at each manufacturing stage.
Are Airtemp reliable
Airtemp products are usually accompanied by a whopping 10 years warranty and a 1-year component replacement service. This of course is an affirmation of their watchword – Quality, Reliability, and Value. Therefore, one can safely say they are reliable.
Are Airtemp AC unit good
With their state-of-the-art technology, use of best quality materials, error-free installation service, and a 10-year warranty with 1-year replacement service of their air conditioners, Airtemp AC is unarguably one of the best you can fund out there today.
Are Airtemp heat pump good
The unique features of Airtemp heat pumps especially the VSH1BE series make them stand out from others in the market. The VSH1BE series is assumed to be the best choice when the customers prioritize, cost efficiency and comfort. Of course, my choice of VSH1BE is not aimed at demarketing other models as my choice is greatly influenced by popular opinions.
Are Airtemp furnaces reliable
After having gone through various reviews online and some interviews with some colleagues and neighbors, 65% of the correspondents rated Airtemp 4 on the scale of 1- 10 when it comes to reliability. However, this doesn't necessarily represent the actual reliability level of the Airtemp furnace as the sample used in the research is not up to 10% population of actual Airtemp customers. Although it can offer useful insight.
How to read Airtemp serial number
The Airtemp serial number usually located on the data plate allows users to figure out the production date or the age of the various Airtemp products.
Example:
Airtemp styles their serial number in different formats.
1st format;
65438AK
Description: The first format is a seven digits serial number that starts with five numbers and is followed by two alphabets that represent the month and year of production. The month of production is determined by using the 6th digit. While the 7th digit shows the year of production. 
2nd format;
DG863836
Description: The second format is with digits serial numbers which start with two alphabetical digits and are followed by six numerical numbers. The month and year of production are determined using the first two digits.
3rd format;
YHB638570030
Description: The third format is a twelve digits serial number starting with three alphabetical digits and followed by nine other numerical digits. The month and year of production are determined by numbers the fourth digit and the next three digits of the serial number.
How does Airtemp rate
According to information gathered online, Airtemp is rated 1 star. However, readers must carry out their personal information gathering exercise as the rating could is highly prone to subjectivities.
Where does Airtemp stand in consumer satisfaction
Consumer satisfaction is at an all-time high.
Airtemp warranty claim
All Airtemp products come limited part warranty of 10 years and also offer a limited lifetime heat exchanger warranty with 1 year replacement service if any of the parts of either the air conditioners, heat pump, or furnace breaks down within the first year of use. However, users must register within the first 60 days of installation to enjoy this benefit.
What remote works for Airtemp
Airtemp Ductless mini splits are equipped with a variable-speed indoor blower for improved efficiency and wireless remote control for easy usage.
How many BTUs is a five-burner Airtemp furnace
British terminal units (BTUs) are the amount of heat needed to heat 2 cups/ 1 pound of water when the water is at sea level.
Oil furnace BTUs ranges between 60000 to 160000 BTUs/h
Gas furnace BTUs ranges between 40000 to 140000 BTUs/h
Note: Figures provided here are not based on the number of burners a typical Airtemp furnace has. But a general figure for furnace BTUs.
Can you use different coils on Airtemp condenser
Airtemp coils are designed to match each unit of their air conditioner and heat pumps for optimal performance. Therefore to protect your warranty and hitch-free performance, users are advised to change coils when they change any outdoor units.
Share on FacebookShare on TwitterShare on EmailShare on WhatsAppShare on Pinterest
You may also like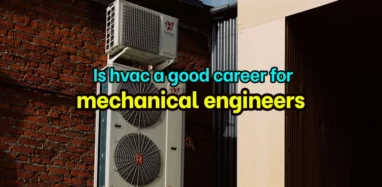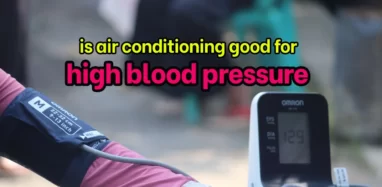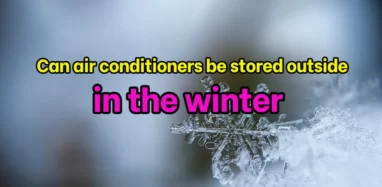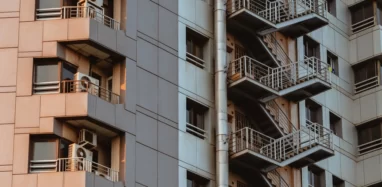 Sours: https://www.arlingtonairconditioningheating.com/is-airtemp-a-good-brand/
Top 5 Best HAVC Systems 2020 - The Best Central Air Conditioning Units of 2020
Bare bones Nordyne. About as good as anybody's builder line. Right now, American made but that will change by next year.

The "original" Airtemp, started by Chrysler, was sold to Fedders in the 70s. When Fedders destroyed themselves by putting rotary compressors in heat pumps, the Airtemp name went into mothballs. The supplier R E Michel is licensing it from someone for their own line. It's like a Gibson in the Nordyne family.

If you have a high efficiency blower motor inside, the BE series does bump up to 15 SEER. The B6EMMX air handler is a fixed speed high efficiency air handler. Or they can use a MB7VM modular variable speed blower and matching coil to get you variable speed, which I'd recommend.

If you want to spend a bit more, ask the dealer about Broan or one of the deluxe Nordyne units. The FT4BE is lots quieter than the VT4BE, namely because of the swept wing fan blade. Indoor units are the same.
Sours: https://hvac-talk.com/vbb/
Ac air reviews temp
5.0
Awesome Friendly Service.
We found Air Temps at the home show in Kelowna. We found it very easy to talk to both Mike and Nelia, and therefore, did not look any further for another HVAC company. They were very knowledgeable and answered all our questions, in the products that we were looking for. It was great to see people who are passionate in a business and their work. Mike installed our furnace/air conditioner and hot water tank. We did have issues with how the installation was going to take place, no fault of Mike's, our house was poorly constructed to accommodate the units we wanted. Mike was quick to come up with solutions, to get all the units installed. We were very happy with the end result. Mike was very efficient, friendly, professional and just plain easy to deal with. Plus a contractor that shows up when he says he does...those are hard to find. We would highly recommend Mike.
Sours: https://www.rateabiz.com/reviews/air-temp-heating-and-cooling-specialist-west-kelowna-bc/04392ebd12fbfd61fb5426b8d93681d8/summary
Best HVAC Air Conditioner Brand
As the winter season approaches, more and more individuals and families are looking for top-quality furnaces to warm up their homes.
In this article, we have carefully picked out the best furnace models from Airtemp so that you can be relieved of the cold and feel cozy and warm.
So, let's dive into the article and get started. 
At a Glance: Our Top Picks for Airtemp Furnaces
OUR TOP PICK: Airtemp VG7SA/K
RUNNER-UP: Airtemp LowBoy
BEST BUDGET OPTION: Airtemp VG7SD/M
Who Is Airtemp?
Before getting into the detailed reviews of the furnaces, let's take a look at the brand and what it has to offer. Airtemp was established back in 1934, and its headquarters was the first building that had full air-conditioning installed. It was created by the inventor of Chrysler Corporation, Charles Neeson.
Airtemp has a wide variety of products to offer, including oil and gas furnaces, heat pumps, air handlers, conditioners, and coils and packaged systems for usage in residences. The company also categorizes its gas and oil furnaces into a high standard and high-efficiency models. 
What Makes Airtemp Products Stand Out from the Competition?
The products offered by Airtemp are guaranteed to be of the highest quality. Not only are their products made from the best quality materials, but they also come with excellent installation services. They are durable, work impressively, and are a great investment for any home.
Moreover, Airtemp offers its customers a ten-year warranty for all the equipment it sells. They also provide a limited lifetime warranty for the heat exchanger, along with a one-year replacement on their air conditioners if they do not work up to the standards. This is a feature not many competitors offer.
Review of the Best Airtemp Furnaces
Now that we've covered the basics, let's delve deeper and finally go over the details of the best furnaces that Airtemp offers. 
Types of Airtemp Furnaces
Airtemp provides several types of furnaces to its customers to ensure that all of their needs are fulfilled during freezing winter nights. In order to decide which model to get yourself, this portion will help you out.  
The two categories of Airtemp furnaces are oil and gas ones. 
Oil Furnaces 
These furnaces by Airtemp have unmatched quality with clean combustion and engineered airflow. They come with high-density cabinet insulation, which makes the furnace run smoothly and quietly. The different models of oil furnaces include HighBoy, Lowboy, and Downflow. 
Gas Furnaces
The other ones are gas furnaces, which have several models as well. These also have cleaner combustion and durable finish for longevity. They are also equipped with a dependable heat exchanger. Here are the different models that Airtemp offers in the market:
VG7TC-V Models
These furnaces operate at the lowest cost and are 95% efficient. They come with two-stage heating and a variable-speed blower that is also energy-efficient and offers maximum comfort control for the members of the family.
VG7SC/L Models
This model type by Airtemp operates at a 92% efficiency rate and still offers considerable energy without boosting operating costs. They are more affordable and provide comfort for all types of homes. 
VG7SA/K Models
These are 80% AFUE furnaces. They provide excellent value to the users and consist of top-notch features. 
VG7SD/M Models
With 95% AFUE, this model furnace saves up to 95% energy and has lower operating costs as well. It is highly efficient and comes with all the necessary features required for warmth and comfort in your home.
Comparison Overview 
Let's now compare Airtemp with some of the competitors in the market:
Lennox Fuel Oil And Airtemp Fuel Oil Furnaces
Both Lennox and Airtemp are Energy Star certified and are designed with the highest quality materials to ensure durability and longevity. They both also aim to be energy-efficient and have a similar rectangle-shaped design. 
However, Lennox has models that are up to 98.7% energy-efficient, while the highest energy efficiency level Airtemp's furnaces have is 95%. Moreover, the former uses Precise Comfort technology for keeping consistent temperatures and SilentComfort for quiet operation. Meanwhile, the latter uses SmartLite technology and offers cleaner combustion. It also uses high-density cabinet insulation for quiet operation.
Airtemp vs Goodman Furnace
Goodman and Airtemp both utilize multi-speed ECM blowers to ensure consistently and even heat transfer throughout the room. They are both energy-efficient as well and have an aesthetic design, which makes them look almost similar. They both also use tubular heat exchanger technology.
The difference comes in the little intricacies such as the sloped heat exchanger design on Goodman furnaces. Goodman also uses wrinkle bend technology that retains the strength of the wall and helps in even the transfer of heat. Airtemp uses engineered airflow and relies on SmartLite technology for quality assurance. 
Airtemp Furnace Troubleshooting 
You may face a number of minor or major issues during installation or after using different models of this furnace. Some of these issues may include things such as:
Thermostat Not Turning On: This can occur due to the drainage of batteries or the debris or dust collected inside it that makes it inefficient.


Inability of the Thermostat to Produce Heat: A circuit breaker or fuse that is tripped or blown can cause the thermostat to not generate heat. The filter might be terribly clogged in such a case.


Faulty Limit Switch: An inefficient limit switch could cause the blower to operate constantly, resulting in a lack of its performance and shortening its lifespan.
 In order to fix a few of these issues, here is a troubleshooting guide:
Solid Green and Red Light on Airtemp Furnace No Amber Light
A red light on your Airtemp furnace means that a safety issue in your furnace has resulted in the shutdown of the whole furnace as it detected or recognized a fault. 
Airtemp Gas Furnace Status Green Light Flashing
If the green light on the furnace is flashing slowly, it means that the furnace is on but has received no instructions on turning on the heat. If the light is constantly flashing, you need to replace the IFC circuit board as the furnace does not receive any electrical power.
Airtemp Furnace Restarts Several Times During Heat Cycle
When a furnace restarts or shuts down itself several times, it means that it has overheated and needs to calm down and rest before starting up again. Restricted airflow is usually the cause of an overheating furnace, and it can be dangerous if it is not turned off on time. 
Airtemp Furnace Open Limit Switch Fault
The code or phrase's meaning is that the furnace has overheated. The limit switch turns the furnace burner off and turns on the fan, especially if there is a high-temperature problem on the furnace. It can also mean that the switch is malfunctioning and needs to be repaired.
Airtemp Furnace Not Igniting
If the Airtemp furnace is not igniting, it essentially means that it needs cleaning, or it needs to be repaired. If the ignitor is dirty, it will restrict the flow of air into the furnace, which will cause It to shut down or malfunction. So you need to check the air filters for debris if this issue occurs.
Airtemp Furnace Burners Won't Stay Lit
If the burner keeps malfunctioning or shutting on and off, you might need to check its air filters. Overheating and other malfunctioning issues can occur if the furnace burners aren't cleaned out properly. The air can be restricted, and the furnace won't stay lit if it's not cleaned out.
Airtemp Furnace, No Flames
A dirty pilot flame is weak and can cause little to no flames on your furnace. It will show up as a yellow-colored indicator light, which means you need to clean the filters and repair them so that they can be used again properly and become brand new.
Conclusion 
Airtemp offers a wide variety of products and models for all its users. The brand name is known to provide dependable and efficient solutions for home comfort. Their furnaces are quite popular and feature different models. They also come with impressive warranties as well. Good luck finding the right one for you!
People Also Ask
If you still have some questions or concerns regarding Airtemp furnaces, you can look at the following frequently asked questions to get further insight into your queries or concerns. Let's go over some of the main questions asked by Airtemp's users:
Where Are Airtemp Products Made?
Airtemp's indoor systems for comfort and luxury are designed, assembled, and tested all over North America. They use the most reliable and high-quality products and materials in their machines and constantly test them at every stage to ensure zero faults or errors. 
Who Manufactures Airtemp Furnaces?
The furnaces at Airtemp are manufactured at Nortek and are sold through R.E Michel Co. Inc. since 2012. All the other aspects of the furnaces, such as assembly and designing, are done in North America, where they are also tested for quality assurance purposes.
Who Owns Airtemp?
Airtemp is essentially a subsidiary of Nortek, and it has net sales of around $2.5 billion. Its furnaces are also created at Nortek and are sold through R.E Michel Co. Inc. since 2012. It is one of the nation's leading HVAC wholesale distributors that focuses on high-quality products.
How Long Has Airtemp Been Around?
The building in which Airtemp was founded was built in 1930. Airtemp was established back in 1934, and its headquarters was the first building that had full air-conditioning installed. It was created by the inventor of Chrysler Corporation, Charles Neeson.
Why Are Airtemp Products So Popular?
The products offered by Airtemp are guaranteed to be of the highest quality. Their products are not only made from the best quality materials, but they are also energy-efficient and aim to reduce electricity bills at home. They are durable, work impressively, and have amazing warranties.
What Kind of Warranty Does Airtemp Offer?
Airtemp offers its customers a ten-year warranty for all the products it sells. It also provides a limited lifetime warranty for the heat exchanger, along with a one-year replacement on the air conditioners and heat pumps if they do not work up to Airtemp standards. However, product registration is required.
How to Light an Airtemp Furnace?
Find the pilot light, which is a small burner present at the bottom entrance of the furnace. If it is on, you will be able to see that it has a small flame. Turn off the gas furnace and wait for the gas to vent out. Once that is done, relight the pilot light with the help of the ignition button.
How Do You Change the Fan Speed on Airtemp Furnace?
In order to adjust the fan speed of the furnace, you can use the pulley on the blower driver motor. For higher or increased speed, loosen the setscrew that keeps the pulley tight onto the driveshaft. You can also decrease the speed of the furnace by turning the pulley clockwise to tighten the driveshaft.
How to Restart a Gas Airtemp Furnace?
Turn the knob of the furnace to pilot when the gas has been turned on. Then, press the reset button and make sure that the lighter's flame is close to the pilot light opening. Once this is done, the furnace pilot light will be turned on, and you can release the pressure off the reset button.
How to Remove the Filter From an Airtemp Furnace?
Open or slide the door panel to get access to the furnace's interior. You will find the filter near the area where the cool air enters the furnace. Slide out the old filter that will be visible below, and replace it with the new one. Make sure that the airflow arrows of the filter are pointing in the right direction.
How to Tell the Age Of an Airtemp Furnace?
You need to check the serial number of the furnace in order to determine when it was made. The fourth and the fifth digit of the serial number are the year that the furnace was manufactured, which will tell you how old the furnace is and when exactly it was designed.
How to Adjust the Furnace Gas Regulator in an Airtemp?
By turning the gas pressure adjustment screw in the clockwise direction, you can increase the pressure of the gas. Likewise, turning it counterclockwise will decrease the pressure. If you own a two-stage furnace, you will need to make sure that the gas pressure is set on both the low-fire and high-fire operation.
Sours: https://hvactraining101.com/furnaces/airtemp/
You will also be interested:
.
2374
2375
2376
2377
2378