Durham County sheriff requiring employees to get COVID-19 vaccine
DURHAM, N.C. (WNCN) – Durham County Sheriff Clarence Birkhead made it clear this week: his employees must get the COVID-19 vaccine, according to a memo sent to sheriff's office employees.
On Wednesday, CBS 17 obtained a copy of the letter. In it, Birkhead wrote, "today was the last day for DCSO employees to get the COVID vaccine without having to schedule an appointment."
"I am disappointed with the low compliance rate of employees taking advantage of this opportunity," Birkhead added. "I feel I must remind you this is not an option — taking the vaccine is mandatory for all DCSO employees."
Birkhead noted that employees could be disciplined if they don't take it.
He also drove the point home by mentioning "losing loved ones and coworkers to COVID."
Birkhead added, "arrestees and people showing up for court who were asymptomatic" later tested positive.
"I think it makes sense for such ruling, specifically with the sheriff's department. They are role models at the end of the day in terms of people that protect us to make the right decisions," said Durham resident Shyam Pradheep.
According to the U.S. Equal Employment Opportunity Commission, employers can require employees to get the vaccine. There are some accommodation exceptions for religious beliefs or disabilities.
"I would be in support of everyone in the office getting the vaccine and making everyone safe at work," said Vincent Gauthier, who is also a Durham resident.
CBS 17 reached out to Birkhead a for comment on Wednesday, but was told he was "unavailable."
Birkhead wrote in the letter that they are meeting with employees who signed an exemption so they can accommodate.
The North Carolina Sheriff's Association said it sent out information to sheriff's offices statewide with information regarding mandatory vaccinations.
On Thursday, Birkhead issued the following statement to CBS 17:
"I have informed all employees representing the Sheriff's Office to receive the COVID-19 vaccine. This includes employees working in the Durham County Detention Center. My office is working with the Durham County Department of Public Health (DCoDPH) and our medical provider to make the vaccine available to our detainees housed there as soon as possible.

"The Sheriff's Office has been impacted by COVID, but we continue to operate in order to serve the community we are sworn to serve. The very nature of our work requires continual human contact and interaction – be it inside the Detention Facility, at the Durham County Justice Center, or when our deputies travel throughout the County responding to calls for service. Throughout the duration of the pandemic that started 325 days ago, I have received input from my command staff while consulting with medical and health professionals across our region, state and nation. As the leader of the Durham County Sheriff's Office, I am responsible to follow the science and the resulting data.

"Since the time of the internal announcement, numbers thus far show that more than half of the agency has received the first dose and are scheduled to receive the second dose throughout the month of February. We do not have the final numbers or exact percentages right now. We are still coordinating with DCoDPH to ensure all employees be vaccinated. We want all DCSO employees to complete this process as soon as possible, but it is dependent upon the availability of the vaccine and scheduling appointments.

"There are times when tough decisions have to be made. After receiving information from a variety of sources about a challenge we have faced for almost one calendar year, this is one of those times."
Copyright 2021 Nexstar Media Inc. All rights reserved. This material may not be published, broadcast, rewritten, or redistributed.
Sours: https://www.cbs17.com/news/local-news/durham-county-news/durham-county-sheriff-requiring-employees-to-get-covid-19-vaccine/
Durham County Sheriff says staffing situation is 'dire'
DURHAM, N.C. (WTVD) -- The Durham County Sheriff's Office shut down its parking lot Thursday afternoon for a job fair.

"In my opinion, it's dire," said Sheriff Clarence Birkhead.

The sheriff said that, because of the pandemic and lower, less competitive salaries, right now there are 44 vacancies in the detention center and 17 vacancies on the law enforcement side.

"Our system is in need of reform," he said. "Obviously we understand that with what's going on across the country. So I want people who are committed to to change, who are committed to service."

Applicant Picasso Keaton was in the right place at the right time on Thursday.

"I was in the courtroom taking care of some things and I'm like, 'oh let me come down.' I'm glad I stopped by the tent," said Picasso Keaton, applicant.

Keaton said working for the sheriffs department isn't what he planned when he graduated college but it's an opportunity to make a difference.

"I love people so that's my main reason. I love giving back to the community. I'm from here. Why not?" Keaton said.

If interested in becoming a deputy, you can apply here.
Sours: https://abc11.com/durham-county-sheriff-job-fair-jobs-nc/10739184/
Property and Evidence Storage Now Secure at Durham County Sheriff
In the world of property and evidence storage, there's always something that you're not prepared for—even though time and experience tells you that on any given day, you'll be bombarded with any number of evidence pieces in a variety of shapes or sizes. In Durham, North Carolina, that "something" happens to be computers—loads of desktop computers, to be exact—the product of a state law banning sweepstakes cafes, places where people play computer games that mimic Vegas-style slots.
"We got rid of a bunch of them—but there are still a bunch left," says John Bradford, Property Officer of the Durham County Sheriff's Department. Bradford needs a court order from a judge in order to purge the computers, which hasn't come in the two and half years since the cafés were shut down throughout the state.
Durham County's new Justice Center opened in February 2013, shortly after the sweepstakes café ruling. In addition to the Sheriff's Office, the building houses the District Attorney's Office and 20 courtrooms. At approximately 320,000 square feet, the facility is a far cry from the cramped conditions of the previous building, but space was still a concern for Bradford and the department's property and evidence storage. The computers were only part of the problem—the department had been dealing with the lack of storage—and its repercussions—for many years.
Sours: https://www.spacesaver.com/portfolio-posts/success-property-and-evidence-storage-now-secure-at-durham-county-sheriff/
Durham County jail facing staffing shortage
Durham County Sheriff's Office
Durham County Sheriff's Office
Abbreviation
DCSO, DSO
Motto
"Honor, Duty and Service."
Agency overview
Formed
May 2, 1881
Employees
452
Annual budget
$34,949,195
Jurisdictional structure
Operations jurisdiction
Durham County, North Carolina, USA
Size
297.84 square miles (July 2016)[3]
Population
295,373 (July 2016)[4]
General nature
Operational structure
Headquarters
510 S Dillard St, Durham, North Carolina
Sworn officers
Civilians
59[5]
Agency executive
Facilities
Sub-Stations
2
Notables
Award
Website
http://www.durhamsheriff.com/
Sours: https://en.wikipedia.org/wiki/Durham_County_Sheriff%27s_Office
County sheriff durham
Durham County Sheriff's Office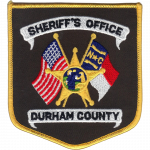 Durham County Sheriff's Office






K9 Max
Durham County Sheriff's Office, NC
EOW: Wednesday, July 11, 2018
Cause: Heatstroke
Total Line of Duty Deaths: 5
By Month
April 1
July 1
October 2
November 1
By Gender
K9 Line of Duty Deaths: 1
Sours: https://www.odmp.org/agency/1065-durham-county-sheriffs-office-north-carolina
Durham County Sheriff's Office seeing record number of detention officer vacancies
.
You will also like:
.
2345
2346
2347
2348
2349