Goodreads | Amazon US
Save Me – BTS Webtoon ★★★★★
"Those days were gone and would never come again."
A little over a year ago I fell completely in love with BTS. I love their music that they pour everything into, their dedication to never give up and always strive for greatness, and their hearts that they choose to show to their fans constantly in everything they do. Stanning BTS was one of the easiest choices I've ever made and falling in love with each of these seven humans was nothing short of magic.
Not only are they the biggest band in the whole world (who recently got their first Billboard Hot 100 #1 spot) they also give so much content to their fans! Obviously we get all their music and videos, but we also get so much behind the scenes things, along with their own shows and filmed vacations, to them just interacting with us on twitter and on weverse, to them having their own cartoon characters, and to them having their whole alternative universe!
It is really powerful and really beautiful being able to watch all of these music videos and see these pages truly come to life. They really do also incorporate so many hints and nods at the BU in all of their things, and it's really impressive. So many times while reading these pages, I could just perfectly visualize what was happening because of all of the mvs!
But basically this is a story about the seven BTS members in an alternative universe where they are not BTS. They all went to school together and met while cleaning for punishment, but they all became close very quickly. That is, until they were all forced to separate for very different reasons, but the timelines can get very dark. Yet, one member has the power to restart, and retry, and relive events to try to save them all, and allow them all to experience safety and friendship and happiness.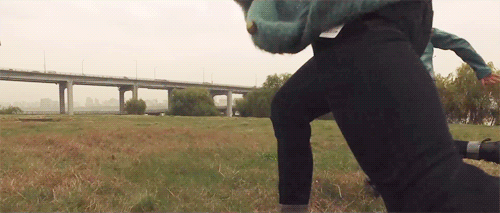 ➽ Seokjin (석진) – Jin truly has an extra heartbreaking storyline, because not only is he dealing with his friend getting taken in the past, he also lost his mother, and is trying to live his life for (and pleasing) his father who sent him away to the US.
➽ Namjoon (남준) – Joon has to work odd jobs (one being at the gas station) to try to pay his dad's hospital bills. He is from a small village, and likes to pretend everything is okay when it is not. He also has a train container that he seeks solace in and keeps the light on for the boys always.
➽ Yoongi (윤기) – A fire burned down his home, and now he is very self-destructive. He finds comfort in the piano, but is still haunted by a piano key. But music for him will always be hope.
➽ Hoseok (호석) – his mom left him at an amusement park, so he lives in and out of places but mostly the hospital. He finds love in dance, and even though he hurts his ankle, he runs away and travels for a little bit with dancers. Yet, he really is the glue and hope of this friend group, truly.
➽ Jimin (지민) – he has seizures and is hospitalized. Yet, you soon find out that the seizures aren't the only reason he is being forced to live at the hospital, but because his family wants to hide him away. Jimin loves dancing, and he can't stop thinking about Green Flower Arboretum.
➽ Taehyung (태형) – Tae is getting abused by his father who is an alcoholic. He for sure has the darkest thoughts about his father and about himself, but we soon realize that Tae also has a power of his own, and that is too see parts of things yet to happen.
➽ Jungkook (정국) – JK's father abandoned him and his mom, and how he just gets into fights and gets beat up to feel something. Jungkook is so very angry, and himself and at the world, and his chapters were favorite even though I cried every time.
"You must survive […] I must survive"

All of these boys are dealing (and trying to live with) with so much anger and hurt and abandonment. We get to see them find outlets and healing through the power of dance, and music, and art, and writing. And they are constantly reminding each other that they are good people, and that they are worth more than the horrible circumstances that are placed on them. The power of friendship and the power of finding your soulmates is something I don't even have words for. Yet, I truly believe BTS would have found each other in any universe and in all the timelines.
Overall, I love this story and I can't wait to see where it goes. BTS just give us so much, and I'm so happy I was able to reread this before The Notes, Vol. 2 gets shipped out this fall! I was screaming every time Smeraldo was mentioned. I was grinning like an idiot every time we saw white birds, umbrellas, trains, and fireworks. Hell, I even feel for Yoonkookers while reading this. So many dots, and they all just make you think about how BTS really connect everything together. Forever so thankful I live in this world with BTS and all their serotonin-inducing content.
Trigger and Content Warnings: abandonment, abuse, blood, alcoholism, loss of a loved one, self-harm, seizures, talk of suicide, hospitalization, depression depiction, mention of throwing up, and just overall very serious and sad situations that may be hard to picture BTS in. Please use caution while reading!

Goodreads | Instagram | Bloglovin' | Ko-fi | Twitch | Wishlist | Youtube
Buddy read with Maëlys, Lea, & Amy! ❤
💜 Utilize self-care: Listen to Dynamite
Like this:
Like this:
Sours: https://meltotheany.com/2020/09/12/%E8%8A%B1%E6%A8%A3%EF%A6%8E%E8%8F%AF-hyyh-the-notes-1-the-most-beautiful-moment-in-life-1-by-big-hit-entertainment/
Translate
花樣年華 HYYH The Notes 1 (The Most Beautiful Moment in Life #1) is a collection of notes that tells the story of the Bangtan Universe through the perspectives of it's various characters. It is the first book of an expected series and a piece of the puzzle that is the Bangtan Universe. Once I discovered the BU and that this book existed, I knew I had to read it and share my thoughts with you.
To briefly preface what the Bangtan Universe is, it is an story line created around the members of the K-Pop group BTS. Each member plays a character of the same name and the overall story is their connection to each other and learning to heal from their traumas and tragedies. The Bangtan Universe is told through a collection of many different forms of media, including music videos, short films, and the comic Save Me.
This book is one of the most significant pieces of the universe since it is a chronological collection of all of the "notes" that could be found through BTS albums over the years and each feature snippets of the stories for each character. It is meant to be read after Save Me because it picks up where Save Me left off in a way. So remember that if you want to venture into this universe with me.
My ultimate impression is that this book is fascinating and really well-done. It was especially nice to finally have some semblance of chronology with this universe as it is quite convoluted and mysterious when starting with the films and videos like I did. Having it all in one collection is nice and it definitely reads well as a book.
We also get more information and background on all of these characters which helps piece this puzzle of a story together. It is clear that whoever is involved in creating this universe and plot has put a lot of attention to detail which makes it so good.
While a lot of the puzzle is put together with this book, it still keeps it intriguing and is leading us into a future book (which they have already announced). I definitely still have some questions I want answered, especially with how the book ended, so I am highly looking forward to more of this story coming out.
The one downside of this book is that it is expensive and can be hard to find. Since it is tied to BTS, who has a worldwide audience of millions, they sell quickly and are considered special items which makes them more expensive. I ended up paying $45 for the English version of the book, and doing a quick search most sellers are around that price for the English version. However, if you are really invested in the story and want the convenience of these notes all in one place, I do think it is worth the $45-ish. You can also find all the notes online thanks to fans, but that is much less convenient.
The Most Beautiful Moment in Life #1 is an essential read for anyone wanting to follow the Bangtan Universe. It is also very well-written and an eye-opening piece of the mystery that is the BU. It makes me want to learn more and I am looking forward to the second book that will hopefully release soon. Definitely read Save Me before this though it will give so much clarity and depth you would otherwise miss!
Have you been following the BU? Share your spoiler-free thoughts in the comments below!
Images are from BU related short films, trailers, and music videos
---
by Michelle | A Geek Girl's GuideCategories: Book & Comic Reviews, Books, BTS, ReviewsTags: bangtan universe, book, BTS, feature, geek, geeky, review
Sours: https://ageekgirlsguide.com/2020/06/25/the-most-beautiful-moment-in-life-1-review/
Bookstagram
花樣年華 HYYH The Notes 1 by BigHit Entertainment
Series: The Most Beautiful Moment in Life, #1
Published: 2019 by beORIGIN Co., Ltd.
Genre(s): Young Adult, Contemporary
Pages: 230
Format: Paperback
ISBN: 9791196577018
Goodreads
Official Big Hit Shop
---
---
If you're hoping that 花樣年華 HYYH The Notes 1 (henceforth shortened to 'The Notes 1') will have be a happy ending that finally ties everything together, then put that expectation away because this is just The Notes 1. It's not the beginning beginning of the ride (number-wise, the webtoon Save Me is the predecessor) and it definitely wont be the end too. Why am I starting off with this first? Because I was an idiot who hoped for the aforementioned ending.
Anyway, if you're thinking of reading this book as a non-ARMY (a.k.a. a non-fan) or as someone without any prior knowledge of BTS' music videos, the webtoon and such, The Notes 1 will be confusing. The characters pretty much blend together because there's no focus on making them their own entities. You're expected to already know who they are, their personalities, so on and so forth.
Moreover, the execution of the story is in the form of notes (as referred to in the title) and unfortunately, this form does not lend a hand in solid character building and a more 'emotive' narrative. The story can get confusing—even to ARMYs—as there are jumps between POVs and the 'time' passes quickly. It was initially tough for me to get into this book because of the aforementioned. Nevertheless, considering that notes are "a brief record of points or ideas written down as an aid to memory", this form of narrative is effective in that manner.
That aside, I found the English edition of The Notes 1 linguistically interesting. I assume that it's translated from the Korean version of the book, thus resulting in the usage of certain words and phrases such as "I bent my steps". I don't think I've entirely understood what is meant, but the way English is used as a language here is still interesting.
All in all, Big Hit has given us ARMYs a little more depth to the Bangtan Universe in this book and that "little more" is still as heartbreaking as the "little" we have been previously given through the music videos, short films, high light reels and such. I've been told that some of the 'old' notes included in albums have also made a reappearance in this book, but that is understandable since we need all the pieces to put a puzzle together.
---
| BOOKSTAGRAM | GOODREADS | SIX WORD MEMOIRS |
Sours: https://snowwhitehatesapples.wordpress.com/2019/04/01/%E8%8A%B1%E6%A8%A3%EF%A6%8E%E8%8F%AF-hyyh-the-notes-1-by-bighit-entertainment/
BTS (방탄소년단) 화양연화 on stage : prologue
HYYH The Notes Book 1 Summary
This page contains summaries of the Notes that appear only in HYYH The Notes Book 1 (and do not appear in album Notes). Some of the information overlaps with album Notes, and other information is only in the book. You can purchase the book from the Weverse Official Shop. This page is meant to be a resource for those who do not have access to the book and want to catch up on the story, or for anyone who wants a refresher.
If you're looking for a specific date, use CTRL +F or CMD + F to search. For more BU and HYYH Note resources, click here.
content warning: some sensitive subjects are covered, including abuse, suicide, and homicide.
October 10 YEAR 9 - Seokjin
Some scary looking men come to Seokjin's school looking for the son of Mr. Choi, who is Seokjin's friend. They push the teacher out of the way, and Seokjin grabs his friend's hand and they run. They hide from the men and eventually go back to Seokjin's house, where Seokjin has to sneak his friend in. His mother barely speaks to him before he goes to his room and opens the window for his friend. Seokjin's dad comes home and he tells his friend not to worry because his dad never comes in his room, but this time, his dad does. He sees the boy and tells them someone is there for him. One of the scary men from before is there, and he starts to take the boy. Seokjin asks his dad to stop him, but Seokjin's father just stops him by harshly grabbing onto his shoulder and telling him to be a good kid. Seokjin gives up and apologizes to his dad, and the man takes his friend away. The next day, the teacher says that student transferred to another school.
July 21 YEAR 12 – Seokjin
Seokjin sits outside the airport in the car with his father's driver. His father was supposed to come see him off before he flies to L.A. Seokjin says he's always been alone because his father was always busy and his mother was indifferent. He says his mother passed away not long ago, and his father told him not to cry. His father decided to send him to his maternal grandmother's house in L.A. Seokjin's father doesn't show up at the airport, so he has to leave alone.
June 21 YEAR 16 – Namjoon
Namjoon works a part-time job hanging up flyers as a middle school student. He rushes around trying to get the flyers up so that his boss won't be angry. He's worried about getting fired. He says his mother quit her job at a restaurant last week, and they really need to pay his father's medical bills as well as the overdue electricity and gas bills.
September 11 YEAR 17 – Jungkook
Jungkook remembers his father leaving when he was seven years old. He overheard his father saying he couldn't bear it any longer and that he wanted to leave. His mother asked him not to leave and asked him about Jungkook. As he left, Jungkook's father said, "I'm completely empty, and there's nothing I can do for Jungkook." In the present, Jungkook says he waited ten days for a birthday card, but it never came. He looks at cards from previous years, and his mother scolds him for thinking a card would come. Jungkook says, "I was the world that was too heavy for him to bear—that world that he gave up on. A child who can never be the reason to endure it all. That was me."
March 12 YEAR 19 – Jimin
Jimin says he's been transferred to several different schools because he's been in and out of the hospital. The kids at his new school ask him why he's there, when he lives farther away. He doesn't answer them. Jimin goes to the storage classroom that he's supposed to clean as punishment for being late to school. He hears other people in the storage classroom, the other boys he got in trouble with for being late. He starts to turn around, but Taehyung appears and asks if he's going in. He goes in and says there are seven of them. "Nobody asked questions. We just listened to music, read books, danced, and fooled around. It felt as if we'd been hanging out together forever."
June 12 YEAR 19 – Jungkook
All seven of the guys arrive at the train station by the sea and go down to the beach. Jungkook says he's still awkward at expressing his feelings, so he still feels out of place around the others. Hoseok asks if they want to walk to a rock—it's a rock he looked up online, where you stand on top of it and yell out your dream so that it will come true. It's a long walk, so Yoongi declines, saying he doesn't have a dream anyway. Taehyung says he wants to go.

They walk through the blistering heat to get to the rock. Jungkook recalls how he previously asked the others what their dreams were. Seokjin wanted to be a good person, Yoongi said it was okay not to have a dream, Hoseok wanted to be happy, and he can't recall what Namjoon said. He questions why they are walking to this rock when none of them really have dreams to work towards. Yoongi asks him what his dream is, and Jungkook says he never thought about it. Then Jungkook asks what a dream even is, and Yoongi says he guesses it's something you want to achieve. Hoseok reads off the dictionary definitions for "dream" and they talk a bit about those. "That's weird. How can something that you want to achieve most in your life and something that is unlikely to come true both be called a dream?" Yoongi says.

Jungkook looks at his nails, which he had been biting, and notes that he had a habit of hurting himself since he was a child. He remembers slicing his finger on a knife, and how his mother took him to the doctor but didn't take care of him when they got home—she was like that after his father left. Jungkook admits to purposefully pressing his wound in order to feel pain. "It sometimes hurt so much that I was close to tears. But it also helped me feel awake again. Even now, I sometimes feel hollow. Everything seems meaningless and all the energy drains out of me."
They wonder why they can't find the rock, and Jimin finds an article on his phone that says a construction company planned to build a luxury resort there, and they blew the rock up because it blocked the view. They're all a bit let down, but they try to brush it off by saying things like "We didn't have any dreams in the first place" and "It's a luxury for us to dream."

The loud sound of a drill interrupts them as construction resumes. Jungkook asks Yoongi: "Is the world tough for you too?" but Yoongi can't hear him. He tries again: "Do you want to give up on this world too?" Yoongi says something, but Jungkook can't hear him. Then, they all shout out their dreams towards the sea, but they can't hear each other. The drill stops abruptly and they all rush to stop yelling, and the only word Jungkook can make out is "please" from Seokjin. They all laugh and then Seokjin says they should take a photo. They take a photo with the sea as the background, and Seokjin later gives it to Jungkook when he asks for it, after writing June 12 on the back. He tells Jungkook his dream will come true.
December 17 YEAR 21 – Namjoon
Namjoon's family has moved to a rural village. When they moved, they brought very few possessions, only needing a hospital for his father and a place where Namjoon could work without a high school diploma. He works as one of the village's delivery boys, and there was a lot of competition between all the young men in the village looking for part-time work.

Namjoon recounts his competition with a boy he calls "Taehyung" because the boy reminded him of the Taehyung he knew. On a snowy day, Namjoon volunteers to make deliveries up the mountain, which could prove dangerous. He ends up slipping while riding the old motor scooter down the mountain. He falls off and the bike almost doesn't start again. It finally starts and he realizes he's got a cut, but he's only slightly injured. When he gets ready to make the next delivery, "Taehyung" stops him to ask for a favor, but Namjoon's phone rings. His father fell while trying to walk on his own, and his mother asks him to take his father to the hospital. Namjoon, though angry, decides to go back home. He gives "Taehyung" the key to the scooter and takes his father to the hospital.

The next day, Namjoon learns that "Taehyung" had a fatal accident while driving the motor scooter down the mountain. He visits the spot and sees the white outline where his body had been and thinks about how it could have easily been himself instead of "Taehyung." No one in the village really seems affected by "Taehyung"'s death except for his family. Namjoon ends up being the one to do future deliveries in the snow since no one wants to. He overhears someone at the mountain village say that maybe "Taehyung" would have been fine if it hadn't been for the calcium chloride that was scattered on the road—that had probably caused him to slip. Namjoon feels guilty for surviving alone and also feels responsible for the accident, because he had been the one to put the calcium chloride there, to try and prevent himself from having an accident in the snow the next time he made a delivery.

Namjoon takes the bus out of the village and runs away from everything plaguing him. He recalls his father telling him "Go Namjoon, you must survive," when he was helping him back from the hospital once. He tried to ignore it, but he ended up on the bus back to Songju.
March 2 YEAR 22 - Hoseok
Hoseok says he graduated from high school in February but that didn't change much about his life. He notes that he saw Seokjin during summer vacation, but he left him alone since Seokjin seemed to be ignoring him. He says Taehyung started ditching school after Namjoon disappeared and has been in and out of the police station. He also notes that Jungkook must be getting into fights because he always has cuts and bruises on his face. He wonders if he did something wrong. Someone comes into the store, and he says it's someone he knows.
April 11 YEAR 22 – Seokjin
Seokjin watches from a distance as Hoseok enters Namjoon's container, then Yoongi, Jungkook, Taehyung, and Namjoon. He says someday they'll all be together again, but now is not the time. He turns his car around and leaves. In a separate note from this day, Seokjin drives to Namjoon's gas station, thinking about how he knows what he has to do, but that he's still scared. He worries whether or not he can fix everything. He drives up to Namjoon, rolls down the window, and says "long time, no see."
April 11 YEAR 22 – Taehyung
Taehyung leaves his home while his father is asleep and walks to Namjoon's container. It's early in the morning, and no one is out yet. He talks about a dream he had, which he says must just be a nightmare. He says in the dream, the container was on fire, and he saw bloodstains and Namjoon lying dead on the floor. Then, he wakes up—it seems it was all dream, and he never left the house. He says his palm hurt suddenly, so he holds it under cold water.
May 2 YEAR 22 – Seokjin
Seokjin is nervous, saying he's repeated this many times. He thinks about how Yoongi must be drunk now, contemplating reasons to live or die. He wonders how Yoongi sees himself and the world, since he keeps trying to destroy himself. Seokjin wants to save everyone, and says "No one deserves to die, to despair, to be suppressed, and to be despised. On top of that, they were my friends." He thought originally he just needed to put in a lot of effort and figure out who he needed to save and from what.

He says Yoongi is hard, because he changes the time and place of his suicide attempts. He admits he followed Yoongi once for hours, trying to figure him out. "I once heard that hope had wings," Seokjin says. He says it's a little bird with wings, and then talks about how a bird flew into Yoongi's workroom. The bird flew in when Yoongi was standing in the middle of the room with his lighter, after having covered everything in gasoline. Yoongi doesn't go through with his plans, and Seokjin presumes it's because of the bird (which he set food and water out for).
Seokjin realizes that he needs to give Yoongi a reason to stop destroying himself. He realizes he needs help, because the person to "share [Yoongi's] scars and desires" isn't himself. He recalls a voice telling him that he can't do this alone. He realizes, when he thinks back to that day at the beach when they looked for the rock, that Jungkook and Yoongi had the same look in their eyes. He sets it up so that Jungkook will go to Yoongi's workroom—it works, as Jungkook goes, despite Yoongi telling him to go away at first. Jungkook goes every day.

Seokjin watches secretly from his car as Jungkook approaches. No one knows he's back except Namjoon. Namjoon told him the others would be excited, but Seokjin wants to wait for the right time, when they're all together. "I had to connect the dots, one string with another, closely observing the others, to get them to save one another without realizing it," Seokjin says.

Jungkook stands outside of Yoongi's workroom, and Seokjin recalls how it must be hard for Jungkook, and that once, Jungkook gave up on Yoongi, and Yoongi tried to kill himself. When Jungkook goes inside the workroom, Seokjin hears a crash and then sees Yoongi come out with a busted lip. He knows Yoongi is heading towards a motel, and wonders if Jungkook saw the photo from the beach that Seokjin previously planted in Yoongi's workroom on the mirror. Jungkook comes out, looking for Yoongi. Seokjin says he has to leave a clue to get Jungkook to find Yoongi, so he leaves a bloody tissue outside the motel. Jungkook goes inside to find Yoongi, and Seokjin hopes it works.
May 10 YEAR 22 - Hoseok
Hoseok says he collapses due to narcolepsy everywhere, whether at work or on the street. He can't count to ten. When he blacks out, he always dreams of riding the bus with his mother. He says he has finally realized that his mother left him (and that he was 20 when he realized this). When his mother turns to look at him in his dreams, that's when he wakes up and sees the lights on the hospital room ceiling. It's the same this time, and he wakes up in the hospital with a mild concussion.
May 11 YEAR 22 – Jimin
Jimin is in the surgery ward after having been in the psychiatric ward for a long time. He recalls how upset he was when he was first hospitalized at 8 years old, how he cried and pleaded with his mother to take him home. But she didn't come. He was found unconscious at the Flower Arboretum and taken to the hospital, and his parents didn't ask him anything. When he developed seizures, they also didn't ask him anything. They would make Jimin transfer schools each time he got out of the hospital because family reputation mattered to them, and it was not acceptable to have a son with a mental illness. He recalls the day he had a seizure at the bus stop with Hoseok. He ended up here in the hospital and recalled that day at the arboretum when he was a kid. He had another seizure and was sedated. He says his life at the hospital is peaceful, and he was fine with it until he met Hoseok again. He wakes up and finds Hoseok in the patient bed next to his. He avoids Hoseok the entire day, and even sees the other guys from a distance when they come to see Hoseok, but he doesn't go to them. Later that night he talks to Hoseok in their room and confesses that he's been in the psychiatric ward and will soon have to return. He says he might be a dangerous patient. Hoseok just responds that he himself is narcoleptic, and he isn't dangerous, so why would Jimin's seizures be any different?
May 15 YEAR 22 - Jimin
Jimin notes three days have passed since Hoseok was discharged. He says he watched him leave from afar, seeing the world beyond the door, but he couldn't make himself go towards the door. Another patient rushes past Jimin and shoves him, making him fall to the ground. He realizes that he has now crossed the invisible line he couldn't cross before. The other patient escapes outside while a nurse chases him, and Jimin takes another step. He knows there's only three more steps to the door, but he can't do it. He turns around and goes back to his room. He recalls the other day when someone called to him from the emergency exit, but he didn't know who it was. He went there and saw Hoseok calling after a woman he thought was his mother. He prevents Hoseok's fall and they go back to their room together. That's when Hoseok says they should leave and that he'd come back for Jimin. Now, Jimin is set to go back to the psychiatric ward the next day.
May 16 YEAR 22 – Hoseok
Hoseok talks about being his true self at home, and that he never collapses from narcolepsy while he's there. When Jimin left the hospital, he came to Hoseok's house instead of going to his parents. Hoseok wonders why Jimin didn't go home, but didn't want to ask. He also thinks about how he never went out of the burger shop to ask his friends where they were going when he saw them pass by. He wonders where Jungkook was going with his wounds, where Yoongi's workroom was, why Namjoon left school, where Taehyung learned graffiti, and realizes there's a lot he doesn't know about them. Hoseok points out a supermarket near Namjoon's gas station, then points out the clover-shaped sign behind it and says he grew up in the orphanage to the left of that sign. He then admits to Jimin that his narcolepsy is fake. Jimin is surprised, and Hoseok explains that he didn't do it on purpose, just that he "must have ignored that there was a way for me to be OK." Internally, he says he didn't have the "courage to be honest" because that meant admitting he didn't have a mother. He says he didn't ask the others about their problems because he had been lying to them.
May 20 YEAR 22 – Seokjin
Seokjin watches Taehyung's house, waiting for Hoseok and Taehyung to arrive. He sees them arrive and stop at the alley, Taehyung telling Hoseok he can go home. Hoseok continues to follow him up to the door, where he then leaves as Taehyung goes inside. Seokjin calls Hoseok the moment Taehyung starts to open the door. Seokjin asks Hoseok to call Taehyung, but Hoseok says he just saw him. Seokjin tells him he's planning a trip to the beach for all of them, and wants to know if Taehyung will come. Hoseok says of course he would, but Seokjin presses him to check with Taehyung, and then hangs up quickly. Hoseok is confused, but goes into Taehyung's house through the open door.
May 22 YEAR 22 – Jimin
Jimin looks around their lodging, seeing the table, chairs, and dishes scattered around in disarray. Hoseok tells him they should go, and he notes that there were seven of them, but now there were four—him, Hoseok, Yoongi, and Jungkook. They walk past the observatory, and Jimin recognizes it's the place they came to when they first came to the beach together. He starts to ask Jungkook about it, but then sees he's heading off quickly on his own. Hoseok tries to call to him, but Jungkook appears not to hear him. They reach an intersection and Jimin must either go left to get to the train station, or right to take the bus home. He knows he has to go back to his parents someday, and he resolves to do it now. He tells Hoseok he's going home, and turns right.
May 22 YEAR 22 – Jungkook
Jungkook wakes up and is at the beach with the others. They play around, having all met up again after getting Jimin out of the hospital. They recall the first time they went to the beach together, on June 12, years ago. Taehyung asks if the observatory had been there the last time they were there, and Jungkook responds that he doesn't think it was.
May 22 YEAR 22 – Taehyung
Taehyung recalls seeing all of this in his dream. He saw them all together at the sea and himself up on the observatory. He remembers looking down at the others and then jumping off. Jungkook noticed Seokjin climbing up the observatory. The others wave at him as he looks like he's taking a photo, but Taehyung just looks at him, remembering that everything was the same in the dream, except that he was up there instead. Taehyung notes that the wound on his hand hurts sometimes, like it does now, and he wonders if it's because it's punishment for all of his wrongdoings.
May 22 YEAR 22 – Seokjin
Seokjin thinks about how they finally got here, finally reunited after all the trials and errors. He feels uneasy because he has something to confess and hasn't been able to do it yet. He says that after dinner, he tells the others he needs to say something, but only Taehyung is looking at him. Seokjin recalls how Taehyung had confronted him a few days ago and asked him about his dream. He asked him if he knew what it meant, and Seokjin had denied it. Seokjin doesn't want to tell him the truth, that it's not a dream and that he had in fact killed his father many times. Seokjin finally gets the attention of the others and starts to speak, but Taehyung cuts him off. He asks if Seokjin is talking about the time he ratted them out in high school, or how Yoongi got suspended because of that. Namjoon tries to stop Taehyung, but is unsuccessful. Seokjin apologizes to Yoongi and Taehyung begins to speak again.
June 13 YEAR 22 – Jungkook
Jungkook's in the hospital and Jimin and Hoseok are there to visit. They tell him he should have called. Jungkook says he's fine, but really, he almost died. He was unconscious for ten days. He isn't sure he can trust his memories, since it's all really jumbled.
June 13 YEAR 22 – Hoseok
Hoseok leaves the hospital room because he felt like he was about to cry. He just heard of Jungkook's accident that afternoon, when he was at work. He asked a student about Jungkook, and the student told him he was in an accident and had been absent for twenty days. Hoseok called Jungkook, but he didn't answer, and there were no new messages in the group chat. He wonders if the accident happened the night they all went to the beach. Hoseok sends a message that Jungkook was hurt, but no one reads the message at first. He ends up at the hospital to visit Jungkook with Jimin, and says the other four have not read the message yet. Jimin talks to Jungkook about how he joined the dance crew about two weeks ago. Taehyung calls Hoseok then, sounding as if he had been crying.
June 13 YEAR 22 – Taehyung
Crying, Taehyung calls Hoseok to ask how Jungkook is after his shift at the convenience store. Taehyung says he's coming to the hospital, but when he gets there, he hears Namjoon and Seokjin talking. He sits outside in the hallway instead and thinks about how the nightmares of Yoongi dying, Jungkook falling, and Hoseok being in despair had stopped. He thinks they stopped after their time at the beach, but now he had a different nightmare: Seokjin crying, scattered blue flower petals, and someone's blood. He wasn't ready to meet Namjoon or Seokjin yet, so he leaves.
June 13 YEAR 22 – Namjoon
Namjoon says he arrived at Jungkook's hospital room in the middle of the night. He says Jungkook should have asked why the others fought that night, why they left, and why they didn't come back. Namjoon says he's the same because he didn't tell Jungkook why he left without saying anything and he didn't ask Seokjin what problem he had with Taehyung. He goes back to his container, which he hasn't been back to since they went to the beach. He wonders if he's avoiding Taehyung and thinks maybe he is because Taehyung is emotionally exhausting to confront. He thinks that if Taehyung and Seokjin hadn't fought, if he himself had stayed with the others, or if anyone had gone with Jungkook, then he wouldn't have gotten into an accident.
June 15 YEAR 22 – Yoongi
Yoongi wakes up after a dream. He had been staying up all night to work on music. In the dream, he roamed around in fog, following a whistling sound. He arrived at the garden of an apartment complex and found the half-burnt piano key. As he reaches for it, his dream shifts and he's standing in his workroom, watching himself and Jungkook play the piano. Then, he's walking home with Hoseok from the beach with the piano key in his pocket. The dream is disjointed. Yoongi says it's hard to work on music and he's not used to working with a partner. He talks about the woman who is his music partner; he says she took his lighter and gave him a lollipop instead, nags him, and shows up whenever she wants, but her performance and critiques are impressive. They practiced together the previous night and she told him they were meeting at the hospital the next morning. Yoongi never agreed to it, but he was supposed to answer her call. He previously turned off all notifications for all chat apps. Yoongi worked through the night. He checks his phone, and she hasn't called yet. Then, Jimin calls him. He suddenly remembers another scene from his dream, where the house was on fire and his mom was saying "If I hadn't had you… If you hadn't been born…" Next, he's on his way to the hospital. He sees Jungkook through a crack in the door. He recalls how Jimin had just told him how Jungkook almost died that night they came back from the beach. Yoongi is suddenly overwhelmed by images and sounds like the fire in the drum at the construction site, his mom's unlit room, the piano sounds, and imagining Jungkook lying on the ground after his accident. He starts to spiral and think how Jungkook would have been fine if Yoongi had ignored him when he was at the music shop playing the piano, or if Yoongi had died in the fire. He's overwhelmed with the sounds he hears and runs down the hallway. He leaves the hospital.
June 15 YEAR 22 – Jungkook
Jungkook wakes from a dream of the traffic accident. He gets up and uses his crutches for the first time. He sits on a bench and opens his sketchbook. The doctor comes over and tells him how it was a miracle he survived and recovered. A girl that Jungkook met yesterday comes over and asks him questions as he's trying to draw what he saw in his dream. Then, he hears a familiar song that he thought he heard Yoongi play before. He goes over to the stage and sees a lighter hanging on the guitar with the initials Y.K.
July 3 YEAR 22 – Jimin
Jimin says Hoseok has been in a bad mood since they visited Jungkook. He talks about joining Just Dance after they came back from the beach, and how Hoseok brought a friend from the orphanage. Jimin says, "she was the only person who could make him laugh when he was in that mood." Jimin practices alone in the studio. He used to dance, but it was hard to keep up with it due to his hospital stays. He wants to dance like Hoseok. He thinks back on how he went to his parents' house the day he left the beach. He went inside, and no one came to greet him. He told his parents, who were watching TV, that he wasn't going back to the hospital. His mother asks where he had been, and he says he was with his friends. His father tells him to wash up and go to bed, and that they'll figure out what to do with him later. Jimin resolves that night to find out what he wants to commit himself to, and that he will become good at it. Back in the present at the studio, Jimin keeps practicing, wanting to be an "equal" rather than "not bad."
July 7 YEAR 22 – Hoseok
Hoseok recalls carrying the girl to the hospital while she was unconscious. He slightly injured his ankle while carrying her, but he didn't think much of it. When he returned to the dance studio, Jimin was waiting for him to see how the girl was. Hoseok didn't worry about his ankle and just put a pain relief patch on it, but it ended up swelling. He needed to be on it all day at work and during dance practice, so it didn't heal well. While at the hospital with the girl, he accidentally dropped her bag and saw a plane ticket inside, meaning she must have gotten the spot she auditioned for on the international dance team.
July 10 YEAR 22 – Taehyung
Taehyung is running through his neighborhood, evading the police. He recalls that he picked up the spray cans again because of one girl. He met her at the convenience store while she tried to steal food. He empathized with her, saying that he knows what it feels like when you don't belong anywhere and are afraid you're responsible for everything bad in your life. He says they saw each other sometimes after that, but they never did anything special. He showed her how to spray graffiti. He recalls that he hasn't been in touch with Namjoon since he saw him at the hospital, but he did go by his container a few days ago, while walking around outside to get away from his dad's drunken temper. He says he wanted to go in, but he couldn't do it. The police catch up to Taehyung, and he's in a dead-end street. He ends up surrendering, coming out with his hands up.
July 14 YEAR 22 – Seokjin
Seokjin meets Namjoon for drinks after Namjoon's shift at the gas station. Namjoon had called him, but he doesn't say anything at first. He says nothing's wrong, just that his life never changes, and he can't do anything for anyone, so he can't meet with Taehyung or visit Jungkook again. Later, after a few drinks, Seokjin asks Namjoon why he defended him when Taehyung called him out at the beach. Namjoon instead asks why Seokjin did what he did in high school. Seokjin blames the alcohol for why he confided his secrets, telling Namjoon that he'd never felt "the warmth of a family" and struggled with his mother's death, his childhood in LA at his maternal grandparents' house, and his father's coldness when he came back. Namjoon says that he's heard Seokjin's story now, but the others are still waiting to hear it. Seokjin leaves and wanders around a bit. He wonders if anyone would believe him if he told them the truth, including Namjoon. He sees graffiti and thinks about how he saw Taehyung the other day from afar, as he worked in the convenience store. He wonders how he can reconcile with Taehyung and notes that the future looks bleak.
July 16 YEAR 22 – Hoseok
Hoseok ends up in the hospital to get a cast on his ankle, and Jungkook comes to see him. Jungkook mentions that he's due for a check-up next week and he can go home if everything is well. Hoseok decides to throw him a party, like they did for Jimin. As Hoseok leaves, Jungkook asks him if Seokjin ever talks about "that night" and if he has ever said anything about seeing him. Hoseok isn't sure what he's talking about. Jungkook asks Hoseok if he thinks of himself as a good person, and Hoseok contemplates that as he leaves.
July 24 YEAR 22 – Jimin
Jimin is sitting in the container with Taehyung and Jungkook. He says Seokjin hadn't showed up even though he said he would, Namjoon couldn't come until after his shift, Hoseok had to leave for work, and no one could get a hold of Yoongi. Jimin says they've been this way since getting back from the sea. He thinks that maybe it's inevitable, since they all have their own problems now. No one reaches out to anyone else or keeps up with how the others are doing. Jimin is focused on proving to his parents and himself that he's okay. Jungkook gets up to leave, and Jimin goes towards the bus stop as Taehyung and Jungkook go in the opposite direction.
July 24 YEAR 22 – Taehyung
Taehyung rushes up to his house where there are police cars parked outside. His sister says it's not bad, no one was hurt. The cops check everything out and then leave. Taehyung thinks about how he dreamed about killing his dad a lot, and how he almost stabbed him once in reality. He says from then, he started to sympathize with his dad, even though he didn't want to. One of the cops had told him that they should thank the lady who called the cops, because she must be worried about them.

Taehyung asks his sister if she keeps in touch with their mother. She says she doesn't know an address or phone number; she only knows the general area she lives in. Taehyung says he wants to ask her why she left and why she appeared again.

Taehyung starts walking even though it's midnight. He notices Jungkook following him and tells him to go away, but Jungkook keeps following him. Taehyung stops on an overpass and Jungkook tells him they've been walking for an hour. He asks Taehyung where they're going and Taehyung responds he needs to tell his mother something. Taehyung begins to wonder if he's really going to do this, since he doesn't know where she lives and his rage has now subsided.

When they reach a more populated area, they sit outside a convenience store with ramen. Taehyung goes inside to buy drinks and comes back to Jungkook staring at a man in a khaki overcoat eating Taehyung's noodles. Taehyung is surprised and also scared. The man has dirty gray hair and a scraggly beard. A troublemaker comes out of the shop and shoves the man while another trips him. This causes him to push the table, knocking over Jungkook's ramen and splashing him with the broth. Taehyung shouts at the men that they should apologize for making the mess. They sneer at him and he lunges at them. They fight, and Jungkook steps in to stop it, but he gets pulled in too. When they hear sirens, they all scatter.

Jungkook follows Taehyung, and a passing car's mirror brushes up against Jungkook. He sinks to the ground. Taehyung says they should go back, especially since Jungkook's leg appears to be hurt. He helps him walk somewhere to watch the sun rise as they wait for the buses to start running. While they wait, Taehyung tells Jungkook that he followed his mother the night she left them. His father had beaten his mother, his sister, and Taehyung really badly. That night, she left and Taehyung followed her for a long time. Taehyung admits he doesn't know why he came this far this time. Jungkook tells him he's sorry, and Taehyung fusses that he has nothing to be sorry for. Taehyung says he is the one who should be sorry for making him come all this way. He tells Jungkook he's a good person and it's not his fault. They get on the bus and head home.
Taehyung thinks about how his mother had stopped walking and stood still, so he could have caught up to her if he wanted. He could have cried or thrown a tantrum, but instead, he just turned around and went home alone. Jungkook points out the man from before, and they see him walking alone.
July 24 YEAR 22 – Seokjin
Seokjin goes into a conference room with his father and others. There's a presentation pulled up titled "Masterplan for Redevelopment of Downtown Songju." He knows Jungkook's discharge party must have started, and he was going to call the others, but his father began to speak. In the car on the way there, his father had asked him if he still hung out with his "so-called friends." Seokjin realizes it's not a real question, but rather an attempt to belittle them and suggest that Seokjin should cut ties. His father tells him to learn as much as he can because he'll be spending a lot of time there, and he'll soon "grow into an adult worth his salt." He tells him not to waste his time on nothing and says he speaks "from experience."
July 25 YEAR 22 – Hoseok
Hoseok runs into Yoongi as he leaves the hospital. Hoseok had been scolded by the doctor, who told him he may hurt his ankle permanently if he doesn't take better care of it. Hoseok sees Yoongi drunk and staggering at a crosswalk. He says Yoongi doesn't recognize him as he goes past. Hoseok remembers how he went to Yoongi's workroom two days after he visited Jungkook in the hospital because he couldn't get a hold of Yoongi. He knocked and kicked the door, but no one answered. Hoseok talks about how he's known Yoongi since middle school, so he understands what he went through with his mother's death. Hoseok had tried to be a good friend to him, but now he realizes that Yoongi doesn't care about any of them, not even Jungkook, because he didn't show up to the hospital. Hoseok looks back at Yoongi and sees him lying on the ground in front of a vendor's cart. He goes over to yell at Yoongi, asking him when he's going to stop behaving like this, and whether he thinks he's the only one hurting. He asks him why he didn't go to see Jungkook. After he finishes his rant, he tells him "It's time to stop running away. If you're going to run away again, don't ever come back." He walks off, though he thinks he hears Yoongi call out to him. Hoseok decides not to blame himself for things that go wrong any longer; he resolves not to live like that anymore.
July 25 YEAR 22 – Yoongi
Yoongi wakes up in the middle of the night somewhere outside where it's raining. He recalls what Hoseok told him about never coming back if he's going to run away again. He thinks about how he doesn't remember what happened after leaving the hospital, just that he was staggering around for who knows how long. Then, he saw Hoseok, and he thought maybe Hoseok could help him understand his own confusion and fear, even though he couldn't understand it himself. He says that instead, Hoseok pretended not to see him and looked away. Yoongi recalls Hoseok asking him if he knew what he meant to Jungkook, and Yoongi says of course he does. He reasons that may be why he couldn't go in to see Jungkook, because he's worried he'd hurt him, since everyone close to him gets hurt. Yoongi looks at the mountain trail before him and decides to go deeper into the forest. Due to the cold and fatigue, Yoongi thinks he might be destined to die on that mountain trail. He contemplates how it may be for the better, since he'd hurt others and ignored them. He thinks about death a lot. Then, he hears a piano melody. He says it's the melody he was working on and that it was missing something. He tried to walk closer to it, still wondering what difference it would make if he could finish that piece. After walking around for hours, Yoongi stops and says the melody combines in his head with the composition he had been working on. He says it's a combination of many emotions. He recalls playing the melody for Jungkook, who told him it was nice. He also recalls other various memories and says that his piano was always beside him during happy moments. Even though the happiness always went away, those memories were true. Yoongi decides that he wants to complete the piece, mainly just because he wanted to express his emotions, pain, and fear in the music. He realizes he didn't wander deep into the woods and is now back where he started.
July 28 YEAR 22 – Jimin
Jimin goes looking for Hoseok because it's been four days since he came to dance practice. He checks the restaurant, but the workers say he's on sick leave for about three weeks. Jimin rushes to Hoseok's house, but he's not there, so he sends a message to the group chat. Hoseok doesn't respond.
July 28 YEAR 22 – Yoongi
Yoongi suffers from chills and sickness for two days after returning from the mountain trail. He doesn't remember much. He goes to get an IV and tries to eat, but can't. He sees Jimin's message to Hoseok in the chat and notes that no one responds. Yoongi recalls how Hoseok had yelled at him the other day and says that it's not the first time Hoseok got angry at him. He feels that he let him down, and he says that even though Hoseok would get angry at them, he never went silent. Yoongi says Hoseok always made it so he could come back when he went astray, but this time it seemed like he'd never do so again.
August 7 YEAR 22 – Namjoon
Namjoon goes back to his container home and turns the light on. He pulls down a flier that says there will be redevelopment. He notes that they always say that, but then the redevelopment never happens. After he visited Jungkook in the hospital, he's been coming back to the container every night instead of staying in the small room at the gas station. He says no one else had come to the container, and that everyone must part ways at some point. He wonders if it was just their time to part. But regardless, Namjoon wants to keep the light on so that in case any of the other guys still want there to be an "us," they'll know they can come there.
August 11 YEAR 22 – Taehyung
Taehyung comes out of the convenience store after his shift and sees the wall where the girl had drawn her first graffiti. He says he hadn't seen her since he gave himself up to the police when they were both in the alleyway. He recalls the day he went to find his mother and how it felt like he was giving up on something he shouldn't give up on. Taehyung notices writing scratched under the X that reads "It's not your fault." Taehyung believes it's the girl's writing, and that it means not to blame himself, because he's not the reason she left, or the reason that bad things have happened. He keeps repeating that phrase to himself. He arrives in front of his house and hears his father's heavy breathing and alcohol bottles moving around. Repeating the phrase to himself again, he goes inside.
August 12 YEAR 22 – Hoseok
Hoseok arrives back in Songju. He thinks about how he left Songju three weeks ago because he couldn't work or dance. At that time, he had checked his phone and saw no messages from the other guys. He decided he didn't want to contact them first, because he always contacted them first. He assumes Yoongi won't even remember what he said to him. He doesn't regret it because he believes Yoongi needs to stop pitying himself. On a whim, he packs a bag and takes a train out of Songju.

He ends up in a larger city and gets a room at a guesthouse. He wanders around the first two days, and on the third day he ends up at a place where dancers are rehearsing. He watches a man dance and feels many emotions from his performance. A staff member asks him to leave because outsiders aren't allowed in rehearsals, so he goes back to the guesthouse and thinks about how different a live performance is from a YouTube video. He receives Jimin's message. He decides he doesn't want to respond and notes that people read the message, but no one else sent a message either, so the group chat becomes quiet.

Hoseok watches the rehearsal the next day secretly, and then he comes back for the performance the next day. He notes that the man he saw at rehearsal didn't perform. Later, Hoseok helps the staff out as they move stage equipment onto the train. The staff member recognizes him and sits next to him, revealing that the man Hoseok saw is their artistic director. The director used to be a dancer, but he was injured and struggled a lot because of it. He couldn't perform on stage, but he came back as a choreographer and director. Hoseok ends up tagging along with the group when his bag is mistakenly taken with their luggage. He ends up going to three other cities with them. Eventually, he gets to talk to the director, who finds out Hoseok is also a dancer. Hoseok recounts how he got into dancing when he was twelve and his friends had dragged him up on stage. He thinks about how dancing has given him the moments where he could be his true self and be happy and free.

The dancer tells him that you have to hit your lowest low before you can find your driving force, and once you find that, hold on to it and don't let it go. Hoseok thinks a lot about those words. The team invites Hoseok to join their staff, and Hoseok thinks about it, noting that he feels like he belongs, and maybe he could even audition to join as a dancer at some point. But in the end, he turns them down and says he has to go back to Songju to get his cast off. He considers that he hasn't hit his own psychological low point yet, but maybe Yoongi had the day that Hoseok turned away from him. He thinks about how he abandoned him when he was suffering. He sends Yoongi a private message to ask if he's okay. Yoongi responds with a music file. Hoseok listens to it and says how its mix of emotions is beautiful and definitely resembles Yoongi. He asks the title, and Yoongi asks when he's coming back. Hoseok returns to Songju and sends a message to the group chat asking them how they are and telling them he's back. He says his ankle isn't the only thing that healed.
August 13 YEAR 22 – Hoseok
Hoseok returns to the dance studio and watches the others dance, hoping he can dance again someday. The girl sits next to him and asks where he had been. He asks her if he's told her about his mom, even though he knows he has many times. She listens anyway and Hoseok says his mom must be living well somewhere, so he can be okay never seeing her again as long as they are both happy. He tells her he thought she looked like his mom, but she doesn't. She's confused, but he just asks her when she's leaving the country, then corrects himself to congratulate her. She apologizes for not telling him, and he says they should meet again someday as famous dancers.
August 15 YEAR 22 – Seokjin
Seokjin says he sees the girl for the first time at the railroad the day he saw Jungkook in the hospital. He notes that Jungkook had been tense around him for some reason. Their group chat had been quiet except for Hoseok's message about not keeping in contact any longer. Seokjin thinks it's directed towards Yoongi but can't help but feel it is meant for him too. He wonders what he did wrong and if he was really alone after all. The girl crosses the railroad and drops her diary. Seokjin says it contained her wishlist, and one of the things was smeraldo flowers. She had written an excerpt from Erich Fromm's The Art of Loving with a clipping of the smeraldo flower. Seokjin does as many things on her wishlist as he can, for a month. He ends up looking for smeraldo flowers and finding them at a small shop. The girl doesn't know he has her diary, and though he tried to admit it to her a few times, he never could. He worried she would leave him like his friends did if she knew of his wrongdoings. He wanted to make her happy and felt like a better person when he did. He wants to get the smeraldo flowers because they mean "the truth untold." He requests the smeraldo flowers by August 30 since there is a firework display that day. He plans to tell her that he loves her while giving her the flowers under the night sky.
August 29 YEAR 22 – Taehyung
Taehyung says Hoseok suggested they all watch the fireworks together. They all agreed and said they missed him in their group chat. Hoseok said in a playful tone that they should have realized how important he was sooner. Seokjin agreed to come to the fireworks after his appointment, and Taehyung is reminded of a dream he had where a woman is killed in an accident while Seokjin watches. Taehyung's dream ended with the fireworks, but he dismisses it. He realizes how the container is always lit now, as he sometimes walks to it when he can't sleep or when he's having problems with his father. He doesn't go in because he doesn't know what to say, but he realizes it's a signal for them to come when they want.
August 30 YEAR 22 – Yoongi
Yoongi shows up at Namjoon's container, noting he saw Taehyung walking as he rode the bus and Jimin standing outside the container. He assumes the others are coming. He says he completed the piece he showed Hoseok, making a few changes and titling it "Hope." The title doesn't match the contents, as Yoongi says it contains his fear, cowardice, and inferiority. It contains everything he tried to run away from. He says he can't think of anything else to call it that would do it justice.
August 30 YEAR 22 – Seokjin
Seokjin waits for his smeraldo delivery, which is late. The driver drops off the bouquet, and the girl hasn't arrived yet. Seokjin realizes the card he asked for is missing, so he calls the driver who says he can make a U-turn and come right back. The girl appears across the street.
August 30 YEAR 22 – Jungkook
Jungkook arrives early to the railroad tracks, where Namjoon's container is located. He sees Jimin come up, followed by Yoongi and then Hoseok. He's excited to meet them but notes that mixed feelings overtake his excitement, and he can't stop thinking about the accident. It'll be the first time they've seen each other in a while. The first fireworks explode in the night sky.
August 30 YEAR 22 – Seokjin
Seokjin watches as the delivery truck, which had made a U-turn, hits the girl. He stands there and notices that he drops the smeraldo bouquet. He watches as the girl bleeds on the pavement as the first fireworks burst into the sky. He notes that he hears a mirror crack.
At the end of the book, there are a couple of pages of images. Below is a summary of the images:
Newspaper clipping about a missing 5-year-old boy with last name Choi, possibly Seokjin's friend from childhood.

Missing dog flyer for Dubu, Taehyung's dog.

Demolition flyer (for redevelopment), reference in one of Namjoon's notes.

Employee of the month interview for Hoseok.

Flyer for Just Dance, Hoseok and Jimin's dance crew.

A school report for Yoongi, noting he was expelled and providing other comments on his behavior in school.

An abstract for a (fake) research paper about playing cards.

A map of Songju.

A sketchbook with a drawing of a figure lying in a pool of blood on a street, likely from Jungkook's sketchbook.
Translations of these images can be found here.
Sours: https://www.thebtseffect.com/hyyh-book-1-summary
1 notes hyyh the
.
BTS 花樣年華 화양연화 HYYH THE NOTES 1 (English ver) UNBOXING
.
Similar news:
.
217
218
219
220
221