Oro Solido
Oro Solido

Origin
Dominican Republic
Genres
Merengue
Years active
1994 (1994)–present
Website
www.orosolidoworld.com
Members

Raul Acosta
Angel Suriña
Raymond Aponte
Oro Solido is a New York-based merengue group. Oro Solido has sold several albums, reaching household name status. Their music has even been featured on film as well as being played on tropical music stations since 1995.
Early Beginnings[edit]
Oro Solido was formed by Raul Acosta, who has received the nickname 'El Presidente'. Acosta was born in Santo Domingo, Dominican Republic on September 8, 1971. Born into a musical family, at the age of seven, he and his older brothers Iván and Rafael, in addition to local neighborhood kids, started a pre-adolescent music group called "Los Sobrinos Del Rey" a Dominican attempt version of the Jackson 5. With this early experience, Raul was able to develop his musical talent as well as his stage presence. The group went on to perform in two nationally televised shows on the government TV station, channel four, for a show called "Amarillis con los Niños." At 9 years old, the family relocated to the United States. With no English skills, Raul moved to Jersey City, New Jersey to start his new life. Years later, he moved to Union City where the Hispanic culture was growing stronger.
Upon graduating from Emerson High School, Raúl began his studies in music and sound engineering by joining Kennedy's Music World, a local music studio, school, and store, where he met a teacher named Kennedy Cortina. Kennedy taught him just about everything he knows, and planted the seed of music in his mind.[1] There he worked retail and operated the music studio as well as helped students in their classes. In 1990, after graduating high school, he held different positions within the Hudson County government.
Rise to Stardom[edit]
In 1994, Acosta formed the merengue band Oro Sólido. That same year, he released his self-titled debut album, 'Oro Sólido'.
He continued to release albums approximately every year after that. With hits like "Ta Cache," "La Tanguita Roja," "Maria se Fue," "El Baile del Beeper," "Una Nalgadita," "La Morena," among others, Oro Sólido, positioned itself as one of the biggest Latin music groups in the world. They have surpassed various barriers when it comes to performing in the Anglo media and having their music played on English-speaking radio stations. Raul Acosta has been nominated for and won numerous awards throughout the years, including Premios Estrella, Premios ACE and Premios Lo Nuestro.
The group has performed regularly on some of Hispanic TV's most distinguished and popular TV shows. Oro Sólido was also the first merengue band to perform on Fox 5 News New York and The Jerry Lewis Telethon. Also, he performed on the inauguration of President George W. Bush's second term in the Constitution Hall in Washington D.C.
The group has also performed over 5 times in the World Famous; Madison Square Garden as well as other famous arenas like the Universal City Amphitheater in Los Angeles, the Zócalo square in Mexico City, Estadio Modelo in Ecuador, El Monumento in Dominican Republic, and the New Jersey Meadowlands. The group has shared the stage with artists such as 50 Cent, LeAnn Rimes, Celia Cruz, Marc Anthony, Fat Joe, Johnny Ventura, Wilfrido Vargas, Tito Puente, El Gran Combo and The Temptations.
Currently, Raul Acosta and Oro Solido are celebrating their 20th anniversary and are touring across the United States, Central, and South America. At present, Raul Acosta resides with his band in Miami, Florida, with other band members Angel Suriña and Raymond Aponte.
Philanthropy[edit]
Oro Sólido also does benefit work with different organizations which include World Vision, March of Dimes, the Wheelchair Foundation, Health Plus, Verizon and the City of New York's Commission of Domestic Violence.[citation needed]
Other Markets[edit]
Oro Sólido is affiliated to companies such as Supercanal Caribe, a growing Latin cable station in the U.S. and Dominican Republic. The group has also launched their own Oro Sólido Long Distance Phone Card.
Discography[edit]
Oro Solido (1994)
Y Sigue el Cache (1995)
Internacional (1996)
El Poder de New York (1997)
El Presidente del Merengue (1998)
5th Anniversario (1999)
Best of the Best (2000)
Planeta Solido (2002)
Party Time, Pt. 1 (2004)
Fantasia Urbana (2008)
El Pum (Single) (2014)
El Congreso del Merengue (2015)
Solid Gold (2019)
YO No Me Caso (2020)
References[edit]
External links[edit]
Sours: https://en.wikipedia.org/wiki/Oro_Solido
El Beeper (DJ Baysik Remix)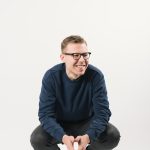 "It's great to have a pool that keeps on top of new joints while giving the same attention to classics and deeper cuts from many eras and styles. The Beat Junkies Pool reminds me of the things I have in my own record boxes, as well as what I forgot about or didn't even know. It's The Beat Junkie sound, you already know!"
- Nick Bike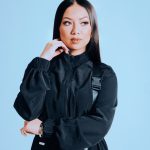 "There is no other record pool in the game providing its members quality digs, rare gems, and specially curated content like beatjunkies.com. It's like uncovering your favorite DJ's hidden crates, I feel like I score every time!"
- Bella Fiasco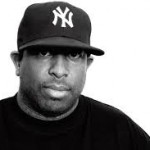 "Shout out to Beatjunkies.com. The whole squad. There is a lot of y'all, but y'all cut scratch and mix and that is why I fuck with y'all. I love you Beat Junkies"
- DJ Premier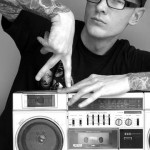 "The Beat Junkies doing a record pool is like Evel Knievel jumping the Grand Canyon on fire in reverse. Best shit ever!"
- DJ Klever
The Beat Junkies Collective = The trueness of Hip-Hop & DJ Culture alike!!!  This is reflected by the product and the information found on www.beatjunkies.com #UBBApproved."
- Breakbeat Lou Testimonial
Sours: https://www.beatjunkies.com/track/el-beeper-dj-baysik-remix/
El Beeper Roblox Id – Get Music Id
Roblox Id For El Beeper is really very helpful for those who love the Roblox games. If you are a die heart fan to create games in Roblox Studio then El Beeper Roblox Id will really help you. You can easily get the latest Id and put this id in your list. If you want different, unique, and soothing music then try this new id right now.
If you are new to Roblox then you must try Roblox Studio to create a game with your own imagination. Here we are going to share the El Beeper Music Id so, try this id right now!
Also, See – Japanese Stutter Roblox Id
El Beeper Roblox Id
| | |
| --- | --- |
| Music Id For El Beeper | 1616407443 |
How to find Roblox Music Id?
You can easily find the latest and working Roblox id on our website by the search for the song title on the search box. Apart from this, you can also get a music id from the sources mention below:-
Official Roblox Website
To get Roblox Music Id from Roblox then you need to follow the steps given below:-
First you need to visit Roblox website.
Then search for the title.
Now, you need to press the audio button.
Then press the code and use it on your boombox.
How To Use El Beeper Roblox Id?
You need to follow the steps given below to play music ID Codes for free:
First you need to open Catalog Heaven and press Catalog.
In the searchbox you need to type "Boombox"
Then you need to choose your favorite Boombox from the catalog and the equip it to your character.
After that you need to click on Boombox to bring up a new window.
Then type working id separately into the text box and play the music.
Note: You need to copy and paste the working id. If you are using an expired id then you will not able to play it.
Sours: https://gbapps.info/el-beeper-roblox-id/
Se Encendio el Beeper
0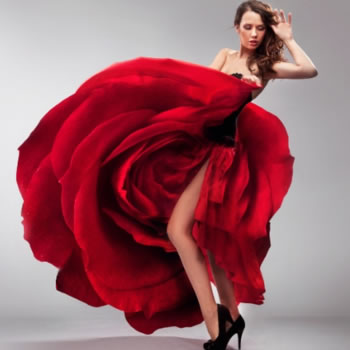 Description
El Beeper Ringtone
Its a spanish songInfoInfo

Submit Your Review
Register Register a PHONEKY account to post reviews with your name, upload and store your favourite mobile apps, games, ringtones & wallpapers.
Register or Sign in to PHONEKY


You might also like:
RINGTONESIPHONE RINGTONESGAMES
Ringtones service is provided by PHONEKY and it's 100% Free!
Mobile Ringtones can be downloaded by Android, Apple iPhone, Samsung, Huawei, Oppo, Vivo, LG, Xiaomi, Lenovo, ZTE and other mobile phones.
Page information:

Download El Beeper ringtone for mobiles - one of the best ringtones for free! You will certainly enjoy its beautiful melody. At PHONEKY Free Ringtones Store, you can download ringtones of different genres, from Pop/Rock and R'NB to the Jazz, Classic and Funny mobile ringtones for any mobile phone free of charge. Download ringtones to your mobile phone directly or via computer. To see the Top 10 best ringtones for mobile phones, just sort ringtones by popularity.

Okay
iPhone information:
You can only preview ringtones on your iPhone.
In order to assign as ringtone you must download the iPhone version of this ringtone from the link below to your computer and transfer to your phone via iTunes
Double click the downloaded file and it will now open in iTunes under the tones (ringtones) tab.
SYNC your iPhone.
Grab your iPhone and select the new ringtone in Settings > Sounds > Ringtones.
More Information >
Help >

Okay
Instructions:

Download ringtone to your mobile device.
1- Press and hold yor finger on the "Download" link until the save dialog appears.
If you are using a computer browser then right click on the "Download" link and click "Save target as".
2- Select "Save Link", your browser will start to download ringtone.

3- You can find and set the new ringtone in Settings > Sounds > Ringtones.
Okay
Sours: https://phoneky.com/ringtones/?id=m475680
Download el beeper
.
El Beeper (Jersey Club Remix) - DJ Wcky #NJCLUB (Extended)
.
Now discussing:
.
2112
2113
2114
2115
2116