ShadowPlay Not Recording - How to Fix
If you stream on social media, there's a high chance that you rely on NVIDIA ShadowPlay to record and share your experience at desirable resolutions. It doesn't matter whether you stream on Twitch, YouTube, or any other platform, as ShadowPlay goes along with all the recognized video-sharing & streaming services. However, ShadowPlay has its limitations and over time, various users have complained about ShadowPlay not recording sound or even the whole video.
There can be countless reasons behind ShadowPlay not working properly. NVIDIA not being able to operate effectively or an abundance of concurrently running applications could be the reasons behind ShadowPlay not recording. However, as there's a solution to every problem, there is more than one way in which you can resolve the issue in question. Here are some tips on how you can get ShadowPlay to record smoothly.
Solution 1: Confirm if NVIDIA is Running
If NVIDIA isn't running as it should be, you will definitely encounter difficulty in recording your streaming experience with ShadowPlay. To look up the status of NVIDIA, you can launch "Run", enter "services.msc", and open it.
Once you land in the Services section, all you have to do is find NVIDIA and change its Startup type to "Automatic". If you observe that the Streaming Service in question has been stopped, you can either start or restart (preferred way) to get it up and running again.
After you have performed the above-mentioned actions, you are all set to start recording again. For further assurance, you can activate ShadowPlay recording with hotkeys.
Solution 2: Turn on Privacy Control
If ShadowPlay is not recording the desktop screen, you may want to check out NVIDIA's privacy settings. If you notice that the application doesn't have permission to record and share the desktop, then there's the problem you have been facing all along.
To resolve it, launch the ShadowPlay program, head over to "Settings", select "General", and locate the "Share" toggle. All you have to do is make sure that it's turned on. And this shall be enough for allowing you to start recording with ShadowPlay via hotkeys once again.
Solution 3: Record in Full Screen
This solution is more of a "just to be sure" kind of deal rather than a proven fix, but it has worked for users in the past. If the game you are playing allows you to play it in full-screen mode, opt for it right away. It is a standard practice for games to be recorded in such mode too.
So, simply access the game settings and launch it on full screen. To make things easier, try opening a game directly from GeForce Experience, an application that initiates a game in full-screen mode by default.
Solution 4: Improve GeForce Experience
Numerous users have reported an outdated GeForce Experience contributing to their ShadowPlay not saving recordings. In this case, it's a no-brainer that you will be required to upgrade GeForce Experience.
You can do so by launching "Run", and opening "appwiz.cpl". Once you enter the program's console, find your way to NVIDIA GeForce Experience. Then, simply uninstall the application, along with other NVIDIA programs.
After that, head over to NVIDIA's official website and download the latest version of GeForce Experience, along with all other uninstalled applications.
To make sure whether this approach worked or not, try using hotkeys to activate ShadowPlay recording.
Solution 5: Sign out of Twitch
Twitch doesn't need any introduction. It has paved the way for streamers from all over the world to showcase their talent. GeForce's users have been streaming on Twitch for quite some time now. However, Twitch is also known for disrupting the screen recording property of ShadowPlay. You can disable Twitch for some time and notice the change yourself.
To do that, you can launch ShadowPlay and go to "My Rig Tab" -> ShadowPlay. Access the settings and confirm that ShadowPlay is running. After that, change the mode to "Manual", go to "Account" and sign out of your Twitch account. Then, you can test the recording feature of ShadowPlay by opening it via the hotkeys.
Solution 6: Activate Desktop Capture
If GeForce fails to confirm that a game is opened in full-screen mode, chances are that the recording won't take place. To resolve this situation, launch ShadowPlay and access "Preferences". From there, find your way to "Overlay" and make sure to enable Desktop Capture.
Once you are done enabling Desktop capture, test ShadowPlay recording by activating it using hotkeys.
ShadowPlay Alternative for Screen Recording
If you have tried your best to troubleshoot the ShadowPlay not recording issue without any luck, maybe it's time for you to turn to an alternative. There are numerous screen recording applications that you can use to stream for your friends or audience. Our recommendation would be Wondershare DemoCreator.
The reason why Wondershare DemoCreator has amassed widespread recognition in the current age is the fact that it's extremely easy to use. Moreover, it offers several amazing features that streamers and content creators can take advantage of.
Here's how you can set up and use DemoCreator for recording your screen:
#1 Download and Install Wondershare DemoCreator
Download Now
Secure Download
Download Now
Secure Download
Start off by looking up Wondershare DemoCreator on Google and download the application from Wondershare's official website.
Once downloaded, you can easily install DemoCreator by following the instructions on your screen.
#2 Make Initial Adjustments
After downloading DemoCreator, launch the application, and make the necessary adjustments before you start recording. DemoCreator allows you to set a target area on your screen. The selected area will be eligible for being recorded.
Moreover, you can set the resolutions before you hit the record. This ensures that the stream or the recorded video comes out in exceptional quality. Also, DemoCreator captures a webcam, so you can also record yourself while streaming.
#3 Record and Edit your Videos
Set the resolution? Selected the target area? Now is the time for you to start recording your screen. While DemoCreator captures your screen and records the system audio, you can choose to disable the latter and use an external mic.
You can also adjust your audio preferences during streaming. Also, if you are not live-streaming and would rather edit your video first before putting it out in front of the world, DemoCreator allows you to mark important notes during the recording that would help you edit the video smoothly.
As for editing, you can use DemoCreator to crop, adjust the playback speed, and add captions to your recorded video.
Conclusion
Streaming video games and other types of content is a big deal in the current age. There are tons of applications that allow users to record their screens, with ShadowPlay being a popular choice among many. However, users have brought up on more than one occasion that ShadowPlay can stop recording due to many reasons.
While there are fixes to almost every problem that ShadowPlay might encounter, you can turn to a more slick and easy-to-use alternative, Wondershare DemoCreator. This screen recording program makes recording, editing, and sharing videos fun. You can get it from Wondershare's official website on either a free trial or a paid plan. In short, it's now possible to make your streaming experience as smooth as it could get, and you should take full advantage of the opportunity.
Sours: https://democreator.wondershare.com/screen-recorder/shadowplay-not-recording.html
Recording and streaming gameplay has become quite popular and theres no shortage of apps that you can use to record gameplay or stream it live. In fact, Windows 10 offers both recording and streaming as a stock feature. Other apps used to record and/or stream gameplay are OBS and the Nvidia GeForce Experience app.
GeForce Experience Recording
The Nvidia GeForce Experience app can only be installed on systems that have an Nvidia GPU. It checks for and installs the latest GPU drivers, optimizes games for better performance, and lets you record and stream gameplay.
Its very capable in terms of recording and streaming and it works out of the box. There isnt anything that needs to be set up. It works in most, if not all games but sometimes, it fails to record anything.
Hardware requirements
GeForce Experience can only be installed on a system with an Nvidia GPU but having an Nvidia GPU isnt the only requirement and not all GPUs are supported.
To check if your system meets the requirements for recording gameplay, follow these steps.
Install GeForce Experience.
Click the cogwheel button at the top to open the apps settings.
On the General tab, look for the Features section.
If In-game Overlay is supported, your system meets the hardware requirements for recording gameplay.
Fix GeForce experience recording not working
1. Check game-support
GeForce Experience works with a lot of games but not all of them. To check if a game youre trying to record is supported, follow these steps.
Open GeForce Experience. 
On the home page, you will see all the games that the app has detected.
All games with a green check-mark are supported. 
For games you havent installed, refer to this Nvidia page that lists all supported games.
For unsupported games, you can try using a different recording or streaming tool.
2. Update drivers
If GeForce Experience has a pending driver update, install it.
Open GeForce Experience.
Go to the Drivers tab.
If theres an update listed, click to download and install it.
3. Reinstall driver
GeForce Experience can install drivers but sometimes the installation may not be successful or there may be a problem with it. You can try reinstalling the driver.
Open the GeForce Experience app.
Go to the Drivers tab.
Click the more options (three dots) button.
Select Reinstall driver.
4. Check disk space
In order to record gameplay, you must have free space on your drive.
Open File Explorer.
Go to This PC.
Right-click your Windows drive, and select Properties.
Check how much free space is available. If there isnt enough, free it up.
5. Change where videos are saved
If youre low on disk space, or youre using the Controlled Access feature on Windows 10, you can change where GeForce Experience is saving files to.
Tap the Alt+Z keyboard shortcut to open the GeForce Experience in-game overlay.
Click the cogwheel button.
In the window that opens, click Recordings.
In the Videos field, click the more options button and select a different location for saving files.
6. Exit other overlay and VR apps
One fix that works for a lot of users is to exit other gameplay recording apps that may add their own overlay to your system. Additionally, if you have a VR app installed e.g., the Oculus app, and youre not playing a VR game, exit it. Make sure the GPU isnt being used by another app.
7. Toggle in-game overlay
The recording feature works via the in-game overlay and sometimes, it has trouble starting up.
Open GeForce Experience.
Click the cogwheel button at the top right to go to the apps settings.
Go to the General tab.
Turn the in-game overlay switch off.
Exit the app. Restart your system.
Open GeForce Experience.
Click the cogwheel button.
Go to the General tab.
Turn the In-game overlay switch on.
Try recording your gameplay.
8. Reinstall GeForce Experience
It is possible something is wrong with the GeForce Experience app. The problem may be hard to find but can normally be fixed by uninstalling and reinstalling the GeForce Experience app.
Open the Control Panel.
Go to Programs>Uninstall a program.
Look for and select GeForce Experience.
Click the Uninstall button and allow the app to be uninstalled.
Once uninstalled, download and install GeForce Experience again.
Conclusion
The GeForce Experience app is a few years old but it tends to work differently based on your hardware configuration. Sometimes, the app struggles to work with older GPU chips even if they are supported.
Often the problem is easily fixed via one of the solutions in this post. If youre tempted to reinstall Windows 10 to get rid of the problem, make sure youve run through every single solution weve listed first. Reinstalling the OS is a drastic step to take for such a simple problem.
Sours: https://www.addictivetips.com/windows-tips/geforce-experience-recording/
How to Record Screen and Gameplay with Nvidia GeForce Experience
Fiona Kaufman/1/13Record Video
Recording and streaming gameplay has become quite popular and you have a lot of choices to achieve it, such as OBS Studio, Game DVR on Windows 10, QuickTime Play, and more. In fact, you may already have the game recorder app, even though you do not know it. The GeForce Experience app is available to everyone whose computer integrates an Nvidia GPU. The app will be installed once you update Nvidia GPU drivers. This guide will talk about how to record screen with GeForce Experience.

Part 1: Brief Introduction of GeForce Experience Recording
Nvidia GeForce Experience is an incredibly powerful app that can do a lot. Generally speaking, it offers three main features:
Instant Replay: automatically record the last 5 to 20 minutes of your gameplay or screen.
Record: manually record gameplay or desktop without length limit.
Broadcast LIVE: stream your gameplay or screen to YouTube, Facebook or Twitch.
Moreover, it provides custom options to each feature and allows you to control it with shortcuts. Another benefit is free to use. The only requirement of GeForce Experience is the Nvidia GPU. The app does not have any options related to payment, ads or registration.
Part 2: How to Use GeForce Experience Recording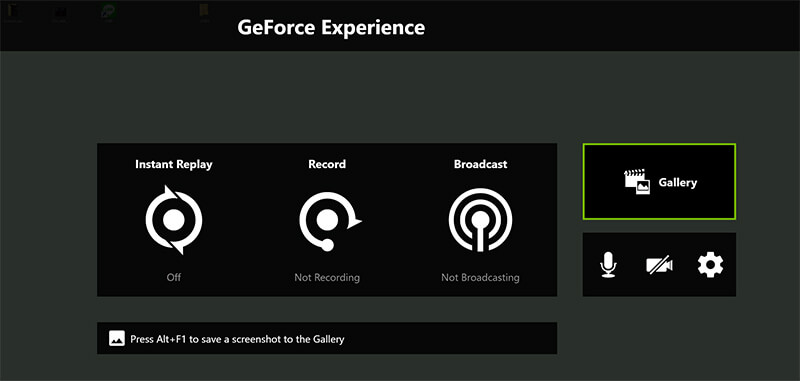 Make sure that your computer has the Nvidia GPU. Update your GPU drivers and GeForce Experience will be installed if your hardware and software are supported. Moreover, you can manually download the app from Nvidia website.
How to Automatic Record Screen with GeForce Experience
Step 1: Visit Nvidia website(https://www.nvidia.com/en-us/geforce/geforce-experience/games/) and check whether your game is supported by GeForce Experience. If sure, press Alt + Z keys on your keyboard to open the overlay.
Step 2: Click on Instant Replay and choose Settings or Custom. Set the Replay length, Quality, and more according to your situation. To get the best gameplay recording, choose 60 FPS under Frame rate, and click Save.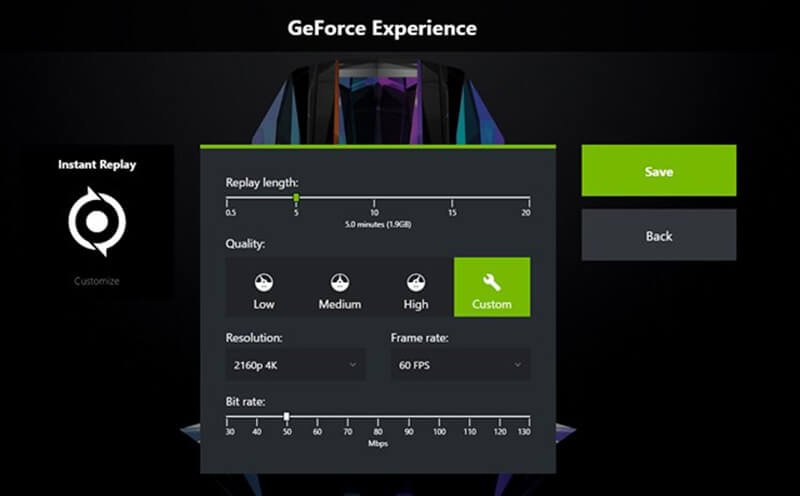 Step 3: Then select Turn on in Instant Replay or press Alt + Shift + F10 to enable this functionality.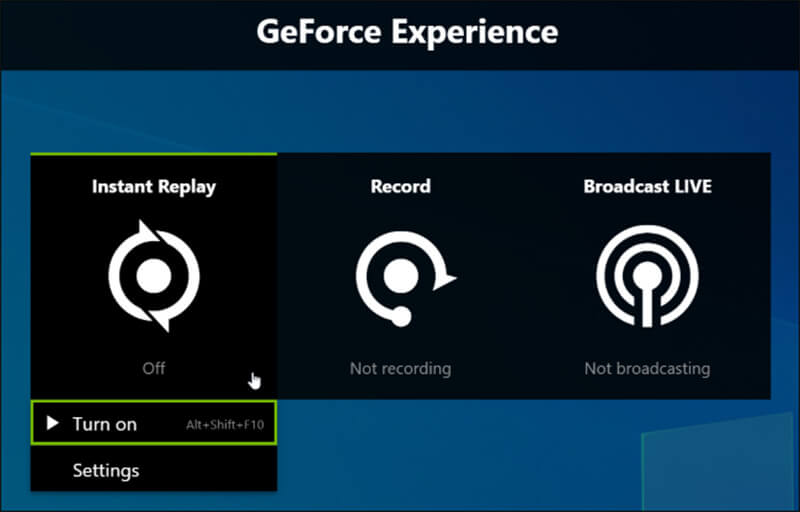 Step 4: Now, play your game and GeForce Experience will record the latest minutes of your screen.
How to Manually Record Desktop with GeForce Experience
Step 1: Open GeForce Experience overlay, click the Record option, and choose Settings or Custom.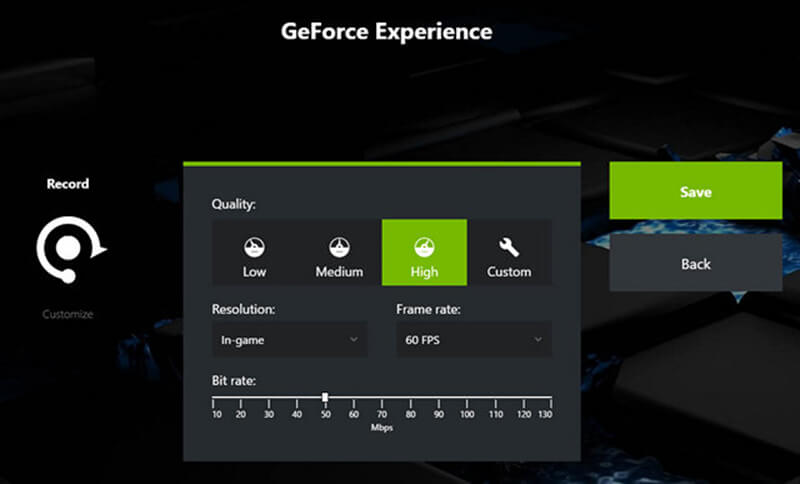 Step 2: Set the Quality, Resolution and other options, and click Save to confirm it and close the dialog.
Step 3: When you enter the screen or game you want to record, choose Start from the Record menu to initiate GeForce Experience recording.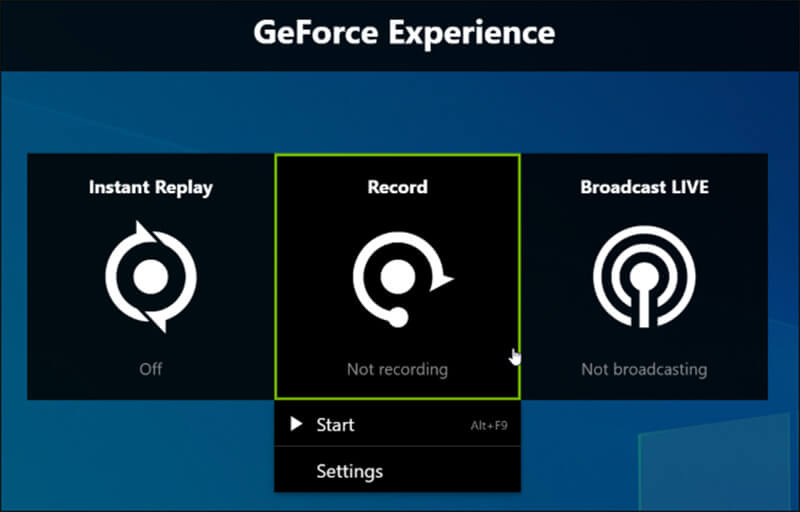 Step 4: To stop the recording, click Record and choose Stop and save.
How to Live Stream Screen with GeForce Experience
Step 1: Open the game or screen you want to stream, and run GeForce Experience.
Step 2: Click Broadcast and then Customize. Set the custom options and click Save button.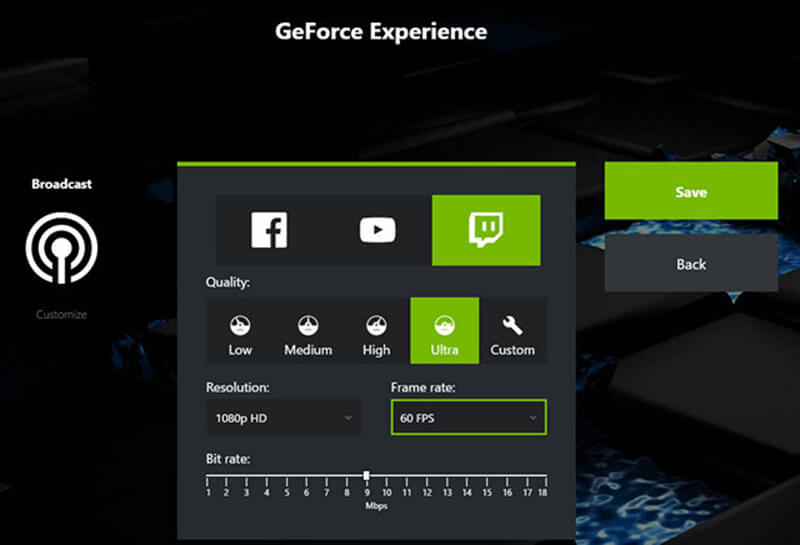 Step 3: After configuring, click Broadcast, choose Start, select the target platform and enter your account. Click Go Live to begin streaming your desktop.
Here you may like: % Working Methods to Record Fortnite Gameplay on PC
Part 3: Best Alternatives to GeForce Experience Recording
If you do not like GeForce Experience recording or do not have Nvidia GPU, learn the best alternatives below.
Option 1: Best Alternative to GeForce Experience on PC/Mac
Vidmore Screen Recorder is a powerful screen recorder application. It provides a lot of pro-level features in the way that everyone can master easily. You can record Clash of Clans, TF2 Gameplay, or other games with high quality.
Main Features of the Best Alternative to GeForce Experience
Record screen, gameplay or online videos in one click.
Optimize screen recordings automatically.
Add your face and voice to screen recording.
How to Record Screen with the Best Alternative to GeForce Experience
Step 1: Set up alternative to GeForce Experience
Launch Screen Recorder after you install it on your PC. There is another version for Mac. Choose Video Recorder from the main interface.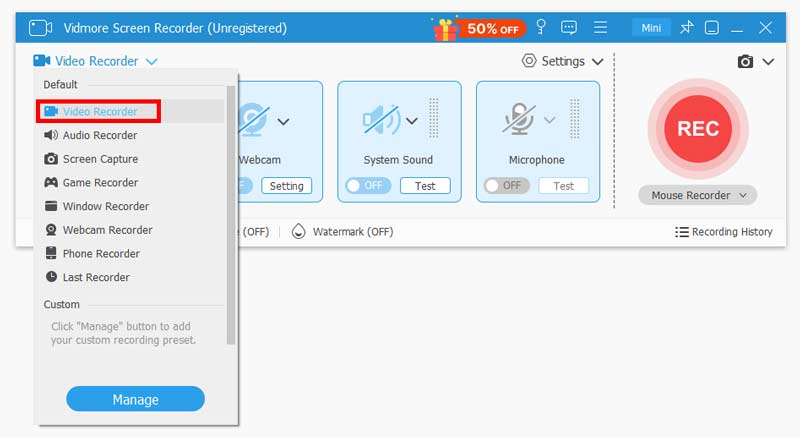 Step 2: Record screen
Turn on DISPLAY and set the recording area. Toggle on System Sound and adjust the volume. If you want to add your reactions to screen recording, enable Webcam and Microphone; otherwise, disable them. Click REC button to start recording screen with the alternative to GeForce Experience

Tip: You can find the custom options in Preferences dialog, which can be opened by hitting the Gear icon.
Step 3: Save screen recording
When screen recording is done, click the Stop button to enter the preview dialog. View the recording and click Save to save it to your computer.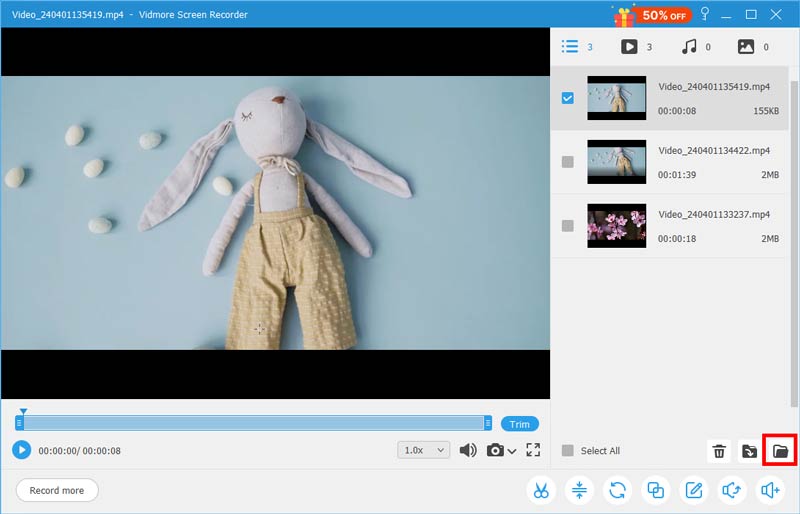 Option 2: Best Alternative to GeForce Experience Online
Sometimes, it is not convenient to install software. Vidmore Free Online Screen Recorder is the best alternative to GeForce Experience in such cases.
Key Features of Alternative to GeForce Experience Online
Totally free to use.
Record screen without installing software.
Save screen recordings in high quality videos.
How to Record Screen with GeForce Experience Alternative
Step 1: Visit https://www.vidmore.com/free-online-screen-recorder/ in a browser, and click Launch Free Recorder button to download the launcher.

Step 2: There are four options, Screen, Webcam, System audio, and Microphone. Enable or disable each option based on your need. Click REC to initiate screen recording.

Step 3: Finally, click the Stop button when screen recording finished. Then download the recording.

Part 4: FAQs about GeForce Experience Recording
Where are GeForce Experience recordings?
The screen recordings produced by GeForce Experience are saved in C:/Users/(Username)/Videos.
How to optimize games with GeForce Experience?
Step 1: Open GeForce Experience, go to Preferences tab and click Games.
Step 2: Check Recommend optimal settings.
Step 3: Restart your PC and lay your game.
What are best recording settings for GeForce Experience?
You can customize frame rate in the settings dialog for both Instant Replay and Record. The higher the frame rate, such as 60 FPS, the better the game recording.
Conclusion
This guide has shared a complete guide for Nvidia GeForce Experience. It cannot be denied that the app is a good choice to record everything on your screen if you are using an Nvidia GPU. Even if you do not have an Nvidia GPU, you can still record screen in high quality videos with Vidmore Screen Recorder. More questions? Please write it down below the post.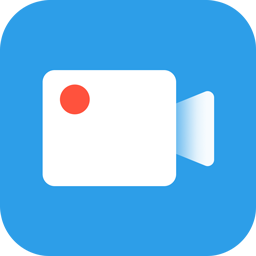 Try Vidmore Screen Recorder for Free
Your best companion for video & audio recording in Windows 11/10/8/7, Mac OS X and higher
Sours: https://www.vidmore.com/record-video/geforce-experience-recording/
Record Gaming Highlights and Clips - SHADOWPLAY - NVIDIA GEFORCE EXPERIENCE - EASY GUIDE
If you have a computer with a NVIDIA graphics card, you may have seen the NVIDIA overlay notification whenever you open up a game. This feature is called NVIDIA Shadowplay, and you can use it through the GeForce Experience overlay. 
If you're looking to record some gameplay, share it with others, or stream, NVIDIA Shadowplay can do it all.
Before using this feature, there are some things you'll want to know in order to get the most out of it. In this article you'll learn how to download NVIDIA Shadowplay if you haven't already, how to use it, and some pros and cons of using this free feature.
Opening NVIDIA Shadowplay
Even if you have a NVIDIA graphics card, it's possible you may not have NVIDIA Shadowplay available. You can check through the Windows search bar for GeForce Experience. If the app doesn't come up, you'll need to download it. You can find the software on NVIDIA's website.
On the GeForce Experience page, select the Download button. 
Wait for the file to download, then open it.
Follow the on-screen prompts to install, and then it should automatically launch the program.
If you find that GeForce experience is already on your computer, you can skip downloading and go right to opening it in-game to use NVIDIA Shadowplay.
How to Record with NVIDIA Shadowplay
If your goal is to record gameplay, follow these steps to do so through the GeForce Experience overlay. 
Open the game you wish to record. You may see a notification for the app appear as the game loads.
If you see the notification, you'll find it tells you to press Alt+Z to open the overlay, which will appear over your game.
If it doesn't open this way, you can go to your Start menu and search for GeForce Experience. Then select the green triangle icon next to the settings icon to open the overlay that way.
You'll see a few features that this app provides for recording. The first is Instant Replay. When you select Turn On, this will start recording gameplay, but won't save the recording until you hit Alt+F10 to save the last five minutes of gameplay. You can also set a different amount of time for the recording by going to Instant Replay > Settings > Instant Replay Length.
Then you have the option to start recording all gameplay with the Record option. Select this and then select Start to begin your recording session. To stop the recording you can hit Alt+F9 or open the overlay and select Stop and Save.
If you also want to have webcam video and microphone audio included in your recording, select the microphone and camera icons on the right-hand side of the overlay to turn these on or off.
You can also change the settings of your recordings by selecting the recording feature you want to use, and then choosing the Settings option under Start. You can change quality, resolution, frame rate, and bit rate in your recording.
How to Stream With NVIDIA Shadowplay
Another feature NVIDIA Shadowplay has available is to stream gameplay to a number of different platforms, including Twitch. It's very simple to do and a good option if you don't have other streaming programs. 
Here's how to stream using Shadowplay:
Open the GeForce Experience overlay, and select the Broadcast Live option.
Select Start, then choose what platform you want to stream to.
Log into your chosen platform, add in any information to appear with your stream and then select Go Live.
Your gameplay will be streamed to your chosen platform until you open the overlay again and turn off Broadcast Live.
Again, you can also select the Settings option to change the settings of your stream, such as the platform you want to use, the quality of the stream, and more. You can also turn your microphone or camera on or off on the main overlay screen as mentioned above.
Change NVIDIA Shadowplay Settings
If you want to change any settings to Shadowplay before you start recording or streaming, the overlay gives you access to many settings. Here's how you can access them:
First, either open the GeForce Experience app and select the green triangle icon, or if you're in-game press Alt+Z to open the overlay.
From the overlay, look in the right-hand side and select the gear icon to access Settings.
In this window you can choose from multiple settings to change. Some you may want to look at include:
HUD layout: Change how your streaming HUD appears
Keyboard Shortcuts: Allows you to change what keys are used for certain actions
Recordings: Change where your recordings are saved to
There are some other good setting options here, so it's worth looking to make your recording or streaming experience exactly as you wish.
How NVIDIA Shadowplay Affects Gameplay
According to NVIDIA's website, using the app may impact your gameplay performance. Usually, this is only about a 5% difference, although if the game is particularly demanding on your computer it could be as much as 10%. 
Other than that, the difference probably won't be that noticeable unless you're playing a game where a high performance rate is important. If you have a powerful enough PC, the change probably won't affect much more than any other program running in the background might.
Using NVIDIA Shadowplay
If you have a PC with a NVIDIA graphics card, the GeForce Experience app is a great resource for your recording and streaming needs. If you follow this guide, you should be able to get yourself some quality recordings or streaming on your favorite platform in no time.
Sours: https://helpdeskgeek.com/how-to/how-to-use-nvidia-shadowplay-to-record-and-share-game-videos/
Recording geforce
Nvidia GeForce Experience (ShadowPlay & Ansel)
Nvidia GeForce Experience is a piece of software offered to PC users with Nvidia graphics cards. It is aimed at users of their graphics cards who play video games, with its main offering being a selection of useful features and utilities to optimize gameplay and achieve better performance.
One of the largest utilities included within the software is the automatic driver update utility, which automatically updates a PC's drivers to make sure they are the latest version. Along with this, GeForce Experience has the capability to optimize game graphics settings so that users can achieve a the best performance possible.
Many users of GeForce Experience also make use of the "Nvidia Share" feature, which was formerly known as ShadowPlay. Nvidia Share is a hardware-accelerated screen recorder which makes recording video game footage (i.e. screen captures) seamless.
Nvidia Share (GeForce Experience) Video Folder
Windows
The folder for GeForce Experience videos from Nvidia Share (ShadowPlay) can be found at the following path:
Simply open up a File Explorer window and past the above path into the address bar (and hit on your keyboard) to view all of your GeForce Experience recordings.
If that isn't working (or the folder is empty), follow these steps to find out your folder location:
Open GeForce Experience and click the settings icon in the top right:
Click the "SETTINGS" button found in the "IN-GAME OVERLAY" box: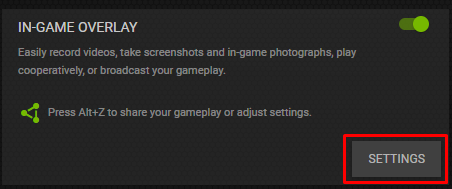 Click the "Recordings" settings button:
Find the folder of your recordings under "Videos:":
If that folder is empty, you probably haven't been recording any videos. This is likely due to an incorrect configuration, a bug with GeForce Experience, or an error on your part (e.g. pressing the wrong hot key, not having the overlay enabled).
Nvidia GeForce Experience Screenshots Folder (Ansel)
Windows
If you've taken a screenshot via Nvidia GeForce Experience, it's probably via Ansel. You can find these photos in the same location as your videos, that is:
We're not sure why Nvidia have chosen to save the photos here.. in the videos folder, but that's what they've done!
If there aren't captures in there, you have probably changed your "Recordings" folder (the folder that videos and screenshots made via GeForce Experience go into). See the steps in the "Nvidia Share (GeForce Experience) Video Folder" to find out where this is.
Sours: https://savelocation.net/geforce-experience
Nvidia GeForce Shadowplay Settings for the Best Recording Quality!
Shadowplay Not Recording on Windows [Solved]
If you have GeForce Experience installed, and you find that you cant record your gameplay with
NVIDIA Shadowplay
, youre not alone. Quite a few users are reporting this problem as well. We share you feelings of not knowing what to do when things go wrong out of the blue. But no more worries, its possible to fix. Here are 4 fixes for you to try. You may not have to try them all; just work your way down until you find the one works for you.
Restart NVIDIA Streamer service
Reinstall NVIDIA Driver
Upgrade GeForce Experience
Enable desktop capture
1: Restart NVIDIA Streamer service
In some cases, the culprit is NVIDA Streamer service, especially when its off. You can restart this service: 1) On your keyboard, press the
Windows logo key
and
R
at the same time. Type
services.msc
and press
Enter
.
2) Right-click
NVIDIA Streamer Service
and click
Restart
.
3) See if your Shadowplay can record now.
2: Reinstall NVIDIA Driver
In some cases, GeForce Experience install programs that are not graphics driver on your PC. So you should reinstall NVIDIA display driver all over again. You can go to NVIDIA support website to search for and download the latest version of display driver available. Or you can update your video card driver via Device Manager or Windows Update. If you don't have the time, patience or computer skills to update your drivers manually, you can do it automatically with
Driver Easy
. Driver Easy will automatically recognize your system and find the correct drivers for it. You don't need to know exactly what system your computer is running, you don't need to risk downloading and installing the wrong driver, and you don't need to worry about making a mistake when installing. You can update your drivers automatically with either the FREE or the Pro version of Driver Easy. But with the Pro version it takes just 2 clicks (and you get full support and a day money back guarantee): 1)
Download
and install Driver Easy. 2) Run Driver Easy and click the
Scan Now
button. Driver Easy will then scan your computer and detect any problem drivers.
3) Click the
Update
button next to the flagged NVIDIA device to automatically download and install the correct version of its driver (you can do this with the FREE version). Or click
Update All
to automatically download and install the correct version of all the drivers that are missing or out of date on your system (this requires the
Pro version
– you'll be prompted to upgrade when you click Update All).
4) Restart your PC for the change to take effect. See if Shadowplay works well.
3: Upgrade GeForce Experience
Beta version of GeForce Experience could get you faulty driver or other faulty NVIDIA applications. If you havent upgrade it to the latest version, do it now: 1) On your keyboard, press the
Windows logo key
and
R
at the same time. Type
appwiz.cpl
in and press
Enter
.
2) Right-click NVIDIA GeForce Experience and click
Uninstall
. Follow the on-screen instructions to uninstall it.
3) Go to NVIDIA support to download the latest version of GeForce Experience and install as instructed. 4) See if your Shadowplay not recording problem is resolved.
4: Enable desktop capture
If desktop capture is disabled, Shadowplay wont detect if you play the game full-screen. You can enable this feature for the recording to work again: 1) Open your Shadowplay. Click
Preference
. 2) Make sure the box for
Allow desktop capture
is ticked.
3) See if your Shadowplay can record now.
54
54 people found this helpful
Sours: https://www.drivereasy.com/knowledge/shadowplay-not-recording-on-windows-solved/
You will also like:
() How to Record with GeForce Experience ShadowPlay? [Partition Magic]
Summary :
How to record with NVIDIA GeForce Experience? How to record highlights with GeForce Experience? Both missions can be completed with the utility of the ShadowPlay. For more information, it is recommended to visit MiniTool Partition Wizard.
What Is GeForce?
NVIDIA GeForce Experience is the software for optimizing game performance and upgrading video drivers. Also, game players can rely on GeForce's ShadowPlay feature, now called Share, to record, stream a game and even count the FPS of a game. And, GeForece Experience ShadowPlay is like a mini toolbar for the program.
Compared with the Game DVR in Windows 10, NVIDIA ShadowPlay has more features and it applies to Windows 7 operating system. Only if your PC is equipped with the modern NVIDIA graphics card, you own the toolkit.
How to Record with GeForce Experience ShadowPlay?
On the Xbox One or PS4, the GeForce ShadowPlay can automatically record gameplay in the background. For other situations, you can record with NVIDIA GeForce manually.
[Solved] How to Record Gameplay on Xbox One in 4 Ways?
How to record gameplay on Xbox One in 4 different methods? Read through this essay and find out the solutions.
Read More
Note: The NVIDIA recording process will influence your game experience. According to Nvidia, the performance of a game may decrease from 5% to 10% during GeForce recording. No matter which recording program you use, the effect exists. Yet, if you have a fast computer with a large SSD system drive, it doesn't matter. Anyway, it is recommended that you disable the background recording feature when you don't use it.
Step 1. Open NVIDIA ShadowPlay. Use the hotkey "Alt + Z" to launch the NVIDIA ShadowPlay overlay. Or, you can just click the Share (triangle) icon on the top-right menu in GeForce Experience application UI.
If you can't find the Share icon in GeForce, just go to the general settings to enable it.
Step 2. Turn on Instant Replay. In the ShadowPlay overlay, click on Instant Replay and select Turn on. Or, you can make use of the "Alt + Shift + F10" shortcut to enable the instant replay.
With the Instant Replay feature on, you are able to save the last 5 minutes of gameplay by using "Alt + F10" keys. If you give up the manual saving, it will delete the recorded clip.
Step 3. Start manually recording. Click on the Record option on the overlay and choose Start in the pop-out menu to start recording. Or, you can just press "Alt + F9" to begin to record.
From the above two steps, you can access the settings of GeForce gameplay recording. There, you can customize the length, bitrate, quality, resolution as well as FPS of the video that is to be recorded.
Step 4. Stop recording. When you want to end your recording process, just click the Record button again and select Stop and Save. Or, press "Alt + F9" once more to end the recording task.
Usually, there are both video and audio in a recorded clip. Yet, you can also specify whether to include them in the clip through the microphone and camera settings on the lower right of the overlay.
Also, you are allowed to personalize the NVIDIA ShadowPlay hotkeys for the features of the GeForce Share overlay. Click on the Settings icon (the gear) on the bottom right corner on the overlay and select Keyboard shortcuts. Then, you can change the shortcuts for capture, record, broadcast and general functions.
Where is your recorded video saved? In default, it will be stored in this address C:\Users\<username>\Videos. You can change the path in recording settings.
The End of the Article
This is all about how to record with GeForceShadowPlay. It is very easy to make use of this graphics card built-in tool to record the highlights of your gameplay. After recording, you can further share the videos with people you know and also share your happiness.
ABOUT THE AUTHOR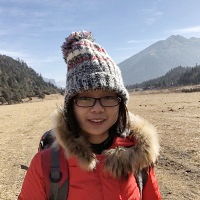 HelenFollow us
Position: Columnist
Graduate from university in and step in work as a tech editor the same year. Writings involve mainly in hard disk management and computer data backup and recovery. Through the years of diving deep in computer technology, Helen has successfully helped thousands of users fixed their annoying problems.
Personally, Helen loves poetry, sci-fi movies, sport and travel. And, she believes that all her life is the best arrangement from god.
Sours: https://www.partitionwizard.com/partitionmagic/how-to-record-with-geforce.html
2047
2048
2049
2050
2051