Libra
Libra Horoscope for Today
Wednesday, October 13, 2021
Ganesha says those of you in the field of art will find immense success. You will be able to please your beloved with your presence and also shower them with gifts. You may buy something expensive as a gift today. You will also focus on a long-term goal today. Ganesha showers you with his blessings always.
Weekly Libra Horoscope
You may require to discipline yourself towards the direction of self-improvement. Friends and relatives are likely to lend you a helping hand. With your confidence, you may be able to deal with some of the harsh situations in a calm manner. It is advisable to keep a tight grip on your emotions towards others. In your quest towards your achievement, your relentlessness may drive you and the people around you crazy at times. A temptation to get involved in a vicarious experience is likely to frustrate you and may leave you unsatisfied. Women with strong motives are likely to find the energy and stamina this week to fight any negative situation. You are likely to reap the sweet fruits of your hard work. Confidence and determination to achieve the best may fill you with positive energy. Your inner self may prove to be a good guide to you. Your focus on the work is likely to help you perform well. The pace at which you work at may surprise your colleagues and even yourself.
Monthly Libra Horoscope
Libra, your supporting and guiding nature may bring an air of goodness to your near and dear ones. Your offered help may be not only shine as a powerful light on others but also benefit you to a great extent. In relationships, your attempts to keep a balance between growing your romantic relationship and yourself, against your commitment towards your group partners or tasks may get you off limits. Hence, it may get advisable for you to invest your energy prudently. A feeling of hopelessness and negative thinking may obstruct you from living a happy and cheerful life. All the same your loving and caring nature may surface in certain circumstances. This may envelope your near and dear ones with a feeling of warmth and security. With support from beloved ones you may feel happy and contended. It may be a favourable time to take tasks off the back-seat. Get ready to welcome a new life with open arms. In case, of doubts about making a fresh start, learn to interpret your goals first. In professional matters you may feel like undergoing an examination. Despite making a mark through your work attainments, you may face situations wherein reminding your peers about your strength that may be unavoidable and crucial. Compulsive buying and spending instinctively may lead you to do something unjustifiable. Therefore, you may need to be alert from falling prey into things that may bring unwanted issues for you. Make sure you sit and examine your current physical state, as it may help you to energize and stay cheerful.
Sours: https://www.timesnownews.com/astrology/libra-horoscope
With your home planet Venus, ruler of love and money, in spontaneous Sagittarius to start the month, the universe is expecting you to make some hasty decisions in these two areas of your life. Taking big risks can pay off in a huge way, or you could lose everything. Either way, the first week of January isn't a time of moderation.

Venus moves into steady Capricorn on January 8, though, helping you regain some of the things you lost by implementing a solid work ethic. You want the best in life, and you're willing to work hard for the rest of the month to get it (back).

You're easily distracted during the Venus-Uranus trine on the thirteenth, and this aspect really challenges you to think about what's important to you. Is your current routine so boring that you're considering a total overhaul? Are you really willing to risk it all on a whim? You do some crazy things in the name of love or the quest for wealth now.

You become a little less responsible when the sun leaves reasonable Capricorn for eccentric Aquarius on January 19, and you embrace originality in all its forms. If something is different than all the rest, you're automatically attracted to it. Going the least traveled route isn't always productive, but it's usually fun. Let the cards illuminate the way in 2021. Get your 2021 personalized Tarot Reading now.
Sours: https://www.yahoo.com/lifestyle/horoscope/libra/monthly-january.html
Libra: Your daily horoscope - October 12
© Astrofame Libra
Today
You might discover that someone close to you, likely a family member, could use a hand today. Chances are good too that they won't ask for help either if they're prideful. Don't let that stop you though. If you recognize a situation where you can be of assistance, go for it. Don't wait for an invitation or request - simply take a hold of the circumstances and do what you can. Your efforts will be very appreciated and you'll leave feeling terrific that you could make a difference.Having a hard time? Find the answers that you seek!
Your love horoscope
You are intuitive almost to the point of clairvoyance. You are especially attuned to the feelings of your loved ones, and today may receive some insight that one person in particular would find beneficial. Why not invite him or her to join you for a quiet meal this evening? As long as you have these psychic abilities, you may as well use them to help the ones you love.
Your career horoscope
This is a good time to think about refining the way your team works together. Right now there could be many changes happening at your job, and a new management style may be in order. If you are a supervisor, you might want to consider scheduling a staff meeting, and encouraging your employees to communicate their needs better. If everybody understands each other's concerns, it will be easier to come up with solutions that will benefit the group.
Your finance horoscope
This is a day of fresh beginnings for you. Accomplishments in the past lead to a new sense of self-confidence, along with optimism and enthusiasm for the future. You have likely pulled off some good deals and travel lies ahead, possibly advancing your education in some way. Enjoy your recent success!
Your wellbeing horoscope
You enjoy a good party, but today you could attend an event that gets out of control. There is intense energy in the air, and causes people to behave in wild ways. Stick with people and places you know well. This would not be the time to check out a new bar across town, for example. Take care not to drink and drive.
Tomorrow's horoscope
You may get a bit frustrated today when other people just don't see things the way you do. While everything may be quite clear in your eyes, the people around you are completely oblivious. Don't be afraid to burst someone else's bubble. This may hurt at first and cause quite a messy explosion, but more than likely, that person will be much better off in the long run.
Here are your free predictions for the week, from October 10 to October 16
Life: The Sun ensures that your birthday month continues to run smoothly, and Mars allows you to find your own pace in a manic world. An interview over the course of the next week could prove to be incredibly successful.
Love: On Sunday, the Full Moon in Aries will urge you to review and reflect on the state of your relationship. Follow your heart!
Facing a tough decision? Our advisors are here to help.
Here are your free predictions for the month of October
Relationships:
As of the 6th, the Moon, Sun, Mars, and Venus intensify your feelings, it's the apotheosis of your couple's life and if you are alone, a key encounter can change your status permanently. Beware of small problems of understanding until the 17th, but after that, everything is allowed.
Work:
Your talents are highlighted. Go for it around the 8th: the Sun, Mercury, Mars, and Jupiter promise you success in your undertakings. Moreover, a situation can be unblocked after the 11th when Saturn resumes its direct course.  From the 18th, you will not hesitate to make a commitment or sign a deal.
Health:
You have no shortage of supporters in the sky! Venus, Mars, Jupiter, and Pluto dance with your soul and play piano on your body. Thus, your good mood but also passion and sensuality are stimulated and make you feel like you are 20 years old. In your favorite sport, you excel.
Want to discover your destiny? Our experts reveal all!
Continue Reading
Sours: https://www.msn.com/en-us/lifestyle/horoscope/libra/ar-AAyAPVN
Libra ♎️ They haven't told your their DARK SECRET..let me tell you them 😆🤣 October 2021
Libra Daily Horoscope
Libra Daily Horoscope

Libra Daily Horoscope
Today's Libra Horoscope from Cafe Astrology
October 12, 2021
Today's transits encourage giving particular thought to constructive pursuits, dear Libra. Your choices are practical and wise. The need to check in with your deeper needs and feelings or loved ones is due to the Moon's transit of your sector of home and heart. Even so, there may be some frustration if domestic demands interfere with your personal plans or feelings of independence. Sorting this out leaves you in a better place to tap into the excellent energy for solving problems and making positive changes. You want to renew, refresh, and change your life for the better, and learning or pouring energy into your personal interests can seem key to this mission.
Creativity: Excellent ~ Love: Good ~ Business: Good
Yesterday  – Today –  Tomorrow
Day After Tomorrow
All About Libra
Libra Monthly Horoscope
Libra Ascendant Horoscopes
Libra Love Horoscope 2021
Libra 2021 Horoscope Preview
Libra 2021 Yearly Horoscope
---
*Libra (September 23 to October 22)*
---
More Cafe Astrology Horoscopes:
The Astrology of Today – All Signs
Horoscope for All on Tuesday, October 12, 2021
The Moon continues its transit of practical, competent Capricorn all day, and the First Quarter Moon is exact tonight when the Capricorn Moon forms a square to the Sun in Libra.
There is a crisis theme surrounding any quarter Moon phase, as we feel compelled to take action. Shortly after, we become aware of how our actions affect those close to us, perhaps through trial and error.
It's a time of stress, but it's the kind of tension that motivates us to make changes.
Relationship and material goals tend to clash, causing some pressure or anxiety.
Even so, transits today help us find a balance between learning from tradition and seeing things progressively.
Creativity: Good ~ Love: Good ~ Business: Good
This Week in Astrology
---
More Daily Horoscopes – All Zodiac Signs:
Featured at Cafe Astrology:
Click for Yearly Forecast Specials
This Month: Libra
October 2021 Monthly Horoscope Overview for Libra:
There is a strong focus on you and your personal plans this month, dear Libra, with many bodies in your sign. It's an important month for pursuing your goals, expressing yourself independently, and taking care of yourself.
Mercury is retrograde in your sign until the 18th, and it's also vital that you look back before moving forward! With both Mercury and Jupiter changing directions on the 18th, watch for fuzzy thinking, and add a buffer zone of a few days in both directions to the equation. While the New Moon on the 6th motivates you to want to start fresh, you'll feel clearer three weeks into October.
Mars in your sign most of the month can pump you up nevertheless. Planets in your sign harmonize with lucky Jupiter, bringing some events that feel like lucky breaks. It's an excellent time for building bridges or boosting current relationships. Hobbies and recreational pastimes can be in stronger focus. You're especially inclined to dream big dreams as you focus on renewal and creative refreshment. You may feel freer to express yourself or happy to explore hobbies and other forms of expressive recreation.
It's a powerful time for learning and leisure. You may be motivated to pursue your heart's desire. It can be a time of tapping into your enterprising side. While Mercury remains retrograde until the 18th, and conversations can be learning experiences, you most readily rise above problems. You have the confidence that you can make things happen, particularly for fun, romance, children, and creative projects.
Disconnects with others can be part of the picture, particularly related to home or family life. Still, these interruptions have a way of pointing out new ways to do things you may not have seen otherwise.
You have a real need for change, action, and dynamism in October. You no longer tolerate certain restrictive circumstances. Your temper can be quick, and some restlessness is possible if you don't find healthy outlets for excess energy. Be active but avoid haste for best results. Mars spurs you on and motivates you to pursue your desires. You are making things happen, and while you can be a little headstrong and impatient at times, this is generally a good time for knowing what you want and getting things done. This is more the case after the 18th.
Always when Mars transits your sign (which happens for about six weeks every 2-3 years), there is some danger of pushing yourself too far, whether on physical, mental, or emotional levels. However, Mars can help improve your confidence as long as you practice self-control at the same time. Discovering a new passion, interest, hobby, or love may be in focus now.
The New Moon on the 6th feels intense and stirring. It's about personal reinvention, new personal beginnings, health and body issues, attitudes, and personal manner, and you can get quite revved up about making changes. The Sun and Mars head toward alignment in your sign producing combustible energy that increases your courage but perhaps also your tendency to impulsive or impatient behavior. It would help if you were as self-aware as possible to benefit from this transit.
Observe what's happening around you and what you feel so that if you need to make quick decisions, you'll be in the right headspace. Taking charge, taking the lead, and being straightforward are themes. However, it wouldn't hurt to tone things down if you're feeling hot and bothered. Confidence is attractive; impatience leads to poor choices. Your independence is in the spotlight this month!
On the other hand, mental energy is abundant but perhaps stifled or misdirected at times in October, particularly around the 7-9. You may want to watch for offhand or unintentionally insensitive remarks as well as impulsive actions. Some backtracking or frustration can serve as a push to clear the decks for new beginnings.
Mercury turning direct on the 18th is helpful, and so are Saturn on the 10th and Jupiter on the 18th. Blocks are lifting! Jupiter turns direct in your romance and creativity sector, giving the green light for romance, arts, and entertainment. It ushers in hope and feelings of optimism, particularly about a creative project or a romantic relationship. Your spirit to enjoy life is building. You certainly possess extra charm this month. It's an excellent time to update your personal presentation and envision what you'd like to make of the year ahead.
Others seem to be in your corner, and an important meeting of minds can occur. Your powers of attraction skyrocket, and outstanding creative opportunities arise. You could be the go-to person for information and know-how.
Around the Full Moon on the 20th, your attention turns to relationships and unrealized feelings. There can be frustrations or heightened awareness about your relationship needs that require changes. Your true feelings emerge now, and they're a little raw.
From the 23rd, motivation to pursue your financial goals is strong and building. You'll be heading into November with a mission. In the last days of October, you could solve a problem or two, not only for yourself but for others as well, or news comes in that clarifies things. You can use the power of words to attract what you want or to further your interests.
More: Monthly Horoscopes – Details
---
This Year: Libra
2021 Yearly Horoscope Overview
Your worlds of creativity, fun, or romance are in the spotlight, dear Libra. The desire or need to build new structures and make improvements to these areas of life is strong in 2021.
This year, Jupiter brings fullness to your life in the areas of recreation, romance, and creativity. Many opportunities arise for you to enjoy yourself. With Jupiter moving in harmony with your sign much of 2021, you're taking things in stride.
With Saturn in this same area of your solar chart, you might streamline and improve channels for expressing yourself, make better use of your leisure time, or pour more energy into a particular craft or hobby.
You're gaining a more realistic, healthy confidence in your value and creativity and a stronger sense of what–and who–you love. Matters of the heart are clearer, and the time you take for leisure or play is more structured and defined.
There's a continued challenge to branch out and expand your mental horizons this year as the North Node moves through your sector of beliefs, ideas, and adventure. There may be some drama surrounding communication, modes of transportation, mobility, neighbors, or siblings. Different channels for communicating and commuting methods are possible, and they may include new publishing avenues, communication equipment, a new vehicle, or other such facilitators.
You're reaching a turning point with recreation, romance, and pleasure. You're coming out of your shell and ready to share yourself with the world. New adventures, whether on the physical or mental plane, await. You may very well monetize a hobby or solidify a relationship or project.
Whatever it is that is your "joy" at this point in your life–whether it is a creative project, romantic relationship, children, entertainment, or a special pastime or hobby–is where you're ready to buckle down, focus, and improve. Combining the responsible and more playful elements of your interactions can be most successful.
From mid-May to the end of July, you can enjoy increased opportunities for work (possibly even a little too many!) and more interest in, and enjoyment of, health routines, self-care improvements, and work projects. This theme will develop more fully in 2022.
You are approaching intimacy and relationships in unconventional ways this year. Your creative or romantic life or recreational pursuits are expanding and developing in some ways, but these areas are simplified and disciplined in others. You can find it satisfying to hunker down and get serious about love and joy! You're a little more practical and cautious with matters of the heart and personal enjoyment.
You'll appreciate a largely more stable vibe to the year, and bringing a little more structure to your activities can improve your mood and outlook.
More: 2021 Libra Yearly Horoscope
See also: 2021 Libra Preview Horoscope.
---
This Year in Love: Libra
2021 Love Horoscope for Libra
Last year, there was a large focus on your home and family sector, dear Libra, which is a play-it-safe influence. While it was good for you to do so, newer energy is with you for coming out of your shell. From mid-December 2020 forward, you're becoming quite ready to explore, share, and open yourself up to newer pleasures, pastimes, and romantic feelings.
Since March 2019 (and until 2026!) Uranus moves through your intimacy sector and can bring change, excitement, and experimentation to your sex life or intimate world. Your attitude towards intimacy is changing as you open yourself up to new pleasures and experiences. This can go different ways, depending on your current life situation, age, and inclination. In other words, this detachment can lead to more interest in trying new things sexually for some, for example, or it can point to some loss of interest or a "take it or leave it" attitude for others.
Uranus is also a ruler of your romance sector, suggesting relationships revving up. This is likely to be exciting and different. You are approaching intimacy and relationships in unconventional ways. Some people with Uranus in this sector change their attitude towards sexuality quite radically, whether this is going in the direction of opening or closing!
Jupiter moved into your romance sector in December 2020, and it sticks around for a good part of 2021: until May 13th, 2021, and then from July 28th to December 28th. This transit happens every 12 years or so, and it's excellent for opening up your mind to new, happy, romantic, expressive, and fun experiences.
What's unusual about this Jupiter transit this time around is that Saturn entered the same sector of your solar chart at about the same time (also mid-December 2020), and Saturn will stick around the entire time Jupiter is there (and beyond). While Jupiter is playful and open, Saturn is known for being strict although not overly so. These planets have vastly different personalities, but they do work well together…cont'd
More: 2021 Libra Love Horoscope
Special note concerning Covid-19
Special note:
Astrological transits continue in their cyclical ways no matter the current situation. They should always be adapted to what's going on in your life in sensible ways. This applies at all times, but is particularly relevant now during this health crisis. During the very vital quarantines, if the planetary transits are suggesting it's a great time to socialize, for example, it makes sense to adapt this to online socializing. Let's be safe and protect one another through social distancing, if possible. Much love, Annie (March 18, 2020)
My heart goes out to all those experiencing difficulty. Love, Annie (April 1, 2020)
Here's to a fun, happy, and successful day!
Note: Read the sections for both your Sun Sign and Ascendant for a better picture of what lies ahead for the day. For example, if you are an Aries with a Leo Ascendant, read the forecast for both Aries and Leo.
*Keep in mind that date ranges for Sun signs are alwaysapproximate since the cusp/cutoff dates vary each year. The exact dates depend on your birth year, time, and place! If you're born on or near any of these dates and you're unsure of your Sun sign, use our calculator What's My Sign? for a definitive answer.
See Also:
Libra
Horoscopes:

Libra Daily Horoscope
Libra Monthly Horoscope
Libra Yearly Horoscope
Libra Yearly Love Horoscope
Libra Ascendant Daily Horoscope
Libra Good Days Calendar
Future Forecast Report
2021 Libra Preview Horoscope
2021 Libra Yearly Horoscope
All About Libra
Libra Ascendant
Libra
Compatibility:

Libra Sun Sign Compatibility
Libra Moon Sign Compatibility
Libra Venus Sign Compatibility
What's In Your Forecast?
Take a peek at the year ahead with in-depth Future Forecast Reports from Cafe Astrology.
Sours: https://cafeastrology.com/libradailyhoroscope.html
Libra horoscope today shine
horoscope
Horoscope Today: Astrological prediction for October 12
Daily horoscope: Are the stars lined up in your favour? Find out the astrological prediction for Aries, Leo, Virgo, Libra and other zodiac signs for October 12.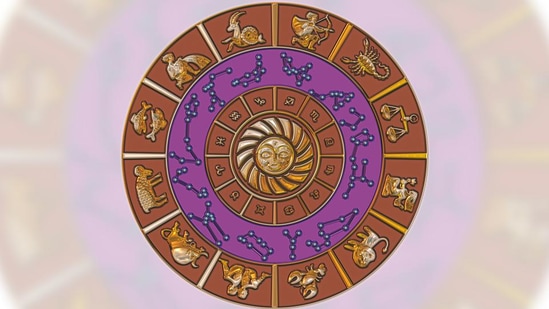 Published on Oct 12, 2021 01:00 AM IST
By Dr Prem Kumar Sharma, Manisha Koushik, Delhi
horoscope
Pisces Daily Horoscope for Oct 12: Keep calm!
Dear Pisces, avoid buying luxurious stuff. A favorable period in your family life waits for you. You will feel highly energized today.

Published on Oct 12, 2021 12:33 AM IST
By Manisha Koushik, Dr Prem Kumar Sharma
horoscope
Aquarius Daily Horoscope for Oct 12: Watch out for your tongue!
Dear Aquarius, do not give up on your ideas and come out stronger. There could be a sudden increase in your expenditures. Do not hurt elders with your razor-sharp words. If any opportunity knocks on your door, do not let it slip away.

Published on Oct 12, 2021 12:30 AM IST
By Manisha Koushik, Dr Prem Kumar Sharma
horoscope
Capricorn Daily Horoscope for Oct 12: Business travel high on cards
Dear Capricorn, you are more likely to go on an international trip with co-workers and have an excellent time. There will be a flow of income from unexpected sources. Save more and keep a tap on expenditure.
Published on Oct 12, 2021 12:28 AM IST
By Manisha Koushik, Dr Prem Kumar Sharma
horoscope
Libra Daily Horoscope for Oct 12: Think before you speak
Dear Libra, a new partnership or business venture is knocking on the door. You will get appreciated for your hard work. Try to bring a balance to your mental and physical health and avoid hurting your partner.

Published on Oct 12, 2021 12:22 AM IST
By Manisha Koushik, Dr Prem Kumar Sharma
horoscope
Horoscope Today: Astrological prediction for October 11
Daily horoscope: Are the stars lined up in your favour? Find out the astrological prediction for Aries, Leo, Virgo, Libra and other zodiac signs for October 11.

Published on Oct 11, 2021 01:00 AM IST
By Dr Prem Kumar Sharma, Manisha Koushik
horoscope
Pisces Daily Horoscope for Oct 11: Good day to rekindle love life!
Dear Pisces, your financial condition is good but think twice before making any investment. Enjoy the company of loved ones at home today. Your love life will rock and you will enjoy the company of your lover today.

Published on Oct 11, 2021 12:30 AM IST
By Manisha Koushik, Dr Prem Kumar Sharma
horoscope
Aquarius Daily Horoscope for Oct 11: Good returns are on the cards!
Dear Aquarius, it's an amazing day for you. You have an excellent financial condition as your business is thriving and bringing good returns on your investment. All your health issues will be over and you can take a sigh of relief today.

Published on Oct 11, 2021 12:25 AM IST
By Manisha Koushik, Dr Prem Kumar Sharma
horoscope
Capricorn Daily Horoscope for Oct 11: Try not to overthink!
Dear Capricorn, you will feel good on the health front after a very long time. You may have to face some financial issues. You will have stable physical health, but try not to overthink any issue.

Published on Oct 11, 2021 12:22 AM IST
By Manisha Koushik, Dr Prem Kumar Sharma
horoscope
Sagittarius Daily Horoscope for Oct 11: It's a lucky day for you!
Dear Sagittarius, cash will flow in from other income sources as well. Money loaned and forgotten is likely to be returned now. Your excellent health will keep you energetic all day long and will allow you to be involved in home chores.

Published on Oct 11, 2021 12:20 AM IST
By Manisha Koushik, Dr Prem Kumar Sharma
horoscope
Scorpio Daily Horoscope for Oct 11: Money is growing well
Dear Scorpio, you will have a stable financial condition and cash will flow in from other income sources too. You will feel happy and content on the home front. A light but regular workout will do wonders.

Published on Oct 11, 2021 12:18 AM IST
By Manisha Koushik, Dr Prem Kumar Sharma
horoscope
Libra Daily Horoscope for Oct 11: Anger issues a concern!
Dear Libra, your good health and positive mindset will motivate you today. Try to control your anger in order to keep things sorted. It's a favorable day on the professional front.

Published on Oct 11, 2021 12:14 AM IST
By Manisha Koushik, Dr Prem Kumar Sharma
horoscope
Virgo Daily Horoscope for Oct 11: Work travel on cards!
Dear Virgo, get ready to enjoy an awesome day. Some past investments may start bringing benefits for you. Things will go normal on the domestic front. A work-related trip will prove beneficial in near future.

Published on Oct 11, 2021 12:12 AM IST
By Manisha Koushik, Dr Prem Kumar Sharma
horoscope
Leo Daily Horoscope for Oct 11: Health is wealth!
Dear Leo, your financial condition will remain stable. You shall perform extraordinarily at work. Do not waste your energy in worthless discussions. Relax at home and prepare yourself for a better tomorrow.

Published on Oct 11, 2021 12:10 AM IST
By Manisha Koushik, Dr Prem Kumar Sharma
horoscope
Aries Daily Horoscope for Oct 11: Everything is satisfactory today!
Dear Aries, today you will feel energetic. You are likely to gain profits in business today. Opt for a healthy diet and lifestyle to enjoy good health.
Published on Oct 11, 2021 12:02 AM IST
By Manisha Koushik, Dr Prem Kumar Sharma
horoscope
Horoscope Today: Astrological prediction for October 10
Daily horoscope: Are the stars lined up in your favour? Find out the astrological prediction for Aries, Leo, Virgo, Libra and other zodiac signs for October 10.

Published on Oct 10, 2021 01:00 AM IST
By Dr Prem Kumar Sharma, Manisha Koushik
Story Saved
Sours: https://www.hindustantimes.com/astrology/horoscope
Libra ♊️WARNING 😱😨 horoscope for today OCTOBER 11 2021 ♊️LIBRA Tarot october 11 2021
.
Similar news:
.
1995
1996
1997
1998
1999