Recently, the city of New Braunfels has proved to be an amazing real estate option. Besides being a desirable location, New Braunfels' real estate market offers every type, style, price point, and amenity you can think of.
As a potential investor, you'll also be glad to know that rental demand in New Braunfels is on an upward trajectory. Currently, the average rent for an apartment is $1,247 – this is a 4% increase compared to the previous year.
Within New Braunfels, there are many areas you can considering investing in. In this post, we are outlining various neighborhoods in New Braunfels to help you decide where to buy an investment property.
Best New Braunfels Neighborhoods to Buy Real Estate
The following are some of the best areas you should consider when investing in New Braunfels real estate.
Neighborhood #1: River Chase
River Chase, one of the most attractive neighborhoods in the city, is located north of New Braunfels. This idyllic neighborhood features beautiful homes with a rustic elegance. Homes in this neighborhood are priced between $300,000 and $1 million.
Residents living in this neighborhood enjoy a variety of amenities, including walking paths, sports courts, and swimming pools.
River Chase is also home to a 58-acre community park called River Park. This park offers tons of green space to relax.
Neighborhood #2: Heavenwood at Hunters Crossing
This is a master planned Hill Country community. It's located on the northeastern side of New Braunfels. Nestled among outstretched oaks and rolling hills, this neighborhood is a favorite for outdoor lovers.
Residents living here get to enjoy miles of scenic walking trails, as well as playgrounds and beautiful parks. Some of the top amenities available include a sports court, a fitness center, and a swimming complex.
Homes are usually priced within the range of $400,000 and $900,000.
Neighborhood #3: John Newcombe Estate
This is a gated and intimate community. The neighborhood features over 200 premium homes. Residents can enjoy walking trails, family-style parks, fishing ponds, swimming pools, and an exclusive country club.
Homes are priced anywhere between $385,000 and several million dollars.
Neighborhood #4: Pecan Crossing
Pecan Crossing is near Fischer Park. Fischer Park is the largest park in New Braunfels and offers a wide variety of amenities, including picnic facilities, fishing ponds, playgrounds, and hiking and biking trails.
Homes in Pecan Crossing are some of the most beautiful in New Braunfels. They feature elegant exteriors, high ceilings, and open floor plans. Prices range from as low as $200,000 to as high as $385,000.
Neighborhood #5: Manor Creek
The Manor Creek neighborhood is a peaceful, quiet, and serene neighborhood. The homes are large and elegant. This neighborhood is known for its outdoor neighborhood pool and well-loved community clubhouse.
Floor plans range between 2,000 and 3,500 square feet. As for the home prices, they range anywhere between $370,000 and $563,000.
Neighborhood #6: Highland Grove
This is a brand-new neighborhood in New Braunfels.
The neighborhood is conveniently located near IH-35 and Rueckle Rd. off Morningside in New Braunfels. It's conveniently located near golf courses, and numerous fine dining, shopping and entertainment centers.
And just like Pecan Crossing, Highland Grove is in close proximity to Fischer Park – the largest park in New Braunfels.
Homes are relatively affordable and range from $200,000 to $340,000.
Neighborhood #7: Copper Ridge
Copper Ridge is located northwest of New Braunfels. The community is gated and features a guarded entrance. Homes are built on lots ranging from one to three acres.
Some of the noteworthy amenities include a resort-style pool, basketball courts, tennis courts, as well as Texas-style pavilion.
Homes in Copper Ridge range from $400,000 to $1 million.
Neighborhood #8: Vintage Oaks
Vintage Oaks is a 3,300-acre neighborhood near Canyon Lake, located on the northwestern side of New Braunfels.
The neighborhood is known for offering some of the best amenities in Hill Country. Here you'll find miles of maintained trails, children's playgrounds, a lazy river, four pools, sports courts, and The Fitness Club.
In a Nutshell: Best Neighborhoods in New Braunfels
New Braunfels is a great city for real estate investing! The economy is growing organically and steadily, and the rental demand for high quality, well-maintained housing is high. Not to mention, many people are choosing New Braunfels over San Antonio.
If you're planning to buy real estate in New Braunfels, you may want to consider buying in the aforementioned areas.
As an overview, here are some of the neighborhoods to consider:
River Chase
Heavenwood at Hunters Crossing
John Newcombe Estate
Pecan Crossing
Manor Creek
Highland Grove
Copper Ridge
Vintage Oaks
If you have questions, don't hesitate to reach out to us. Limestone Country Properties has years of experience working in the local real estate market and can help you make an informed decision.
FUN FACT: Did you know that Texas is one of the best states for RV living? Perhaps you can consider investing in an RV and renting it out!
Next PostPrevious Post
Sours: https://www.limestone-country.com/best-areas-invest-new-braunfels

If you're seeking a true "master-planned community," Vintage Oaks might be your spot to build your dream home. Composed of nearly 4,000 acres of Hill Country terrain, Vintage Oak is stocked with an impressive array of resort-style amenities, including a Tuscan-Style clubhouse, fitness center, multiple pools, a sand volleyball court, outdoor tennis courts, a regulation soccer field, a putting green, and little league baseball field. Additionally, the neighborhood provides charming natural perks like a native flower garden, private vineyard, and beautiful picnic area shaded by century-old oak trees. With lot prices between $60,000 and $350,000, homes in this community vary widely (though each is required to be a minimum of 2,300 square feet, according to architectural requirements).

Are you ready to build a home in New Braunfels? We would love to help guide you through the process!
Sours: https://www.keithwing.com/blog/2019/1/4/top-5-new-braunfels-neighborhoods-to-build-a-custom-home
New Braunfels profile
Already have an account?
Log In
New to NeighborhoodScout? Create an account to add this page to your saved places.
Subscribe
Living in New Braunfels
New Braunfels is a larger medium-sized city located in the state of Texas. With a population of 90,209 people and 16 constituent neighborhoods, New Braunfels is the 54th largest community in Texas. There's nothing like the smell of a brand new house, and in New Braunfels, you'll find that a large proportion of houses were recently built. New growth in residential real estate is an indication that people are choosing to move to New Braunfels, and putting down their money on brand new construction. New Braunfels's real estate is, on average, some of the newest in the nation. New Braunfels does seem to be experiencing an influx of affluent people, because the median household income is $71,044.00.
New Braunfels real estate is some of the most expensive in Texas, although New Braunfels house values don't compare to the most expensive real estate in the U.S.
Unlike some cities where white-collar or blue-collar occupations dominate the local economy, New Braunfels is neither predominantly one nor the other. Instead, it has a mixed workforce of both white- and blue-collar jobs. Overall, New Braunfels is a city of sales and office workers, professionals, and service providers. There are especially a lot of people living in New Braunfels who work in office and administrative support (12.27%), sales jobs (11.53%), and management occupations (10.38%).
The education level of New Braunfels citizens is very high relative to the national average among all cities (21.84%): 34.73% of adults in New Braunfels have a bachelor's degree or even advanced degree.
The per capita income in New Braunfels in 2018 was $33,405, which is wealthy relative to Texas, and upper middle income relative to the rest of the US. This equates to an annual income of $133,620 for a family of four. However, New Braunfels contains both very wealthy and poor people as well.
New Braunfels is an extremely ethnically-diverse city. The people who call New Braunfels home describe themselves as belonging to a variety of racial and ethnic groups. The greatest number of New Braunfels residents report their race to be White, followed by Black or African-American. New Braunfels also has a sizeable Hispanic population (people of Hispanic origin can be of any race). People of Hispanic or Latino origin account for 34.35% of the city's residents. Important ancestries of people in New Braunfels include German, English, Irish, French, and Italian.
The most common language spoken in New Braunfels is English. Other important languages spoken here include Spanish and German/Yiddish.
Real Estate in Popular New Braunfels Neighborhoods
Popular Real Estate Near New Braunfels TX
Zip Codes in New Braunfels, TX
Sours: https://www.neighborhoodscout.com/tx/new-braunfels
Forget Living In New Braunfels
Our Neighborhoods
Vintage Oaks has a wide range of properties ready for your dream home in the Texas Hill Country.
1-2 Acre High Elevation, Easy Build Homesites in Bear Creek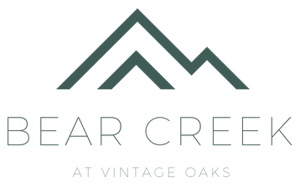 Bear Creek is the newest neighborhood within Vintage Oaks to offer 1+ acre homesites to build your custom Hill Country home.
The Bear Creek neighborhood features open rolling land and more dramatic topography and vistas.
Bear Creek features:
1-2 acre homesites with sweeping views
Greenbelt homesites
Within a short walk of the pool area including a playground and covered pavilion
Adjacent to miles of walking trails
Quick access to Hwy. 46 and FM 2722
Request a copy of the Bear Creek Interactive Map
New Homes from the mid $400s in The Grove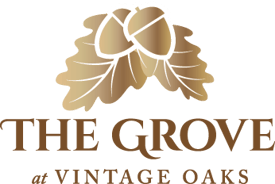 The Grove at Vintage Oaks features single family homes by three of the area's most acclaimed home builders on an easier-to-maintain footprint.
The Grove features smaller lots, requiring less maintenance, all surrounded by 100 acres of scenic open space.
Homes in The Grove will enjoy rolling topography in a walkable neighborhood. Thoughtful plans are designed to maximize living and storage space for carefree living.
Large Acre Properties in Vineyard Ranch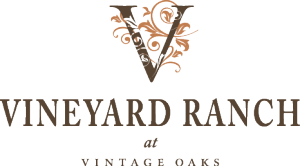 For those seeking even more land for their Hill Country estate, Vineyard Ranch boasts spacious 5 to 14 acre properties in a secluded location across from the community's main entrance.
Ideal for horses and privacy, Vineyard Ranch offers a quiet setting for your custom home, while still providing access to all of the community amenities within Vintage Oaks. Each property has its own unique features from dry creeks, beautiful trees and easy-build topography.
Vineyard Ranch Features:
5 to 14 acre homesites
Only 5 properties available
Towering hardwood trees
Seasonal creek on every homesite
Private location with quick access to Hwy. 46
Down the street from Dry Comal Creek Winery
Spacious, horse-friendly properties
Community clubhouse, swimming pool, lazy river, walking trails, tennis courts, athletic fields & more!
Discover Vineyard Ranch at Vintage Oaks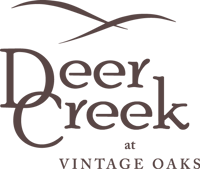 Discover some of the most private homesites in all of Vintage Oaks. This neighborhood features long views, privacy and greenbelt surround. All are also a short bike ride to the pool, Clubhouse, sporting fields and the new Timber Ridge Park.
Deer Creek features:
1+ Acre heavily-wooded homesites
Nestled in the back corner of the community adjacent to private ranch for extra privacy
100-Year-old oak trees
Cul-de-sac homesites
Close to neighborhood amenities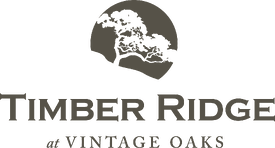 Discover some of the most breathtaking views in Vintage Oaks. This new neighborhood features high elevations, long views, privacy and greenbelt surround. All are also a short walk or bike ride to the pool, clubhouse, sporting fields and Memorial Park.
Timber Ridge features:
1+ Acre heavily-wooded homesites
Nestled in the back corner of the community for extra privacy
100-Year-old oak trees
Cul-de-sac homesites
High elevations for breathtaking Hill Country views

This dramatic neighborhood features high elevations and long views, privacy and greenbelt surround. All while being a short walk or bike ride to the pool, clubhouse and sporting fields. Each homesite is one acre or more of spacious Texas Hill Country in the areas fastest growing community, Vintage Oaks.
The Canyons features:
1+ Acre Wooded Homesites
Backyard greenbelts for extra privacy
100-Year-Old Oak Trees
Cul-de-sac sites
Breathtaking Hill Country views
Sours: https://www.vintageoakstexas.com/neighborhoods
Braunfels neighborhoods new
6 New Braunfels Neighborhoods That Should Be on Your Radar
As New Braunfels, Texas has continued to evolve and diversify (recently ranking as the second fastest growing city in the country!), so has its local neighborhood selection. From cozy cottages to waterfront estates, we're willing to reckon our little "river city" has something for pretty much anyone.
But just which neighborhoods are really making strides in New Braunfels' explosive market? Below are several neighborhoods, both new and established, that seem to be gaining popularity among buyers.
226 Legacy Hills: River Chase (SOLD)
1. River Chase
By far the most popular community on our list, River Chase (located several miles north of New Braunfels proper) boasts that rustic sort of elegance Hill Country buyers love. Besides beautiful homes and an idyllic location, this neighborhood offers residents a community clubhouse, swimming pools, sports courts, and walking paths. But what really sets River Chase apart? The neighborhood preserves a 58-acre community park (aptly named "River Park") that provides residents with private access to the Guadalupe River. Homes for sale in River Chase generally start in the mid-$300,000s and go up to about $1 Million.
709 Oak Bluff Trail: Havenwood At Hunters Crossing (SOLD)
2. Havenwood At Hunters Crossing
Perched on the northeast reach of New Braunfels, Texas, Havenwood At Hunters Crossing is a master-planned Hill Country community that dates back to 2007. Overall? This neighborhood truly takes advantage of the outdoors. Nestled among rolling hills and outstretched oaks (each home sits on at least a 1.25-acre lot), Havenwood boasts beautiful parks, playgrounds, and miles of scenic walking trails. Additionally, the community's amenities complex features a swimming complex with multiple pools, a fitness center, sports courts, and more. Homes in this active community tend to start in the $400,000s and soar up to $900,000.
2930 Sawmill Ln: Highland Grove (SOLD)
3. Highland Grove
Nestled in the southwest corner of New Braunfels (safely out of the tourist zone yet still within city limits), Highland Grove started in 2013 and has been growing ever since. The neighborhood boasts classic design and varied floor plans (both one and two-story), generous quarter-acre lots, proximity to the largest park in New Braunfels (Fischer Park), and a nearly-on-site elementary school (Morningside Elementary School is less than a mile from the community). Homes are generally affordable, priced from $200,000 to $340,000.
2508 Klemm St: Manor Creek (OFF MARKET)
4. Manor Creek
A gated community in northwest New Braunfels, Manor Creek is made up of large homes and generously sized home lots (⅓ acres each with mature trees!). Featuring a well-loved community clubhouse and neighborhood pool, the neighborhood is centered around the best aspects of the Texas Hill Country: community and the great outdoors. Manor Creek also offers a variety of floor plans (between 2,000 and 3500 square feet) that currently range from around $370,000 to $563,000.
22323 Pecan Tree:Pecan Crossing ($310,000)
5. Pecan Crossing
We love Pecan Crossing's two-acre private park, walking trails, and two playscapes. But the real gem of this new construction community? It's location nearly across the street from Fischer Park, New Braunfels' biggest and most beloved open space. This newly popular New Braunfels neighborhood boasts a variety of home options that are both beautiful and affordable: the open floor plans, high ceilings, and elegant exteriors (stucco, brick, and rock) start in the mid-$200,000s and go to about $385,000.
2448 Crikey Ct: John Newcombe Estate ($464,000)
6. John Newcombe Estate
Created by an Australian tennis legend and executed by insanely talented builders and designers, John Newcombe Estate might just be New Braunfels' most unique master-planned community. Featuring 200 premium acreage homesites, thoughtful Hill Country amenities, and an exclusive country club, this neighborhood dates back to 2011 and continues to set new standards. One of the higher-end communities on our list, homes in John Newcombe Estate start around $385,000 and soar into the millions.
With our wealth of experienced, local agents, we're eager to help you find your place in the New Braunfels community. From connecting you with a lender to giving you access to exclusive resources, let us make your search for the right home as seamless as possible!
Sours: https://www.kwnewbraunfels.com/news/5-new-braunfels-neighborhoods-you-should-put-on-your-radar/
BEST NEIGHBORHOOD IN NEW BRAUNFELS - VINTAGE OAKS - Moving to New Braunfels
Six NB Neighborhoods Everyone Is Obsessed With
It comes as no surprise to us that New Braunfels is one of the fastest growing towns in the United States. From young families to retirees, people see the values held in the Two-River Town and want to live their days in the gateway to the Texas Hill Country (plus, it's nice to live a short distance from the river, downtown, and Wurstfest when the season comes).
But aside from New Braunfels being a generally attractive place to live, several neighborhoods in town have proven to be alluring to anyone seeking a beautiful home in a tranquil environment. Below is a list of the current neighborhoods that are proving to be the most sought-after across New Braunfels.
1. River Place at Gruene
The famous Gruene, TX is tucked away in New Braunfels and offers respite and retreat for those who want to settle into the Hill Country life for a night. Just north of the "downtown" Gruene district is River Place at Gruene, a neighborhood for homeowners looking for the best of both worlds. This neighborhood is just a short drive from FM 306, which leads quickly to I-35 for the commuter or out to Canyon Lake going west for the vacationer. The entrance feels luxurious and rustic and works its way into a charming set of roads and homes. The simple layout and mid-size lots mean privacy without too much upkeep. The neighborhood backs up to the breathtaking Guadalupe River and features a river park for residents to enjoy whenever they want. Invite friends and family to the house, spend a day at the river, and still be home for dinner.
2. River Chase
If you venture west past River Place at Gruene along FM 306, you will find yourself at River Chase. This neighborhood is in high demand due to its distance from the interstate, proximity to the Gruene Historic District, and short commute to both Guadalupe River and Canyon Lake. Most homes offer plenty of space between neighbors for privacy and custom landscaping for those with the green thumb (or know someone who does). The generous amenities include a clubhouse available to rent for social events, a fitness center, swimming pools, a baseball field, basketball courts, a tennis court, and even some more pleasant amenities like a pond, a butterfly garden, and a barn. River Chase is within walking distance to the Guadalupe River, which is ideal for those that often get the itch to relax in the natural waters, and not too far from both Whitewater Amphitheater and Gruene Hall to make your weekends a little more fun.
3. John Newcombe Estate/Newcombe Tennis Ranch
The John Newcombe Estate and Tennis Ranch is a new housing development off Highway 46, northwest of downtown New Braunfels. It was built in 2010 and is nearing the end of the main construction. The neighborhood offers custom homes as well as land plots. It is a gated community aiming to provide an intimate and secure setting for homeowners. Amenities found at the Estate Country Club include the resort-style pool, lounge, fitness center, tennis courts, and kid's club that help foster community among homeowners in the Newcombe neighborhood. Available homes vary in style from a cottage to conventional to and estate, depending on your budget and desired level of luxury. Fishing ponds, walking trails, and family parks are also on-site and make this a premier location for families who want to live in comfort close to town.
4. Vintage Oaks
1118 Diretto Dr - $569,900
Vintage Oaks is 3,300-acre neighborhood near Canyon Lake that provides "the perfect backdrop to a life well-lived." Enjoy abundant wildlife and nature while living in a little slice of heaven on the northwest side of New Braunfels. Residents rave about this place for its community and perseverance to maintain the Texas Hill Country vibe, even despite growth. Living here puts homeowners next to the Texas Wine Trail and sits equidistant between Highway 281 and I-35 for commuters. Some of the amenities include a clubhouse with two swimming pools, a lazy river, fitness center, soccer field, baseball field, tennis courts, an outdoor kitchen, a flower garden, and a picnic area with a 500-year old oak tree.
5. Copper Ridge
Copper Ridge is a community of houses northwest of New Braunfels and tucked safely inside the southern Hill Country. Within the 24-hour gated and guarded entrance, homes rest on plots between 1-3 acres. There is a Texas-style pavilion with a fireplace, barbecue pit, and picnic tables to enjoy a Texas evening with friends and family, as well as tennis courts, basketball courts, and a resort-style pool. Most of all, it sits a little off the beaten path for those who want some space in their living situation. Build a custom home or buy a newly built home before it goes off the market!
6.Havenwood at Hunters Crossing
Havenwood at Hunters Crossing is located on Hunter Road between Gruene and San Marcos. This neighborhood is growing popular because of its location on the Texas Wine Trail and proximity to shopping (San Marcos outlet malls, anyone?), great dining, entertainment, excellent schools, and easy commuting. It also strives to be a community which invites people from all stages of life, from new families to growing families to retirees. Havenwood residents enjoy breathtaking Hill Country views, as well as resort-style amenities that include swimming pools, parks, basketball courts, tennis courts, volleyball courts, and gorgeous live oak trees
Interested in any of these neighborhoods? Keller Williams would love to help you in the process. We'd be honored to be the ones to help guide you through the whole process, from connecting with a lender to signing the closing papers. Let us know how we can help your search for the right home as seamless as possible!
Sours: https://www.kwnewbraunfels.com/news/new-braunfels-most-popular-neighborhoods/
You will also like:
.
1931
1932
1933
1934
1935