7 Best Rear Wheel Drive Bargains
A good rear-wheel drive car is hard to beat. Here's our pick of 7 of the best value RWD cars to buy and tune…
Everyone loves a bargain, especially when it comes to cars, but bargains don't hang around long. Not only do under-priced cars get snapped up in minutes by lucky buyers, but any type of car that's great value for money doesn't stay that way for long.
Go back a few years and the good old Nissan 200SX was as common as muck and a total bargain if you wanted a tunable, turbocharged, rear wheel drive fun, but now? Well, prices have doubled on average. The same goes for R32 and R33 GTS-Ts; days of cheap Nissan Skylines are now behind us. Even the E36 BMW, which until recently was considered a sub £1000 bargain RWD car, is now rapidly rising in price.
Regardless of why and how, the low to then high prices of cars happens to nearly every model, even legendary cars like the Toyota Corolla AE86 and Mk2 Ford Escort RS2000 were once sub £1000 bargain bangers. So if you want rear wheel drive fun while the prices are low, here's our current pick. But we'd be quick, prices are set to rise!
1. E46 BMW – from £1000+
Once upon a time, the E46's predecessors, the E30 and E36, were also considered RWD bargains, but now they're verging on modern classics, with price tags to match, but thankfully for us, the E46 has taken over their position at the bottom of the pile.
Anything from a 325i upwards is a decent performer with 190bhp+ from the factory, great handling, a ton of cheap tuning parts available, and all can cost under £1500, even in decent condition. The best performers of the bargain bunch are the 330i and 330d, both of which are worth bottom dollar at the moment, and are ripe for a few tweaks.
For both the 330i and 330d, a remapped ECU makes a massive difference, turning the 330i in to something that's far more revvy than the standard car, and turning the 330d in to a serious torque-monster. A set of coilovers and uprated top mounts massively improves the handling on any E46, and lowering the gearing slightly by fitting the rear diff from the automatic model (of which ever engine you choose) transforms the acceleration and makes these machines feel like sports cars rather than the cruisers they were intended to be.
2. MAZDA MX-5 – from £1000+
Thanks to how common they are, combined with their reputation of being a bit girly and slow, the Mazda MX-5 has been a performance bargain for some time now, and while Mk1 prices are rising slightly, the prices of the arguably better Mk2 model are at rock bottom, and pound for pound, there's honestly no better handling RWD car.
While MX-5s aren't powerful, once you get used to them you can drive them on the almost unbelievable ragged edge (on track!), which makes them a seriously quick car when corners are involved. Some people think that their lack of power makes them useless for drifting, but the reality is, while they're no smoke machine, with a good driver they're actually awesome drift cars, perfectly capable on even the fastest tracks. On both conventional track days and drift days, an MX-5 with a good driver will often have big power cars holding them up, as they've got the amazing ability to drive and drift at quite ridiculous speeds that others cars don't.
With turbo conversions common and surprisingly cheap (that can easily double the standard engines power), not to mention a huge amount of suspension tuning parts available, there's no end of giant killing fun to be had with this 'girly' car…
3. NISSAN 350Z – from £4500+
Yes, as crazy as it may seem to someone who's not looked at car prices for a few years, the Nissan 350Z has dropped in price hugely recently, to the extent it's now often cheaper than the RWD bargains of recent Nissan past, the 200SX and the Skyline GTS-T, despite being ten to twenty years newer.
With good looks and a beefy 3.5ltr V6, it's a car that anyone can tell means business, but many don't realise it's actually also a great handling motor, featuring the same sort of multi-link suspension that the 200SX has. It almost has as many tuning parts available for it too.
With over 270bhp as standard, they're no slouch, although being naturally aspirated means power gains from tuning isn't as easy as it was for its turbocharged predecessors on the bargain RWD Nissan list. Having said this, they've become hugely popular worldwide, so if you've got the budget for it, the potential for 1000bhp+ is there!
4. E55 AMG – from £3,000+
Despite being hugely expensive cars when new, Mercedes have poor used value in the UK, and while this is bad for anyone who bought one new, it means you can buy an absolute beast for very little money. As production cars go, for BHP per pound it's hard to beat an E55 AMG right now, both the earlier (W210) naturally aspirated versions, and the later (W211) supercharged versions.
While W210 prices are rapidly rising after being as low as £1000 a few years ago, £3000 can get you a tidy one with a long MoT, and considering that's a car with a claimed 355bhp (but usually far more on the rollers) and almost 400lb/ft coming from a 5.4-litre V8, it's one hell of a mover for the money. If you've got a bigger budget, the later Kompressor versions have almost 500bhp as standard and will only cost you about 10k.
Yes, these cars are huge and have automatic gearboxes, but trust us, they're far sportier than you'd imagine, have crushingly fast acceleration, and an awesome V8 soundtrack. Buy one and thank us later!
5. BMW 335I –  from £8,000+
Starting at around £8000, the BMW 335i is a great car for the money, with good performance, tidy looks and, as bargain buys go, it's quite a new car. But there's more to the 335i than that. For us, the reason the 335i is a bargain at the moment, is that we predict this car will soon be the modern day equivalent of the legendary Toyota Supra twin turbo in tuning terms.
Packing an incredibly tunable 3.0-litre twin turbo engine that's mated to a strong six speed transmission, it's a power- hungry owner's dream. Countless upgrades are already available, including huge single turbo conversions!
As soon as more people realise the potential of these already fast cars, we expect prices to rise, so grab a good one before everyone jumps on the bandwagon!
6. TOYOTA JZX90/100/110 – from £5000+
As mentioned earlier in the feature, the days of cheap Nissan Skylines are long behind us, but for now at least there's an alternative, as long as you don't mind a four door that is. The JZX series of Toyotas are, if we're honest, better performing, more tunable, more reliable, nicer to drive, and arguably better looking than the equivalent Nissans, and at the moment they're cheaper too.
With a turbocharged 2.5-litre straight six 1JZ lump and strong RWD manual box, it's common to see them pushing over 500bhp – even on standard engine internals! This unsurprisingly, is the number one reason people buy these relatively unassuming looking saloons. While JZX100s are the most commonly found in the UK, they're also the most popular, so you're more likely to spot bargains in the form of the slightly unloved JZX90 and the still fairly unknown JZX110.
But regardless of model, they share the same basic underpinnings and you're getting a hell of a lot of car for your money. They're one of those cars that many people don't consider, but after one drive, even hardcore Nissan fans usually fall in love with them.
7. MAZDA RX-8 – from £500+
It's crazy to think a modern rear wheel drive performance car is just so cheap, almost worthless in fact, but it's true; running and driving RX-8s can be had from just £500! The reason for the amazingly low price isn't because they're bad cars, but because they have such a terrible reputation for reliability, even though this is mainly caused by user-error. Most people are now afraid to own one, making prices incredibly low for what you get.
There are two versions available, the 190 and 230, and even though the power levels they're said to produce seem a little optimistic, the 190 model isn't slow. Still, it's definitely the six speed 230 model you want. Thanks to the naturally aspirated rotary engine they're not exactly torque monsters, so you'll have to rev them hard to accelerate well, but they're great handling cars and good overall performers.
Poor fuel economy and questionable reliability might make them far from an ideal daily driver, but people have great success with them as track cars. And thanks to tidy examples with blown engines costing no more than a few hundred quid, they're also without doubt the best value base car for a wild engine conversion too!
Words Stav Photos various
Sours: https://www.fastcar.co.uk/tuning-tech-guides/rwd-rear-wheel-drive-cars-cheap-best/
15 Most Thrilling RWD Sports Cars You Can Buy For Cheap
As you might know, there is an ongoing battle between car enthusiasts about what is the best drivetrain layout. Front or rear-wheel drive? Or perhaps a capable, but heavy, all-wheel-drive car is the best bang for your buck? Front-wheel drive is often used in compact and economy vehicles, while rear-wheel-drive is used in performance, luxury, and sports cars.
Updated March 2021: If you're a driving enthusiast looking for the best, affordable rear-wheel-drive sports cars, we've updated this list with the latest prices and power-figures to help you make your decision. 
That is why the RWD is the choice of driving enthusiasts who prefer sports car driving dynamics and feel. Of course, sublime handling and performance usually come with a steep price tag, however, there's no need to worry; we've got you covered. There are plenty of cheap and affordable drivers' cars out there that make some very convincing arguments as to why rear-wheel-drive is the best option. Just check out these new or used RWD cars that offer handling and performance that'll satisfy most driving enthusiasts.
15 Mazda MX-5 Miata
A legendary roadster and one of the best RWD sports cars regardless of price, the Miata has finally shed its "hairdresser" image and offers nothing but driving pleasure. The secret behind the roadster's success is its lightweight body, peppy engine, and perfect weight distribution, all topped out with rear-wheel-drive.
It really doesn't matter which generation you get, they're all fun to drive and deliver a similar driving feel. The brand-new entry-level MX-5 Miata Sport has a starting MSRP around $26,600, whereas on the used market they can be found for a few hundred bucks and up.
14 Chevrolet Camaro
The Camaro has one of the best chassis architectures in the muscle car class, a fantastic selection of engines ranging from small turbo four-banger to fire breathing supercharged V8, and rear-wheel-drive making it a prime example of an American performance car.
Those looking for the maximum amount of power should check out the ZL1. It has a supercharged 6.2L V8 pumping out 650 hp. However, ZL1 prices start at $63,000 and can easily exceed $72,000 once some options boxes are ticked. On the other end of the scale is the 275 hp 4-cylinder model with a starting price around $25,000.
13 Fiat 124 Spider
Built on the same basis as the current Miata, the Fiat 124 Spider has two significant differences: its design and 1.4-liter turbocharged engine, which actually makes it slightly faster than the Mazda. It also comes with exclusive interior trim and more upscale features.
This is probably the cheapest Italian sports car on the market, in fact, it's one of the cheapest sports cars period. The 2020 base-model had an MSRP $25,390, making it cheaper than the Miata.
12 Subaru BRZ
This little Subaru is all about the driving experience. A lightweight body, rear-wheel-drive, and low center of gravity thanks to the flat-four engine make it exceptionally fun to drive - and that's despite its 200-hp engine. But, we do feel that the car should have a bit more power since the chassis could definitely handle it.
Apparently, there is a new model in the works, and we bet it will be even better and more exciting. The 2020 model had a base MSRP of $28,845, which might be on the higher end of the scale for what is in reality an entry-level sports car.
11 Ford Mustang
The rear-wheel-drive is one of the Mustang's signature features if you are lucky enough to own one of the V8 models then you have the perfect American muscle combo with everlasting appeal and a glorious soundtrack. However, even the entry-level EcoBoost models will provide much enjoyment and very decent performance, especially with the Performance Pack option box ticked.
The base-model 2021 Ford Mustang starts at $27,155, with the V8 GT model retailing for $36,120. Of course, there are also the Mach 1 and Shelby models, but then we're no longer talking about affordable sports cars.
Related: 2020 BMW M3 Is Getting A 'Pure' Rear-Wheel-Drive Option With 454 HP
10 Nissan 370Z
With its 332 hp from a high-revving naturally-aspirated V6, the Nissan 370Z is one of the purest rear-wheel-drive coupes you can find new or used. The interior features may be a bit outdated, but the driving experience is exciting as ever. The latest news from Nissan state that this model will get a replacement soon and that it will be even better and more powerful.
The 2020 Nissan 370Z had a base price of $30,090, making it one of the most expensive in its class.
9 Kia Stinger GT
Although the Stinger is offered with an optional AWD system, we believe that the best version is the one featuring rear-wheel-drive. This capable yet practical performance sedan is a big step forward for Kia in terms of performance and image. The handling was tuned by ex-BMW M-Tech engineers which guarantee great driving dynamics.
The base model 2021 Kia Stinger comes with a $33,090 price tag, which makes it one of the cheapest cars in its class. The V6 model comes in at $39,500, and a fully loaded GT2 version costs $52,600.
8 BMW 2-Series
If the M2 or M4 is too expensive, you can always get the 228i, which is precisely what an enthusiast's BMW should be. Compact, affordable, reasonably powerful with sharp steering, signature rear-wheel-drive, and energetic performance. 228 HP is not an insane amount of power, but it is certainly enough for a spirited drive.
There's a choice between four-cylinder and six-cylinder engines, with the base model 2 Series Coupe starting at $35,900.
7 Chrysler 300
Combining luxury with performance, the Chrysler 300 with a 363-HP Hemi V8 is a classic American RWD sedan with impeccable road manners. While it's far from agile, it does have a unique driving feel as well as the charm of the old-school V8-powered cruiser.
The Chrysler 300 has been on the market forever, but it is still pretty appealing. Prices for the 2020 Chrysler 300 ranged from roughly $30,000 to $38,000.
6 Toyota GT 86
Twin brother to the Subaru BRZ, the Toyota GT 86 was designed to bring back the concept of an affordable and fun sports car. With the accent on handling rather than on sheer performance, rear-wheel-drive was an integral part of the package.
The 2020 Toyota GT 86 is one of the most affordable sports cars on the market, with prices starting at $26,985. Even the limited Hakone Edition only cost $29,870.
Related: These Dirt-Cheap Cars Will Reach 60 MPH In Under 5 Seconds
5 Dodge Challenger
It is impossible to imagine a muscle car with engine choices up to 840 HP without rear-wheel-drive. The Challenger is one of the purest muscle cars ever built, especially when equipped with Hemi V8.
Staying true to the muscle car ethos, Dodge has priced the Challenger at a very competitive price, at least for the regular models. While the V6-powered Dodge Challenger SXT starts at $28,295, it's the V8 versions that are the most attractive.  For $34,995, you can snag yourself a V8-powered Challenger R/T, although prices can go as high as $80,000 for the top-of-the-line models.
4 Mercedes C63 AMG
Germans don't know how to make a muscle car, right? Wrong, and here is proof – the 2008 to 2015 C63 AMG. With the 6.2-liter V8 engine, rear-wheel-drive and insane performance, this is a proper muscle sedan and definitive future classic. Available as sedan, coupe, or wagon, this is a sports car disguised as practical family transport.
These days, a used C63 AMG model can be picked up for less than $25,000, which is a good deal considering the power and pedigree that comes with it.
3 Mazda RX-8
Although controversial, the RX-8 is still one of the cheapest driver's cars you can get. A combination of an insane-revving Wankel engine, lightweight chassis, and rear-wheel drive has many fans all over the world.
Yes, we know the Wankel is not the most reliable engine in the world, but if you've got some skills with a wrench, the RX-8 is well worth the risk. The Mazda RX-8 truly is a bargain these days, with prices starting as low as $5,000
2 Hyundai Genesis Coupe
Underrated but affordable, the Genesis Coupe is a serious piece of kit. With 363 HP from the 3.5-liter V6 engine, a RWD platform, and the ability to achieve 60 mph in under 6 seconds, this Korean muscle car is worth considering.
With prices starting around the $5,000 mark for older models, the Hyundai Genesis Coupe really is a bargain!
1 Chevrolet SS
From the outside, it looks like a rental car, but this sleeper hides a 6.2-liter V8 engine that produces 412 HP. That's BMW M5 performance, and it's all sent to the rear wheels. The Chevy SS received an undeserved reputation as a poor man's Cadillac CTS-V, while in reality, it was one of the coolest Bow Tie performance cars in recent years.
Prices start around $25,000 for a high-mileage example, while $10k more will buy you a really clean low-mileage model.
next: Rear-Wheel-Drive Cars: Pros & Cons
ShareTweetEmail
These Are Some Of The Best Luxury Car Brands You've Never Heard Of
We'll take a look at three distinct luxury automakers, each of whom have produced some slick and arguably underappreciated vehicles.
Read Next
About The Author
Vukasin Herbez (98 Articles Published)
Life-long car enthusiast, an experienced car journalist, blogger, classic car expert, and avid collector of all things automotive. Always on the lookout for innovative automotive tech, exciting barn finds, and twisty scenic route for that perfect early-morning drive.
More From Vukasin Herbez
Sours: https://www.hotcars.com/15-most-thrilling-rwd-sports-cars-you-can-buy-for-cheap/
As a Subaru owner, I must say, all-wheel-drive is an absolute blessing. They're safe and reliable, are capable off-road, and likely some of the safest vehicles on-road. Sadly, if swinging the rear end out brings you unbridled joy and makes you giggle like a schoolgirl, what you're after is a rear-wheel-drive coupe. While there are some good options on the market in the $25,000 range, we're here to talk about some of the classics. Here are ten of the best cheap RWD cars available.
Mazda Miata MX 5
It's no shocker that the Miata made this list, so we're going to go ahead and get it out of the way now. Introduced in 1989, the Miata has been restyled through four generations to date: the NA, NB, NC, and now, ND. While ND models are gorgeous and alluring, the NA and NB models (first and second generation) are your best bet for affordable fun cars. The NC trim is also affordable, but mostly because it was widely regarded as the worst Miata made. The Mazda soul is still detectable, but it is a much more proper car compared to the wild capabilities of the early generations.
With the Mazda Miata, you'll have an absolute blast driving around town, competing in autocross events, or even taking it to the local track. With used models available between $4,000-$7,000, this one really is a no-brainer. Though the car makes a pathetic 116 horsepower, weight reduction is the name of the game. The car's borderline anorexic curb weight of just 2,100 lbs gives it the ability to handle corners with ease and handle like an absolute dream. Without a doubt, this is one of the best cheap RWD cars ever made.
Fiat 124
As far as cheap cars go, this one is not exactly the most budget-friendly car on the list. Due to its profoundly young age, the Fiat 124 sits comfortably around $22,000 for used examples. What you'll get for that money, however, is something quite special. Remember the Fiat 500 Abarth? Well, this car features the same turbo-four, which makes 160 hp and 184 lb-ft of torque. In a car that weighs 2,400 lbs, this translates to handling that is strikingly similar to that of a Miata. Essentially, if you're in the market for a cheaper fun car and you're not quite sold on the new Miata, this may be the car for you.
Speaking of the Miata, the 124 Spider actually features the same 6-speed manual gearbox as the NC iteration! In fact, there are more than a few shared parts between the cars, as Mazda played a role in the development of the 124 as well. The 124 claims to sports "a good level of comfort with very low body roll," which means you can expect it to have a stiffer and more agile approach than the Miata.
Toyota 86/BRZ/FRS
As one of the still newer models on this list, with an inception date of 2012, the FR-S might strike you as being too expensive, but you can actually expect to find some early used models between $10,000-$14,000. Still not as affordable as the Miata, but it's definitely as recognizable as one.
The Scion FR-S/Subaru BRZ/Toyota 86 shook the marketplace when it entered, resulting in hundreds of thousands of the things hitting the streets. It's a car that blew up seemingly overnight, and while many mock it for being underpowered or overly common, it's actually got some strong points.
For starters, there's the genuine Subaru boxer engine under the hood which, as we all know, is as reliable as they come (as long as it's naturally aspirated, that is).  In a 2,700 lb car, the 200 hp motor is more than capable of some light-hearted fun. The car also features some exceptionally tight handling and is really quite small and maneuverable. Not to mention the aftermarket. This is one of the most highly customizable cars out there and with its nice long bonnet, it's also prime for an engine swap. It's not the most affordable of the cheap RWD cars out there, but it does make a great build platform!
Nissan 350Z
Nissan has undeniably always been the favorite choice for RWD JDM enthusiasts. With such an astonishing pedigree (more on that later) and line of heroic predecessors, the 350Z was poised for success before the first model rolled off the line. Let me tell you what, this may be one of the heaviest cars on this list, weighing in around 3,400 lbs, but Nissan knows a thing or two about weight distribution. In short, this is a car that knows how to slide, and teaches us that the secret is to be low and wide.
While earlier models will saddle you with a capable 287 hp V6, 2007 and later models received a 306 hp update (also it's got Bluetooth). Again, this is a very customizable car, one that's great for racing or drifting, and if you treat the exhaust right, it'll produce a note out the tailpipe that'll make you swoon. Expect to pay between $8k-$13k for one of these bad boys, depending on what year and trim you choose.
Toyota MR2
Arguably the most underrated cheap rear wheel drive car on this list, the Toyota MR2 has still managed to steal the hearts of many over the years. The first unique thing about this car is that it is a mid-engined rear-wheel-drive coupe. The second? It was designed, in part, with help from Lotus. Specifically, the handling and suspension – some of the best parts about a Lotus. Finally, the first generation actually featured an optional supercharged I4. How cool is that? Also, it weighs 2,200 lbs.
The second generation (W20) offered a 130 hp four banger or a turbo-four capable of 200 horses. Add an extra 500 lbs from the original coupled with some improved suspension and you've got yourself the second generation.
The third generation is a bubbly little go-kart that weighs just 2,100 lbs, has 138 hp, and allegedly, is an absolute blast to drive. Add in Toyota reliability and you've got yourself a great autocross project. Depending on the year, you could find one anywhere between $2,500-$8k, though we'd officially recommend the W30, which averages about $5k.
Nissan 240SX
The 240SX is the epitome of a drift car. Like I said before, Nissan knows what they're doing when it comes to weight distribution. The 240SX is a spunky little thing that suffered from the same problem as the Scion FR-S/Alikes; too little power for too much weight. The 240SX features a 150 hp four-banger and weighs about 2,700 lbs. While the stock cars aren't terrible, much like the FR-S, the aftermarket is where it's at.
The 240SX is a great engine swap candidate, and a car capable of handling some wild builds. V8 swap? You got it. Need room for a turbo? It's there. Want to stance it out with some spacers? Widebody kits galore. What about the exhaust note? It sounds like a stock car, but if you mess with the right parts? Oh man – she's a screamer.
The best part? You can find one for as little as $2k, while nicer examples call for about $4,500. As far as cheap RWD cars go, this one is up there with the best of them, and it has the pedigree to prove it.
E30 3-Series
While the E30 M3 is an absolute icon, the soaring price points aren't exactly doing us any favors on this list. Still, you can enjoy the performance and reliability of those German golden days with a 3-Series Bimmer from the same generation. They're also insanely cheap, which leaves plenty of budget for shenanigans. While there are a few different engine choices here, a six-cylinder model is likely your best bet. The 4-bangers aren't bad, but they're quite underpowered, sadly. 
A few different six-cylinder engines are available and range from 123 hp to 168 hp. Expect to pay $2k-$4k for a 325i from this generation.
Nissan 300ZX
And we're back at it with Nissan. HAVE I MENTIONED THEY KNOW A THING OR TWO ABOUT WEIGHT DISTRIBUTION? Seriously though, the 300ZX is not only sublime, it's twin turbo-charged. It is not, however, the stereotypically reliable Japanese car we all expect it to be.
The 300ZX has quite a few common issues, so when buying one, think of it more as a down payment. You'll very likely need to tune up some squirrely details at some point or other, but when she runs, she purrs. A used example can be found between $2,500 and $5k, so getting into the game isn't too expensive, but staying in it can be a whole other matter…
Honda S2000
Of course, the king is here. This is arguably the most sought-after, most reliable and coolest RWD sports coupe out there: The Honda S2000. This very collectible car was produced for ten years and fanboys the world over have been clamoring for its return ever since it left the market in 2009. The 2,800 lb roadster is graced by a 50/50 weight distribution, absurdly high redline, and a naturally aspirated (thanks VTEC!) four-banger as capable and reliable as they come.
The car generates around 240 horsepower which means it is a worthy contender in the growing world of hot hatches and quirky cheap sports cars. It comes as no surprise that this is one of the more expensive cars on the list, but finding one for sale is going to be the hardest part. If you can find a corpse to pry the keys from, you should leave about $16,000 on its chest to reflect fair market value, of course.
Hyundai Genesis
The last car on our list comes from South Korea, and what a car it is. The successor of the cute and fun Tiburon, the Hyundai Genesis is a tame and proper sports car that likes to have a bit of fun. While newer models feature better looks,  more power, and refinement, the first generation is our focus, because money. With the Genesis Coupe, you're offered the choice between a 2.0L 210 hp turbo I4 vs. a 3.8L 306 hp n/a V6.
While the bright-eyed Hyundai came into the market hoping to show us what a Korean muscle car looks like, it largely failed to compete with American counterparts. That being said, it's still a great car, and much more refined than its American counterparts, so nyeh. You can expect to find an example from the first generation in good shape around $11,500.
Honorable Mentions: Ford Mustang, Dodge Challenger, Chevy Camaro
Honestly, all of these cars fall into the same category, and if you're buying one, you already know what you're after. While most would spring for a simple V6 variant and call it a day, there are plenty of older V8s out there looking for love, too. Hell, even the SVT Cobras from the 90's fall into the ideal price range here, so if muscle is your thing, more power to you (literally).
Well, there you have it, the top ten best cheap RWD cars. If there are any cars that didn't make the list or if you've got some honorable mentions for us, let us know in the comments below!
About Eric Ott
I have loved cars for as long as I can remember. I grew up on Hotwheels, die-cast model cars, Midnight Club and Forza. I've been shooting cars and car meets as a hobby for a couple of years now which you can find here: https://www.flickr.com/photos/[email protected]/ I spend most of my time editing most of the posted content for AutoWise but I do occasionally write articles as well. '07 Ford Ranger – 2012 Mazda3 Hatchback – 2016 Subaru Crosstrek
Sours: https://autowise.com/cheap-rwd-cars/
REAR WHEEL Drive Turbo Eagle Talon?!
6 Rewarding Rear-Wheel Drive Rides For Under £5000
There's a sense of rightness to the way a rear-wheel drive car handles itself. With one set of wheels propelling you forward and the other left to the job of steering, RWD is in theory the ideal layout. Driving a thusly arranged car fast requires more from the squishy bit behind the wheel, which means the rewards on offer are greater.
The only sticking point is that scintillating rear-drive motors are in short supply on the used car market. Front-wheel drive is a considerably more common layout, so if you want the opposite, your choice is much more limited.
Do enough research, however, and you will find some real gems. To save you the leg work, here are six of the best RWD rides that you can pick up for under £5000:
1. Porsche Boxster (986)
The original version of this article has a 924 S sitting in this slot, but you'll struggle to find one at all these days, let alone an example under £5000. For your cheap rear-wheel drive Porsche thrills, then, attention must shift to the 986 Boxster.
For this kind of money, it'll be an early version of the mid-engined sports car, which means a 2.5-litre, naturally-aspirated flat-six producing a handy 201bhp. People who think they're clever will immediately start banging on about IMS bearing failure when a Porsche of this vintage is mentioned, but the problem isn't anything like as common as some corners of the Internet would have you believe.
£5000 is a bit of a stretch for one of these - at this price, expect a project. It doesn't cost much more than our budget to get a tidy one, though.
2. BMW 330i (E9x)
Once upon a time, we'd have recommended an E36 3-series, but have you seen how few there are around? You'll be hard-pressed to find one under £5k worth bothering with, but happily, there are plenty of newer BMW options to go with.
The company's long-standing allegiance to putting power to the rear, which has only started to waiver a little bit in recent years, means plenty of choice. There's the option of an E46 3-series, but they too are getting thin on the ground, and also old enough to be quite needy. E9x, on the other hand, might be just the ticket.
The 330i would be our pick. It has a 273bhp 'N53' engine - the most powerful non-M straight-six BMW has ever made. Most are mated to an automatic gearbox, but if you're patient, you might well find a manual in the budget, and perhaps one with the coveted M Sport body kit too.
3. Toyota MR2 (W30)
It is still possible to buy a Toyota MR2 of any generation under £5000, but seeking out the third-generation car specifically will make your life much easier. There are still loads around, they still feel reasonably fresh, and they're brilliant fun to drive.
This being a mid-engined, short-wheelbase car, they do require an attentive driver, particularly in the wet. As standard, they do ride quite high and relatively softly, though, so suspension modifications are worth thinking about. The revvy N/A 1ZZ 1.8-litre engine is a peach straight out of the 'box, though, and the manual gear shift is a joy.
You can pick one up for less than a grand but don't. Spend more and ideally get a post-facelift. Toyota fixed various things during the mid-life refresh, including the original car's infamous, potentially engine-killing habit for pre-cat failure.
4. Mazda MX-5 (NC)
Yes, there are still plenty of NA and NB Mazda MX-5s around for under £5000, but you know what else you can pick up for the money? An NC. They're more modern but still thoroughly old-school to drive, and are only a few suspension modifications away from feeling as good if not better than a lot of brand new sports cars.
You can have one with a folding hardtop roof that comes with pretty much no drawbacks, and for a fairly modest outlay, it's possible to get 225bhp out of the 2.0-litre engine with no forced induction involved. Rust is far less of a problem than it is with the NA and NB, but be aware that these cars do still suffer from the tin worm.
Read our full NC Mazda MX-5 buyer's guide if you want to take the plunge.
5. BMW 6-series (E63)
For the reasons set out a few paragraphs ago, a second BMW was inevitable. And for our next dose of Bavarian rear-wheel drive fun, we have the E63 6-series. One of the best GT coupe bargains out there right now, it's very tricky to get something as handsome and classy for the money. We might have mocked the Chris Bangle design when it first came out, but this distinctive two-door has aged beautifully.
Although you will find '645Ci' V8s for under five grand, it'll be easier to find a tidy 630i for the money. An earlier one will have an N52 with 254bhp, while later cars got the same 273bhp N53 as the E9x 330i we talked about earlier. Both are tough, easy to work on, and are still capable of delivering ~six-second 0-62mph times.
Want to buy one? We have a full E63 BMW 6-series buyer's guide for your viewing pleasure.
6. Mazda RX-8
Not entirely unfounded reliability fears plus the promise of high oil and fuel consumption mean the vast majority of RX-8s on the used market are under £5000. Some well under. So should you? First off, let's look at the reasons for.
The 9000rpm redline of the 1.3-litre 'Renesis' two-rotor engine is addictive, and each upshift of the six-speed manual gearbox slides in beautifully. The NC MX-5-derived platform handles surprisingly well straight out of the box and only needs some light fettling to get the most out of it. Finally, all these years on, the RX-8 is still a great-looking car.
And the reasons against? Well, there's the fluid consumption we've already mentioned, and also the difficulty of ensuring the previous owner has kept the oil topped up. In some ways, it might be better to go bargain basement and shell out a few thousand pounds on a rebuild, rather than spending a lot on an apparently nice one, only to be stung by problems further down the line. It's important to note that apex seals aren't the only weak point - RX-8s have plenty of other inherent flaws.
Whether or not the pros outweigh the cons is up to you.
Sours: https://www.carthrottle.com/post/6-rewarding-rearwheel-drive-rides-for-under-2000/
Cars rear wheel drive turbo
The 8 Rear-Wheel-Drive, Four-Cylinder Coupes You Can Buy Today
Displacement is just a number, right?
Rear-wheel-drive coupes bring to mind beefy engines with high cylinder counts, fat tires, and blaring exhaust notes. People often forget that there are other ways to enjoy the handling benefits of a longitudinally mounted engine and a roof over your head. Today, you can even get rear-wheel-drive dynamics and muscle-car looks with 4-cylinder engines in cars like the 2015 Ford Mustang EcoBoost, and now the 2016 Chevrolet Camaro. So here's the lot of them -- all 8 coupes you can buy now with rear-wheel drive and a 4-cylinder engine.
Alfa Romeo 4C
The purest sports car of the bunch, and the only one with its engine positioned behind the driver, the Alfa Romeo 4C makes up for a lack of displacement with its featherweight footprint. The 1.7-liter four-cylinder turbo is reasonably powerful with 237 hp and 258 lb-ft of torque, but it only needs to scoot around a mere 2,465 pounds thanks to its carbon fiber tub and lightweight sheet-molding compound body. With its rear-wheel-drive dynamics, unassisted steering, and razor-sharp handling, the Alfa Romeo 4C is a singular joy on winding country roads or on your favorite road course. Turns out it's not too shabby on a cross-country road trip either.
BMW 228i
You've probably heard a lot of people complain that BMW has gotten away from its "Ultimate Driving Machine" mission over the last few years. You can also bet that those people haven't yet driven the BMW 2 Series. We loved the turbo inline-six-powered M235i so much that we picked one up for a Four Seasons test, but that's no poor reflection on the also fantastic BMW 228i; we named both versions All-Stars. Like BMW two-doors of old, the 240-hp, 2.0-liter turbo-four BMW 228i impresses because of its wonderfully balanced chassis and communicative driving experience from behind the wheel. If you want the additional suspension upgrades and brakes from the M235i but don't need the extra grunt, tick the option box for the Track Handling package.
BMW 428i
The BMW 3/4 Series is (like it or not) still the benchmark for compact rear-wheel-drive sports cars. Although it uses the same 240-hp turbocharged inline-four as in the standard 328i (and 228i), the 428i has certain elements that are tuned for sportier dynamics. Firmer spring and damping rates, sportier bushings and bearings, and stiffer anti-roll bars make the 428i more exciting to drive than a 328i.
Cadillac ATS Coupe 2.0T
Engineered to take on the aforementioned 4 Series, the Cadillac ATS coupe is for some reason unloved by the buying public. Short of the fussy CUE infotainment system, we can't figure out why. It's remarkably focused and lively from behind the steering wheel, there's plenty of power from the 272-hp 2.0-liter turbo-four, it can be had with your choice of automatic or manual gearboxes, and it has the appealing look of a luxury sports coupe. While some might prefer the naturally aspirated 3.6-liter V-6 that's also available, the turbo-four feels more refined and is a fair bit cheaper as well. One spin in the ATS coupe, diving eagerly into corners and enjoying the generous 295 lb-ft of torque to the rear, should be enough to lure people away from the German brands. For now, lots of people are missing out.
Chevrolet Camaro
New for 2016, base versions of the sixth-gen Chevrolet Camaro can now be had with the same four-cylinder turbo that Cadillac uses in the ATS, making 275 hp and 295 lb-ft of torque in this application. Despite the muscle car pedigree that goes with the Camaro name, we're confident that plenty of customers will be more than pleased that Chevy is offering a more affordable (and more fuel-efficient) alternative to the V-6 and V-8 engines. The turbo-four Camaro is the first four-banger Camaro since the lethargic Iron Duke motor introduced in 1982.
Ford Mustang EcoBoost
Many scoff at the thought of a four-cylinder Mustang, and we wouldn't disagree with those people that there's nothing quite like the sound of a V-8. But the Mustang's new 2.3-liter EcoBoost makes an impressive case as an alternative to the V-6, given its slightly better power output and better fuel economy. The turbo-four engine, also used in the Lincoln MKC, makes 310 hp and 320 lb-ft and returns EPA ratings of 21/32/25 mpg city/highway/combined. And with the six-speed manual transmission, Recaro seats, and EcoBoost performance package, the four-banger Mustang is in every way a real sports car that enthusiast can enjoy.
Mercedes-Benz C-Class Coupe
While Mercedes has updated the C-Class sedan with a new 2.0-liter turbo-four in the Mercedes-Benz C300, the company still sells the last-gen C250 coupe with a 1.8-liter turbo-four. That engine, also used in the SLK250 roadster, makes a mild 201 hp that's directed to the rear wheels exclusively via a seven-speed automatic transmission. We'd say that, especially with an updated C-Class coupe on the horizon, this is one best left to collect dust on the showroom floor.
Subaru BRZ/Scion FR-S
The only car on this list without a turbocharged engine, the Toyobaru has a flat-four making 200 hp and 151 lb-ft. Detractors say that's insufficient for a fun sports car, but the car's defenders would argue that it's the overall balance and handling dynamics of the FR-S and BRZ that make it such a favorite. With its low center of gravity, skinny tires, and tail-happy tendencies, it's still one of the cheapest and most inviting ways to have fun on four wheels.
THE LATEST IN CAR NEWS
EMAIL NEWSLETTER SIGN-UP!
Share on FacebookShare on Twitter
Sours: https://www.motortrend.com/features/the-8-rear-wheel-drive-four-cylinder-coupes-you-can-buy-today/
Why Is The Porsche 911 Rear-Engine?
10 most affordable rear-wheel drive two-door cars of 2018
Rear-wheel drive is what most automotive enthusiasts will tell you they desire in their sporty cars, preferably wrapped in a coupe body style. Nowadays you have a very wide range of such models to choose from new, even if you don't have $100,000 to spend on one.
The cars on this list are all about providing driving fun and making you look cool in the process without requiring you to whack your old piggy bank with a hammer when it's not looking. They are by no means the most powerful or feature-laden models with two doors and rear-wheel drive, but they are the most attainable ones currently on sale.
Honda S660
Honda's petit mid-engined S660 kei sports car is a model you can (sadly) only get in Japan and in right-hand drive configuration. Spiritual successor to the original Beat, it's a rakish looking two-seater which debuted in 2015, powered by a typical unit you find in all kei cars - a 660 cc three-pot turbo that puts out 64 PS hooked up to either a six-speed or continuously variable transmission.
With its mid-engined layout, its weight distribution is 45/55 and this results in balanced, stable handling that's more about gripping the road than sliding the tail out of corners. With its meager power output, it's not at all fast in a straight line, but it does have balanced handling, fairly communicative steering and thanks to its pint-sized engine, it's pretty efficient too.
It may only be available in Japan, but there are grey market dealers who will import one for you and depending on your local legislation you may or may not be able to register it. New, it costs the equivalent of around €13,000 - €14,000.
Mazda MX-5 Miata
This Japanese two-seater, the MazdaMX-5 Miata, is thankfully available all around the world, making people on all continents happy. Available with either a manual soft top or an electric targa retractable hardtop, the MX-5 is based on the ethos of old British roadsters, the only real difference being the fact that it's also a dependable, reliable car.
MX-5 debuted way back in 1989 and is now in its fourth generation, the ND. It is available with 1.5- and 2.0-liter engines with 131 PS and 155 PS respectively which is sent to the rear tires via a standard six-speed manual transmission or an optional automatic.
The MX-5's appeal stems from its simplicity, its small size, the engaging driving experience all for not that much money. Oh, and did I mention it's also very economical and servicing it won't break the bank either. Pricing starts from just over €20,100 for the 1.5-liter and the 2.0-liter carries a €1,500 premium over it that may vary from market to market.
Fiat 124 Spider
Closely related to the Mazda MX-5 and also built in the same factory in Hiroshima, Japan, the Fiat 124 offers a slightly different driving experience. The primary difference is what powers it, which in the Fiat's case is a 1.4-liter turbocharged engine which radically transforms the way the car feels.
Torque is plentiful low down, as opposed to the Mazda which needs to be kept high in the revs to extract, and its nature is ever so slightly more relaxed, laid back. Fiat has tried to accentuate this by making the 124 appear larger than the MX-5 - despite having the exact same wheelbase, its larger overhangs give the impression of a larger overall vehicle.
There is definitely fun to be had in the 124 and its slightly more relaxed nature will suit some better than the MX-5's more frantic nature. The most powerful version available is the Abarth 124 with its power output upped from 140 PS to 170 PS in Europe; pricing for a base model starts at around €28,000 in Europe.
Subaru BRZ/Toyota 86
You can't have a list like this one without the car that probably most deserves to be on it: the Subaru BRZ/Toyota GT86 models which are essentially the same car, built in the same factory, but with a different front fascia and other subtle differences.
It is the most tail-happy car on this list, easily wagging its tail out of corners, but not because it is overly powerful and the horsepower overwhelms the rear tires; it's the rear tires which as standard have been specifically chosen to not be particularly grippy, that encourage its wayward nature.
Power comes from a 2.0-liter non-turbo flat-four with just over 200 hp and both manual and automatic six-speed gearboxes are available. Outright acceleration was never its forte, though, but what it lacked in oomph, it made up for in handling finesse and high level of enjoyment for enthusiast drivers who are able to drive it close to the limit. Both the 86 and BRZ cost from just under €30,000 and hold their value well.
Ford Mustang EcoBoost
Ford's decision to put a turbocharged four-cylinder engine in its latest Mustang was at first met with skepticism, but the combination proved so popular that the until then staple V6 base model was scrapped altogether. Now it's hugely popular all around the world, and even in the V8-loving US people find it appealing.
Packing 310 PS and good torque from its 2.3-liter displacement, the unit has no trouble motivating the Mustang. It's not the most precise coupe you can buy, as it's really more of a grand tourer/cruiser type of vehicle, but its handling is by no means bad - it's actually a lot of fun to drive once you get used to it.
Starting price for the Mustang in Europe is just under €40,000, but it does come decently equipped, it's surprisingly practical and if you can ignore some of the scratchy interior plastics, it's a great way to travel long distances.
Chevrolet Camaro 2.0 turbo
Chevrolet doesn't advertise the Camaro as a muscle car these days, but rather as a capable sports car with handling to match its dramatic presence. Gaining a 2.0-liter turbo engine with 275 hp, it addresses people not necessarily looking to light their pants on fire every time they go for a drive, but instead enjoy good acceleration and handling and the idea of owning a sports car.
It's also fairly efficient too, returning a claimed 30 mpg highway with the optional eight-speed automatic gearbox. Buying one in this spec is definitely a great way to go for a first sports car, with a starting price of just over €40,000, slightly more expensive than the Mustang, but about half the price of a base Corvette Stingray.
Dodge Challenger
Dodge only offers the Challenger with either V6 or V8 engines, and the angular coupe is not available in Europe. But in its native North American market, it undercuts its four-cylinder rivals, starting at $27,295 and if it were to be officially sold in Europe, based on what the other two American coupes cost, it would still be quite a bit cheaper than both.
You can have one imported from the US and registered in Europe, but with transport fees it ends up costing about as much as the Mustang and Camaro, so you must really want one in order to do so. What sets it apart from the other two is the fact that it is still referred to by the manufacturer as a muscle car and out of the three it looks most like one too.
As a driving experience it's not as sharp as the Ford and Chevy due mainly to the fact that it weighs around 100 kg more than both of them. But if you want the last modern muscle car still available, the Challenger is really your only option.
BMW 218i
BMW's smallest two-door model is arguably the most fun car to drive in its lineup and the most affordable one you can get is the 218i. Powering it is a three-cylinder 1.5-liter turbocharged engine that makes 136 hp which is sent to the rear wheels via a standard six-speed manual gearbox.
With a sprint time from 0 to 100 km/h of 8.8 seconds, it's one of the slowest accelerating cars on this list, but that by no means makes it an undesirable vehicle, and besides, BMW will sell you the 2-Series with a range of much more powerful engines if you want to spend more than the 218i's of just over €30,000; if you want the top tier M240i variant, it kicks off at around €50,000, so it's considerably less attainable.
The 218i is the lightest 2-Series you can buy and this should theoretically make it the most nimble and tossable of all - it weighs not much by modern standards, at 1,420 kg.
Nissan 370Z
Nissan 370Z is one of the older cars on this list (introduced in 2009), but it's still in production having last been refreshed in 2012. It packs the same 3.7-liter V6 engine with 328 PS and a firm, manly six-speed manual gearbox.
It is one of the more expensive cars on this list, kicking off at around €46,000, but it's not bad value especially since it feels the most analog and mechanical of all. Nothing compares to driving a 370Z and if you can spend extra on the spiced up Nismo variant, then it may even inspire a bit of fear in the same way older powerful rear-driven cars did and tame modern ones don't.
There is a lot to like about the 370Z, especially if you find its design and styling interesting instead of just plain strange and don't expect soft touch materials all around the cabin. If you get past these two possible sources of gripe, you will love your 370Z.
Mercedes SLC180
The Mercedes you formerly knew as the SLK model has for the past few years changed its name to SLC and the entry level version of it is the SLC180. Motivating it is a 1.6-liter turbocharged engine with 155 hp which as standard comes coupled to a six-speed manual gearbox, although an optional nine-speed self-shifter available.
The SLC doesn't feel as nimble as you'd expect it to be given its small footprint and relatively low weight (1,435 kg), but it is comfortable and a surprisingly good long distance companion. Don't buy this car thinking it will get your heart racing around a twisty road, as it's more about being a composed, plush feeling compact two-door whose party trick is the folding metal hardtop which completely transforms the experience and makes it more practical as a daily car than some other cars on this list.
You can get more powerful versions of this if you choose, as even the 250 diesel version is considerably quicker and faster than the 180, but if you just want as pure a driving experience as possible that also comes with a three pointed star and allows you to row your own, there is literally no other choice.
READ MORE: A look at early power-retractable hardtop convertibles / These are the most fun, sporty but non-turbo new cars / There's something really special about the Goodwood Festival of Speed
https://cdn.drivemag.net/images/editors/author-avatar.svg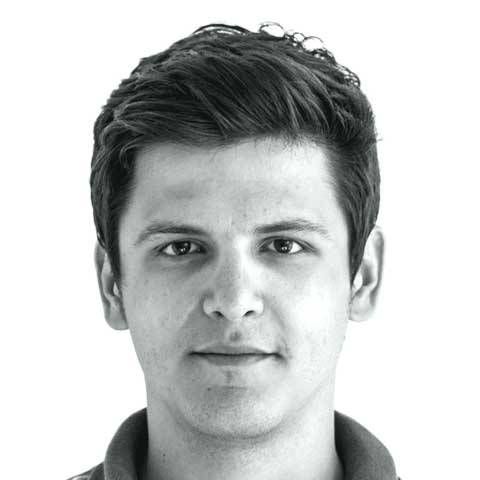 ---
---
DriveMag
Sours: https://drivemag.com/red-calipers/10-most-affordable-rear-wheel-drive-two-door-cars-of-2018
Now discussing:
.
1922
1923
1924
1925
1926