Top 5 most affordable 400cc motorcycles
Cruising the highways of Metro Manila and nearby areas often seem like a novelty. The 400cc engine displacement restriction of our highways means that most motorists from the area have to ride through side roads in order to get from one city to the next, instead of using the highways. Apart from this, the 400cc class of motorcycles also makes a great upgrade option for those who started with the 125cc-150cc class of motorcycles, being relatively affordable and still granting a big difference in riding characteristics. If you're looking to enter the 400cc motorcycle class on a budget, here are our top 5 most affordable options you can get your hands on.
Motorstar Cafe 400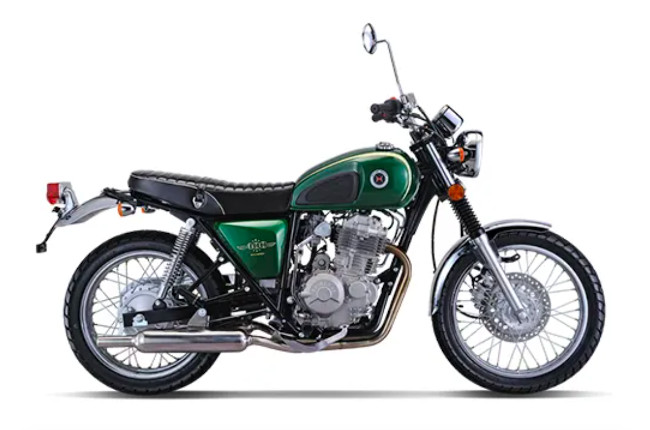 Starting out with the most affordable option on our list, the Motorstar Cafe 400 is a standard motorcycle that is favored among custom motorcycle enthusiasts, resembling a true universal Japanese motorcycle (UJM) from many decades ago. The Cafe 400 comes equipped with a 397cc air-cooled single-cylinder engine producing 27 horsepower and 30 nm of torque, and is paired with a 6-speed manual transmission. The Cafe 400 is a barebones standard motorcycle which comes standard with a single front disc brake, a rear drum brake, analog gauges, a 13L fuel tank, and a low fuel indicator. Future owners of the Cafe 400 can take this motorcycle home for just P140,000, which makes this a fantastic option for budget-conscious riders.
CFMoto 400 NK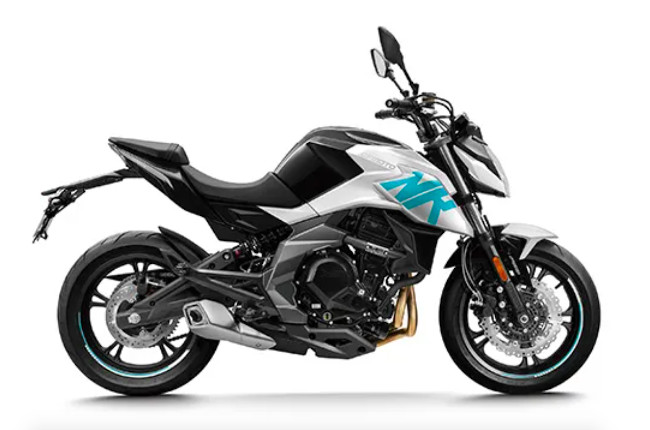 The CFMoto 400 NK is quickly becoming one of the country's most popular 400cc motorcycle, and for a few good reasons. We've covered many aspects of this model in the past, but in a gist, CFMoto never fails to deliver so much value for the price. The 400 NK can be had for just P219,800 and already comes equipped with a digital gauge cluster, an ABS system for safety, an LED headlight and taillight, and a frame and style which is shared with the 650 NK. The 400 NK is also equipped with a 400cc fuel-injected parallel-twin engine that produces 41 horsepower and 35 nm of torque, which is mated to a 6-speed manual transmission. Being one of the most well-equipped and most affordable 400cc motorcycles on the market, there's no reason you shouldn't get a CFMoto 400 NK.
Bristol BR 400i and Classic 400i
The Bristol 400i motorcycles come in two body styles – the BR 400i and the Classic 400i. The former is a cafe racer with clip-on bars and a forward lean, while the latter boasts a standard motorcycle body design. The two share many similarities, which is why we're covering these two in one section, and one of these similarities is the price, coming in at just P238,000. The 400i motorcycles are powered by a 400cc oil-cooled single-cylinder engine, which sends 28 horsepower and 33 Nm of torque to the ground through a 5-speed manual transmission. The 400i is equipped with an inverted front fork suspension, a standard analog gauge, a pass switch, a large 15L fuel tank, and an ABS system for the front dual disc brake system.
Kawasaki Z400
Being the first Japanese motorcycle on our list, the Kawasaki Z400 is one of the most affordable naked motorcycles produced by one of the world's largest motorcycle manufacturers. The Z400 rolls off the showroom floor with a 399cc liquid-cooled parallel twin engine with 45 horsepower and 38 nm of torque, and is mated to a 6-speed manual transmission. The Z400 also boasts a fair amount of componentry and technology, coming standard with an ABS system, a disc brake system for the front and rear, a 14L fuel tank, a linked type rear monoshock, an anti-theft immobilizer, and a digital gauge cluster. Not to mention, future owners will also be confident in Kawasaki's reputation of being incredibly reliable, and will also be happy to know that the Z400 can be had for just P279,000.
Royal Enfield Himalayan
The Royal Enfield Himalayan is another crowd favorite from the 400cc class of motorcycles, and for a very good reason. For just P299,000, owner's are getting a bonafide adventure bike with a 21-inch front wheel, designed to conquer all journeys – road or no road. The Himalayan is equipped with a 411cc oil-cooled single cylinder engine, sending 25 horsepower and 32 nm of torque to the rear wheel through a 5-speed manual transmission. The Himalayan is also relatively well-equipped for the price, and comes standard with an ABS system, an immobilizer, an analog gauge cluster with a digital compass, a pass switch, standard halogen headlights, and long travel suspension. Avid off-roaders will be happy to have the Himalayan in the stable, as it truly enables the flexibility of riding across city, highway, provincial, and unpaved roads.
---
Related Articles
---
Sours: https://www.motodeal.com.ph/articles/motorcycle-features/top-5-most-affordable-400cc-motorcycles
125-400cc
viewgrid viewhorizontal compactblog view
Is The Two-Stroke Road Bike Dead? This Company Doesn't Think So.
British manufacturer beats legislation to build the ultimate road bike
October 6, 2021 13:00 by Harry Fisher
Read more
0The Two-Stroke Is Not Dead Yet0
Who wants a two-stroke road bike? Who is disappointed you can't buy one? Who would be happy if you were able to buy one?
There are many of us who remember with great fondness the 2-stroke engine, with its distinctive sound, smell and blistering performance out of all proportion to its capacity.
Back in the 1990s, the writing was on the wall for the two-stroke. The emissions were just too high for the bleating environmental lobby, and the manufacturers were (...)
Read more
Harley Davidson Set To Attack Asian Market
Tie-In With Hero MotorCorp About To Bear fruit
September 22, 2021 20:00 by Harry Fisher
Read more
Harley Davidson is set to renew its attack on the lucrative Asian market through its partnership with Hero MotorCorp, the Indian motorcycle manufacturing giant. The first model will be a retro-style mid-capacity roadster.
Read more
Overview
2018 - 2021 Yamaha XMAX
It's quite sophisticated for surprisingly low price
September 10, 2021 12:30 by TJ Hinton
Read more
Yamaha brought the XMAX to the U.S. market with a 27.6-horsepower mill that promises enough speed to be safe, even comfortable, at highway velocities, and that's muy importante in the American market. This performance comes bundled with a decidedly modern and mature look that just screams metro-commuter.
Read more
Featured
2021 Honda CRF300L / CRF300L Rally
Reduced weight, increased power, and improved off-road performance
September 7, 2021 15:54 by TJ Hinton
Read more
Good news sports fans! Honda spruced up its dual-sport CRF300L base model and its Rally variant ahead of 2021 with a solid 15-percent increase in displacement, a concurrent 10-percent increase in power, reduced weight, and improved off-road performance. The Rally model brings even more off-road prowess to the table with its Ricky Brabec-inspired equipment package for riders looking to do some actual trailblazing/globetrotting work.
Read more
2021 Yamaha Tricity 300
Unconventional leaning capabilities give it handling on par with a sportbike
September 5, 2021 12:00 by TJ Hinton
Read more
Yamaha bills its Tricity 300 as an all-new model that accommodates a wide range of riders, including those who are clawing their way through the tiered-license nightmare found in places like GB and the EU. In the Tricity, find comfort in the stability inherent in three-wheel rides while retaining that feeling of flight we get when we lean into a corner. Best of all, the cleaner engine meets Euro-5 emissions requirements and turns out a top speed that should accommodate travel on any and all public roads, plus it can be driven with a full B car license.
Read more
September 2, 2021 03:00 by Harry Fisher
Read more
KTM's RC390 and RC125 have always punched well above their weight. Now, for 2022, both bikes receive significant upgrades, gaining new chassis and shedding a lot of weight along the way. Revised styling and, on the RC390, a full suite of electronics.
Read more
August 30, 2021 22:14 by Harry Fisher
Read more
The BMW G310R is a much better bike than its Indian origins suggest. It is very definitely a BMW, even though it plays in a segment where BMW have not played in before. For 2021, it has been updated, although you have to look closely to see the updates. It's now Euro5 compliant, without losing any power or torque and there are detail differences here and there. BMW has chosen to leave pretty much well alone to keep the cost down while not detracting from the riding pleasure.
Read more
Featured
2021 - 2022 Kawasaki KLX300
Put this on your short list of zombie apocalypse bikes
August 13, 2021 14:00 by TJ Hinton
Read more
Kawasaki put together its KLX300 model with dual-sport riders in mind and a definite bias for the off-road work. Suspension stroke and ground clearance point to a capacity for fairly rugged terrain, while the mirrors and full all-around lighting make it street legal. Whether you plan on proper adventure riding, or just want to forego the trailer action every time you want to hit your favorite trails, the KLX300 has you covered.
Read more
Featured
2021 Piaggio Beverly
Celebrating 20 years of Beverly with new bodywork, new suspension, and updated tech
August 12, 2021 04:00 by TJ Hinton
Read more
Piaggio celebrates the 20-year anniversary of its very own urban legend, the Beverly scooter family. Billed as a crossover unit between the Urban Mobility and Gran Turismo categories, the new Beverly comes in a "300" and "400" model with new bodywork, updated suspension, all-around LED lighting, new saddle, and new hand controls. Both displacement sizes roll with new High Performance Engines (hpe) that sport a Euro-5 emissions rating and a keyless ignition feature.
Read more
2021 Piaggio MP3 300 hpe
Piaggio's entry-level leaning-trike scooter
August 11, 2021 12:00 by TJ Hinton
Read more
Piaggio's littlest MP3 – the 300 hpe Euro 5 – serves as the entry-level model for its groundbreaking leaning-trike scooter family. Able to be driven with a B license, the "300" brings all of the stability and safety of the larger models to the table in a compact package that's all about urban mobility. Practical and relatively safe compared to two-wheeled machines, the MP3 carries itself with dignity and grace with a business-like mien that is sure to appeal to urban professionals and students alike.
Read more
August 5, 2021 21:00 by Harry Fisher
Read more
KTM's RC390 has always flown under the radar, being overshadowed by the company's larger and brutal naked sports bikes. But it still remains KTM's biggest-capacity faired sports bike. Not that it should be seen as anything other than a brilliant motorcycle in its own right, with 44bhp in a featherweight chassis. New Euro5 emissions regulations mean that the new model is unlikely to have more power but, crucially, won't have lost any, either.
Read more
Whatever Happened to the Baby Harley Davidson 338R?
Has It Been Axed Or Could It Still Make Production?
July 23, 2021 05:00 by Harry Fisher
Read more
Last year, spy shots of a 'baby' Harley Davidson, called the 338R, were all over the internet. The bike was based on the Benelli 302, produced by Chinese manufacturer Qiangjiang, or QJMotor. Since then, all has been silent in Milwaukee. However, a new tie-in with Hero Motor Corp in India, as well as ongoing links with QJMotor, could see a small-displacement Harley Davidson suitable for the lucrative Indian and Asian markets.
Read more
Latest guides:
Sours: https://www.topspeed.com/motorcycles/125-400cc/ke5788.html
12 Fastest Motorcycles 400cc and under
     While some people might see the motorcycles with small displacements simply as a stepping stone, the power that some of the small displacement bikes have cannot be underestimated. The most recent manufactured bikes have been new technology, higher top speeds, fantastic looks, and even some weight modification.
There are various bike categories within this range, including sport-bikes, naked bikes, and adventure bikes. Our focus in this article is on the fastest motorcycles that are 400cc and under. If you are looking to invest in a fast and 400cc and under the street bike, then stick around for some great starting points.
12 Fastest Motorcycles 400cc and under
1.Yamaha YZF-R3
     The Yamaha YZF-R3, widely known as "R3," is a sport motorcycle manufactured by Yamaha. It was launched in 2015 and the first for the Yamaha twins series. It uses a cylinder of an offset design. It has a top speed of 180 km/h (110 mph); it is the fastest among the 400cc and under with a displacement of 321cc.
     It is an entry-level, top seed motorcycle designed to go head-to-head with its rivals that fall within the range of 400cc and below. Its competition is the KTM 390 series, Honda CBR300R, and Kawasaki Ninja 300. It has some similarities to R25, like both their engines are bored out and lightweight. Its seat is lower, with a windscreen that deflects the wind overhead sufficiently.
     Its power ranges from 700rpm up to the redline, which is 12.500 rpm approximately. Its engine has a down craft fuel injection system, and its 10-spoke aluminum wheels are suitable for its unsprung weight. It also has optional ABS.
 2. Kawasaki Ninja 300
     The Kawasaki Ninja 300is almost a clone of the Ninja 250R, a legendary motorcycle made by Kawasaki. It bears a top speed of approximately 171-192 km/h (106-119mph) with a displacement of 296cc. It replaced the Ninja 250R in some markets but was sold together in others. It is undoubtedly among the fastest in this category due to its top speed.
     The features of this bike include: 5 spoke wheels, and optional ABS, among others. It is suitable for people who want a touch of sport on a commuter bike. It has its own perks in the 400cc and under the category and is rider-friendly even to a starter.
3. Kawasaki Ninja 400
 Kawasaki Ninja 400 is a sportbike that was introduced by Kawasaki in 2018 as a successor of the Ninja 300. With a displacement of 399cc and a top speed of 168 km/h (105mph), it is among the powerful bikes under the 400cc category.
     It is an excellent bike for both experienced and new riders. It has made a name for itself due to its power and has impressed many riders of all skill levels.
     This bike has a lot of similarities to Ninja H2 such as they both have chin spoilers, twin headlamps, dashboard, led lights, and taillights. Its engine is made up of a large airbox that is efficient for intake. It comes with a slipper clutch, and its suspension is stiffer than its predecessor, the Ninja 300.
4. KTM 390 Duke
     The KTM 390 Duke is also one of the top bikes under 400cc; it has a displacement of 373.2cc. It was assembled by Bajaj Auto and KTM Asia Motorcycle Manufacturing. Inc. The Duke 390 has a top speed of 167.4 km/h (104mph) with an acceleration that ranges between 0 to 97km/h (0 to 60 mph)in 5.53 seconds.
     The KTM 390 weighs 153kg, and its engine power is 30.4kW at 9600rpm. It was updated in 2018, and a few modifications were made to it. Its latest model has a deflector plate added on the left side of its Chassis; this enables it not to emit exhaust heat close to the rider's leg.
5. Hyosung GT250
     Hyosung GT250 also falls among the fastest under 400cc motorbike, with a top speed of 180 km/h (110 mph). Hyosung Motors and Machinery Inc. made this bike and introduced it into the market in 2005. It has a displacement of 249cc but with a frame that is similar to a GT650 bike.
     It has a V-twin engine with a fuel consumption of 3.4L/100km with non-adjustable inverted forks that are 51mm. Its rear brakes are 230mm, and a 300mm front disc, which uses twin-piston clippers. Its 2010 model was slightly modified, especially the Tail lamp.
6. TVS Apache RR 310
     TVS Apache RR 310 is a sport motorcycle, which also is among the 400cc and under with a displacement of 312.2cc. This sportbike has a top speed is 160 km/h (99mph) and is manufactured by TVS Motor Company and BMW Motorrad. It was launched in 2017. It has a single-cylinder with a DOHC reverse engine that uses an incline configuration.
     It also has a dual-LED projector headlamp. Unlike other motorcycles, it has various electronic features like an Anti-lock braking system, electronic fuel injection, race computer, electronic throttle, among others. This bike has unique features of its own, and the most attractive feature is its speed.
7. Benelli Tornado TNT 300
      Benelli was introduced in the market with a slightly different angle; Benelli's design is known for being economical because it is a full-sized motorcycle. It also looks great with a two-cylinder engine described as the most powerful of its class.
     The only disadvantage of this motorcycle is its weight, but it is extremely comfortable and agile. Its top speed nudges at 160 km/h (100 mph). A great all-around bike.
8. Honda CB300R
     Honda CB300R is a naked bike with a displacement of 286cc, with a top speed of 145km/h (90mph). It is among the fastest bikes with a displacement of 400cc and below. The bike was launched in 2017 by Honda. Being a sportbike, it has distinctive features such as a tough inverted front suspension, which makes it have strength and cornering stability.
     It has an LED light to be efficient when riding at night. It also has a chin spoiler below its engine that adds to its sporty look.
     The Honda CBR weighs 317pounds, with a chassis that is lightweight and agile in handling. The frame of its Chassis is made of Pressed steel. Honda used the power of CBR300R sportbike in the CB300R and thus has a 30.1 horsepower. So, if thinking of buying a motorbike that has a sporty touch and under 400cc, then Honda CBR would be a great choice.
9. The BMW G 310 R
     Is leisure riding your thing then the BMW G 310 R is for you? This BMW motorcycle model was simply built for people who just enjoy riding a motorcycle. It is comfortable to handle, sporty, and maneuverable. It is comfortable to ride for riders of any height.
     With a displacement of 313cc and a top speed of 144 km/h (89mph), this bike is a powerhouse yet very lightweight. If you're looking for something on the 400cc and under the category that is powerful and efficient at the same time, then this bike should be on your top list.
10. Suzuki GSX250R
 The Suzuki GSX250R is also one of the tops among the 400cc and under the category, with a displacement of 248cc, it has a lot of impressive features that complement it. It has parallel-twin engines, liquid-cooled, and is also fuel injected with a top speed of 141. 6 km/h (88mph).
     Its characteristics are what you could expect from the big four machines. This design has LED lighting and Halogen, Back-Lit LCD Display and a relatively low seat and is also styled like the Big –Bore Sportbikes. What is not to like with this economic bike.
11. Yamaha XMAX
     Yamaha XMAX is also among the powerful motorcycles in the category of motorcycles with 400cc and under. It has a displacement of 292cc with a top speed of 135 km/h (85mph).
     This motorcycle model has some unique features like ABS, traction control, adjustable handlebars, LED lighting, windscreen, proximity smart key, and lockable onboard storage that is all contained in an angular body frame. This motorcycle's power makes it more suitable for those who love a little bit of extra out of their bike.
12. Benelli Imperiale 400
     The Benelli Imperiale 400 has a top speed of 128 km/h (80mph) and a displacement of 374cc. Its principal features include single-cylinder, air-cooled, four-stroke engines with electronic fuel injection. Its maximum power is 21ps at 6000RPM; its brakes and wheels are well balanced and practical with a two-piston caliper.
 It is also an economical ride for users considering buying a bike under the 400cc and the category.
Sours: https://www.micramoto.com/general/12-fastest-motorcycles-400cc-and-under.html
So Gusto Mo ng Dominar 400 As Your First Expressway Bike?
Best Used 400cc Dual-Sport Adventure Motorcycles Bike Guide
With more power than the smaller bikes and less weight than the bigger adventure bikes midweight 400cc dual-sport motorcycles can be exciting performers off road. Add some luggage and you've got the recipe for serious backcountry adventure potential on these versatile machines. There are budget-friendly used options as well as more expensive, higher performing enduros and even a midweight adventure tourer with serious heavyweight features. Comfort on the highway won't always be a highlight, but we feel these are good examples that range from serious dirt machines to more comfortable long distance tourers.
• Suzuki DR350SE
Born towards the end of the era of midweight air-cooled dual-sports of the late 1980s and early 1990s, the initial DR350S was kick start only and could be difficult to fire up when hot. While they were already good bikes, they were greatly improved in 1994 with the addition of an electric starter (and an "SE" model designation). From there, they changed little until the end of their run. For their final two years, 1998 and 1999, the DR350SE got the cartridge forks from the dirt-only model, a welcome improvement over the simpler damping rod forks.
The DR350SE was basically a street-legalized trail bike instead of the other way around, so extended highway miles won't be as comfortable as off-roading. With a seat height of 35-inches, a typical dual-sport stretch, the DR350SE was considered somewhat heavy back in the day. By comparison, they weighed slightly less than modern liquid-cooled 250s. Liquid cooling adds consistency to performance, but the simplicity of the single cam air-cooled motor is an attractive feature on these older dual-sports. In fact, Austin Vince and a group of riders took several of them on a 'round the world expedition they called Terra Circa, and again a few years later on Mondo Enduro (MondoEnduro.com), proving that small displacement dirt-oriented bikes could be functional adventure motorcycles. If you've never seen Austin's films about these two RTW trips, you're in for a treat.
Swapping the CV carb for a pumper carb from a DR350 dirt model will wake up the street model, and some jetting and exhaust work can help get the most out of the motor, but it's typically best if kept close to the stock setup. A seat swap, a larger plastic gas tank to replace the steel one, and a luggage rack on the rear will make this midweight more suited for backcountry exploration. The aftermarket isn't as active as it is for newer or longer running bikes Also, a DR350SE in poor condition isn't worth much, but well taken care of examples are worth the extra dough. A bike with similar options along this direction include the Yamaha XT350s.
| | |
| --- | --- |
| PROS | CONS |
| ▲ Low cost | ▼ Limited aftermarket |
| ▲ Reliable SOHC air cooled motor | ▼ 1997 and earlier had more basic suspension |
| ▲ Good suspension and ground clearance for that era | |
• Honda CB500X
Released less than four years ago, the newer CB500X may not be as easy to find on the used market, but that could also be because owners don't want to give them up.
The stock version of the CB500X is somewhat street focused with cast 17-inch wheels and 6.6 inches of ground clearance. However, compared to many modern adventure bikes, the CB500X doesn't come as close to breaking the 500-pound mark. Instead, it's lighter than the more dirt oriented Kawasaki KLR650 while still offering the modern features found on many adventure bikes at twice the cost.
The reliable, liquid-cooled, fuel-injected 471cc twin is a change from the usual single-cylinder thumpers that dominate the dual-sport class, and power output is smooth and user-friendly. Features on the much bigger adventure bikes such as ABS, massive stator outputs for accessories, and relatively low seat heights are not lost on the CB500X. ABS is available as a dealer option and the stator puts out a whopping 500W, which can run your fog lights, GPS and more without a hiccup. The low seat height is 32-inches, but if you're more interested in increasing ground clearance than you are in keeping the seat low, there are noteworthy aftermarket options.
Rally Raid Products came up with a solution to increase the adventure capability of the CB500X with multiple levels of available upgrades including suspension, wheels, engine guards and luggage. While not cheap, these upgrades help the CB500X fill the gap that's left when trying to make a dual-sport more touring-friendly. It may have roots from the paved side of the field, but it hits the modern adventure mark with reliability and updated technology that, especially when coupled with the Rally Raid setup, makes it a user-friendly adventure bike.
| | |
| --- | --- |
| PROS | CONS |
| ▲ Good long distance capability and comfort | ▼ Rally Raid Products setup adds cost |
| ▲ ABS available that can be turned off | ▼ Limited ground clearance and suspension |
| ▲ Smooth, fuel efficient twin-cylinder engine is easy to use | |
• KTM 450/525 EXC (2007+)
Many dual-sports appear more as dirt bikes sporting street makeup, but a closer inspection can sometimes reveal street-influenced design characteristics. Case in point, the street legal line of KTM 450/525 dual-sports really are dedicated dirt bikes with little more than lights, license plates and some emissions compromises. Limited luggage and fuel capacity and comparably more stringent maintenance intervals ensure these bikes work best for the light travelling, soft luggage carrying adventure riders that value performance and capability over almost everything else.
The older 450/525 EXCs had kick and electric starters which means you won't have to face the challenge of hopping over the 37-plus-inch seat height to bump start them. Long travel, fully adjustable WP suspension, high power output and later fuel-injection confirm the age-old saying "you get what you pay for." The first street legal KTM 450 in 2007 used the legendary Racing Four Stroke (RFS) motor that established a reputation at the World Enduro Championship and holds a solid reliability record. The 2008 switch to the XC4 motor saw possible decreases in reliability, but the issues seemed to have been ironed out by 2010. The introduction of a fuel-injection system in 2010 made for less maintenance, but those who find comfort in being able to troubleshoot a carb on the side of a trail may be more interested in the older versions. While highway speeds are not an issue for the motors and wide ratio six-speed gearboxes, rider comfort on the highway won't be a strong suit for these light bikes.
Bigger aftermarket tanks, better seats and lightweight luggage will get these incredibly performance-oriented dual-sports through anything you can throw at them. Stay on top of maintenance and you will reap the rewards of modern enduro technology that can push your adventure riding boundaries. While less common, the similar Husqvarna TE450 and TE510 dual-sports are comparable performers in this category.
| | |
| --- | --- |
| PROS | CONS |
| ▲ High engine output | ▼ More frequent maintenance intervals |
| ▲ Excellent inverted, fully adjustable WP cartridge forks and fully adjustable WP rear shock | ▼ High cost |
| ▲ Lightweight | |
• Suzuki DRZ400S
The DRZ400S is actually an evolution of the DR350SE, welcoming more displacement, liquid-cooling, and with time, upgraded suspension. Massive front forks, minimal wind protection and dirt bike ergonomics place this bike on the dirt-friendly side of the midweight dual-sport world, but when the going gets rough you'll be happy for those characteristics.
Early 2000 and 2001 models had the simpler damping rod forks, but then the DRZ400S quickly received the better cartridge forks from the dirt-only "E" model. In stock form it's got reliable, functional horsepower, and for those who want to push the limits there are plenty of aftermarket resources to increase horsepower by leaps and bounds. Some find the five-speed gearbox ratios limiting for doing both technical low speed work and highway riding without changing sprocket ratios, but it can cruise at 65 mph with relative ease. You may notice the weight is almost exactly halfway between the liquid-cooled 250cc dual-sports and the lightest 650cc dual-sports, which is indicative of the middle-of-the-road nature of these bikes. Less than half an inch shorter than the big Honda XR650L, this is still a tall bike that can be a challenge when in low speed technical terrain and loaded with gear. But nowadays the DRZ platform still weighs considerably less than any of the bigger adventure bikes.
People have been modifying the DRZ400 platform for a long time, so aftermarket resources are everywhere to get it ready for everything. Peter Foulkes and Jon Brookbanks showed us that with upgrades like a bigger tank, a skid plate, and wind protection can help take this capable dual-sport literally around the world. Another option in this direction is the nearly identical Kawasaki KLX400, which is dirt-only like the "E" model but can be found with street legal conversions.
| | |
| --- | --- |
| PROS | CONS |
| ▲ Reliable, proven engine | ▼ Five-speed only |
| ▲ Big aftermarket options | ▼ Small gas tank |
| ▲ Good, adjustable, dirt friendly Kayaba suspension | |
* * *
This isn't intended to be a fully comprehensive list of the best used midweight dual-sport adventure bikes money can buy, however, we feel they offer excellent value in the world of dual-sport adventure riding. The merits and drawbacks discussed in this list should prompt further exploration into finding the right bike for you, so please let us know your suggestions in the comments!
---
• Best Used 250cc Adventure Bikes
• Best Used 650-900cc Adventure Bikes
• Best Used 900cc+ Adventure Bikes
Sours: https://adventuremotorcycle.com/bikes/best-used-400cc-dual-sport-adventure-bikes
400cc moto
Atv Cf Moto 400cc - Amusant pour mon propre blog, à cette occasion je vous expliquerai en lien avec Atv Cf Moto 400cc. Donc, si vous voulez obtenir de superbes clichés liés à Atv Cf Moto 400cc, cliquez simplement sur l'icône Enregistrer pour enregistrer la photo sur votre ordinateur. Ils sont prêts à être téléchargés, si vous le souhaitez et que vous souhaitez les avoir, cliquez sur Enregistrer le logo dans le message, et il sera téléchargé directement sur votre ordinateur personnel.
Atv Cf Moto 400cc est une information importante accompagnée de photos et d'images HD provenant de tous les sites Web du monde. Téléchargez cette image gratuitement en résolution haute définition en utilisant une option "bouton de téléchargement" ci-dessous. Si vous ne trouvez pas la résolution exacte que vous recherchez, optez pour une résolution originale ou supérieure. Vous pouvez également enregistrer cette page facilement afin de pouvoir la consulter à tout moment.
Cfmoto 400cc 4wd Quad Atv For Sale Atv Manufacturer From China 108367345
Motorcycle Cfmoto 400nk Abs 400cc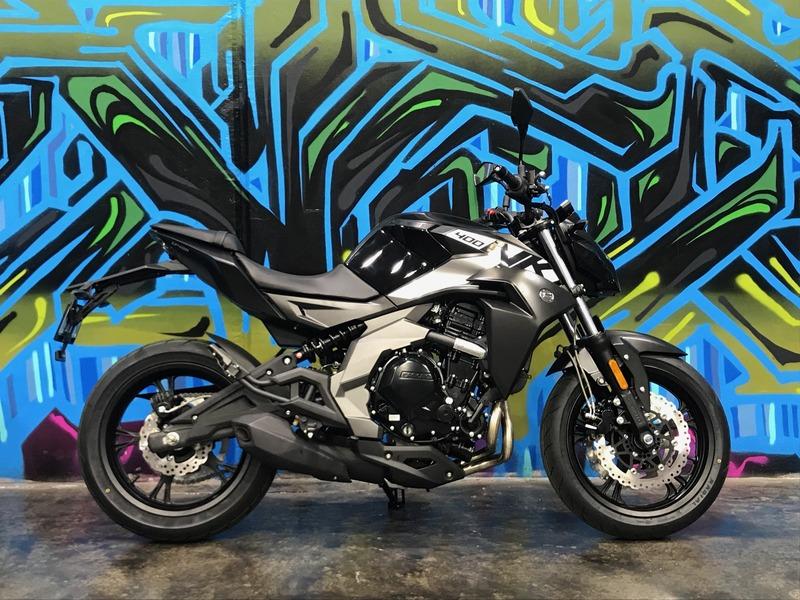 2018 Cf Moto 400cc 400nk Jbmd4110696 Just Bikes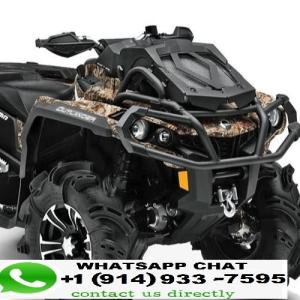 2019 Honda Talon 1000r Id 11052228 Buy Malaysia Atv Utv Ec21
Factor Price Cf Moto 400cc 4x4 Road Legal Atv Quad Bike For Sale Of Cfmoto From China Suppliers 141671044
Cfmoto Buy Cfmoto 400cc 500cc 800cc Street Road Legal Atv Quad Bike For Sale On China Suppliers Mobile 141671114
Cfmoto Atv Utv Australia Derrimut 2020
Cf Moto Cforce 450 2016 400cc Atv Price Specifications Videos
Cfmoto Launches The 2019 400 Gt Motorcycle News
Factor Price Cf Moto 400cc 4x4 Road Legal Atv Quad Bike For Sale Of Cfmoto From China Suppliers 141671044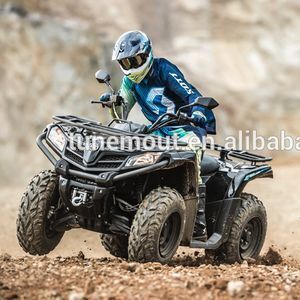 Cf Moto Factory 400cc 500cc 800cc 4x4 Road Local Atv Quad Bike For Sale Products From Shanghai Junbo Industrial Co Ltd
China Parts Depot Com Chinese Parts For Atvs Dirt Bikes Pit Bikes Dune Buggies Scooters And More Boot For Cv Joints Hsun 400cc Atv Cf Moto 500 Atv
2020 Cf Moto 800cc Atv 4x4 Cforce 400cc 175cc 550cc Atv Utv Quad Atv 4x4 Buy Moto 800cc Product On Alibaba Com
Cforce 400 Atvs Specifications Features Cfmoto Usa
China Cf Moto Factory 400cc Atv Cforce450l Quad For Sale China Cfmoto Quad And Atv Price
Cfmoto Ktm Join Lams Motorcycle Learner Cfmoto Australia
Atv Cf Moto Cforce 400cc 2019 Monster Trucks Atv Moto
Double Side Cvt Belt 36 8x969 For Cfmoto Cforce Uforce Zforce Cf Moto 800 800cc 1000cc 0800 055000 001 Atv Utv Ssv Leather Bag
Automotive Engines Components Oem Cfmoto Front Brake Master Cylinder X5 X6 X8 400cc 500cc 625cc 800cc Atv Utv
Brandnew Atv Cf Moto 450 4x4 For Sale In Pasig City National Capital Region Classified Philippineslisted Com
Tags:atv cf moto 400ccmoto
Sours: https://collectiondemoto.blogspot.com/2019/08/18-charmant-atv-cf-moto-400cc.html
REVIEW CFMOTO 400NK บิ๊กไบค์ราคาประหยัด
2021 CF Moto 400cc 500cc 600cc 800cc 1000cc 4WD ATV Quad for Sale
Engine
Engine Type:
Twin Cylinder, 8 Valves, 4 Stroke, SOHC
Displacement:
800cc
Power:
48kW / 64hp @ 7000 RPM
Bore & Stroke:
91 x 76.2 mm
Compression:
10.3:1
Fuel System:
E.F.I.
Max. Torque:
72N·m @ 6000 RPM
Cooling System:
Liquid
Ignition:
ECU
Starting:
Electric
Transmission:
CVTech
Lubrification:
Pressure & Splash
Size / Weight
Length x Width x Height:
2,310 x 1,250 x 1,420 mm
Wheelbase:
1,480 mm
Seat Height:
930 mm
Ground Clearance:
290 mm
Fuel Capacity:
30 L
Dry Weight:
480 kg
Wheels
Front:
14" Alloy Wheels with 6 ply tyre
Rear:
14" Alloy Wheels with 6 ply tyre
Suspension
Front:
Independent suspension (double A-Arm)
Rear:
Independent suspension (double A-Arm)
Brake
Front:
Hydraulic disc braking
Rear:
Hydraulic disc braking
Capacity
Towing:
450kg
Carrying:
35kg (front) / 70kg (rear)
Sours: https://www.made-in-china.com/showroom/export-atv/product-detailNKsmhcCUrWpI/China-2021-CF-Moto-400cc-500cc-600cc-800cc-1000cc-4WD-ATV-Quad-for-Sale.html
You will also like:
.
1874
1875
1876
1877
1878