'Roblox' Accused of Selling in-Game Items and Then Deleting Them Without Refunds
If you told gamers while they were squashing goombas in all the glory of an 8-bit wonderland that companies would somehow find a way to charge you extra even after you bought a game, they'd probably tell you to take a hike because they had a princess in another castle to save.
But digital items are a big, big business, especially in initially free-to-play titles like Roblox. And while this phenomenon doesn't look like it's going anywhere, it's also the reason why the popular game is being sued.
Article continues below advertisement
Why is 'Roblox' being sued? For digital theft, essentially.
Let's say you bought an iPhone with the money you earned from playing video games online that people, for one reason or another, pay to watch you do. You use the phone on a daily basis while spending too much time on the toilet ogling other people's accomplishments, and snapping photos of yourself where you're trying not to look depressed.
But then you wake up one morning and notice your iPhone is gone, only to learn that Apple snuck inside your house when you weren't looking to just toss your phone in the garbage.
This is basically what Roblox is being sued for. A Michigan girl and her father are suing the game company for deleting the "digital pajamas" they had purchased for her to use virtually.
Article continues below advertisement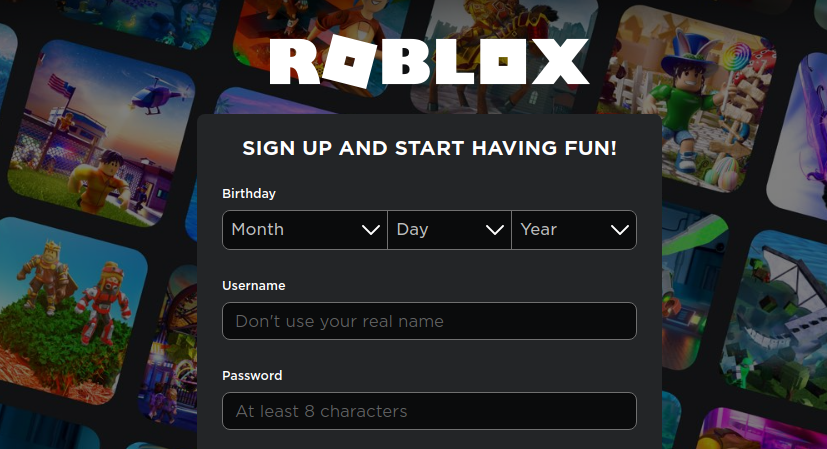 What makes Roblox unique is that it really isn't just a single game; it's more of a block-themed ecosystem with a huge user base of gamers that are predominantly under 16 years of age. This ecosystem is comprised of millions of user-generated experiences, modes, and even digital accessories designed, promoted, and sold from fellow Roblox users.
Article continues below advertisement
These digital accessories are paid for with Robux, which, I'm pretty sure, could surpass Bitcoin as the world's leading cryptocurrency should the company ever decide to make it an openly traded commodity outside of the game's virtual marketplace.
The company behind Roblox takes 30 percent of Robux transactions, including the sale of these digital items and special features that players want to buy from other gamers.
Article continues below advertisement
The lawsuit being served by the young girl's family is alleging that the items that were removed from her inventory without warning didn't contain any type of copyright material nor did they infringe on any trademarks that would stop them from being sold in the Roblox marketplace.
The case also goes on to accuse Roblox of predatory practices, as it knows the majority of its user base are children.
Lily Hough, who is prosecuting the case against the gaming company, states as per Business Insider, "[The company's] decision to sell first and 'moderate' later has [an] obvious monetary benefit for Roblox. By the time defendant has deleted items from the Avatar Shop and users' inventories, it has already taken its 30 percent commission from the sale."
Article continues below advertisement
Her statement continues, "The result is a win-win for Roblox. Removing content that may on its face violate the platform's policies earns Roblox the appearance of content moderation, while dovetailing with Roblox's financial interests. The scheme allows Roblox to deflect blame for deleting users' content without issuing refunds, forcing users to make new purchases to replace their in-game experience."
Article continues below advertisement
So 'Roblox' is essentially being sued for its scattered refund policy. Is 'Roblox' adding refunds?
One of the challenges of offering third-party experiences for Roblox gamers is monitoring how transactions are handled. While Roblox gets its 30 percent cut for the sales that take place on the platform, the company states on its website that refunds for said third-party digital sales cannot be processed by the business at large.
"Whenever possible, we work with parents and customers directly as part of our permissive refund policy to provide a refund for unauthorized purchases. However, some third-party payment processors require refunds to go through their support services and Roblox is unable to refund charges for those providers."
Sours: https://www.distractify.com/p/why-is-roblox-being-sued
Robloxis perhaps the most popular free multi-player gaming platform for kids, with a massive library of kid-friendly games.
Roblox Games are enjoyed by individuals of all ages since the platform allows for the creation, sharing, and creating of games.
Thousands of action, simulations, horror, adventures, racing, shooting and social hangout games are available. Roblox players have already developed and shared a number of games.
Roblox is a very renowned competitive online gaming and app development platform that enables users to build their own games and play a broad range of games made by other users without needing to write complicated programming.
Roblox games are written in the Lua computer language, which is a simple and lightweight scripting language. Roblox has over 100 million monthly active users in 200 countries because of this.
Since we are talking about how to tackle boredom, be sure to check out our Funny Roblox games article.
Top 15 Roblox games to play when bored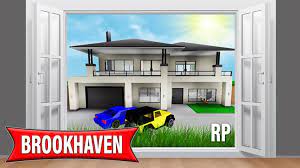 Brookhaven RPis a Town & City game that is less than a week short of commemorating its first anniversary on the Roblox platform at the time of writing. The game's enormous success in such a short period of time shows what made Roblox so famous in the year 2020.
Brookhaven is a relaxing Second Life-style RPG that emphasizes luxurious living and the freedom to leave your home anytime you want. What's not to like about that?
The game's introduction stresses the need of meeting like-minded role-players, and servers are restricted to a social circle of 18 people. You may build up a private Brookhaven RP server for 100 Robux (about £1.15) to support this.
---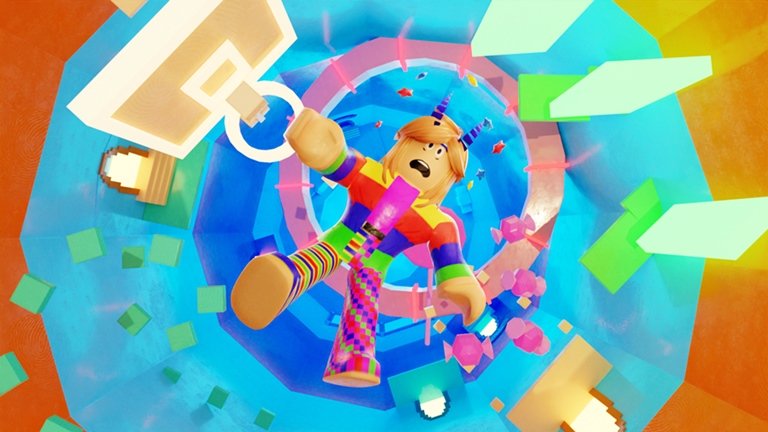 Although Tower of Hell is classified as an adventure game, Roblox fans would recognize it as a hobby game (short for obstacle course).
Obbies are well-known among Roblox players: although there are some fantastic obbies on the site, they've also earned a reputation for being the simplest kind of Roblox game to produce poor quality.
Tower of Hell is, without a doubt, one of the best. Imagine always making it to the Fall Guys finale and the following mad dash. Up to 20 players race to the top of the titular tower in this game with randomly generated stages and no checkpoints to make things simpler.
Private servers are 250 Robux (about £2.87) and provide the host with more control over the settings. The adrenaline rush you get while jumping over different levels makes this game one of the games you should play on Roblox when bored.
---
13. Anime Fighting Simulator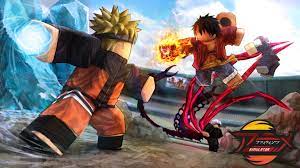 As you would imagine, Anime Fighting Simulator is a fighting game based on the bizarre warfare seen in different anime.
Because it's a Roblox game, it's obviously less visual than some of the big-name fighting games, but if you like the genre, it's a surprisingly comprehensive experience.
New goods, equipment, and other features are added on a regular basis, and the game even has seasons (currently on Season 4).
To round off the experience, there are a variety of game modes to choose from, such as the recently introduced Tournament mode and the traditional inclusion: a Story Mode that few people have tried.
---
12. Work at a Pizza Place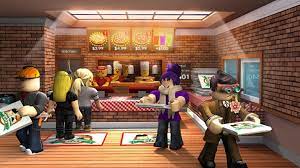 Work at Pizza Place is one of the greatest Roblox games on the list. Work at a Pizza Place is a roleplaying game in which players run a pizza shop, as the name implies. You may work as a cashier, pizza cook, delivery man, Pizza boxer, or supplier, depending on your preferences.
Each of these roles has its own comprehensive instruction in the game. In addition, you may change your position in the Pizza Parlor anytime you choose. Overall, Work at a Pizza Shop is a fun Roblox game with a lot of stuff to discover. This is definitely one of the games to play on Roblox when bored.
---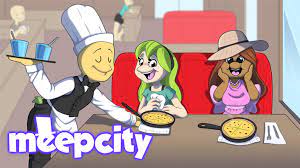 The next light-hearted and entertaining Roblox game on our list is MeepCity. This Roblox game is one of the finest since it has Disney Toon town Online vibes but is situated in a bloky universe. It's a roleplaying game that you may play with your Roblox pals in a communal setting.
You may go fishing, gather things, and perform a variety of other activities. You may play MeepCity to get a breath of fresh air after playing a lot of action and strategy games.
Socializing alone is sufficient to rescue you from your boredom. Players should try this fun game on Roblox when they are bored.
---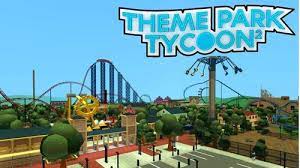 The greatest Roblox game of all time is Theme Park Tycoon 2. This imaginative Roblox game gives players a plot of property on which to build their own theme park.
A well-built theme park will draw in more visitors. The money raised from these tourists may later be utilized to develop the theme park. Theme Park Tycoon 2 is a game full of difficulties and there's a lot to discover. It is quite a fun game to play on Roblox when bored.
---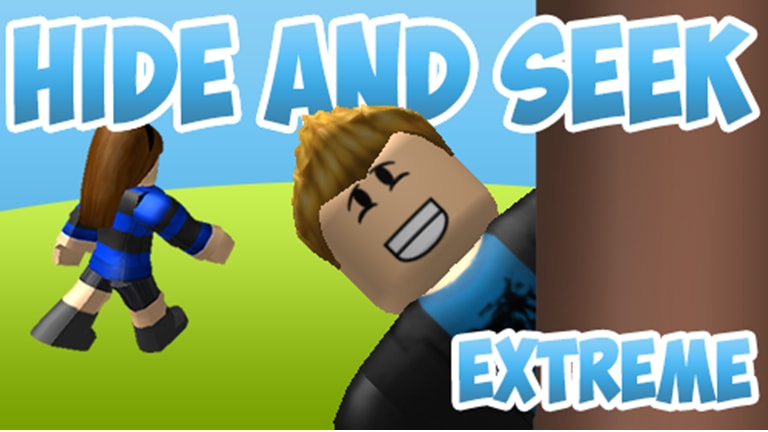 Another amazing Roblox game is Hide and Seek Extreme. The regulations of Hide and Seek Extreme are identical to the real-life version of the game, as you may have gathered from the name. You may just enter the game and begin playing.
The game has over 1.1 billion visitors as of writing this post, making it a highly popular Roblox game for kids. Given the principles of the game, it is a go-to game to play on Roblox when bored.
---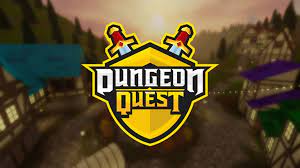 Dungeon Quest is a famous Roblox game based on popular video games such as Path of Exile and Diablo. You must plunder dungeons, collect riches, and vanquish your foes in this game set in a bloxy universe.
You have the option of going on your journey by yourself or with your companions. You must battle and defeat your opponents in order to collect as much treasure as possible. You may invite your friends and raid dungeons together if you wish to play it with them.
This adventurous game will kill your boredom and is definitely a fun Roblox game to play when you are bored.
---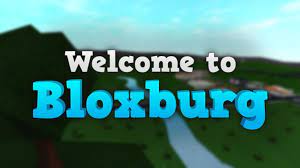 Welcome to Bloxburgis a Town & City game inspired by The Sims. The features are mostly what we've grown to accept from the lifestyle simulator style: your avatar may work, hang out with pals, or seek adventure in the gaming universe at large.
This game also has a construction mode that has gotten a lot of acclaims. Welcome to Bloxburg is one of the few Roblox games that require payment before you can play. It costs 25 Robux, or approximately 30p (though the current minimum Robux purchase is £4.59 for 400).
There are also a few add-ons available for purchase, which mostly offer more diverse and versatile construction tools. All the features in this game make it one of the top games to play on Roblox when bored.
---
Royale High is a mythical RPG that is labeled as an adventure game on Roblox. You play as a magical high school student from an aristocratic family, and your goal is to strike a balance between mingling with other players and learning to advance your character's rank.
Higher grades get you extra in-game money, which you may spend on character cosmetics. Beyond the school, there's an ever-expanding and diverse gaming world to discover.
Seasonal events and improvements are included in the game on a regular basis (at the time of writing, the 2021 Easter Egg Hunt is still ongoing). You may also put up a private site for 100 Robux (about £1.15) in Royale High.
---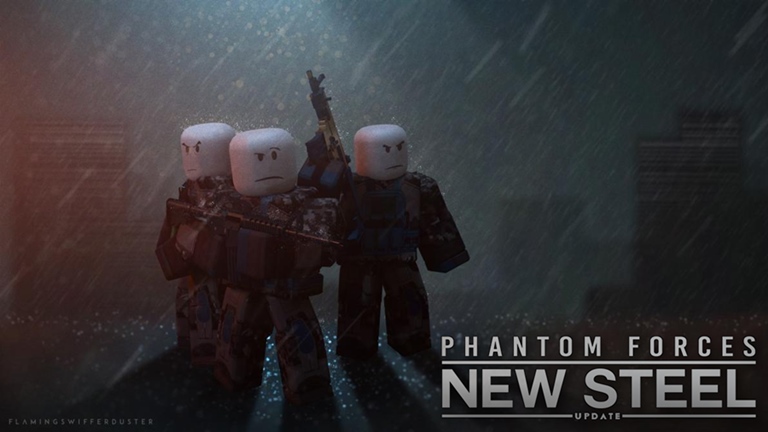 Phantom Forces is a tactical, skill, and strategy-based shooter game. If you enjoy games like CS: GO and PUBG, you'll love this one. It's one of Roblox's finest FPS games.
Like every other shooting game, you'll need to invest considerable time getting to know it.
The gun recoils are quite comparable to those in PUBG, so you'll have no trouble comprehending them. Before you can become a professional player, you'll need to learn certain sophisticated features.
---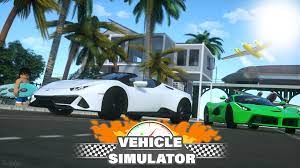 The next excellent Roblox game on our list is Vehicle Simulator. It's a racing game in which you may drive and race a variety of fantastic vehicles.
To earn prizes, your primary objective is to be the quickest and win the race. Winning will reward you with coins, which you may use to purchase additional vehicles.
---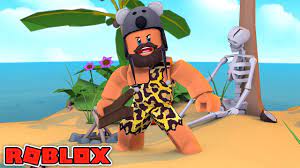 Booga Booga is a fantastic Roblox game that many people see as a mini-Minecraft. This game's concept and gameplay are quite similar to those of Minecraft for PC.
Your goal in this game is to mine, slaughter creatures, manufacture equipment, and guide your avatar across the environment. If you like survival games, this one may become your new favorite once you play it.
---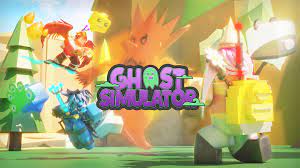 Ghost Simulator is a fun RPG in where you traverse different settings such as woods, farms, deserts, and cities while using a vacuum cleaner to capture ghosts.
Although the storyline may seem ridiculous, the game is really fantastic. You get to meet cute tiny ghosts that aren't too frightening. If you're afraid of the strong ones, you may play it with your buddies.
---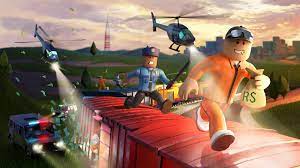 Another famous Roblox game worth checking out is Jailbreak. Users may choose to play as a policeman or a criminal in this Roblox roleplaying game.
If you choose to be a criminal, your main goal is to get out of jail. While the cop's main goal is to keep the offender from escaping from jail.
There are many side objectives in the game, and it will undoubtedly offer an experience comparable to Grand Theft Auto. It makes for a great game to play when bored on Roblox.
---
Roblox games to play when your bored
Almost every game in Roblox is interesting to play. Regular Roblox player would agree to this statement. There are a ton of games on Roblox on almost every category you can think of. If you need you can check out our recent articles like Beautiful Roblox Games, Pokemon lover can check out list of Pokemon Games, FPS lover can check out Battle Royale Games, 1v1 Roblox Games, and the list goes on.
Well, if you are looking for Roblox games to play when your bored, you can check out our hand-picked games. Check out the list mentioned below.
1. Jailbreak

2. Ghost Simulator

3. Attack on Kyojin

4. Booga Booga

5. Royale High

6. Welcome to Bloxburg

7. Dead Slate

8. Zombie Task Force

9. Impulse: Remastered

10. Vehicle Simulator

11. Phantom Forces

12. Dungeon Quest

13. Hide and Seek Extreme

14. Anime Battle Arena

15. Arsenal
---
Conclusion
The above-mentioned list contains a compilation of some of the best Roblox games to try when bored. So, be sure to try them out if you want to have a boredom-free gameplay experience.
Follow us on Twitter & like our Facebook page for more post-updates.
---
Check out more Roblox Games –
Abhigyan Mishra
Abhigyan identifies himself as a tech geek, gaming cognoscenti, and also a connoisseur of music. Unidentified and mysterious phenomena never fail to gather his undivided attention. When not reading about bizarre and perplexing entities across the Universe, he can often be found cheering for his favorite teams in Football.
Categories Roblox, Top 10sTags Fun Roblox games, roblox, Roblox games to play when bored, Top 15Sours: https://stealthygaming.com/roblox-games-to-play-when-bored/
#226337045Friday, October 13, 2017 9:08 PM GMT
Well if anyone is asking this question it is because there are almost no updates ever and no new packs are being made so the game is pretty boring at least to me because I have collected some rare stuff but after a while it got boring cause before I was trying to trade before but now I had almost nothing to do so yeah I went from playing mm2 everyday to maybe once a week
Emparius
Join Date: 2013-08-02
Post Count: 564

#226337280Friday, October 13, 2017 9:14 PM GMT




It is boring. It's the same old games on the front page every day and it is very boring. ~Emparius
#226337678Friday, October 13, 2017 9:24 PM GMT
well yeah thats true because Im lazy and dont make actual sentences when I dont wanna :P unless im in school or something
#226337765Friday, October 13, 2017 9:27 PM GMT
You're right, it does. After a while the whole "OMG it's a new game and I gotta collect knives/ guns!" Thing dies out, extinct. It, sadly, works just like this when the game isn't being tended to. If you want to make a successful game, do this: 1) Post a new game, no same thumbnails e.t.c. 2) Update it regularly so it has new things to do. 3) If people aren't visiting often/ a lot, then change something and/ or magpie - notice I said magpie, not steal completely - another games ideas. No hard feelings, I still love MM2, Reyna.
autty_12
Join Date: 2017-03-26
Post Count: 15

#226350144Saturday, October 14, 2017 2:35 AM GMT




I understand where you are coming from. Even though I never put time into it because it wasn't my kind of game. But it is fun to some people but its ok to have your own opinion.
#226810649Wednesday, October 25, 2017 6:04 PM GMT
Same TheGuyDudeDude it's the only way that Nikilis can make a good game.
Alpia1
Join Date: 2008-03-28
Post Count: 212

#226810672Wednesday, October 25, 2017 6:04 PM GMT




I think all/most murder games are boring and overrated. by j a m s t e r 1 0 0 1 ɪ ʟɪᴋᴇ ᴍᴇᴍᴇs̜
Sours: https://archive.froast.io/forum/226337045
Is Roblox Getting Boring...?
What games to play on Roblox when your bored?
What games to play on Roblox when your bored?
The best Roblox games are:Natural Disaster Survival.Scuba Diving at Quill Lake.Theme Park Tycoon 2.Work at a Pizza Place.Murder Mystery 2.Jailbreak.Super Bomb Survival!!Speed Run 4.
Is Roblox Safe 2020?
There are many Roblox rumours, fake scare stories, and incorrect advice rife on social media and even in newspapers that demonise the game. However, children can play it safely and enjoyably with a little supervision and understanding.
Can you name 5 game?
According to the Name 5 rules, to win the game, players must have an exact roll into the "Name 5" space at the center of the board. Instead, draw a card and answer the "Name 5" question corresponding to your color on the board. If you successfully complete the challenge, roll again to try and enter the "Name 5" square.
37
Resident Evil 2
What is the #1 game in 2019?
Best Video Games of 2019 – Metacriticwww.metacritic.com › feature › best-video-games-of-2019www.metacritic.com › feature › best-video-games-of-2019
How do u play 5 second rule?
5 Second Rule The Game of Quick Thinking and Fast Talking!For 3 to 6 Players. • The youngest player is first in the Hot Seat, and play will move to the left. with "Name 3……" • The player that reads the question should then start the timer by flipping it over. the Hot Seat has 5 seconds to give three answers.
What games can I play by myself?
12 Games for Kids to Play AloneSolo Ball Skills. Comstock / Getty Images. The 7-Up Game. All your child needs is a ball and some open space for this classic, active game. Racket Sports. Yes, tennis and badminton can be games for kids to play alone! Hula Hoop. Dancing. Going for a Ride. Art Projects. Exergames.
How can I have fun alone?
When You Need Alone Time to ThinkIf you've had a lot on your mind lately, head out for a long walk. Download a meditation app and give it a try. Play solitaire.Take a bath. Go for a long drive or train ride to clear your head.Take yourself out for a solo picnic in the park.
What games do 12 year olds play?
Indoor Games for Kids They'll Love!#1. What Am I Eating? My tween loves playing this game with his friends. #2. He Said She Said. A fun way to get the kids' imaginations going. #3. Play Alphabet Chat. #4. Murder in the Dark. #5. Paper Aeroplane Race. #6. Build a Bridge. #7. Sock Wars. #8. Create a Secret Code.
Can you play garbage by yourself?
4. Garbage. Though this is typically a two-person game, you can play it by yourself. Once you have completed finding all ten cards, you shuffle and put down nine cards, playing in the same way you did before as you search for nine cards, not ten.
What is the wildcard in garbage?
What are the wildcards in garbage? Kings and jokers are wildcards. A wildcard and can replace any face-down card in the layout. If a King or Joker is being used as a wildcard and the player reveals the correct card for that wildcard spot, the card can replace the wildcard.
How do you play devil's grip?
3:19Suggested clip 101 secondsHow To Play Devil's Grip – YouTubeYouTubeStart of suggested clipEnd of suggested clip
What to do with cards by yourself?
13 best single player card gamesSolitaire. The king of hermetic card games; Solitaire is a staple of office workers and computer idlers worldwide. Canfield — solitaire. Chain solitaire. March Same Rank. Napoleon at St. Devil's Grip. Klondike. Spider Solitaire.
What can u play with cards?
These are a couple of card games that are both fun and can even be educational.Crazy Eights. Crazy Eights is a game I learned a little later in life and could be a little too complicated for younger kids. 31 is a fast and very easy card game to play with kids. Chase the Ace.
How do you make a homemade card?
5:53Suggested clip 61 secondsHow to Make Cards (3 Ways) – YouTubeYouTubeStart of suggested clipEnd of suggested clip
What is card making called?
Card making is the craft of hand-making greeting cards. Many people with interests in allied crafts such as scrapbooking and stamping have begun to use their skills to start making handmade cards. This has contributed to cardmaking becoming a popular hobby.
What is the coating on playing cards?
The finish type (varnish or lamination) protects the ink and prevents scratches. Varnish is the most common finish type used for playing cards. This liquid gloss finish is applied by the offset printing press to seal in and protect the ink.
Sours: https://boardgamestips.com/miscellaneous/what-games-to-play-on-roblox-when-your-bored/
Roblox boring is
Yes, but not yet.

The reason why I find it boring is the stagnation of the front page... in other words I mean a lack of variety of new games. Town and City games reign supreme and a lot of bigger games shove game passes or products for money. Finding a unique game with a decent playerbase is hard to do as the front page is filled with the same games over and over. Groups aren't much better, with the big ones being more like corporations instead of communities (eg restaurant and hotel groups). Trading is hard to get into and is full of snobs while running into a higher risk of getting your account compromised.

It's not dying any time soon, however. The thing that is solely keeping it alive in my opinion is the mobile market. On iOS, Roblox is #10 in free games and #1 in adventure games. The primary market for Roblox is younger kids who are easily influenced to buy Roblox products like Premium and gift cards. If the mobile market wasn't such a big part of Roblox's income, we'd probably still have BC/TBC/OBC. I've said this a couple times in previous threads about Roblox dying, but it would have to take a large controversy or scandal to die. The most feasible one is a p*dophile scandal that breaks headlines and gets Roblox deleted off of the app store and Android app stores. There's been articles about that type of stuff, but a lot of times its scattered and isolated events that go largely ignored.

TL;DR: Roblox is boring because there's no new content and Roblox isn't dying any time soon due to their mobile presence
Sours: https://robloxforum.com/threads/is-roblox-boring-and-when-will-it-die.72959/
Why ROBLOX Is Boring (2021)
.
You will also like:
.
1849
1850
1851
1852
1853