Sling TSi Makes World Debut
July 27, 2018 - The Sling TSi, a four-place turbocharged kit aircraft from South Africa's Airplane Factory, is making its world debut at EAA AirVenture Oshkosh 2018, taking its place as the flagship of the company's line of Sling LSA and kit aircraft.
"It's the big brother to the Sling 4," said Mike Blyth, Airplane Factory founder, director and shareholder, at the company's exhibit area (North Aircraft Display, Booths 618-619). "About three-quarters of the fuselage is similar, but the rest of the aircraft is new."
The TSi on display is "actually our first kit that we've sold," said Blyth, made by launch customer Wayne Toddun and his son from a quick-build kit with builder assistance.
The aircraft was made possible by Rotax's introduction of its 135-hp 915 iS turbocharged and fuel-injected FADEC (full authority digital engine control) engine in 2015. "When I first started designing the Sling 4, I knew the 915 engine was being developed, so the intention all along was to make a new aircraft when the new engine came out, and that's what we've done," Blyth said. Compared to the Sling 4, "We've got 35 percent more power on this engine. It's a true four-seater: It's got a 145-knot cruise at altitude, fantastic handling qualities, good range, and lots of space inside."
The wing is optimized for the aircraft's power and weight, and the leading edge is flush-riveted for low drag, as are the forward fuselage and empennage. The wheelpants are low drag, the landing gear is airfoiled, and the cowling is also redesigned.
The TSi's useful load, at 1,015 pounds, almost equals its empty weight of 1,080 pounds. The TSi climbs at 1,000 fpm at gross weight and reaches its max cruise of 145 KTAS at 9,500 feet MSL, where it burns just 8 gph. Maximum range is 800 nm.
The Sling TSi kit, including the engine, Airmaster constant-speed prop, and glass panel, is priced at $135,297; the quick-build kit, which shaves about 500 hours from the estimated 1,200-hour build time, is $157,292. A ballistic parachute is optional.
Under the TSi Builder Assist program, customers spend about two weeks in construction at the build facility, leave while detail work is performed on the aircraft, and then return for the final construction phase and flight testing. The cost of the Builder Assist program varies from country to country (the Airplane Factory has distributors in 17 countries, Blyth said) and individual aircraft configuration. "If you go up to the most expensive, quick-build, build assist, plus parachute and full IFR, [the cost] could go up to $220,000, I guess," Blyth said. "It depends on what you put in there."
In addition to efficiency, Slings are designed for ease of handling, particularly at the slow end of the envelope. "These are often going to new pilots, young pilots, and [the aircraft] can't pretend to be high-performance jets. So what you want is something that has a reasonable cruise, good climb, but especially good manners at low speed, so it's not going to hurt anybody ever."
The Sling line is also known for its rugged reliability, a reputation Blyth helped establish by circumnavigating the Earth in both the Sling 2 and Sling 4 immediately upon completion of their flight-test programs. "I've flown my family, children, grandchild, I fly at night [with them], and I wouldn't do that if I didn't know exactly what goes into them, and I absolutely 100 percent trust everything in them."
As for reaction at Oshkosh to the newest Sling: "I'm absolutely blown away this year by how well we've been accepted," Blyth said. "For me personally, Oshkosh is the epitome of everything you do when you're a light aircraft designer and manufacturer. I couldn't imagine not coming every year."
Sours: https://www.eaa.org/airventure/eaa-airventure-news-and-multimedia/eaa-airventure-news/eaa-airventure-oshkosh/07-27-2018-sling-tsi-makes-world-debut
Sling Aircraft Sling TSi
South African homebuilt aircraft introduced in 2018
The Sling TSi is a South African four-seat, single-engine, low-wing homebuilt aircraft sold in kit form by Sling Aircraft of Johannesburg South.[1] It was developed from the Sling 4.
The Sling TSi first flew in 2018,[2] with kits being shipped to builders[3] in fall 2018.
Design and development[edit]
The aircraft was developed in 2018. The Sling TSi is an all-metal, low-wing, fixed tricycle gearhomebuilt aircraft. The airplane is equipped with the new Rotax 915iS engine and was the inspiration for the designation of TSi. Parts of the wings and fuselage were reinforced and outfitted with flush riveting for increased strength and reduced drag over the Sling 4.[4]
Operational history[edit]
The first Sling TSi in the USA was shown at EAA AirVenture Oshkosh in 2018.[5]
In a review for KitPlanes, writer Paul Dye said, "...it lives up to its design goals. We flew with four full sized adults from a field with a density altitude of 9,000' and had to throttle back to keep from exceeding redline when we leveled off at 10,000. Later, operating off of a dry lakebed in the high desert, with temperatures of 100 degrees, we never had to worry about engine cooling - and it handled like a fine touring machine."[4]
A company demonstrator Sling TSi flew non-stop from Torrance, California, to Tampa Executive Airport on its way to Lakeland, Florida for Sun 'n Fun 2019 in 13.5 hours. The aircraft carried an additional 30 U.S. gallons (110 L; 25 imp gal) of fuel over the normal 45 U.S. gallons (170 L; 37 imp gal) long-range tanks and benefited from tailwinds en route.[6]
In July 2019 the company did a ceiling expansion test and flew non-stop from Torrance, California to Wittman Regional Airport to attend EAA AirVenture Oshkosh for 9.75 hours. The aircraft reached a final height of 27,000 feet.[7]
Variants[edit]
During EAA AirVenture Oshkosh in 2019 the development of a new high-wing variant, the Sling HW was announced.[8]
Specifications (2020 model Sling TSi)[edit]
Data from manufacturer[1][9]
General characteristics
Crew: one
Capacity: three passengers
Length: 23.54 ft (7.17 m)
Wingspan: 31.3 ft (9.5 m)
Height: 8 ft (2.4 m)
Wing area: 134.2 sq ft (12.47 m2)
Aspect ratio: 7.9
Empty weight: 1,080 lb (490 kg)
Gross weight: 2,094 lb (950 kg)
Fuel capacity: 52.04 US gallons (197.0 l; 43.33 imp gal)
Powerplant: 1 × Rotax 915iShorizontally-opposed piston aircraft engine, 141 hp (105 kW)
Propellers: 3-bladed Airmaster Propellers electric constant speed propeller
Performance
Cruise speed: 148 kn (170 mph, 274 km/h) true airspeed
Stall speed: 48 kn (55 mph, 89 km/h) full flaps, indicated airspeed[10]
Never exceed speed: 155 kn (178 mph, 287 km/h) indicated airspeed[10]
Range: 880 nmi (1,010 mi, 1,630 km) 75% power with 45 minute reserve
Endurance: 8 hours
Service ceiling: 18,000 ft (5,500 m)
g limits: +3.8g -1.9g [10]
Rate of climb: 1,000 ft/min (5.1 m/s)
Wing loading: 16.91 lb/sq ft (82.6 kg/m2) [10]
Avionics

Garmin 10-inch G3X touch EFIS
Garmin G5 backup EFIS
Garmin GTR 200 airband radio
Garmin GTX 35R remote aircraft transponder
Garmin GA28 autopilot system with Garmin GAD 27 multifunction system interface
Garmin GMA 245R Bluetooth Audio Panel.
See also[edit]
Similar aircraft
References[edit]
External links[edit]
Sours: https://en.wikipedia.org/wiki/Sling_Aircraft_Sling_TSi
Canadian Pilots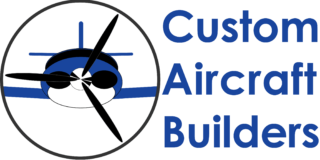 Fast, Modern, Affordable
---
The Plane For The Next Generation of General Aviation Pilots
It's hard to find a new plane with state-of-the-art avionics, that carries four adults and full fuel, goes at least 150 kts, and has the safety of a whole-aircraft parachute without spending $900,000 or more on a Cirrus.
The Sling TSi does all this for well under $285,000.
Watch Doug Goodrich of Custom Aircraft Builders as he builds his Sling TSi nicknamed "First Flight."
Be sure to follow the Custom Aircraft Builders/Goodrich Aviation YouTube channel to see the latest in the First Flight build series.
TSi Feature Gallery
click to open gallery
Standard or Quickbuild Kit Available
Proven Aluminum Construction
Efficient - 7 to 8 gph
FADEC (single lever) engine control
Rotax 915iS turbo engine
Room for four adults plus bags
Optional extended baggage area
Gullwing doors for easy access
Coordinated, highly responsive flight controls
Great ramp appeal
State-of-the art glass panel
Leather seats and upholstery trim
Excellent visibility
Professional builders assistance available
Rugged landing gear
Optional long-range fuel capacity
Optional split fold-down rear seat
Whole-aircraft ballistic parachute available
Sling TSi Performance and Specifications
Cruise Speed:
148 to 155+ kts
Fuel Burn:
7.5 to 8 gph
Rate of Climb:
1,000 fpm
Max Range:
800 nm
Fuel Capacity:
45 gals
Max Gross:
2,095 lbs
Empty Weight:
1,080 lbs
Useful Load:
1,015 lbs
Pay Load:
745 lbs
Wing Span:
31.3'
Cockpit Width:
44"
Engine Type:
Rotax 915iS
Power:
Turbo Charged FADEC 141 HP
See a TSi and High Wing comparison chart on our High Wing page here.
How much does it cost?
Being a kit-built aircraft means there are a lot of options and choices to determine the total price of a completed aircraft. That's why Custom Aircraft Builders created the Build Budget PDF to help with this process. It also makes it easier for us to provide you with the most current prices.
Get a FREE Build Budget PDF
The TSi & HW Build Budget includes:
Kit prices

Options and prices

Builder Assistance Program information

Custom Elite (Ready-To-Fly) Program information

Avionics estimates

Paint estimates

All the info you need to build your new Sling
With such a new aircraft, it's hard to find a TSi to test fly. An independent flight review video may be the next best thing. Thanks to Thomas Marrow and MOJOGRIP for creating these TSi flight reviews.
Every airplane owner is different. We are here to listen to your ideas and desires, and help you plan and build your dream aircraft.
Call Doug Goodrich today at 607-821-2982 to start the process or set up a demo flight.
Find out how to get a Sling in Canada
Located at Goodrich Aviation Hgr 1
Greater Binghamton Regional Airport (BGM)
2570 Airport Road
Johnson City, New York
Copyright © 2021 Custom Aircraft Builder. All Rights Reserved.
Sours: https://www.customaircraftbuilders.com/sling-tsi/
Sling TSi NEW Altitude Test! How High Can it Fly?
Sling TSi Kit – Speed on Rails
4 PEOPLE AT 155+ KTAS AT 9,500'MSL!
The Sling TSi Kit is the airplane Sling fans have been waiting for. All of the style, economy and practical utility of the Sling 4, but with more SPEED! Harnessing the power of the new Rotax 915iS turbo-charged, fuel-injected and FADEC engine, the Sling TSi maintains the quiet, comfortable and smooth ride with an extra dose of horsepower.
SPEED MODS
The Sling TSi features an all-new high speed wing design: optimized for the power and weight of the aircraft. The leading edge of the wing is flush-riveted for low drag. The forward fuselage and empennage are also flush-riveted. The landing gear is airfoiled, low-drag wheel pants incorporated and there is a new cowling design.
LUXURY
The interior, seating, ventilation and heatingare improved for passenger comfortand luxury.
Sours: https://www.airplanefactory.com/aircraft/sling-tsi/
Sling tsi 2020
On September 24th each year, we South African Slingers celebrate a holiday known as Heritage Day or "National Braai Day". It's a day on which South Africans across the country unite for a common good, to celebrate our diversity and the cultural wealth of our nation. Heritage Day plays an important role in promoting cultural
A light aircraft proudly designed and manufactured in South Africa? Check✔️ Widely exported to all parts of the world? Check✔️ Internationally recognised? Check✔️ Of course, don't just take our word for it. Athol Franz of African Pilot has the low down! Read The African Pilot Full Article Here
For those of you who were unable to join the EAA USA Virtual Event with Sling Aircraft founder, Mike Blyth, please feel free to view the webinar available now! "Building and Flying Sling Aircraft" was hosted last Wednesday evening and covered our Sling series of amateur-built and Light Sport Aircraft and included our history of
"For this article, "I am Brand", we have selected a truly unique and exciting South African story. Sling Aircraft situated at Tedderfield Airpark, Johannesburg, South Africa, is a hangar complex where the Sling range of Aircraft are designed and manufactured. This is where the magic happens. Adventurers, aviators and founders of Sling Aircraft, Mike Blyth
After the lock-down that had kept the majority of pilots grounded for months, the aviation community were hungry for a reason to get out flying and meet up with old friends. The Sling Aircraft Breakfast Fly-in in October presented the perfect opportunity to do just that. Sling Aircraft have always practiced "giving back" to the
"I arrived at Tedderfield Air Park early on Saturday morning 17 October 2020 to see many aircraft, mainly Slings, had already landed at the airfield. Strict COVID-19 protocols were observed as the visitors enjoyed their breakfast under an assortment of umbrellas in the sunshine. Andrew Pitman told me that Sling had recently celebrated orders for
"This year, Sling Aircraft's annual breakfast fly-in, the best ever attended, celebrated the company breaking the 600 mark of Sling 2 and 4's sold. With 328 sold, the Sling 2 is slowly inching towards the 400 mark whilst the Sling 4 and Sling TSi, the company's best sellers, at 281 are just short of the
Frisian Air BV, our Netherlands based Distributor, has successfully completed the construction of their Sling TSi demonstrator. The single-engine, four-seater Sling TSi kit aircraft made its first flight on 4 September. The aircraft took off from the airfield In the north-west of the Netherlands and remained in the air for 45 minutes. Read The Aero
Published inPress, Sling TSi
Netherlands aviation publications, AOPA Netherlands as well as Piloot en Vliegtuig recently featured a 6 page and 4 page spread on the mighty Sling TSi and our Netherlands based Sling Official Distributor, Frisian Air, who built it. "In Germany especially, Lieuwe Koonstra of Frisian Air, sees a large market for the Sling TSi, a South
Published inPress, Sling TSi
I'm sitting left in the Sling TSi, a four-seater kit aircraft that was designed in South Africa. Not only is it the first time I've flown on board but it is also the first time I've been behind a 141 hp turbo sport injected Rotax 915 iS. This is probably the reason why my fellow
Published inPress, Sling TSi
TOPSours: https://slingaircraft.com/category/press/sling-tsi-press/
The CRAZY capabilites of the Sling TSI (Test Pilot Demo Flight)
.
Similar news:
.
1771
1772
1773
1774
1775