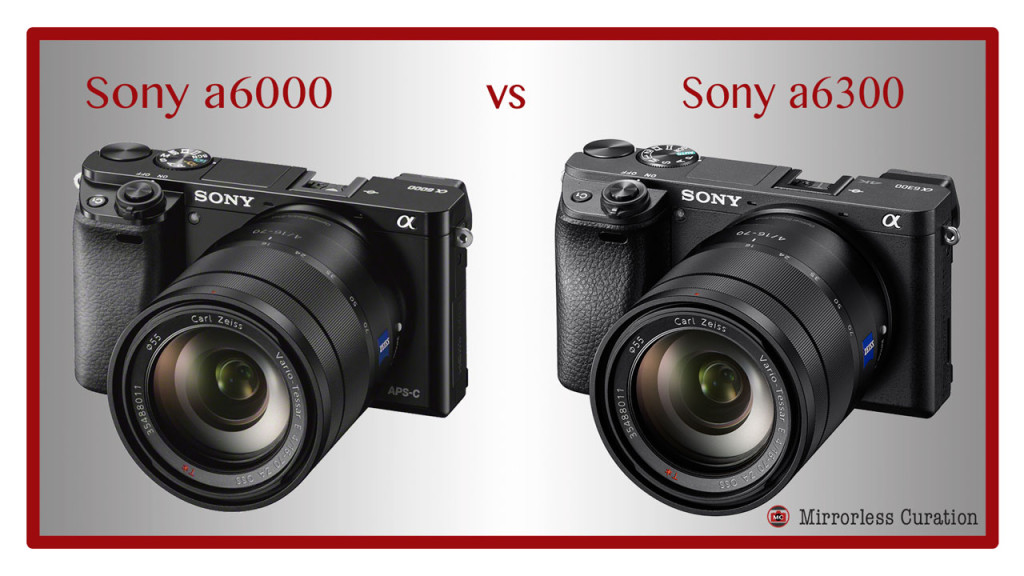 It's hard to believe that two years have passed since Sony released its extremely popular flagship APS-C camera, the Sony a6000. The camera was a recipe for success for one very simple reason: it was affordable yet offered all the latest technology, much of which hadn't ever been integrated on a mirrorless camera before or could only be found on the very expensive high-end models.
The new a6300 is the successor to this popular model, and it proves that Sony is still one step ahead of the game in terms of technological advancements. Indeed, it was even suggested on rumour sites that Sony deliberately delayed the release of the new model so that the competition could catch up!
Below you can find the ten most significant differences between the Sony a6000 and its successor, the a6300. Hopefully, this list will help you decide whether or not an upgrade is worth your while!
---
Ethics statement: The following is based upon official specifications and our personal experience with Sony cameras. We were not asked to write anything about these cameras, nor were we provided with any sort of compensation. Within the article, there are affiliate links. If you decided to buy something after clicking the link, we will receive a small commission. To know more about our ethics, you can visit our full disclosure page. Thank you!
---
1. A brand new 24.2MP Exmor CMOS sensor
The a6300 has a newly developed 24MP APS-C sized Exmor CMOS sensor which Sony claims will maximise efficiency and overall performance. Although the resolution is a little less than the previous model – 24.2MP versus the 24.3MP of the a6000 to be precise – it employs copper wiring in its structure to improve light collection efficiency and accelerate readout speeds. This, in tandem with the updated BIONZ X processor, should allow for the production of less noise and higher resolution.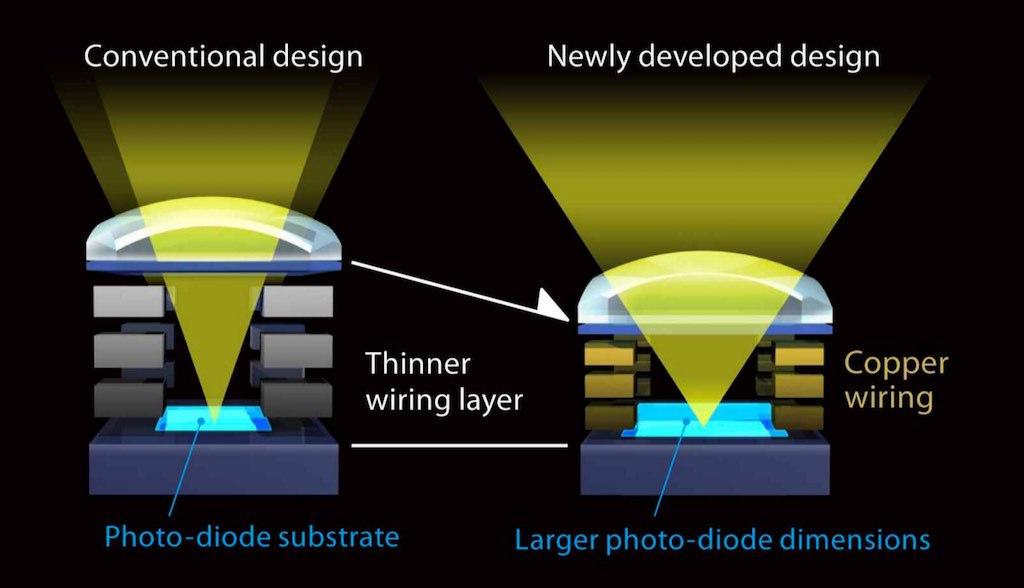 The a6300 provides 14-bit raw output and 16-bit image processing for raw recording, allowing for optimal adjustments to image quality in post production.
Update: the a6300 doesn't have uncompressed RAW. Apologies for the mistake.
2. Increased ISO sensitivity
Speaking of image quality, the Sony a6300 also has an expanded ISO sensitivity range of 100-51200 whereas the a6000 was limited to 100-25600. The way in which the new sensor and updated processor work together should result in cleaner images at the mid-to-high ISO values. If these improvements make values such as 6400 and 12800 usable for most applications, it will certainly be a welcome update.
As a side note, it is also worth mentioning that there is now an ISO Auto minimum shutter speed option on the a6300. Hooray!
3. Uninterrupted live view on EVF / LCD at up to 8 fps
For those who miss the immediacy of an OVF, the a6300 supports uninterrupted live-view continuous shooting with the EVF and LCD at up to 8 fps. Though we've yet to test it, this kind of speed should simulate the real-time shooting experience that comes with using an OVF while retaining all the benefits of an EVF.
4. Improved autofocus system for stills and video
Many updates have been made to the autofocus system, so let's begin with the smallest. According to Sony, the a6000's 4D FOCUS™ hybrid autofocus system has been updated on the a6300, delivering the world's fastest AF acquisition time of only 0.05 seconds. The reason this is only a small improvement, however, is because the a6000 already had an excellent acquisition time of 0.06 seconds.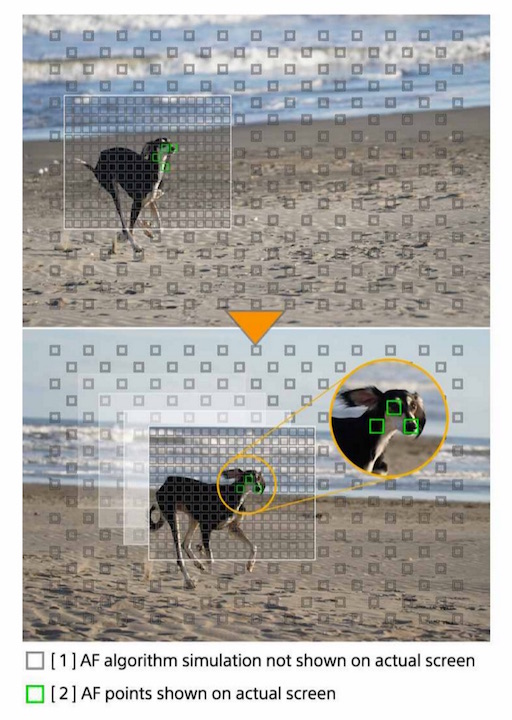 The real show-stopper here is the new High-density tracking AF technology that improves subject detection and tracking performance. In contrast with the a6000's 198 phase detection points and 25 contrast detection points, the new a6300 has a whopping 425 phase detection points and 169 contrast detection points. The High-density technology can activate a large number of these points around a subject (7.5 times more than the a6000) and adjust them according to the subject's movement, all the while utilising the camera's 11 fps continuous shooting and the aforementioned 8 fps continuous live-view mode.
Since the AF points cover the entire field of view, the camera should be able to effectively track fast-moving subjects across the frame, potentially making it an excellent sports or wildlife companion.
It should also be mentioned that you can now use autofocus even while magnifying your scene on the screen or viewfinder. This will allow you to make finer adjustments to your focus for genres like macro photography that require extreme precision. Other additions include expanded flexible spot AF and Eye AF in AF-C mode.
As for movie shooting, Sony states that the a6300 focuses twice as fast as its predecessor. The AF speed/AF tracking sensitivity settings are also present.
5. Focal plane phase-detection for A-mount lenses
A-mount users will be over the moon to learn that the a6300's 425 phase detection AF points, enhanced tracking and focus accuracy will all be available when using A-mount lenses with a mount adapter like the LA-EA3. Although it was possible to adapt A-mount lenses to the a6000, it was not possible to access the built-in phase detection points. The only way to have phase detection points was to use the LA-EA2 or LA-EA4 with built-in Phase Detection AF.
6. Silent shooting mode
Anyone who has heard the grating sound of the a6000's shutter will know exactly why this is such a pleasing addition. With the a6300, you can now shoot silently and discreetly in locations where the sound of a shutter could draw attention. It is available even in continuous shooting up to 3fps with AF/AE tracking.
7. 4K movie recording and 120 fps slow motion
Here we have a massive improvement to the Sony APS-C line-up. The new a6300 is the first non-full-frame interchangeable-lens Sony camera capable of shooting and recording internal high resolution 4K video (XAVC S at 100mbps) with full pixel readout and no pixel binning in the popular Super 35mm format.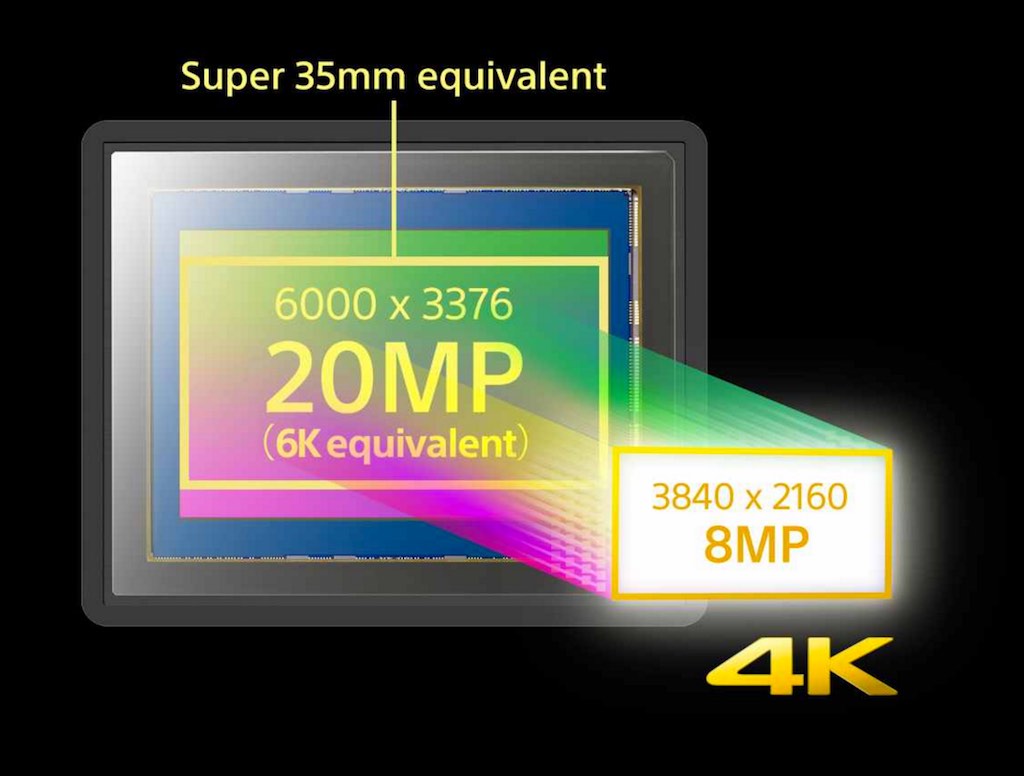 Like the a6000 with firmware update 2.00 installed, it also uses the XAVC S codec for Full HD at 50 Mbps.
Also included are S-Log gamma recording with Gamma Display Assist (a new function that allows you to check your images and focus while recording S-log movies), S-Gamut for a wider colour space, and enhanced Zebra functionality for greater exposure control.
Another characteristic is the ability to shoot Full HD at 120 fps at 100 Mbps. This was seen on a Sony camera first with the compact RX100 IV and RX10 II and was later implemented on the A7s II.
You can watch our video comparison concerning the movie capabilities below.
8. Improvements to design, operability and ergonomics of the body
On the surface, the a6300 looks quite similar to the a6000, so much that you might have difficulty telling them apart. There are, however, a few key updates to the body that place the a6300 a step above its predecessor.
Most significantly, the camera has an updated magnesium alloy body that is both dust and moisture resistant (but not completely weather sealed). The lens mount structure has also been updated and reinforced, as have the shutter release button and mode dial. There are now a total of 9 customisable buttons versus the 7 buttons of the a6000, to which you can assign any one of 64 functions.
9. Further updates to the EVF and LCD
The EVF of the a6300 has been updated to a high resolution XGA OLED Tru-Finder with approximately 2.4 million dots of resolution with corner-to-corner visibility. Since the a6000's EVF, at only 1.4 million dots of resolution, actually had less resolution than that of its predecessor the NEX-6, this is a very welcome update.
There is also new mode for the EVF that allows the display of images at 120fps, making the live view more clear and smooth.
10. Support for line input from professional audio devices
The final improvement worth mentioning is the new microphone line input that accepts external microphones and supports XLR input with Sony's XLR adapter kit (XLR-K2M / XLR-K1M / ECM-XYST1M). The a6000, on the other hand, only has a built-in stereo microphone, so an external recorder is required to record better audio.
---
Other articles like this one:
---
It is clear that the new Sony a6300 is aimed at advanced amateurs and professionals interested in shooting fast action, be it sports, wildlife or even children or pets running wild around the garden. And with a price tag of $1000 USD, it remains faithful to the ethos of the original a6000: advanced technology and an attractive price in the same compact package.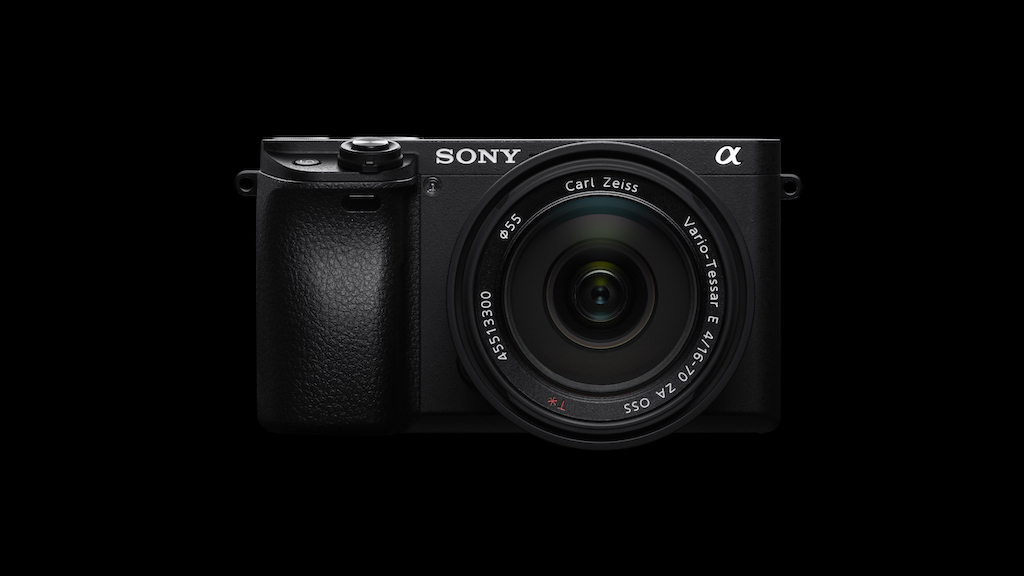 There are only two features whose omission I can't help but bemoan.
One is the 5-axis stabilisation, which has become commonplace on all the latest full-frame models. It wouldn't be so much of an issue if all Sony E and FE lenses were stabilised but this isn't the case. Perhaps it was too much to ask of a body of these dimensions, perhaps they are saving it for a future model – either way, it is a shame it didn't make the cut.
The second is a touchscreen whose exclusion is far more irksome. We know that Sony is capable of implementing this technology on their cameras because the a5100 has one, so why not give this useful feature to an advanced model like the a6300?
If you'd like to find out more about the a6300, you can read our full news article about the camera or check out the official press release on the Sony website.
Check the price of the a6000 at B&H Photo and eBay
Check the price of the a6300 at B&H Photo and eBay
---
Categories Camera comparisons, ComparisonsSours: https://bestmirrorlessblogs.com/comparisons/sony-a6000-vs-a6300-comparison/
With 2014 being an age ago in camera terms, is the Sony A6000 still competitive in today's market – especially when it has been succeeded by no fewer than five newer models in the same product line? 
The answer is a definitive yes. The Sony A6000 remains one of the best Sony cameras, as well as one of the best mirrorless cameras, thanks to its still-great performance and sheer value for money. While its specs have certainly aged, they're still plenty enough for most people's needs – and with six years of price drops, it's irresistibly affordable.
Small and sleek, the A6000 features a 24.3MP APS-C CMOS sensor. Upon launch it competed with midrange cameras, though today its low price point makes it an option for those seeking an entry-level body. However, while we consider it one of the best cameras for beginners because of its price, it's actually far more powerful than these.
While it lacks the 4K video and clever AF of the latest models, the Sony A6000 remains a powerful performer and is still one of the best buys on the market today. Let's take a closer look at what it can do…
• Sony A6000 vs A6100 vs A6300 vs A6400 vs A6500 vs A6600
Specifications
Model number: ILCE-6000
Sensor:  24.3 million APS-C (23.5 x 15.6mm) CMOS sensor
Focal length conversion:  1.5x
Memory:  SD/SDHC/SDXC
Viewfinder:  Electronic viewfinder, 0.39 inches, 1,440,000 dots
Video:  1080p
ISO range:  100 to 25,600
Autofocus points:  179 phase detection points, 25 contrast detect points
Max burst rate:  11fps
Screen:  3-inch, 921k-dot tilting LCD
Shutter speeds:  1/4000-30sec plus Bulb
Weight:  344g (with battery and memory card)
Dimensions:  120 x 66.9 x 45.1mm
Power:  NP-FW50 rechargeable lithium-ion battery
Key features
The A6000 is equipped with a 24-megapixel APS-C sensor, which was state of the art when this camera was launched back in 2014 and only a couple of APS-C cameras improve on this even now. The image sensor has 179 phase-detection autofocus points, and there are also 25 contrast-detection points for the hybrid AF system. 
At the time of launch, Sony claimed that the camera had the fastest AF in the world among cameras with an APS-C sized sensor. And while a few cameras have without doubt improved on this since then, it still feels extremely responsive – even by today's standards.
On the back of the A6000 is a tilting LCD screen, which is joined by an electronic viewfinder: the same 0.39-inch, 1.4-million dot device found on the first edition RX10 premium bridge camera. Reflecting the broader trend, the A6000 comes complete with built-in Wi-Fi and NFC..
As its standard kit lens choice, the A6000 comes with a 16-50mm f/3.5-5.6 power zoom – the same lens that is packaged with the A5000. You can also buy it body only, giving yourself the freedom to choose from the large range of different E-mount lenses now available. Perhaps the perfect all-round lens for this camera is the Zeiss 16-70mm f/4 optic, but that comes with a £799 price tag – quite a bit more than the camera itself. 
Build and handling
Those who appreciate lots of dials and buttons will enjoy the A6000. It has plenty of controls available, and, like other Sony cameras, pretty much all of them are customisable to help you adjust the camera to suit the way you take photos.
The grip of the A6000 is ever so slightly pronounced, making it quite easy to hold, though with a larger lens like the Sony 18-135mm f/3.5-5.6 it starts to feel slightly front-heavy.. There's also a nice texture covering the camera. On top of the camera are two dials: one for controlling the shooting mode (such as automatic, semi-automatic or manual), and another for altering the shutter speed or aperture, depending on the mode you're shooting in.
Setting the autofocus point on this camera is a task that would be speedier with a touchscreen, but it's not too bad if you set the right custom buttons. To make things quicker, set Focus Area to Flexible Spot. From here, you simply need to press the button in the centre of the scrolling dial on the back of the camera to bring up the focus point selection option. You can then use the directional keys to move around the screen. It's worth noting that this is the default option for the central button when Flexible Spot is selected: if you've got it set to anything else, it won't work in the same way.
Although it's not a touchscreen, the screen tilts, which is useful for shooting from some awkward angles, or for shielding the screen from glare. The viewfinder is bright and clear except in broad daylight, when it's too easily lost in the glare. It's also a 'wide' screen, so in the regular 3:2 aspect ratio for stills, it doesn't use the full screen width, which makes the screen feel quite small and cramped.
The 1.44m-dot EVF has a low resolution by today's standards but it does the job pretty well – and it's especially good to get a viewfinder on an APS-C mirrorless camera at this price.
What you don't get with this camera is a front-facing screen or 4K video (it's restricted to full HD), but this reflects the marketplace when this camera was launched. For stills photographers, though, it's got pretty much everything you might need, even now. Its 11fps continuous shooting speed is especially impressive.
Lab tests
We compared the Sony A6000's lab test results with three key rivals that are also a couple of years old, but have aged similarly well. We chose the Canon EOS M50, which also has a 24-megapixel APS-C sensor and a viewfinder, as does the under-rated Fujifilm X-T100. We also chose the Olympus OM-D E-M10 Mark II. It might only have a 16MP Micro Four Thirds sensor, but it holds up well against the A6000 for both image quality and features.
Resolution
Despite its age, the A6000 still delivers the best resolution (just) of all its closest rivals. For the record, it matches the best resolution we achieved from the 32.5MP Canon EOS 90D. The Olympus OM-D E-M10 Mark II also does well up to ISO 800, but then its resolution starts to fall away (due to its smaller sensor).
Signal to noise ratio
As we mention in the review, high ISO image noise is not the Sony A6000's strong point. Noise is not really a problem at lower ISOs, even though it scores below the others in our lab tests, but at higher ISO settings you'll need to work harder with your software's noise reduction options. The other three cameras – including the Olympus – are noticeably better in this respect.
Dynamic range
The Sony keeps up well with the Fujifilm X-T100 and Canon EOS M50, though its dynamic range starts to fall away from ISO onwards. The Olympus OM-D E-M10 Mark II doesn't start off as well as the rest, but offers surprisingly good dynamic range further up the ISO scale.
Overall, we can characterise the Sony A6000 as offering very good all-round performance, especially resolution, at low ISO settings up to ISO 400-800, but at higher ISO settings its performance drops off more markedly than its rivals'.
Performance
Sony has produced some of the most interesting compact system cameras currently on the market, many of them in the A6000 series that the A6000 started off. Even by current standards, the A6000 is a great performer. Its images are very sharp, with beautifully saturated colours. You can experiment with how JPEGs look straight from the camera by adjusting Creative Styles – a number of which are available as pre-stored settings.
Detail is rendered very well by the A6000. Generally, image smoothing only starts to become problematic for normal printing sizes in shots taken at around ISO 3,200 upwards. Examining images at 100% from around ISO 1,600 upwards, you will find areas of the image that have a painterly effect, but the overall effect is good. High ISO quality is one area, admittedly, where the A6000 starts to fall behind the latest cameras.
The camera's metering system does a good job with exposure, although it sometimes struggles in high-contrast situations, when you'll need to dial in some exposure compensation. Similarly, the automatic white balance system is a good performer, although it can be slightly confused by some artificial light sources.
In good light, autofocusing speeds are very quick, dropping as the light levels drop, but only struggling to lock on at all in very dark conditions. 
The 16-50mm f/3.5-5.6 kit lens is a good all-rounder to get started with, but what you gain in compactness you lose in image quality, and if you want to see the best this camera can deliver then you'll probably want to replace it with something better (we really rate the long-zoom Sony 18-135mm f/3.5-5.6. 
Battery life isn't bad for a mirrorless camera, but it's still worth buying a spare battery if you travel or go on longer outings.
Verdict
Can a camera launched back in 2014 and superseded by no fewer than five new models still be competitive? It's true that the A6000's specs now look distinctly old hat compared to what's come along since, but only in a couple of key areas. Newer cameras have 4K video, which won't bother you if you don't shoot video, and more advanced AF systems – but for most of us, the A6000's AF is plenty good enough. It was advanced for its time and still holds up now.
The key with the Sony A6000 is its price. Sony has kept it on sale year after year, and at steadily falling prices. If you want a low-cost mirrorless camera that's way better than its price suggests it should be, get the A6000. We hope Sony carries on making it for years to come!
Read more:
These are the best cameras for beginners
We pick the best mirrorless cameras to buy today
We help you choose the best Sony camera
Rod is the Group Reviews editor for Digital Camera World and across Future's entire photography portfolio, with decades of experience with cameras of all kinds. Previously he has been technique editor on N-Photo, Head of Testing for the photography division and Camera Channel editor on TechRadar. He has been writing about photography technique, photo editing and digital cameras since they first appeared, and before that began his career writing about film photography. He has used and reviewed practically every interchangeable lens camera launched in the past 20 years, from entry-level DSLRs to medium format cameras, together with lenses, tripods, gimbals, light meters, camera bags and more.
Sours: https://www.digitalcameraworld.com/reviews/sony-a6000-review
Tag: Sony A6000
How to Fix Colors of Your Sony Alpha Camera
Dave KratzSeptember 30, 2020Blog
Let's face it, we all know current-generation Sony colors suck. They're washed out, lacking in saturation, and sometimes just look super weird with a green tinge. We've learned to …
[Continue Reading...]
Several Sony Alpha Cameras Now with Up to $500 OFF
Vlady RadevJune 3, 2020Blog
Getting a new Sony Alpha Series camera has never been more exciting…and cheaper. The Japanese behemoth just slashed the prices of several Alpha models including the ubiquitous A7 III, …
[Continue Reading...]
3 Must-Have Accessories for Your Sony Camera
Shawn SteinerMay 7, 2020Blog
A lot of the time, improving your workflow or shooting experience just takes an accessory or two. Sony cameras in particular are lucky in that tons of new products …
[Continue Reading...]
A $500 Budget Camera and Lens Kit for Video Shooting?
Vlady RadevMay 19, 2017Blog
Who said you have to spend a fortune to get a decent video kit to be able to capture some stunning professional videos for your productions especially when you're …
[Continue Reading...]
Top #BlackFriday Deals For Filmmakers on All Budgets
Ogy StoilovNovember 26, 2015Blog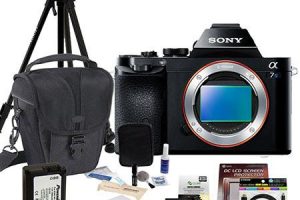 It's this time of the year again – the last week of November when the days around a cherished American Holiday turn into the happiest time of the year …
[Continue Reading...]
Cineasy Touch Video Record Button Enhancement For Your Sony A7s
Vlady RadevJune 2, 2015Blog
The Sony A7s already took the compact mirorrless camera world by storm with its exceptional low light capabilities, superb video functionality, its Full Frame 35mm Sensor, and the ability to …
[Continue Reading...]
Sours: https://www.4kshooters.net/tag/sony-a6000/
CARA UBAH SETTING SONY A6000 DARI 50fps ke 60fps
Sony Alpha a6000 Mirrorless Camera Review
Seeing a Sony a6000 review on a site like Shotkit may come as a surprise to some of you, especially here in 2021.
On its 5th anniversary, why have I decided to write a review of a mirrorless camera which has been superseded twice since its release?
Thanks to my work with Shotkit, I have access to pretty much any camera – why on earth did I choose to spend a month shooting with an entry-level camera and three outdated Sony lenses?!
Highly Recommended
Sony a6000 (Discount Bundle)
Incredible value for money compact mirrorless camera with lightning fast shooting and autofocus performance, and great image quality.
Check Current Price
Hopefully, this in-depth review of the world's best-selling mirrorless camera will make things a little clearer.
It'll also be a good reminder that getting a great camera needn't mean spending lots of money on the very latest model.
So, enough of the preamble. Get a cup of tea as this is a long one ;-) Let's jump right in!
Sony a6000 Review Summary
This impressive compact camera features a 24.3 MP APS-C CMOS sensor, BIONZ X image processor, 3-inch LED screen and 11fps continuous shooting, packed in to a lightweight body. Shoot up to 47 JPEGS, 22 RAWS, or 21 simultaneous JPEG + RAWS before the buffer slows. The a6000 is affordable, powerful & dependable.
Intro
Pros
Incredible value for money
Impressive AF and face tracking
Solid build
Great image quality
Cons
LCD screen and EVF could be better
Cluttered interface
Check current price
As I mentioned before, it may seem a little odd to be writing a review of the Sony a6000 in 2021, several years after its release.
5 years in technology is a long time, and there are many photographers who wouldn't even consider a camera that's 1 year old, let alone 5.
The reason why I put together this a6000 review was to see whether the most popular mirrorless camera is still relevant today.
Despite all the advancements in technology since its release, is it still to wise to invest in the Sony a6000?
You can compare the specs with newer models all you want, but the only real way I was going to give you an honest recommendation was to shoot solidly with this camera for a month… so that's what I did!
I've included sections below that compare the a6000 with its two successors, but what was more important to me was the performance of this camera on its own, i.e. not compared to newer cameras.
Specs
24.3 megapixel APS-C CMOS sensor
Bionz X image processor
Hybrid AF system with 25 contrast-detect and 179 phase-detect points
Built-in flash + Multi-Interface Shoe
ISO 100-25600
11 fps continuous shooting with subject-tracking
3-inch tilting LCD with 921,600 dots
OLED electronic viewfinder with 1.44M dots
Diffraction correction, area-specific noise reduction, and detail reproduction technology
Full HD video recording at 1080/60p and 24p; clean HDMI output
Wi-Fi with NFC capability and PlayMemories App
Sony E-Mount Lens compatibility
4.72W x 2.63H x 1.78D in.
10.05 oz (Body Only) / 12.13 oz (With battery and media)
If you're like to read more specifics about the camera, click here for the Sony a6000 manual.
Build & Handling
The worry with most entry-level mirrorless cameras at this price point is that build quality suffers, but thankfully this is not the case with this one.
The metal body feels solid, and offers an ideal weight for a camera of this size. I particularly like the rubber grip, which protrudes just enough to allow my big hand to get a firm, comfortable hold, whilst still letting my thumb rest in a natural position to change most settings one-handed.
Good ergonomics are a hugely underestimated feature on compact mirrorless cameras. It's all well and good having a camera as thin as a deck of cards, but unless you can hold it comfortably and safely whilst still being able to operate it one-handed, you may as well stick to your iphone!
The dials on the a6000 stayed firm and clunky during the one month that I shot with it every day – I initially thought they were a tad too stiff, but after getting used to it, I grew to like their solid feel.
I also liked the way that you couldn't 'bump' your settings by mistake when carrying the camera, since the dials wouldn't budge unless you twisted them yourself.
The rotating wheel on the back of the a6000 is reminiscent of Canon DSLRs, and provides fast and easy access to a range of options within the camera's menu.
I set it up to control exposure compensation, so I could leave the camera on Aperture priority with Auto-ISO engaged, and just turn the dial to add or remove light.
a6000 + 55-210mm f/4.5-6.3 | 1/320 at f/6.3 ISO 2500
Something I found a little unusual was the LCD screen, which has a 16:9 ratio, more suited for video playback – when viewing standard 3:2 stills, you're left with black bars on either side of the frame.
The screen can tilt upward 90 degrees and down by 45, allowing for some creative shooting angles.
The resolution is 921,600 dots, which sounds impressive but isn't so special here in 2021. It's adequate for viewing images and taking photos, but don't expect to be blown away by the resolution.
The EVF quality is similarly 'just OK' – adequate for shooting and reviewing images, but there are obviously much better quality electronic viewfinders on mirrorless cameras in 2021.
Did I find the EVF restrictive in any way? No. Would I prefer a more detailed EVF with a wider view? Definitely.
From switching on the a6000 to being ready to shoot, the wait is no longer than any DSLR costing 10x the price.
Startup time on cheaper cameras is usually around one second, and can be a huge annoyance over a day's shoot – not so with the Sony.
I liked the option to swap the Aperture and Shutter Speed controls in manual mode – something that's often overlooked in cameras at this price point.
Whilst the Sony a6000 has been priced to appeal to beginners, (and is actually in my opinion one of the best cameras for beginners), it's clear that Sony intended its use to be relevant to more experienced photographers, and dare I say it… to pros too?!
a6000 + 85mm f/1.8 FE | 1/250 at f/1.8 ISO100
The Sony a6000's buttons are all dedicated to single functions, which makes operation very simple, with little need to start delving into the somewhat convoluted menu.
You can change settings quickly by using what Sony calls the Quick Navi screen, accessible via the DISP button. Here you can choose from all the main shooting options by pressing the Fn button and navigating around the page using the dial.
Spending some time setting up the a6000 reaps dividends later on – I found that after I'd set up the Custom Menu with my 'fairly often' used functions, then assigned the 2 dedicated custom buttons to my 'most used' functions, I didn't need to delve into the main menu much at all.
It's a bit of a shame that Sony decided to cram so many icons around the buttons and dial on the rear of the a6000. I found operation of the camera far simpler than the mess of icons suggested!
There's a lot to be said for an uncluttered camera interface, much like an uncluttered desk – unfortunately, Sony never seems to get this quite right.
Aesthetics aside, I found the a6000 a pleasure to shoot with. Once muscle memory had kicked in and I was able to find the buttons to change settings without having to glance at the back of the camera, I was able to concentrate fully on my scene.
Sony a6000 vs Fujifilm X100F | As long as you choose your Sony e mount lenses wisely, the a6000 is one of the smallest mirrorless inter-changeable lens (M.I.L.C.) cameras.
The tiny 16-50mm power zoom (available in the most popular Sony a6000 bundle) is great fun to use and makes the a6000 super portable – see the image above.
The electronic 'power zoom' feels just as responsive as twisting a manual zoom ring would be.
However, being a relatively cheap 'kit-lens', the image quality out of the 16-50mm doesn't really do justice to the full capabilities of the sensor.
Check out the lenses I recommend for the a6000 later on in this review for some much better options.
If I had to single it down to one factor that added the most enjoyment of shooting with the a6000, that would have to be its incredible auto focus… so let's look closer at this now.
Auto focus
When I shot with the Sony a6000 on the first day, I was convinced I wouldn't like it. My pet peeve with entry-level cameras is not being able to select the AF point 'directly', i.e. you can't press just one button to move the AF point.
This was my biggest dislike of Fuji's early X100 cameras, until they addressed the issue with more recent models.
Having to first press a button to engage manual focus point selection before being able to move the focus point could have been a deal breaker for me on the a6000… had it not been for this camera's incredible ability to predict which focus point you want to use, particularly when there's a face involved.
As soon as a subject enters your scene, the camera uses some kind of voodoo magic to find its face immediately, then lock on to it with incredible precision!
If there's no face in the scene and you half press the shutter button, the a6000 locks on to the closest object.
If it gets the focus point you had in mind wrong, you just need to release the shutter button, then try again – I found that 9 times out of 10 the camera was able to guess correctly what I was trying to focus on if it got it wrong the first time.
a6000 + 85mm f/1.8 FE | 1/4000 at f/1.8 ISO 100
The hybrid auto focus system means that the camera is intelligent enough to switch from single shot (AF-S) to continuous auto focus (AF-C) and back again, without your intervention.
In practice, this means that with Automatic AF (AF-A) engaged, I could lock focus on to one of my children when he was standing still, then as soon as he turned and ran, the camera would switch to continuous AF mode to capture him in movement (then return to AF-A).
I wouldn't normally use an AF-A mode on any of my other cameras, since I like to focus and recompose, and this is usually ineffective with AF-A.
However I found that with the a6000, I relied much more heavily on the camera choosing all my focus points for me automatically.
Face recognition on Sony mirrorless cameras has always been nothing short of mind blowing, and the this camera is no different. Not only does it track faces even faster than a human eye, but you can also set it to memorize up to 8 faces so that the camera tracks them in an order you choose.
I found this a little gimmicky at first, but soon realised that it's actually a really useful function when trying to capture one person in the middle of a group of people (and you want to ignore the other faces).
Examples of this could be at your child's nativity play when your pride and joy is surrounded by random kids, or during a wedding when you want to focus on the bride among all the guests.
Check out the video below which illustrates how well this function works, and how you can override the camera's face detection on the fly so you have complete control of the AF point.
As you can see, if you take the time to set up the face registration feature, it's a hugely effective way of allowing the camera to do all the hard work 'picking out' the correct faces from the crowd.
Sony placed great emphasis on the focusing speed of the a6000 when it was released, calling it the fastest autofocus in the world.
Whilst it's hard to confirm this 4 years down the track, what I will say is that the AF on the a6000 is very impressive.
I usually shoot weddings with a Nikon D750, a DSLR 4-5x the price of this little a6000, and I have to say that the AF on the Sony is actually faster (in good light at least).
0.06 seconds for the a6000 to lock on to a subject is faster than many other mirrorless cameras, even here in 2021!
Burst mode shooting in continuous high mode is great fun. This pocket powerhouse able to fire off 11 frames per second for around 22 frames in RAW format, and 49 frames in JPEG Fine format.
Unlike the Sony a6300 and a6500, the a6000 doesn't offer silent shooting, meaning that using burst mode is a bit like shooting with a muffled machine gun!
179 phase-detect AF points are spread across almost 100% of the frame, meaning that the a6000 can track your subject running across the scene, and closer/further away from you without missing a shot.
Watching the focus points track a subject like some kind of futuristic missile lock-on is incredible, and you forget that you're using technology that should be considered 'old' in the 4 years since this camera's release.
Check out how adventure sports photographer Chris Burkard takes full advantage of the a6000's auto-focus tracking features in the video below:
Despite the its incredible burst mode performance which can outperform more expensive cameras, the speed at which this camera can write those photos to your memory card is a little lackluster – in a continuous 30 shot burst of RAWs, I found I was waiting around 10 seconds before the Play button would allow me to review any of the images.
Whilst the camera is 'locked up', you can't enter any of the menus or playback mode, but you can still continue shooting (albeit slower), so it's not all bad.
Using different lenses gave me different results from the a6000's continuous AF tracking, but I found that in general, it did an amazing job of keeping a subject in focus throughout the 11 frames per second.
Using 'Zone' or 'Wide area' modes, I simply half pressed the shutter button to see that the camera had chosen the correct AF point (9 times out of 10, it had!); then fully pressed it down when the subject started moving.
It's so entertaining to see the camera's AF points track the subject throughout the frame, with the burst mode shooting off frame after frame in a flurry of semi-silent clicks!
As someone who usually prefers to select AF points manually, I found the automatic focus point selection of this impressive camera eerily intuitive and accurate.
Coupled with the mind-blowing continuous AF performance and class-leading 11 fps burst speed, photography with the a6000 is a hugely refreshing and altogether highly enjoyable experience.
Image Quality
This is where things start to get really interesting. As soon as I saw the images appear on the rear LCD screen of my a6000, I must admit I wasn't expecting much in the way of stellar image quality.
As mentioned before, the LCD screen (and EVF), don't really offer much in the way of high resolution, so it's easy to assume the photos you're taking won't look good when enlarged on your computer monitor, or transferred to a smart device.
(Incidentally, wifi and NFC transfer via Sony's smartphone app worked well, and is a simple way to get your photos onto a phone or tablet.)
However, when I finally got around to transferring my images from the a6000 to my computer, I couldn't believe just how good they looked.
If you're someone who wants to shoot in JPEG to minimise any time spent editing your photos, I think you'll be very happy with the images out of this camera.
a6000 + 55-210mm f/4.5-6.3 | 1/320 at f/6.3 ISO 1600
The 24MP Exmor HD CMOS sensor with Bionz X processor ensures JPEGs are sharp, vivid and contrasty, but not overly so.
Sony's Dynamic Range Optimization feature helps to get a well-balanced image that makes full use of the camera's impressive ability to handle highlights and shadows.
I spent most of my time shooting in RAW so I could test the full abilities of the files out of the a6000, and I must say that I was pleasantly surprised.
You can check out DP Review's highly technical analysis of dynamic range performance here if you need some bedtime reading, but take it from me, the Sony's files offer from an APS-C sensor.
24 Mega Pixels is also a great sweet-spot in resolution, where files aren't so big as to necessitate huge memory cards, but still offer enough wiggle-room for some high quality crops.
ISO performance was pretty good for a high-megapixel APS-C sensor, with similar results to the Nikon D3400 review I wrote recently.
I found the best image quality was under ISO400, with noise being introduced to the image soon after this, but it was only apparent when zooming in to really inspect it.
As you can see in my image below shot at ISO 3200, you can't see any noise at all.
a6000 + 55-210mm f/4.5-6.3 | 1/320 at f/5.6 ISO 3200 | When viewed at normal sizes, ISO 3200 looks great!
The Sony a6000 has a cute pop-up flash which you can use in a pinch when the light becomes really low, but I'd still prefer to crank the ISO up higher for a noisier image over the crappy deer-in-headlights look produced by these small on-camera flashes!
Overall, the Sony a6000 image quality is superb, especially when you consider the bargain price of this camera.
As with all cameras, you'll need to pair this one with some good glass to really get the best image quality out of the sensor.
Whilst I found the power zoom convenient and fun to use, shooting with a prime lens such as the Sony 85mm f/1.8 FE really brought the image quality up to professional levels. The Sony 55-210mm f/4.5-6.3 was also quite impressive, but only really useful during the day time, or in adequate light.
Video
This being a stills photography review, I don't feel qualified to speak much about the Sony a6000 video performance.
Check out the video review above for a better idea of what this camera is capable of in the right hands:
What I will say is that the a6000 offers complete manual control over exposure settings during video recording, which is sure to please video shooters.
I also liked the ability to shoot videos in manual mode, but still being able to select Auto-ISO. This means you can have creative control over aperture and shutter speed for the look and feel of the video, whilst letting the camera choose the appropriate ISO to maintain the correct brightness.
Much like the auto focus for photos, the AF for video was similarly impressive. I didn't experiment much with the myriad of AF modes available during video, but I found the tracking fast and accurate, and left me to just concentrate on keeping the subject within the frame.
Price
Finally, we come to the strongest draw card – the Sony a6000 price!
One of the huge benefits of buying a slightly older camera is being able to take advantage of massively reduced prices.
When the camera was released in 2014, it cost around $800, which I still consider to be a great price for a camera offer this much technology and high image quality in such a compact body.
Here in 2021, the price of the Sony a6000 plus a kit lens has dropped to around half this, making it the best value mirrorless camera!
My preference after testing a few lenses would be to buy it 'body only', saving an additional 150-ish bucks over buying it with the 16-50mm power zoom.
Whilst I did find the power zoom fun and loved how compact it made the overall camera, there are much betterSony a6000 lenses, and I'd prefer to put the money saving towards one of these.
Final word – I still can't believe you can get so much camera for so little money – it's without a doubt the best mirrorless camera under $500, and a camera I'd happily recommend to my friends who want the biggest bang for their buck here in 2021.
(Budget still too tight? check out the best digital camera under $200)
Sony a6000 vs 6300
It's only natural for photographers to want the latest camera gear. After all, 'newer' normally means 'better', but is that really the case with the Sony a6000 vs a6300 mirrorless cameras?
2 years after the release of the a6000, the a6300 hits the scene, touting a 'newly developed image sensor', better viewfinder, 4k video recording, more AF points and a more rugged body. You can also use a wider range of the Sony A-mount lenses on the a6300, with tracking and auto-focus working on the newly developed E-mount.
So on paper, all looks pretty good… but remember that the a6300 is around twice the price of the a6000.
For video, sure 4k is great to be able to crop after the fact, and additional focus points are helpful when tracking a subject all the way across the frame.
However, for stills photography, most people agree that the a6300 isn't significant enough of an upgrade to warrant the price increase over the a6000.
So, in the a6000 vs a6300 battle, I'd recommend you stick with the a6000 and use the money you save to invest in some great lenses instead.
Sony a6000 vs a6500
To confuse matters even more, Sony decided to release the a6500 soon after the a6300. The logical comparison might be the two most recent cameras, but in this case I think it's more appropriate to pit the Sony a6000 vs a6500.
Both cameras still offer that incredible 24MP sensor and 11 fps continuous shooting in a compact mirrorless body. The a6500 has that improved image sensor of its predecessor, so is cleaner at high ISOs, but not remarkably so.
Then there's the 5-axis image stabilisation in the a6500, which can help shooting handheld with slower shutter speeds, especially when using lenses on the a6500 which don't feature image stabilisation. This is also good for video shooters.
The improved image processor in the a6500 also means that you can shoot even more images one after the other, and the camera will process them quicker (meaning the camera won't be 'locked up' writing files to the memory card after shooting a series of images in quick succession).
My favourite feature of the a6500 is the touchscreen and touch-to-focus capability. Unfortunately the a6000 doesn't have a touch screen.
However, is the a6500 worth three times the price of the a6000? I don't believe so, unless perhaps you're a video shooter.
For stills photography, I think that the price:performance ratio of the a6000 when compared to the a6300 and a6500 still makes it the clear winner.
At this price point, there simply isn't a better mirrorless camera than the a6000.
[Related: Sony a7ii vs Sony a6500]
Accessories
For such an immensely popular mirrorless camera, it's no surprise that there are some great Sony a6000 accessories available in 2021.
Since this most recent bargain price makes it such an accessible camera for beginners, most people are left with enough spare change to pick up some useful accessories. Let's take a look at the most popular:
Lenses
I wrote a whole article discussing what I considered to be the best lenses for the Sony a6000, so I won't repeat myself here.
If you don't have time to read the whole article, here are 4 of my favourite lenses:


You'll notice that the Sony a6000 wide angle lens I recommend there is actually by a brand called Rokinon.
It's a great, affordable option if you want to shoot really wide angle, but note that it's manual focus only.
Recommended Camera Bag
Peak Design Sling 5L is a great size for camera bag for a6000 owners with 2 zooms and a small prime lens.
My recommendations of a camera bag for the a6000 would be something compact and lightweight, with room for a spare battery, some cards and a couple of lenses.
The Peak Design Everyday Sling is my top pick for a Sony a6000 camera bag. If you only have a couple of small lenses, the 5L version is perfect.
It looks great in all 3 colour options, and is designed with lots of features you never even knew you needed – I love the small organisation options inside the pockets in particular.
If you prefer a camera messenger bag over a sling, I'd go for either the well-priced LowePro Event Messenger 100, or the Think Tank Mirrorless Mover (5 or 10, depending on the number of lenses you need to carry).
You should also check out my guide to the best camera backpacks here.
Battery
Not such a sexy accessory for this camera by any means, but I'd advise you to stock up on a few spare batteries so you can keep shooting all day without worry.
I wouldn't normally recommend third party batteries for cameras, but in this case, there is a great alternative to the official Sony a6000 battery, by the well-known brand RAVPower.
The RAVPower FW50 offers two high quality battiers for the a6000 plus a USB compatible charger, all for under $30!!
Since the whole unit plus batteries weighs less than a pack of cards, you can keep it in your bag attached to a portable USB charger, meaning you'll never run out of power whilst on holiday.
This makes it a great travel camera setup for those who won't have access to a power point for long periods.
Battery Grip
Another option to get more shots out of your camera is a third party Sony a6000 battery grip. My pick of the bunch is this Neewer Battery Grip, which includes a remove control. I have several Neewer products and they're all decent quality for their bargain prices.
Although it may seem odd to add something to your a6000 which makes the compact form factor much bulkier, a battery grip can make it much more comfortable to hold for long periods, especially if you use longer lenses.
As well as improved battery life and better ergonomics, a battery grip also allows for much easier portrait orientation shooting, thanks to additional buttons and dials which are located in convenient spots when holding the camera vertically.
Isn't it great to have some many affordable Sony a6000 accessories?! Typically, the more expensive a camera gets, the more expensive become its peripherals, so it's refreshing to be able to take advantage of bargain prices with the a6000 add-ons.
Screen Protector
They're cheap and protect your precious camera's screen – enough said… just get one! Here's my pick of the bunch.
UPDATE: since writing this review I came across a Sony a6000 bundle which includes the two lenses above, a memory card, mini travel tripod, filters, a bag… basically a whole heap of accessories that you may or may not need!!
However, since it's the same price as the other lens only bundle, I figured you may as well get it – I wrote a full review on the bundle here.

Frequently Asked Questions
Is Sony a6000 a good camera?
Yes, despite being over 5 years old, it's still a great camera. It's also excellent value for money, and loved by many professional photographers as well as beginners and amateurs too.
Is the Sony a6000 discontinued?
Sony rarely discontinues its cameras, despite launching new bodies almost every year. As such, you can still purchase one from all major camera retailers.
Is the Sony a6000 a professional camera?
It features a 24.3MP APS-C-sized Exmor APS HD CMOS sensor with BIONZ X image processor, as well as an array of pro-grade features. Many professional photographers use it for their work.
Is the Sony a6000 still worth it in 2021?
Yes, definitely! It's as much a bargain for the money today as it was in 2014 when it was first released.
Sony a6000 Review | Final Words
Due to time constraints, I haven't had a chance to go through all the thousands of images I shot during the one month for this Sony a6000 review.
When I find time, I'll upload some more so you can have a better understanding as to what's capable with this incredible little camera.
Whilst I don't usually recommend cameras based solely on their price, it's hard to ignore just how much functionality you're getting from the a6000 for such a bargain price.
Any small niggles I had whilst shooting with the a6000 were completely justified when I considered that the whole camera cost less than any of my DSLR lenses!
I thought it would also be very apparent to me that I was using a camera released several years ago when writing this review.
However, I honestly thought I was shooting with a very modern camera. Sure, the rear LCD and EVF have been improved in later models, and additional AF points and faster processing may be nice for some, but I was altogether satisfied with the performance.
I loved leaving the camera to select the AF point (and subject's face), and track it across the screen automatically. In this way, I was able to keep up with my fast moving kids simply by keeping them inside the camera's viewfinder frame – a huge time (and sanity!) saver.
Image quality was great, although I must say, not quite on par with the Fujifilm X cameras I've used in the past. However, the Fujis are usually much more expensive, so this is completely justified.
Overall, I found the Sony a6000 a fun and rewarding camera to shoot with.
At under $500, it really is unbeatable, and I wouldn't hesitate to recommend it to both beginners and more advanced photographers looking for an affordable compact camera with great performance.
Highly Recommended
Sony a6000 (Discount Bundle)
Incredible value for money compact mirrorless camera with lightning fast shooting and autofocus performance, and great image quality.
Check Current Price
Disclaimer: All recommendations are impartial and based on user experience, with no bias to the products or the brand. The products in this post may contain affiliate links.
Sours: https://shotkit.com/sony-a6000-review/
4k sony a6000
.
CARA UBAH SETTING SONY A6000 DARI 50fps ke 60fps
.
You will also be interested:
.
1365
1366
1367
1368
1369