Massage Therapy
Swedish Massages, Couples' Massages and More in Dallas, TX
Experience a relaxing massage in Dallas, TX by the best massage therapist at Pure Spa and Salon in Dallas. A massage can help renew your body and you feel refreshed. Massage is a great way to relax your muscles and ease the tension that everyday stress can cause.
Pure Spa and Salon offers the following types of massages: Couples Massage, Foot Massage, Hand Massage, Prenatel Massage, Sports Massage, Deep Tissue Massage , Swedish Massage, Hot Stone Massage and Cold Stone Massage.  Contact us today to set an appointment for the best massage in Dallas.
Traditional Massage
A traditional Swedish massage; includes complimentary aromatherapy of your choice
25 minutes     $65
50 minutes     $99
80 minutes     $144
Hot Stone Massage
Hot river stones are used to massage away stress and warm and relax the body.
25 minutes     $75
50 minutes     $118
80 minutes     $158
Hot And Cold Stone Massage
A unique massage that incorporates both hot and cold stones.  Using Swedish style massage strokes, the therapist alternates using relaxing hot stones with refreshing cool stones; great for migraine sufferers.
25 minutes     $60
50 minutes     $125
80 minutes     $160
Deep Tissue Massage
This massage will help relieve muscle soreness and is a favorite of the fitness conscious.  Deep work concentrates on working out knots in the muscles and helps alleviate muscle soreness.
25 minutes     $70
50 minutes     $115
80 minutes     $155
Master Sports Massage
Out of all our outstanding therapists only a select few have met our demanding criteria to become a master massage therapist at Pure Spa. These few therapists are world-class with decades of experience and there insatiable curiosity and passion for understanding massage make them pioneers of their profession.  They have worked with pro athletes and have a request list running at all times. If you want a deep therapeutic massage, this is it.
50 minutes $135
80 minutes $180
Prenatal Massage
Special massage for moms-to-be after the first trimester of pregnancy.
25 minutes   $70
50 minutes   $109
Medical Cupping
Medical cupping helps with pain, inflammation, blood flow, relaxation, and well-being. Medical cupping helps to improve local circulation and draw toxins out through the skin.
25 minute Medi cupping $79
50 minute Medi cupping $135
Couple's Massage:
Any of our massages can be enjoyed with your special someone in our unique couple's treatment room.
Massage Upgrades:
Aromatherapy hot towel treatment $20
Parrafin hand treatment $15
Extended 15 minute hand and foot massage $25
CBD massage lotion upgrade $25
Backscratcher back exfoliation $20
Combine 3 or more spa services* and receive a 10% discount
*Spa Services include facials, massages, body treatments, spa nail services and non-facial waxing.  The following services are not eligible for the create your own package discount:  basic nail services, footbaths, facial waxing and any treatment upgrades.
Sours: https://www.purespaandsalon.com/massage/
Best Spas in Dallas
Treat yourself to day of self care at some of the best spas the city has to offer.
More than just pampering, a trip to a day spa is about making your wellness a priority. Here are some of the best places to relax, unwind and soothe your senses in Dallas.
HIATUS SPA + RETREAT
Known for their rejuvenating signature massages such as the Body Wrap and the Turkish Delight, Hiatus takes self care to a whole other level. This award-winning spa in Inwood Village offers premium body treatments, facials, as well as nail therapies and waxing – all in a serene setting. Memberships and couple rooms are also available.
GREEN LOTUS SPA & RETREAT
Green Lotus Spa & Retreat is Dallas' first completely eco-friendly spa. Green Lotus takes a holistic approach and offers treatments from around the world including Ayuervedic techniques from India, Asian inspired treatments from Japan, and Lymphatic Enhancement Therapy that you can only find in North Dallas.
MOKARA SPA AT THE OMNI
Featuring a soothing fireplace and an unbeatable Downtown Dallas view, Mokara is an oasis of pampering and rejuvenation in a modern yet cozy setting. The luxurious spa offers customizable services with proven techniques such as the Detoxifying Mud Wrap, Mokara Massage and Topliner Facial. Treatments for mothers-to-be as well as couples are also available.
KOFFEE DAY SPA
Combining body and facial treatments with advanced medical-grade procedures, this swanky med-spa in Downtown Dallas emphasizes on fostering inner calm as well as reviving the outer beauty. Enjoy a free consultation with skilled team members before each treatment and get ready to glow up! Services include Four Hand Massage, Yougurt Wrap (yogurt-based body wrap) and Body Contouring.
THE SPA AT THE JOULE
Focusing on providing a personalized spa experience, The Spa at the Joule offers high-end treatments tailored to each guest's needs in an exquisite subterranean setting. Restore your mind and soul with revitalizing services such as the Blissful Ritual, Tata Harper Facial and the Fire & Ice Stone Massage. Light bites and drinks are also available.
The Hopemore
Located inside the flagship Neiman Marcus store in Downtown Dallas, The Hopemore is the first specialty spa of its kind in Dallas. The spa specializes in services for those experiencing injury, illness or elective procedures by oncology-trained estheticians. Enjoy facials, make up services and more!
Posted in:
Health and WellnessLuxury
Last updated on 03/13/2020.
Sours: https://www.visitdallas.com/things-to-do/discover-dallas/guides/dallas-spa-guide.html
Massage Envy
Dallas Uptown at West Village
Need to find the perfect place for customized, affordable, and convenient massages, stretch, and facials? Look no further than Massage Envy - Uptown at West Village franchised location. Professional massage or skin care services are performed by highly qualified therapists and estheticians who care about helping you look and feel your best. At Massage Envy - Uptown at West Village franchised location, we make it our mission to help you take care of you.
Benefits of routine massage & skin care
Massage therapy can relax your muscles to help relieve common stress, boost overall energy, or refresh your mental and emotional outlook. Routine stretch can help increase mobility, flexibility and help improve performance. Professional skin care helps expose the skin to beneficial nutrients and improve your skin's appearance, so you'll look and feel more refreshed.

We're open 7 days a week with late weeknight and weekend hours. Make regular massage, stretch, and skin care part of your self-care routine. Take the next step and book an appointment at your local Massage Envy - Uptown at West Village franchised location.
Sours: https://locations.massageenvy.com/texas/dallas/3699-mckinney-avenue-suite-104.html
Dallas Massage
Elements Massage Lakewood
© 2009 – 2021 Elements Therapeutic Massage, LLC. All rights reserved. ELEMENTS THERAPEUTIC MASSAGE (& design)®, ELEMENTS MASSAGE (& design)®, ELEMENTS MASSAGE®, THE ELEMENTS WAY®, the Tear Drop Design, and others are trademarks of Elements Therapeutic Massage, Inc.
*Each Elements Massage® studio is independently owned and operated. Massage session rates and promotional offers vary; see individual studios for pricing and offer details. Massage sessions include time for consultation and dressing.
Elements Therapeutic Massage is not involved in, and is not responsible for, employment and personnel decisions made by any Elements Massage® franchise owner. Benefits vary by independently owned and operated Elements Massage® studios; see studio for details.
"Best" and "highest rated" claims based on Net Promoter® scores from 2014 market research.
*Safety rating is out of a maximum of 10 and based on client survey results
The Elements Promise™ is not transferable and may not be redeemed for cash, bartered or sold. Void where prohibited or otherwise restricted by law. Substitute massage session equal in value and duration to original massage session; gratuity not included. Substitute massage session cannot be combined with any other offer. Other restrictions may apply; see individual studios for details.
Elements Massage™ Lakewood License Number: #ME2959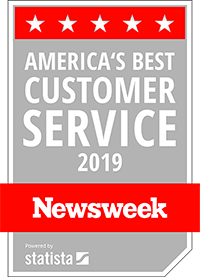 Sours: https://elementsmassage.com/lakewood
Massages dallas cheap
If you're cool with letting a stranger touch you for an hour, massage is a great way to relieve stress and generally improve your health. But the real benefits only come with semi-regular visits, and monthly trips to high-end spas like the Crescent, where the most basic massage will set you back $125, are not compatible with the average person's budget. There's no getting away from a conventional massage place, even from a discount chain like Massage Envy, for less than $60. That's why the next time you're feeling tense, you should ditch convention and visit a Chinese reflexology shop.
You'll find them all over the Dallas area, often in strip centers. These shops typically advertise foot massage, although many also offer a full-body massage, some for as little as $35 an hour. But adjust your expectations before you enter. Don't hold your breath for a pitcher of cucumber water, fluffy white robe or pan flute music. Forget even the private room. Most reflexology shops are lined with with La-Z-Boys or low leather beds, and you'll be massaged out in the open, with your clothes on. Feeling skeptical?
It may not be as relaxing in the moment, but what's more important, you'll feel great for weeks afterward. These massages are no joke, and not for fans of the gentle, Swedish variety. They're about really working your stuff out. A language barrier can make it hard to request pressure adjustments, and the massage will probably border on painful at times. But just go with it. You'll walk out feeling like you really went through something, and have come out the other side a better person. You might even feel slightly drunk.
Plus, unlike traditional massage places, most of these shops will take appointments until late in the evening. Often you can walk in with no appointment and experience little to no wait. The downsides, like occasionally distracting background activity and the overall lack of privacy, eventually become part of their weird charm. Once you're hooked, you'll be appalled you ever paid extra for Enya and fancy water. Here are five to check out.
I support
Local
Community
Journalism
Support the independent voice of Dallas and help keep the future of Dallas Observer free.
Support Us
Ya-Ya Foot Spa 509 N. Bishop Ave. and 5555 W. Lovers Lane This one benefits from having great locations: one on Lovers Lane across from Trader Joe's and the other in Bishop Arts. As at most reflexology joints, your feet will be soaked before your massage. You'll also receive an eye mask. An hour foot and leg massage at Ya-Ya is $36; open 10 a.m.-10 p.m. Sunday-Thursday, and 10 a.m.-11 p.m. on Friday and Saturday.
Sole Therapy 10455 N. Central Expressway, No. 114 Sole Therapy offers an hour-long full body massage for $35. There's also an awesome snow cone place in the same shopping center, an ideal combo for summer. Open 10 a.m.-11 p.m. Monday-Saturday; 10 a.m.-10 p.m. Sundays.
Reflex Foot Spa 9780 Walnut St., Suite 148 At Reflex, a 60-minute foot/body massage combo is $40, or you can get a 70-minute foot massage for $29.99. Open 10 a.m.-11 p.m. Sunday-Thursday, and 10 a.m.- midnight Friday and Saturday,
Foot Therapy 10910 N. Central Expressway, No. 250 An hour full-body massage is $35 at Foot Therapy. Open 10 a.m.-11 p.m. daily.
Foot Joy 7734 Forest Lane Here it's $40 for a 70-minute full-body massage. Open 10 a.m.-10 p.m. Monday-Thursday, 10 a.m.-midnight Friday and Saturday, closed Sunday.
Sours: https://www.dallasobserver.com/arts/best-places-to-get-an-affordable-massage-in-dallas-and-not-just-for-your-feet-7181951
King Spa in Dallas, TX #Thingstodo #dallas
.
You will also be interested:
.
1268
1269
1270
1271
1272